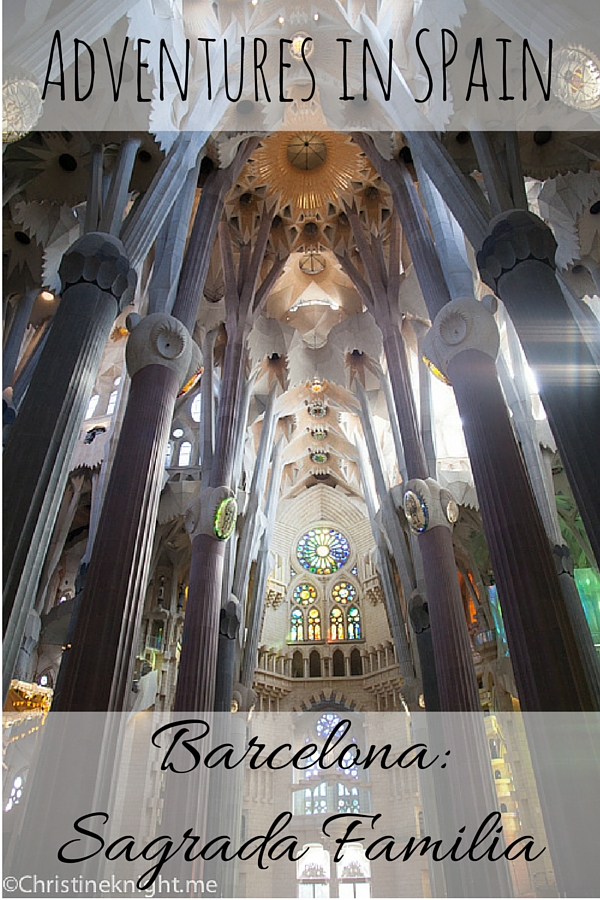 The highlight of our Barcelona visit was, without a doubt, Sagrada Familia. The pinnacle of Antoni Gaudi's architectural achievements, Sagrada Familia, is the number one thing you absolutely must see on your trip to Barcelona.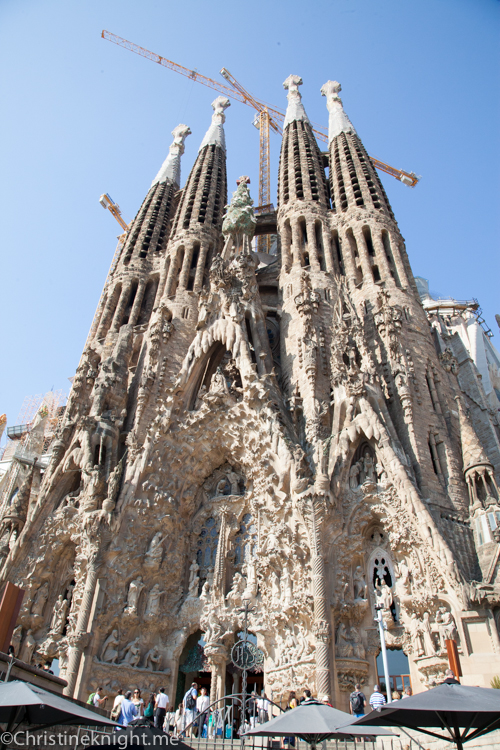 Gaudi worked on Sagrada Familia for 43 years, from 1883 until his accidental death in 1926. Gaudí was buried in the chapel of Our Lady of Mount Carmel in the crypt of the Sagrada Familia.
The Sagrada Familia is temple, built to be a symbolic expression in stone of the Christian faith. It is also a place for people of all faiths to share love, harmony and peace together.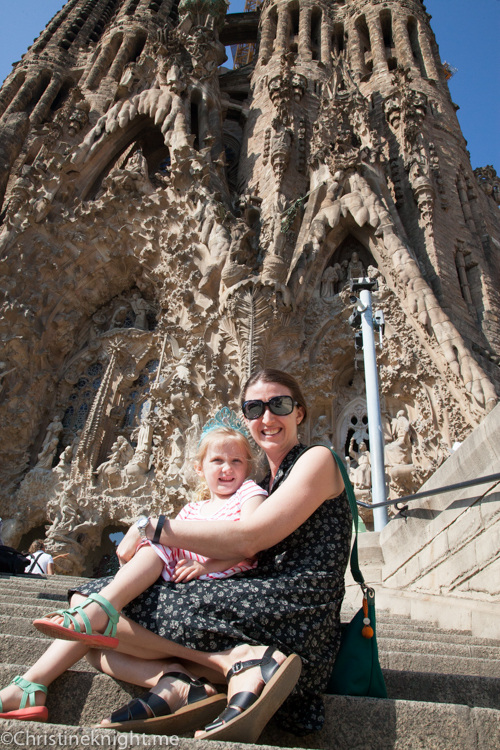 Most notable for me about Sagrada Familia was the stunning coloured glass windows that crated rainbows of light across the room. Gaudi designed Sagrada Familia to be a celebration of light and colour. He was quoted as saying that colour was the expression of life, which is why colour is such an important part of the temple.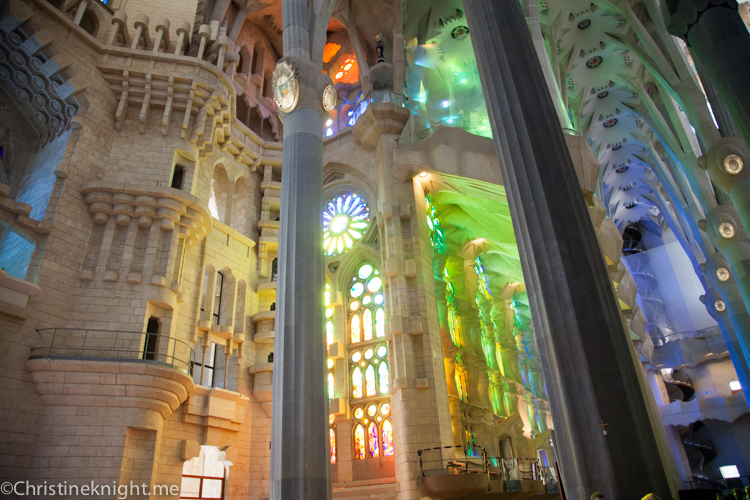 When visiting Sagrada Familia, book your tickets online in advance. Queues form early, with admittance limited to timed intervals. We didn't book ours online and regretted it when we lined up for over half an hour to get our ticket, and then had to wait another hour to get in.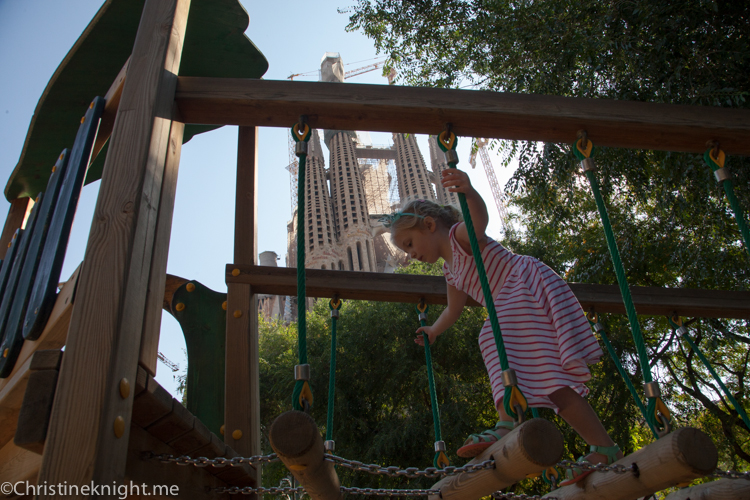 Lucky for us there is a park across the road from Sagrad Familia with a decent little playground in it that kept Cheese entertained while we waited to get in.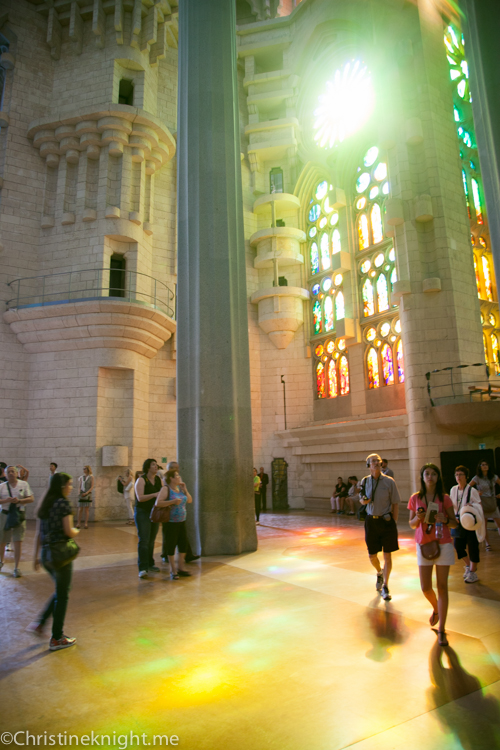 Once inside the temple, remind kids to keep voices low and to stay close by. The temple requests visitors keep from raising voices (eg shouting) and also from running.
Sagrada Familia has towers that can also be visited, but only by children aged six and over. People in wheelchairs are also not permitted up in the towers.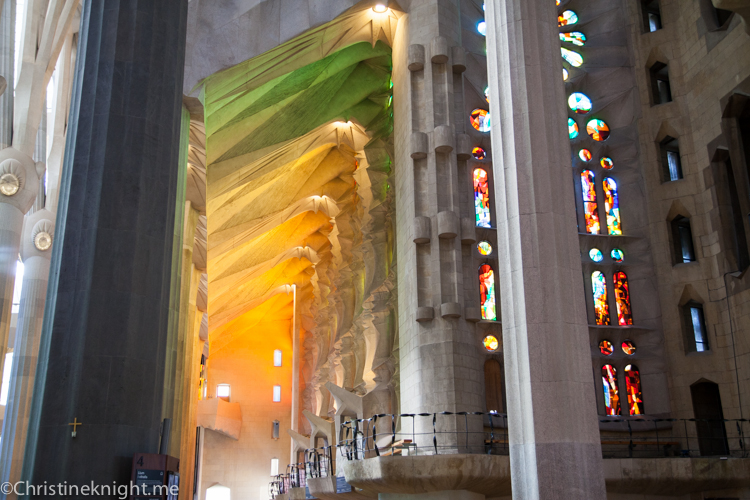 La Sagrada Familia
Carrer de Mallorca, 401, 08013 Barcelona, Spain
Adult: €15, Children under 11 are free.
Allow at least 1 hour for your visit.
Visit the towers is an extra €4,50 extra per person