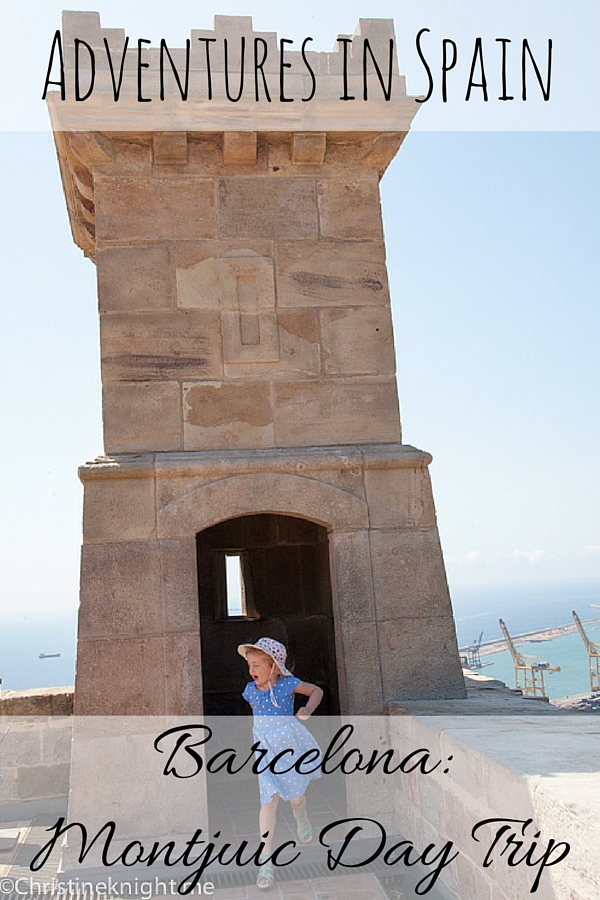 Montjuic Castle, on top of Montjuïc hill in Barcelona, Catalonia, is an old military fortress dating back to 1640. It makes for a great day trip out of the city, offering stunning panoramic views of Barcelona, a walk through Barcelona's historic past, and a fun cable car ride to boot.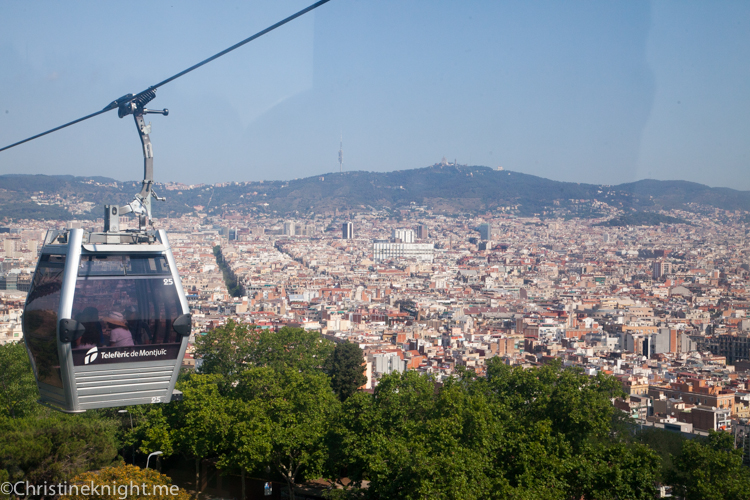 While you can walk up and down Montjuic hill it's much more fun to take the Teleferic de Montjuic cable car in at least one direction (I suggest up!). The trail that leads up and down the hill is smooth and wheelchair/stroller-friendly, but who really wants to push someone up a hill when you can have a scenic ride instead?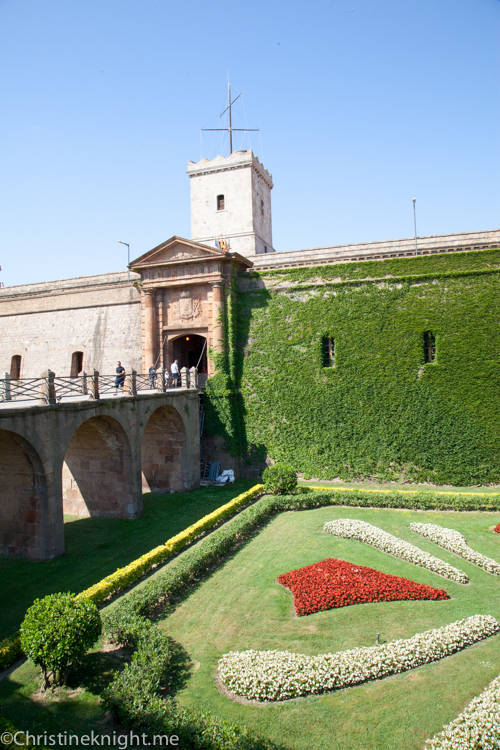 We caught the cable car straight to the top and visited Montjuic Castle (also called Castelle de Montjuic) first. I've learned when travelling with a small child to always go straight to the main event and then downwards in priorities as you never get to see everything you want when a small person is dictating your schedule.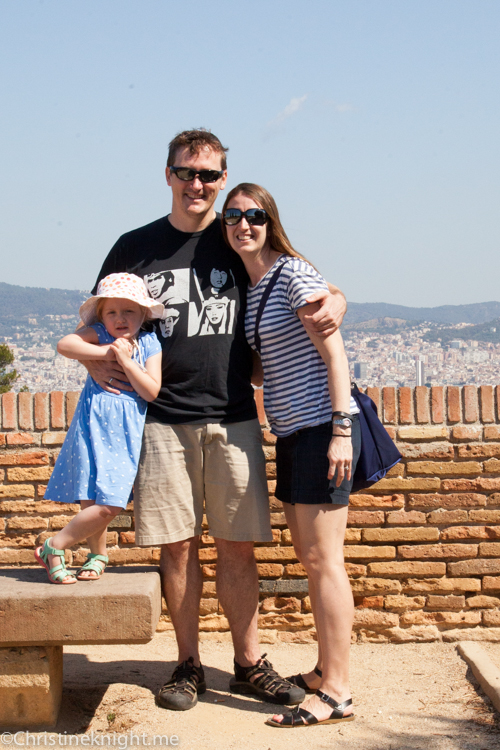 A visit to the castle takes around an hour – a bit longer if you are able to check out their exhibitions. We preferred to enjoy exploring the castle grounds. The entry level is stroller/wheelchair-friendly, but if you want to see the top level of the castle access is stairs only.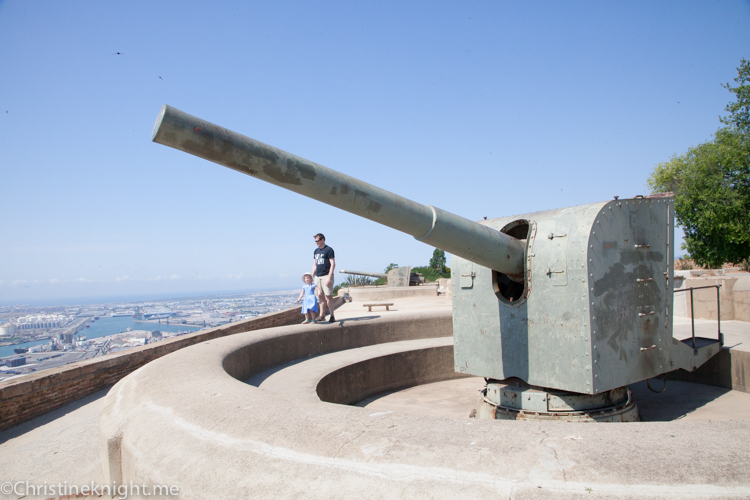 The ground level has lots for kids to explore, with nooks and crannies and rocks to climb, all set against the spectacular view of Barcelona on one side, and the ocean on the other. There is a very small stall selling drinks, ice creams and snacks. Kids can freely run around in the wide spaces, but you will need to keep a close eye on little ones who might run too close to wall edges. We have thankfully passed this stage and had a wonderful time climbing over walls and scampering over rocks.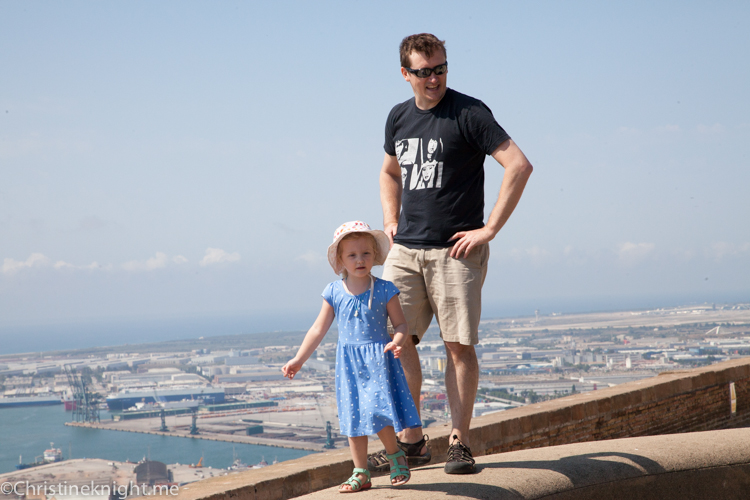 The top level of the castle has four really fun turrets at each end that were excellent for playing hide and seek in as well as admiring the view and architecture from.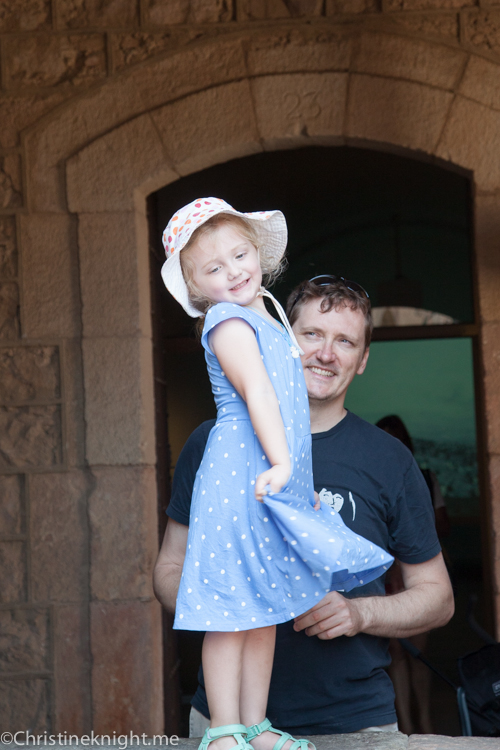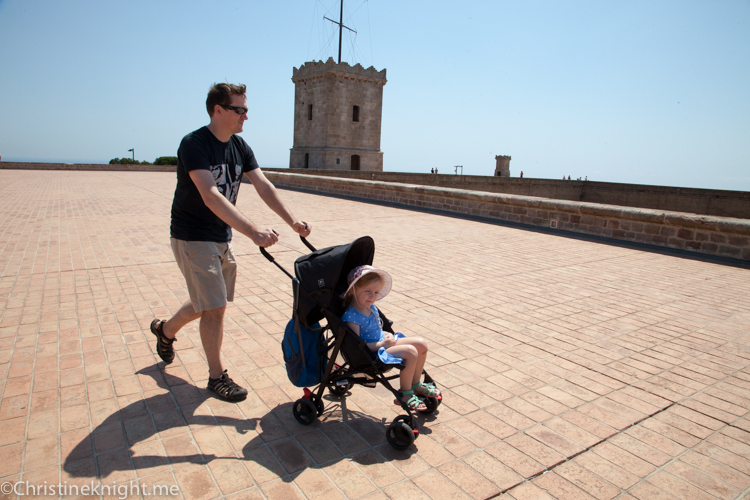 After the castle visit, make your way back down the hill. The quickest way is the cable car, but we chose to walk to the next cable car stop, and discovered a children's playground featuring two steep slides that were too dangerous for our preschooler, but no doubt would thrill older kids.
We jumped back on the cable car for the last part of the journey, but you can also continue walking down through the gardens of Parc De Montjuic.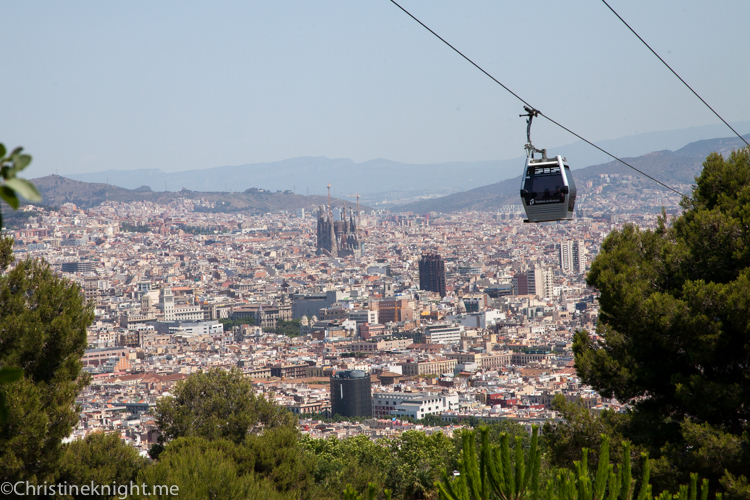 Montjuic Castle
General Admission: € 5, under 16 free
Teleferic de Montjuic cable car  
Adult return ticket: €11.50, single ticket: €7.80
Child return ticket (from 4 to 12 years old): €8.40, single ticket: €6.00
Visiting Montjuic with a baby? Get tips here.