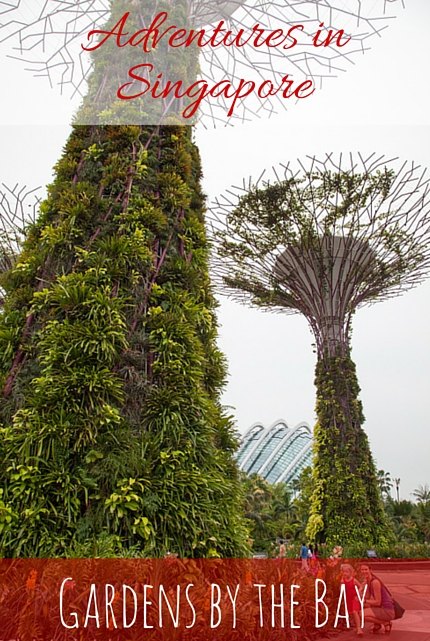 You'll need to devote an entire day to see all that Gardens by the Bay has to offer. This popular attraction consists of three large garden areas, the main, and most popular, being Bay South garden, which houses the Flower Dome, Cloud Forest, Supertrees Grove and Children's Garden.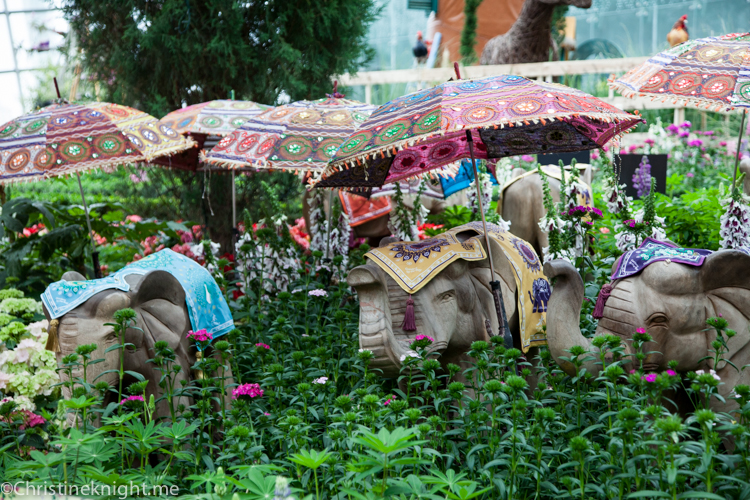 The Flower Dome is an indoor hothouse bursting with manicured gardens right out of a storybook. The dome features flowering plants from around the world – there's even an Australian section with bottle brush and other native plants. Most popular are the statues within the garden beds. From elephants, mythical dragons and giant bees to children's picture book characters, the flower dome tells stories beyond pretty blooms.
The next dome is called "Cloud Forest". It takes visitors up an indoor mountain through a circular path, behind a waterfall.
The "mountain" is clad in beautiful epiphytes such as orchids, ferns and peacock ferns.
Both the domes are extremely accessible for wheelchairs and strollers – there are elevators to all areas of the gardens.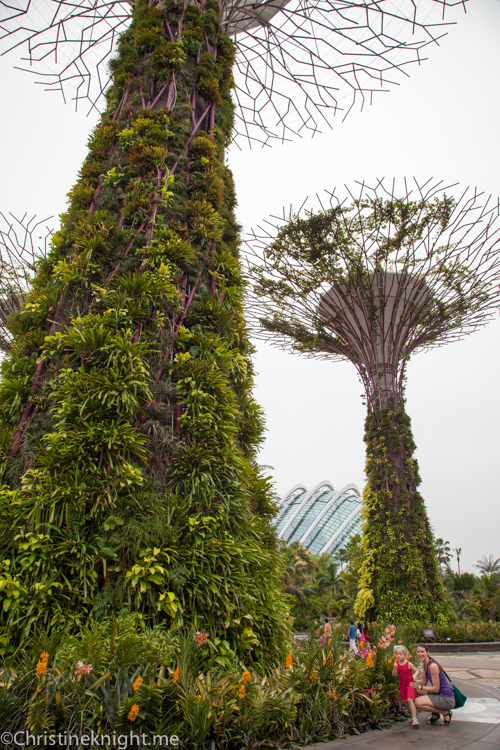 The Supertrees Grove is filled with tree-like structures with heights that range between 25 metres (82 ft) and 50 metres (160 ft). They are vertical gardens at the top of which is an elevated walkway, the OCBC Skyway, between two of the larger Supertrees, giving a panoramic aerial view of the Gardens. The Skyway closes in inclement weather, which is unfortunately what happened on our visit.
While kids will enjoy all of the features of Gardens by the Bay, a trip to the Children's Garden will be a highlight of your trip. Perfect for kids aged one and up, the children's garden is renowned for its fabulous water play area.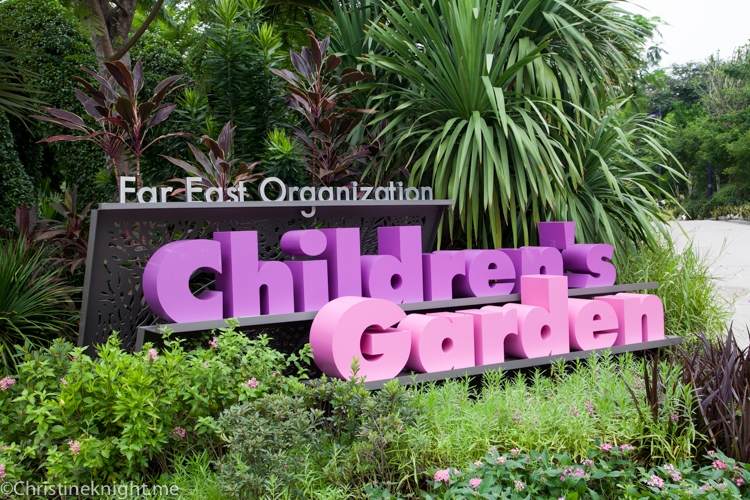 There is a toddler zone for kids under 5, and a larger area for children 6 and over. With clean bathroom facilities and a shaded amphitheater, it's obvious why this is a hot spot for families. Kids aged 6 -12 will also enjoy the Rainforest Tree Houses and the Adventure Trail nearby. You can visit this area for free, which is an added bonus in very pricey Singapore.
Gardens by the Bay
18 Marina Gardens Dr, Singapore 018953
Standard Rate for two domes: Adult: $28, Senior Citizen (>60 years old): $28, Child (3-12 years old): $15
Find the best things to do in Singapore with kids.
Get more ideas of things to do in Singapore here.
If you're heading to Singapore then you have to set aside some time for all the amazing things to do at Changi Airport with kids.