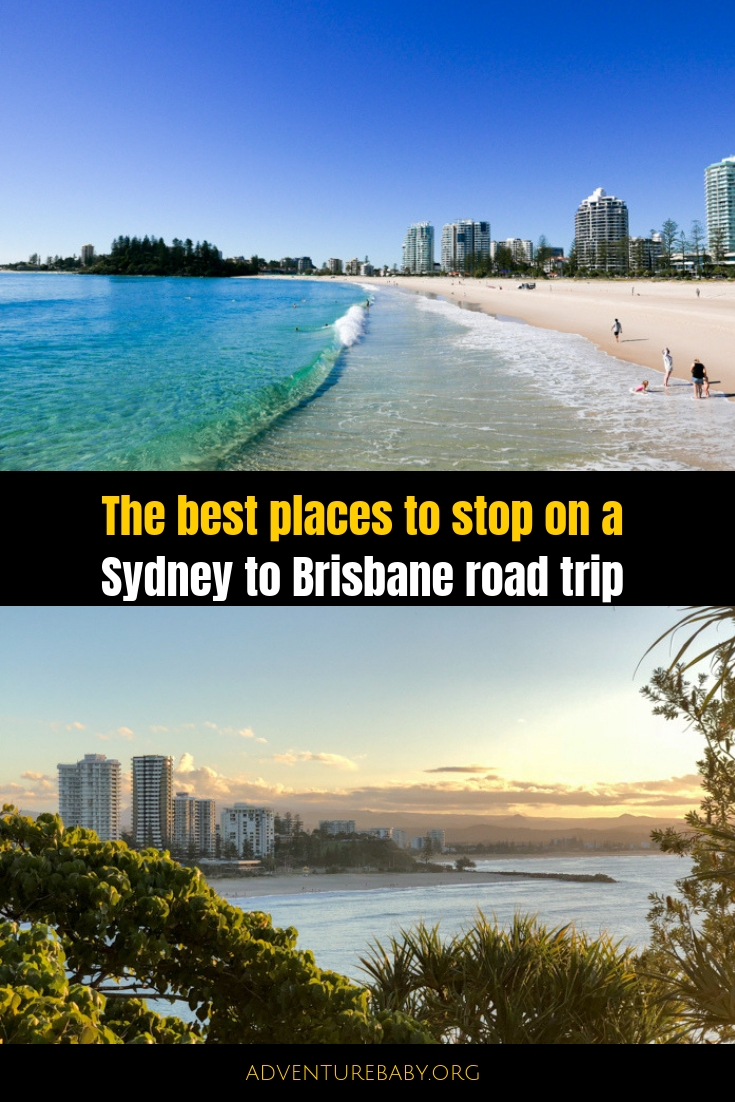 The iconic Sydney to Brisbane drive is a breathtaking 920km, or 10 hour, road trip past some of the most beautiful towns and peaceful beaches Australia's coastline has to offer. While you can do the drive in a single day, why not spread it out over a few days or even weeks, and soak up the pristine beaches, delectable cafes and fascinating history that is on offer throughout the Sydney to Brisbane road trip.
The best places to stop on a Sydney to Brisbane drive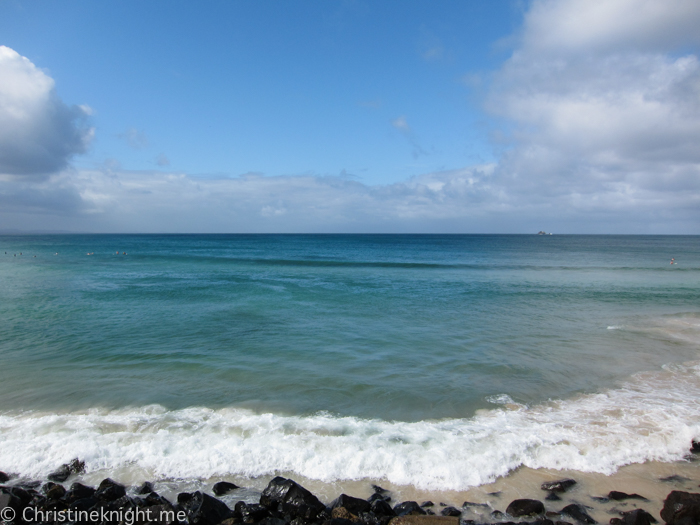 Central Coast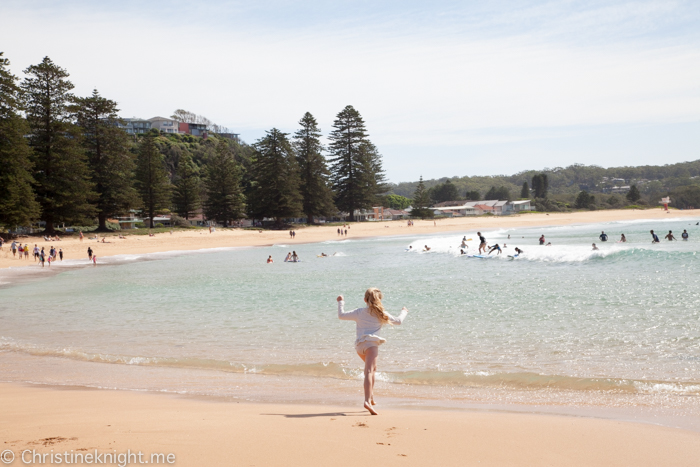 The Central Coast is only an hours drive north of Sydney, and is home to beautiful beaches and delightful cafes. Set aside a few days if you can to visit beaches and seaside towns like Copacabana, Macmasters Beach, Terrigal and Avoca Beach. We loved visiting the Australian Reptile Park in Gosford, and have often enjoyed the daily pelican feeding at The Entrance.
Read more about things to do on the Central Coast here.
Newcastle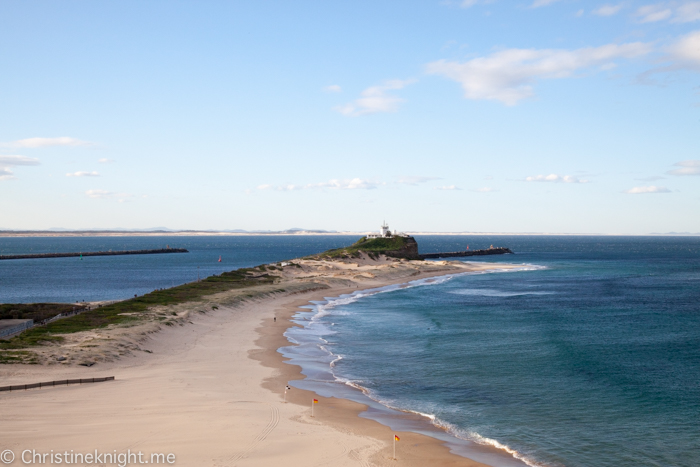 The industrial and coastal city has so much to offer. We love Newcastle's gorgeous beaches, delicious cafes and stunning ocean baths. You can also visit historic Fort Scratchley, the Newcastle Museum and Nobbys Lighthouse.
Read more about things to do in Newcastle here.
Port Stephens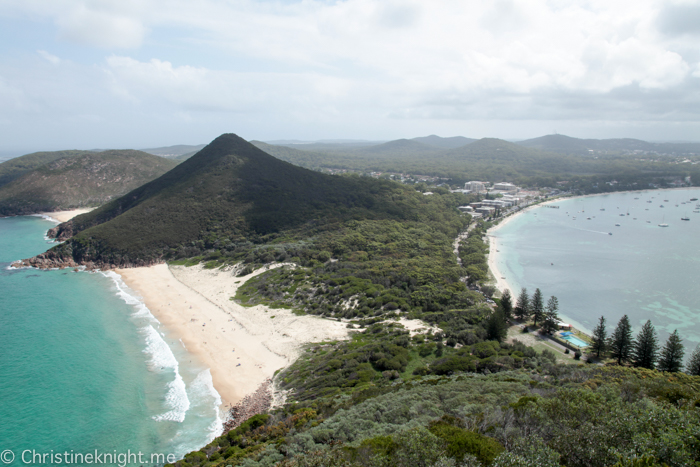 Located 2 1/2 hours drive north of Sydney, the area has a stunning 26 beautiful beaches and bays to explore. Port Stephens is renowned for whale and dolphin watching, sand dunes and gourmet restaurants.
Read more about things to do in Port Stephens here.
Port Macquarie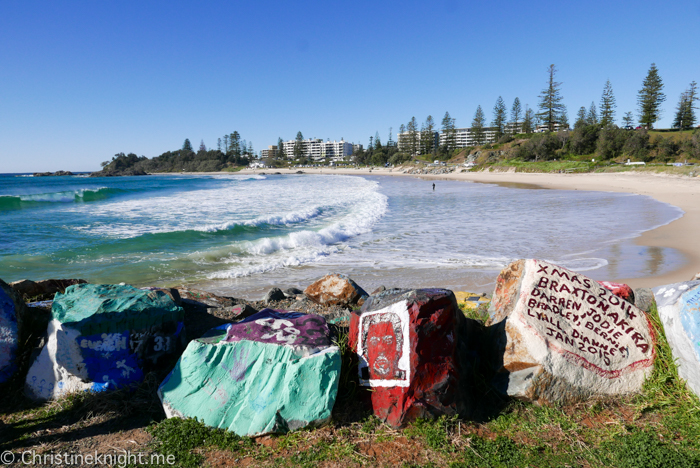 Located four hours drive north of Sydney and six hours south of Brisbane, Port Macquarie is a seaside town at the mouth of the Hastings River. It's a gorgeous spot to spend a few days enjoying the beaches, wildlife and penal colony history.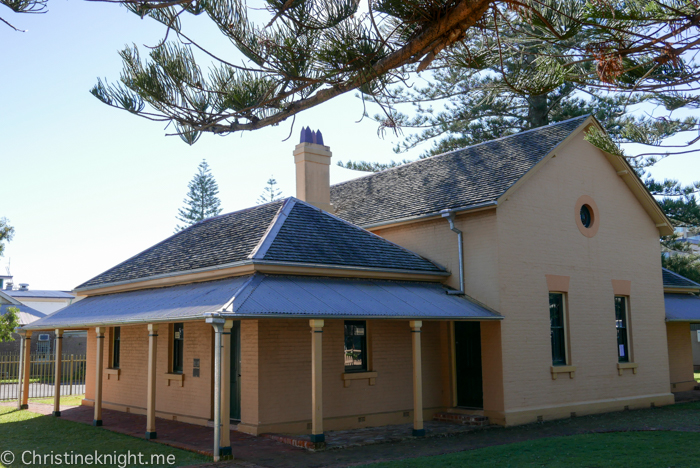 Visit the Port Macquarie's Historic Courthouse that was built in 1869 and is located in the town centre. Read more about historic and cultural attractions in Port Macquarie here.
We loved the colourful graffiti rocks on the break wall that stretches down to the very popular Town Beach. Along the walk we spotted plenty of dolphins frolicking in the bay.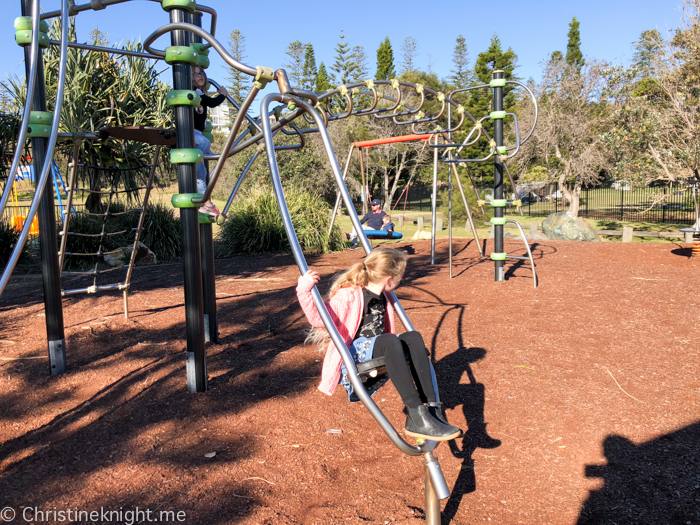 Town Beach has modern bathroom and shower facilities, grassy areas, picnic facilities, a skate park, kiosk, an outdoor gym and a modern playground.
We also loved Mrs York's Garden, a peaceful spot with lovely water views. Read more about Mrs York's Garden here.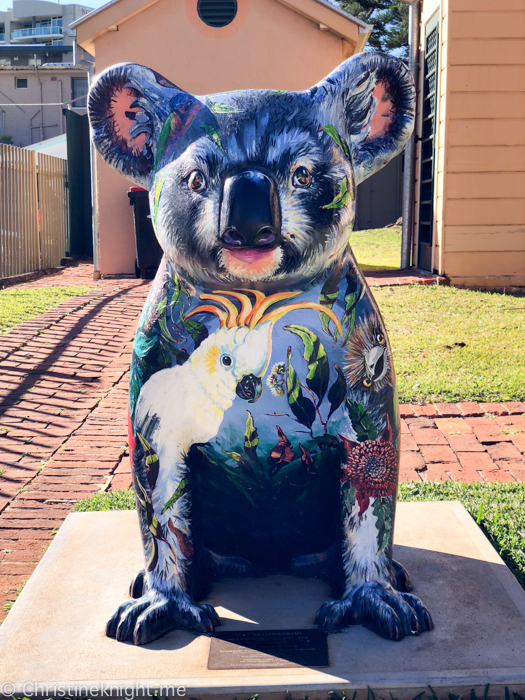 Other popular attractions in the area include the 19th-century Tacking Point Lighthouse, whale watching, Billabong Zoo, the Koala Hospital and the hand-painted giant koala sculptures on the Hello Koalas Sculpture Trail.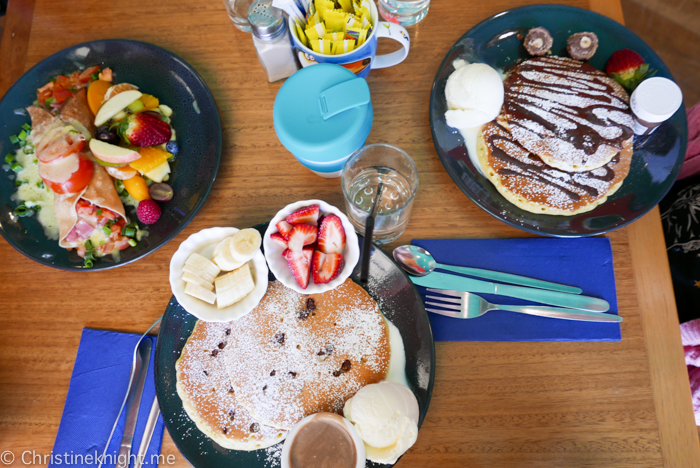 Dining at the Pancake Place is an absolute must. They serve up delicious pancakes and crepes for breakfast, lunch and dinner!
Coffs Harbour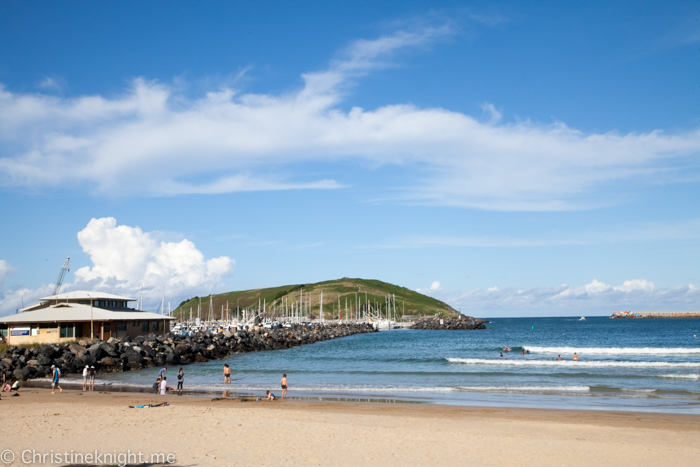 Coffs Harbour is halfway between Sydney and Brisbane, making it a popular stop on the quintessential coastal road trip. While the mid north coast town might be just a convenient place to stay a night or two for those making the longer journey, we were pleasantly surprised to find so many things to do in Coffs Harbour, and would recommend it for a holiday destination.
Read more about things to do in Coffs Harbour here.
Yamba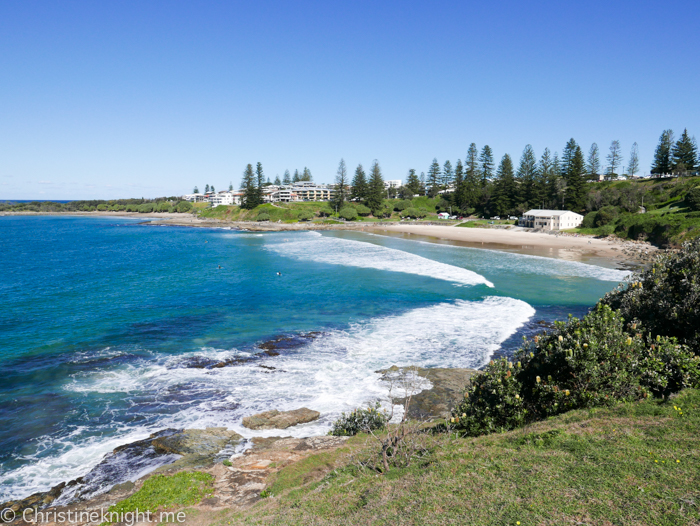 Around 7.5 hours north of Sydney and 3 1/4 hours south of Brisbane, Yamba is a quiet little gem with beautiful beaches, fresh seafood and stunning national parks surrounding it. We loved the chilled out vibe in this little seaside town and its excellent cafes.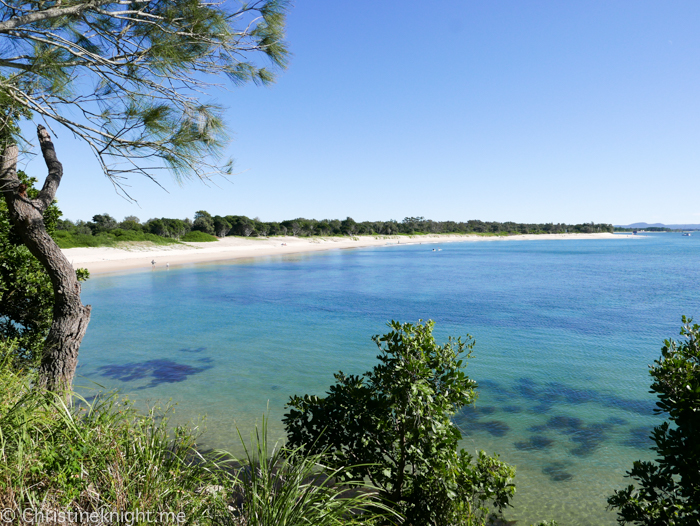 Take a dip in the usually calm waters of Main Beach, or try the ocean pool at its south end if the waves are choppy.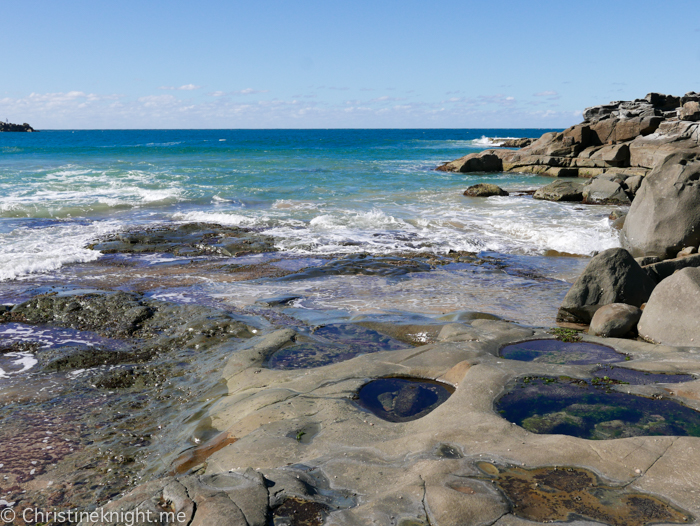 Stroll up a bit further to Turner's Beach where you'll find a rock shelf and the South Break Wall, plus a path and steps that lead up to the Lighthouse. We spotted pods of dolphins in the water from the break wall.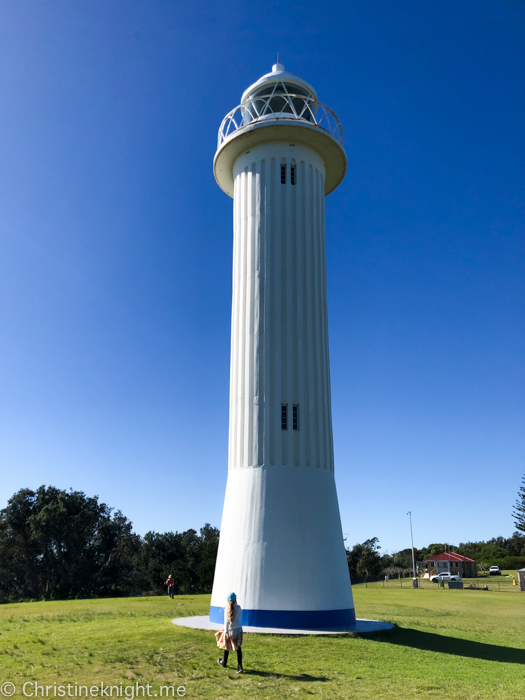 The Lighthouse, built in 1955, offers gorgeous views up and down the coast.
Ballina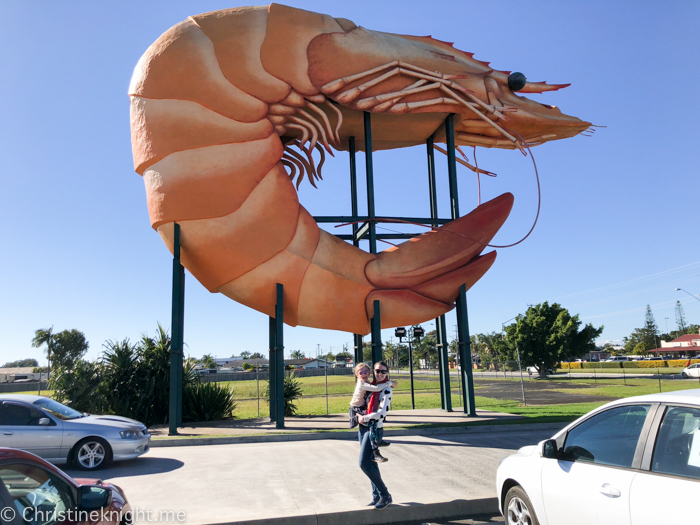 Located roughly 8.5 hours north of Sydney and 2 hours south of Brisbane, Ballina is an old school seaside town that's a great base for exploring the local attractions. Check out the local beaches, take a river cruise or enjoy a kayaking tour if you like being on the water. The town is close to Broadwater and Bunjalong National Parks for nature-lovers.
We highly enjoyed Ballina's Big Prawn, which was built in 1989 and given a $400,000 makeover in 2013. It's located adjacent to Bunnings Warehouse in River Street.
While in Ballina we stayed at the Ballina Homestead Motel and highly recommend it.
Lennox Head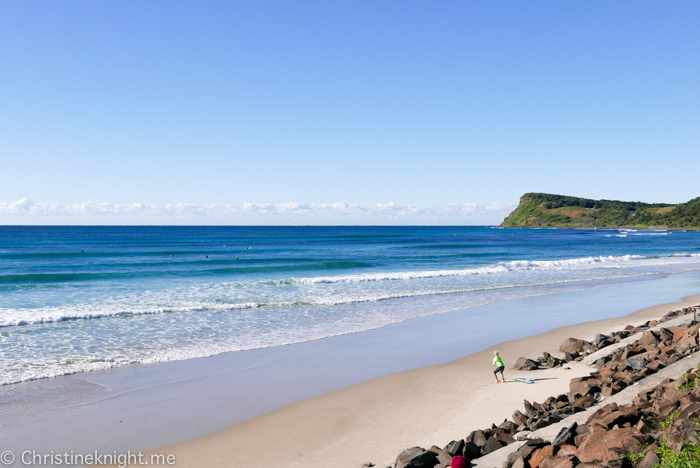 A 10 minute drive north from Ballina is Lennox Head, a charming little seaside village with oodles of charm. We loved the beautiful 7 Mile Beach and strolling the main street with its boutiques and cafes. There's a great playground for kids in the park near the beach.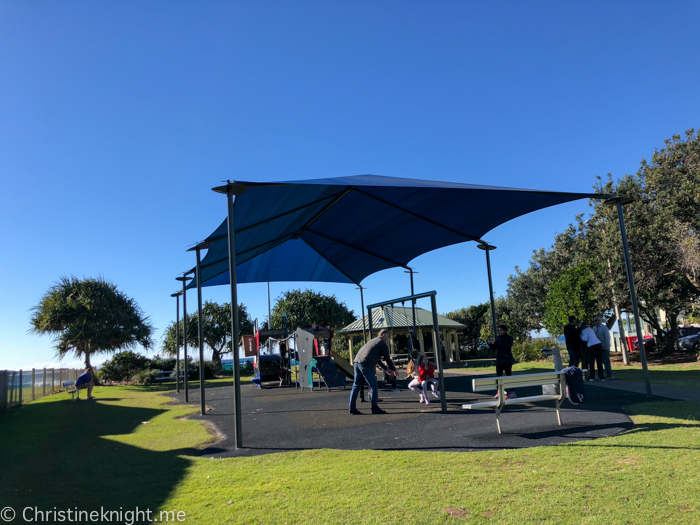 We enjoyed the most delicious Italian dinner at the supremely kid-friendly Quattro Classic Lennox Head and homemade gelato from gelato from Lennox Gelato & Coffee Co. They had chilli gelato on the menu but we weren't game to try it!
Byron Bay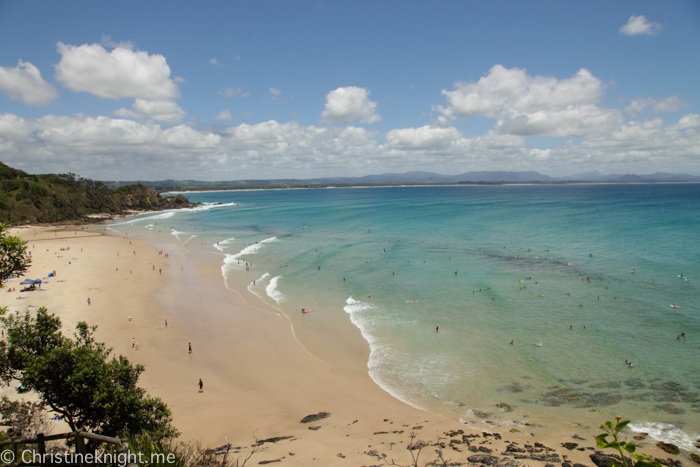 8.5 hours north of Sydney and 2 hours south of Brisbane lies the ever-popular Byron Bay. Once a hippy town Byron has of late attracted more of an upmarket, hipster clientele, and the hotels, restaurants and shops have started to reflect the new visitors. The vibe is still relaxed, but the town has started to get a whole lot trendier!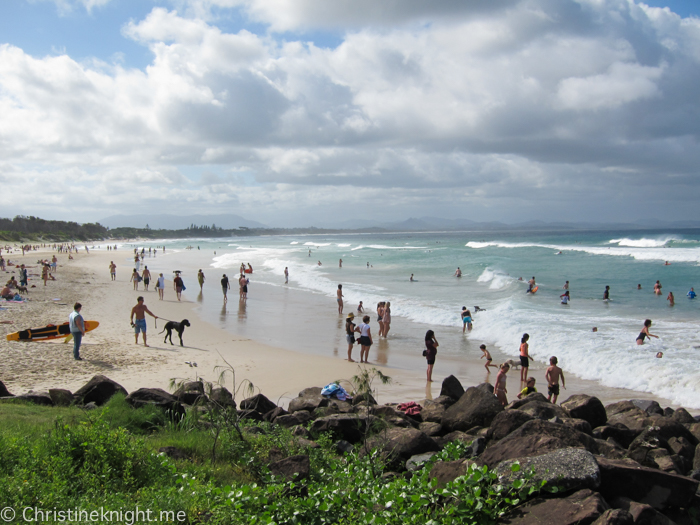 Byron Bay has plenty of natural attractions on offer, including stunning beaches included Main Beach, Clarkes, Wategoes and Little Wategoes. The later is Australia's easternmost beach. Main Beach has an excellent playground for kids.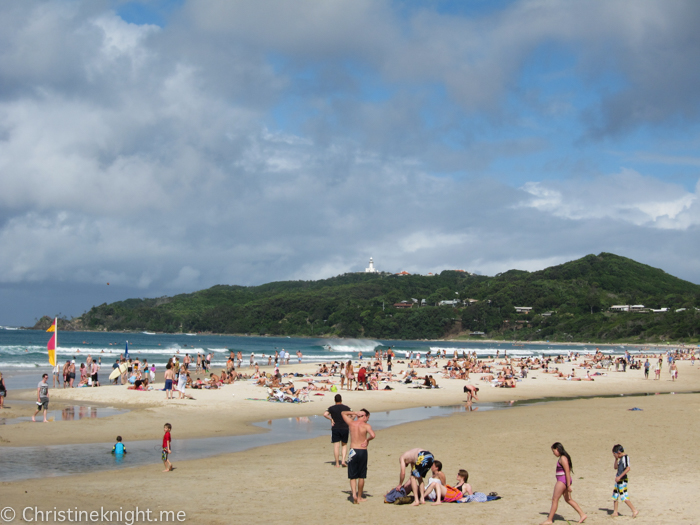 There are also plenty of bushwalks in hinterland rainforest, coastal trails and loads of wildlife to spot.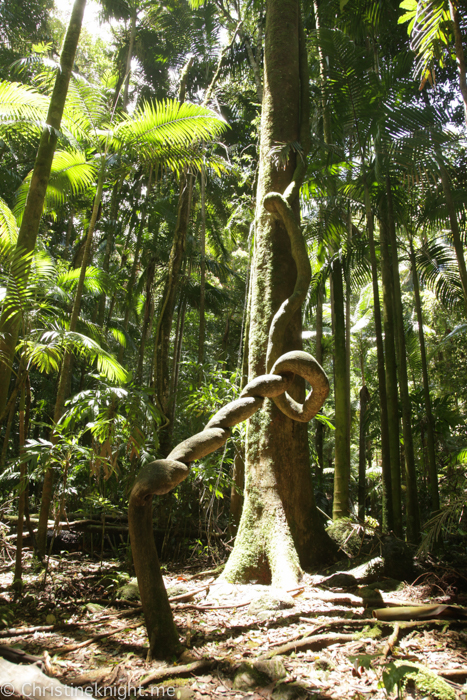 We love visiting Cape Byron, the easternmost point of the mainland of Australia and home to Australia's most powerful lighthouse.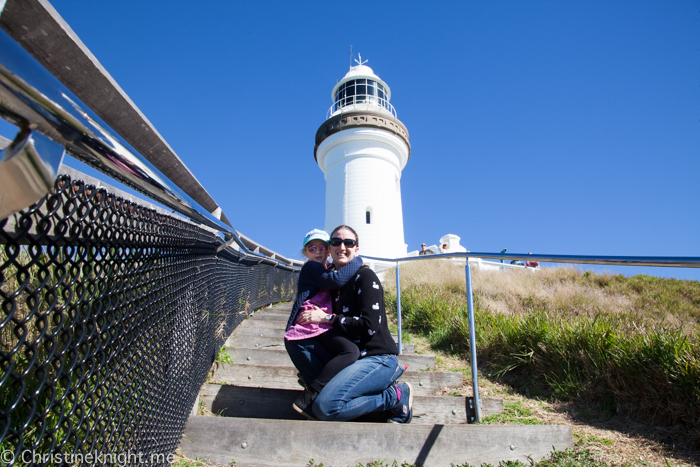 Take the easy 4km Byron Bay Lighthouse walk (parking is available if you prefer to drive) and look out for marine life in the Cape Byron Marine Park below. Dolphins, turtles, rays and whales can all be spotted – we were lucky enough to see a few whales.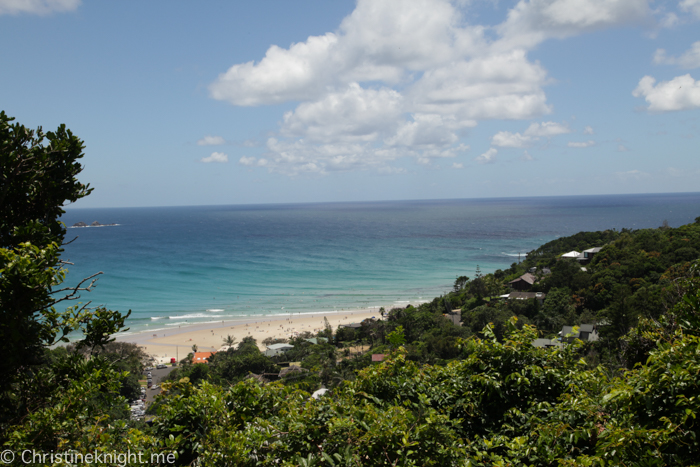 The Cape Byron Lighthouse and lighthouse keepers cottages were built in 1901. Light food and drinks are available.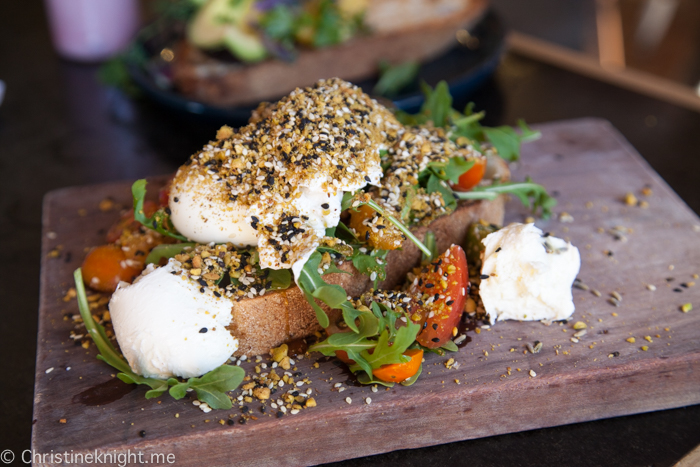 We highly enjoyed dining at Bayleaf Cafe, which really embodies how far Byron has come and what its future might hold. Delicious, fresh food, beautifully prepared and creatively presented, in a buzzy cafe with open windows and tables spilling out onto the footpath.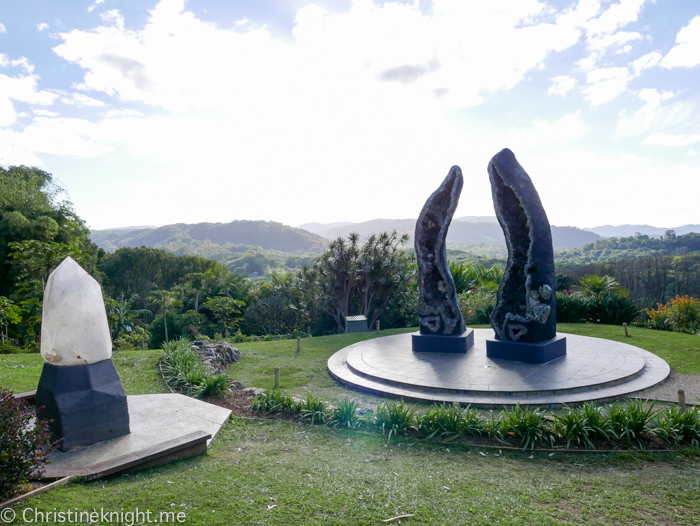 To get a real feel for the spiritual side of Byron Bay, visit the Crystal Castle and Shambhala Gardens. The gardens are speckled with the beautiful crystals and statues that pay tribute to various spiritualities around the world, including the largest stone Blessing Buddha in Australia. Our daughter loves crystals, so we visited to see the world's tallest geode pair. We really enjoyed the gardens but thought it was an extremely expensive outing for what it was.
We found the accommodation in Byron Bay to be double the price of neighbouring towns, so opted to stay in nearby Coolangatta instead.
Find more things to do in Byron Bay here.
Gold Coast
Queensland's Gold Coast is a family-friendly stretch of coast lined with spectacular beaches, famous theme parks and lush hinterland rainforests.
Coolangatta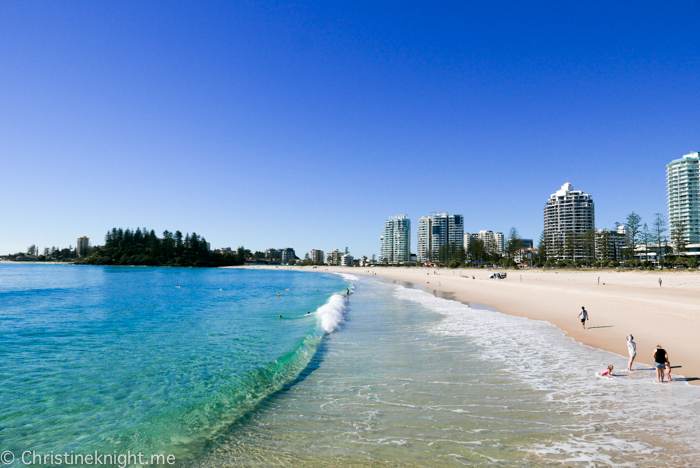 9 hours north of Sydney and 1 1/4 hour south of Brisbane, Coolangatta is the southernmost suburb of the Gold Coast, just over the NSW border. It was named after the schooner Coolangatta, which in 1846 was wrecked there.
Coolangatta is only a short drive from Surfers Paradise but it feels like a different world. The town has a relaxed vibe to it and a stunning beach so that when combined with its excellent restaurants and hotels, makes for the perfect Gold Coast destination in our opinion.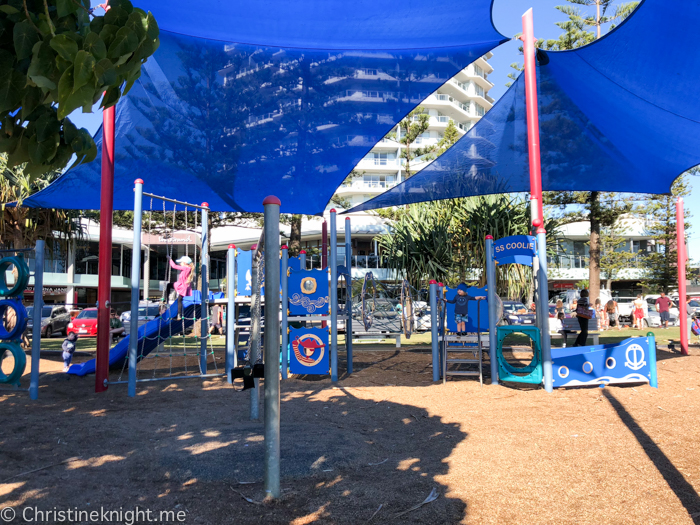 Kids will love the excellent, shaded playground just across from the main strip of restaurants and the wide path that runs along the beach for scooting.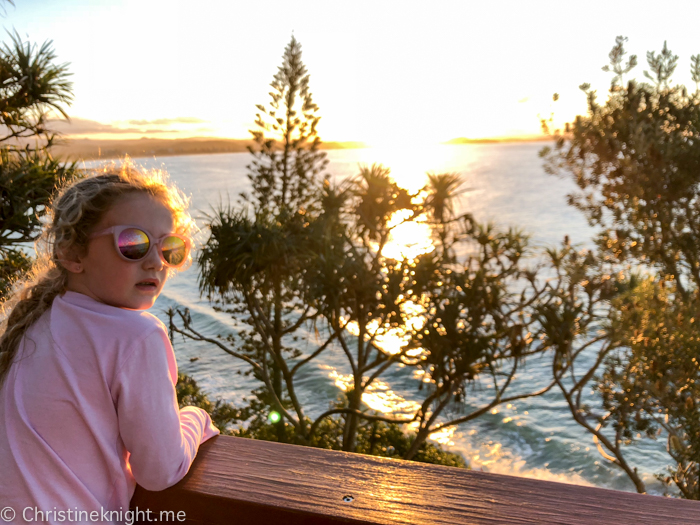 Sunset at Snapper Rocks is incredible. If you visit during winter you might see whales passing by like we did.
We dined at O Sushi which had a huge variety of vegetarian and vegan dishes including haloumi skewers. Gelato Messina is not to be missed.
While in Coolangatta we stayed at the Greenmount Beach Hotel, which was an excellent budget find.
Currumbin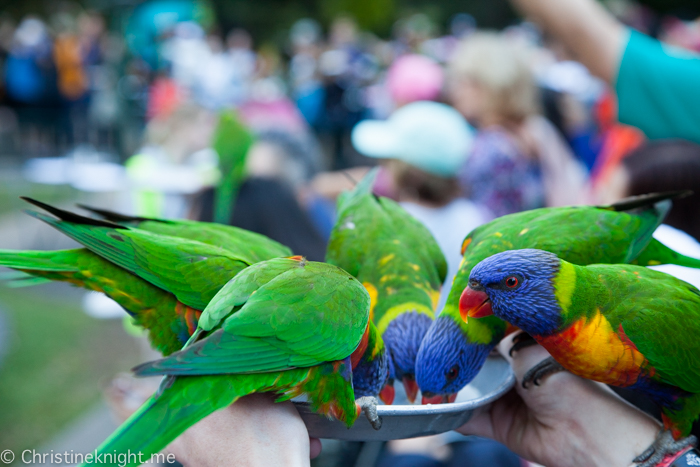 Currumbin is famous for the beautiful Currumbin Creek waterway that offers sheltered conditions for swimming and watersports – Tallebudgera Creek is particularly popular with the locals.
You'll also find the Currumbin Wildlife Sanctuary in this peaceful beach suburb. Arrive at8am to participate in their daily free lorikeet feeding.
Read more about visiting Currumbin Wildlife Sanctuary here.
Burleigh Heads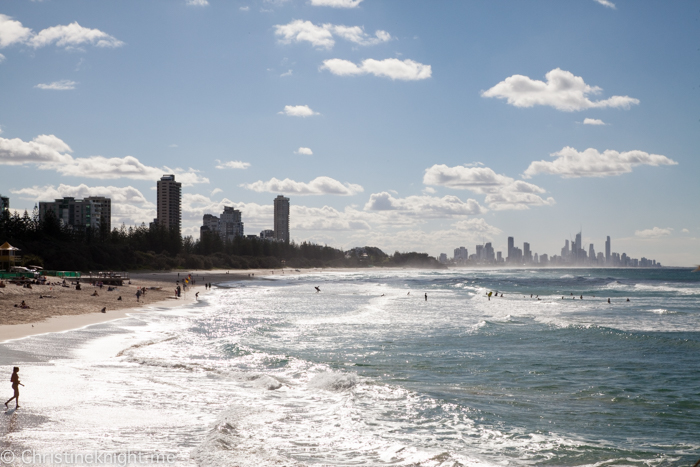 The relaxed vibe in Burleigh, as the locals call it, gives it an entirely different feel to its neighbouring beaches to the north. While you can see the Surfers Paradise high rises in the distance, it feels like a whole world away.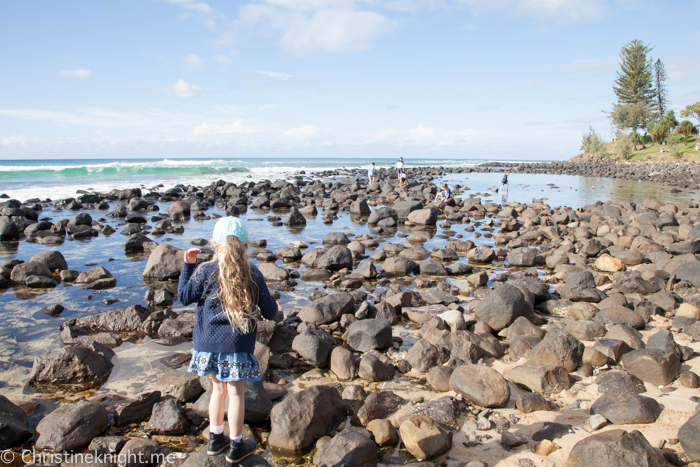 The beach is protected and calm, making it popular with families. We loved climbing rocks and trees at the south end and sitting on the headland and watching surfers showing off their moves.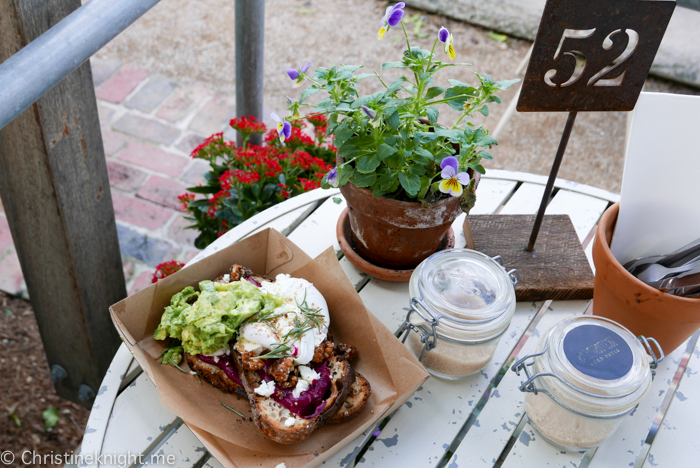 We dined at the excellent Paddock Bakery in the neighbouring suburb of Miami. With its relaxed vibe and pretty, tasty food, it's an iconic Gold Coast cafe well worth the visit.
Broadbeach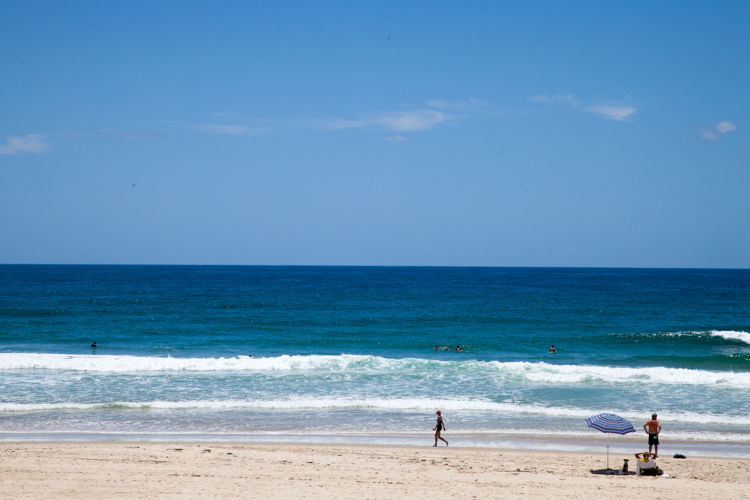 Getting further into the bustling centre of the Gold Coast, Broadbeach has a wide variety of cafes, restaurants, boutiques and accommodation choices, with a family-friendly vibe. It's a great base for a Gold Coast holiday if you're after plenty of things to do and see. Broadbeach also has a beautiful beach, large playground for kids, and the Pacific Fair Shopping Centre.
We stayed at the Crowne Plaza Surfer Paradise, which was located halfway between Broadbeach and Surfers Paradise.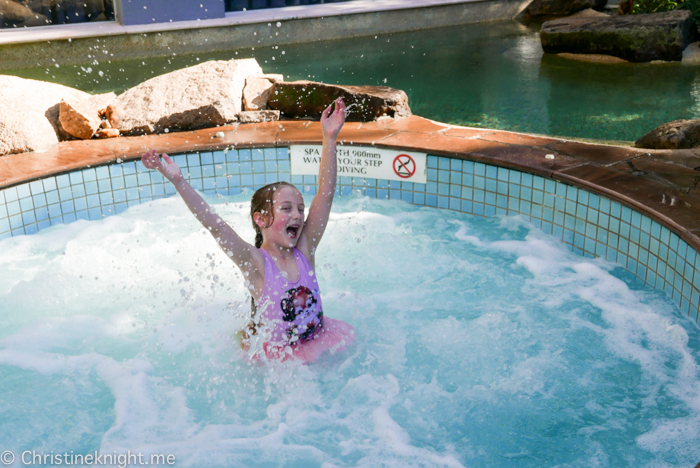 Read more about our stay at the Crowne Plaza Surfers Paradise here.
Surfers Paradise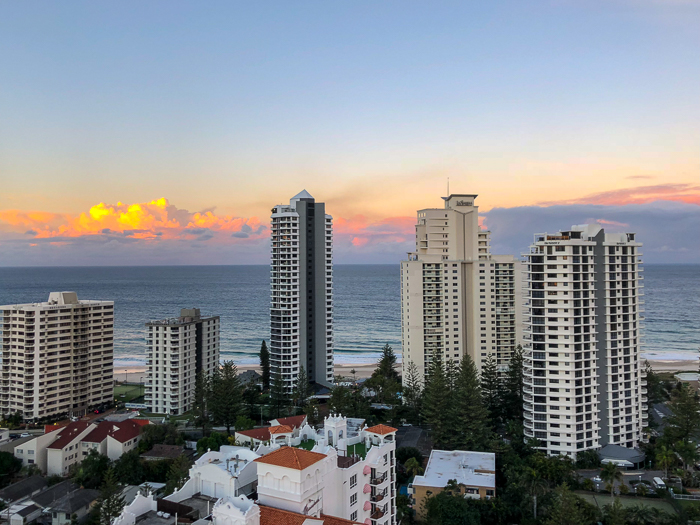 Surfers is a hotspot for tourists visiting the Gold Coast. The iconic Surfers Paradise Beach and its sign draw in overseas visitors while the nightlife attracts school leavers. There are loads of attractions in Surfers Paradise that make it a great spot to stay if you're keen to do and see the sights, especially with older kids. Attractions include SkyPoint Observation Deck, Infinity Attraction, Ripley's Believe It Or Not and Timezone.
Surfers Paradise is also where you'll find all of the Gold Coast's theme parks.
Read about things to do on the Gold Coast with kids here.
The Sydney to Gold Coast drive is one of our favourite holidays trips to make, and often we will stop here rather than proceeding on to Brisbane. The Sydney to Gold Coast road trip is around 9.5 hours drive, or 848km.
Brisbane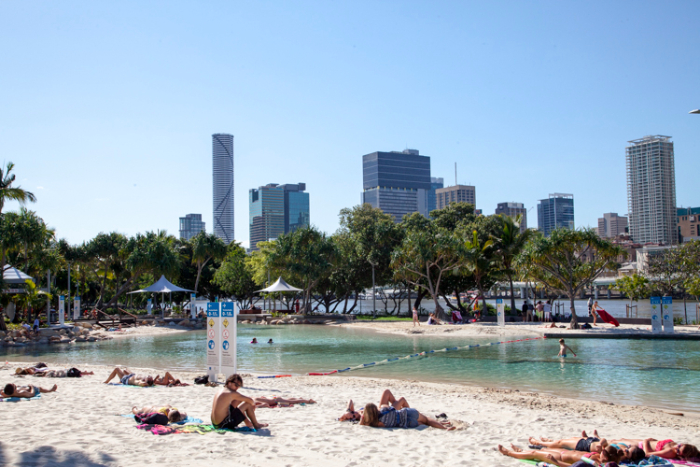 The capital city of Queensland, Brisbane is a 10 hour drive from Sydney. It's a vibrant city, filled with art, music, restaurants, man-made beaches and the beautiful river that runs through the middle.
In Brisbane, we stayed at the Novotel Brisbane, which we highly recommend.
Read about our stay at the Novotel Brisbane here.
Read about things to do in Brisbane with kids here.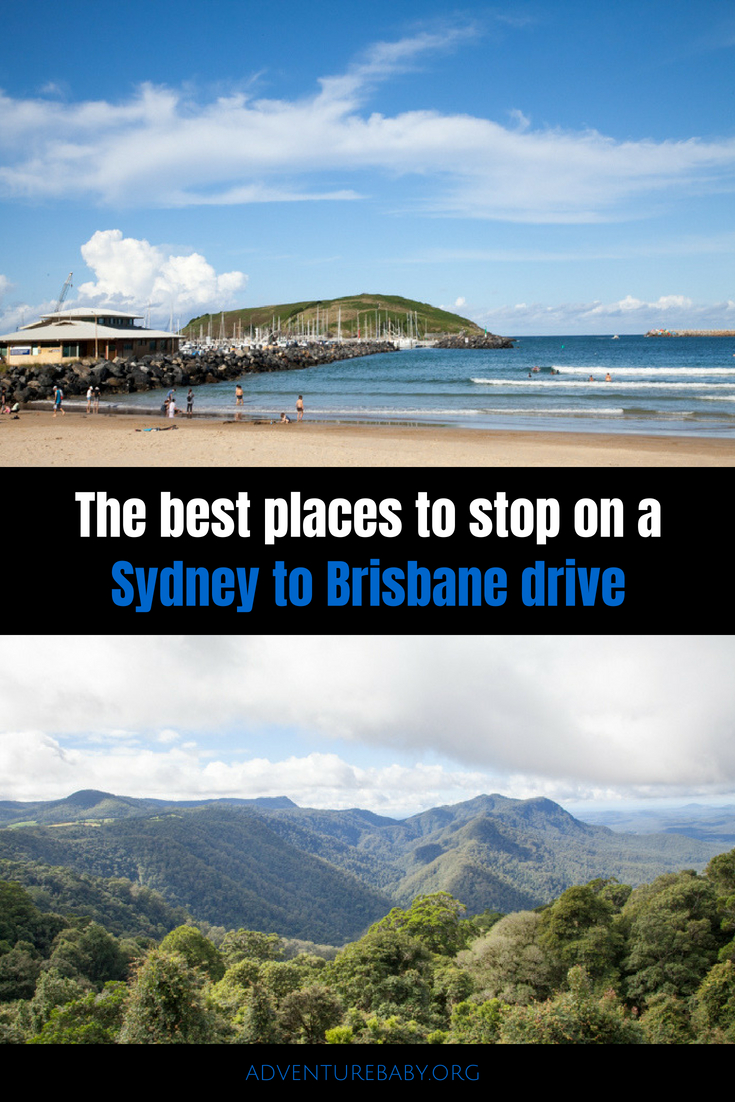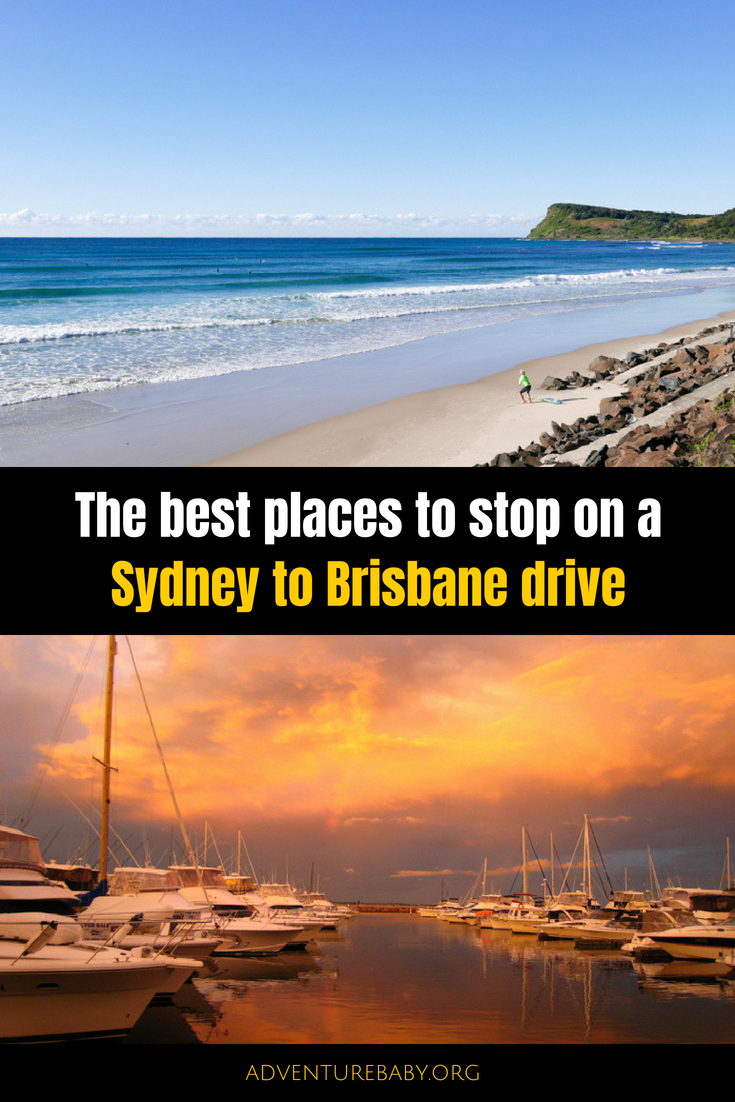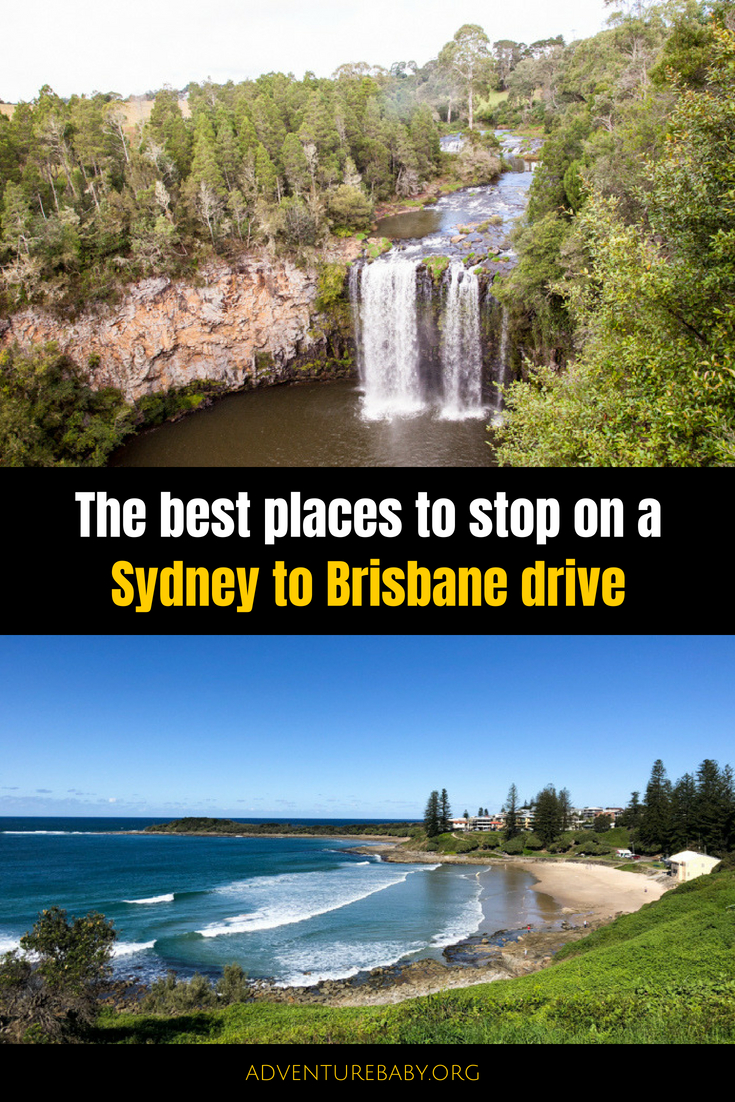 And thats it! The Sydney to Brisbane drive is an epic journey through some of Australia's most beautiful scenery. I highly recommend taking your time to see the sights along the way.