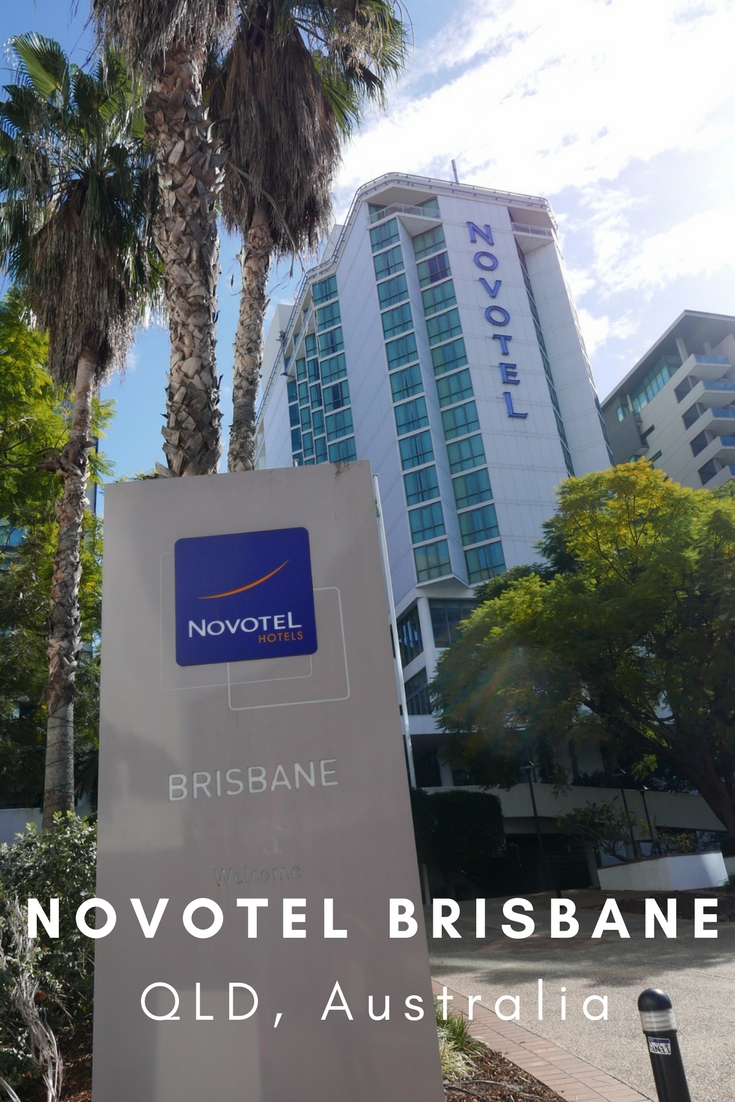 The Novotel hotels are renowned for their well-priced, comfortably appointed rooms situated in convenient locations. They're a staple of our holidays as they hit the right price point for us and are a good mix of family-friendly, trendy and ultra convenient.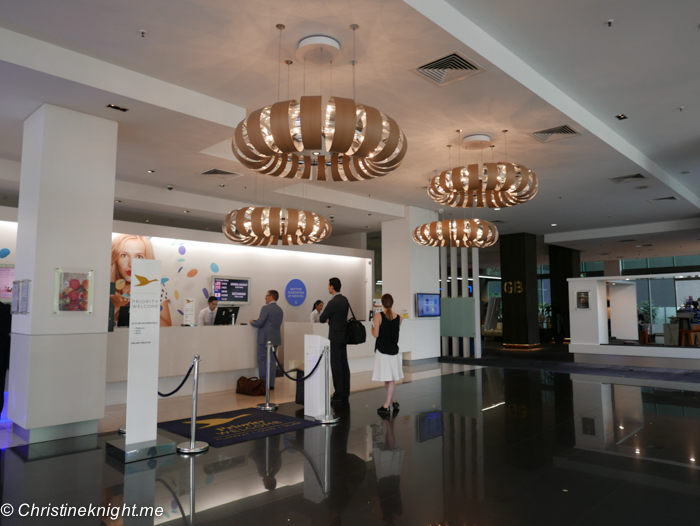 Our stay at the Novotel Brisbane was exactly as we had anticipated it to be. The hotel is rated as 4.5 star accommodation, featuring 296 contemporary guest rooms and suites. With a location that is only a four-minute walk from Central station, 1.8km from Queensland Gallery of Modern Art and Queensland Museum and a short stroll down to Brisbane's Eagle Street Pier and Queen Street Mall, it's a great location to spend a few days seeing all the sights in Brisbane.
The Novotel Brisbane is a modern hotel with bright, cheery rooms. Ours included two double beds, a sofa, iPod dock, flat-screen TV, WiFi (additional fee unless you're an Accor member) and tea and coffeemaking facilities.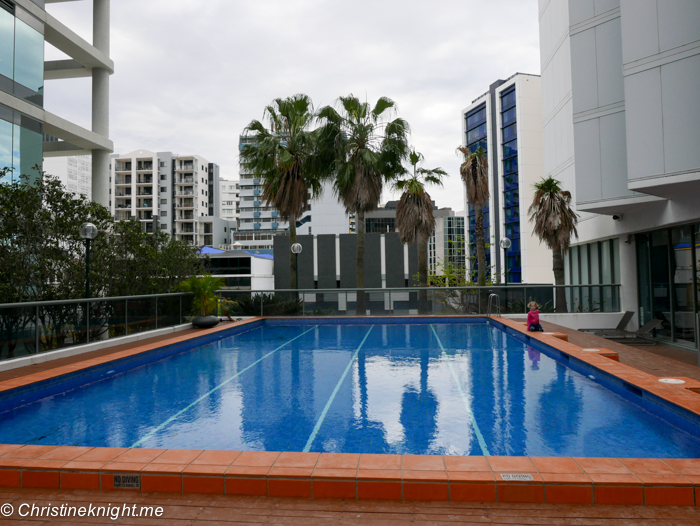 Other features in the hotel include a large outdoor pool, gymnasium and sauna, plus a kids' corner in reception and three dining options: "The Pantry", where the breakfast buffet and evening dining are served, "GourmetBar", which is a relaxed place to eat or have a coffee throughout the day (and a drink at night!), plus the external cafe, "Two Donkeys", which is perfect for a grab 'n' go coffee or brunch.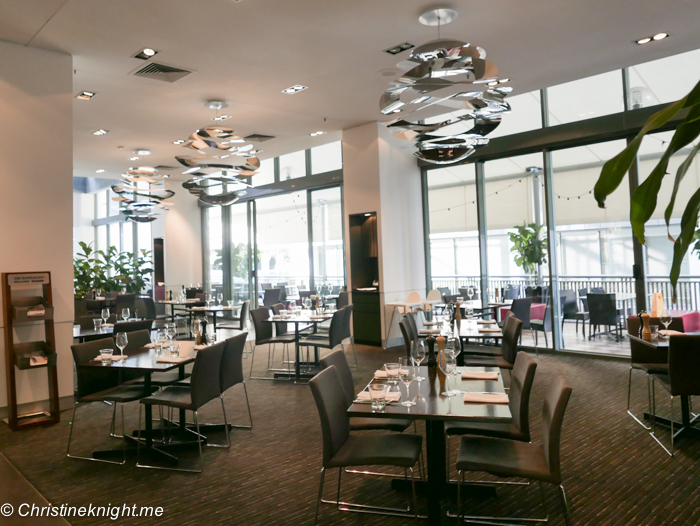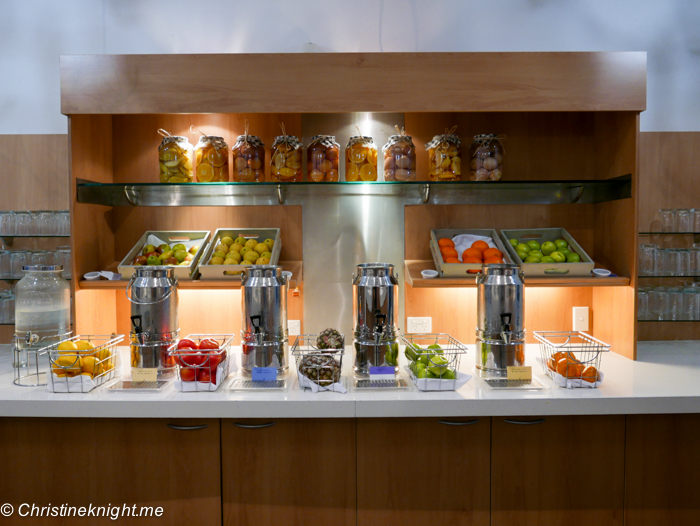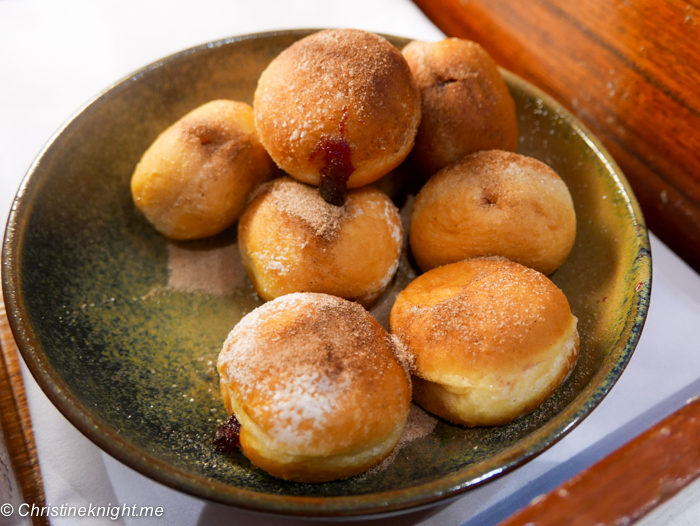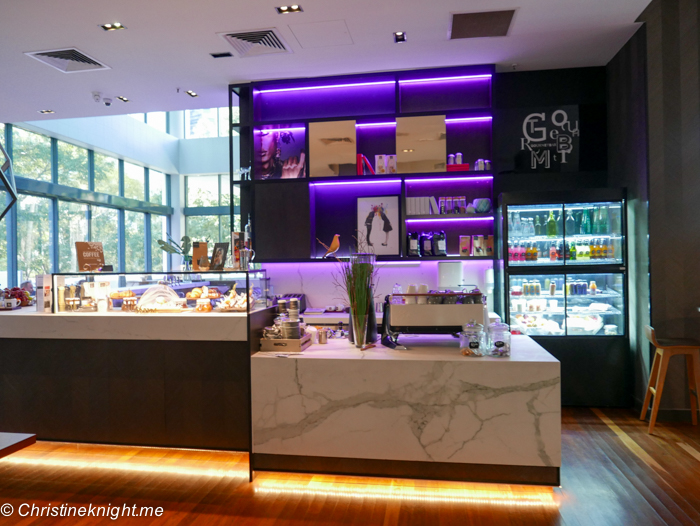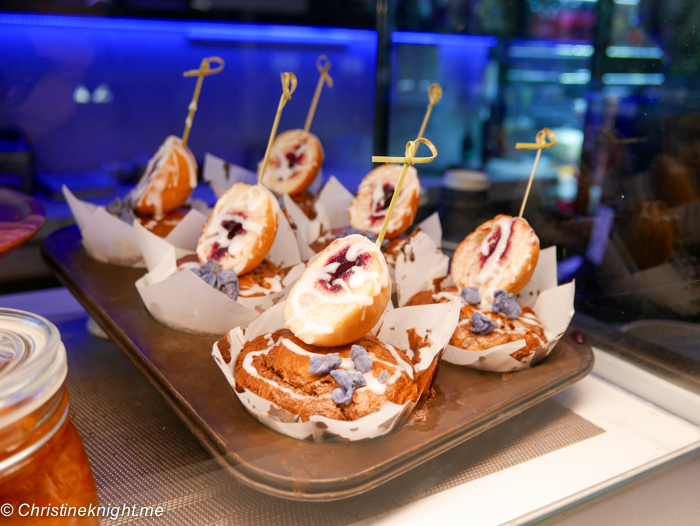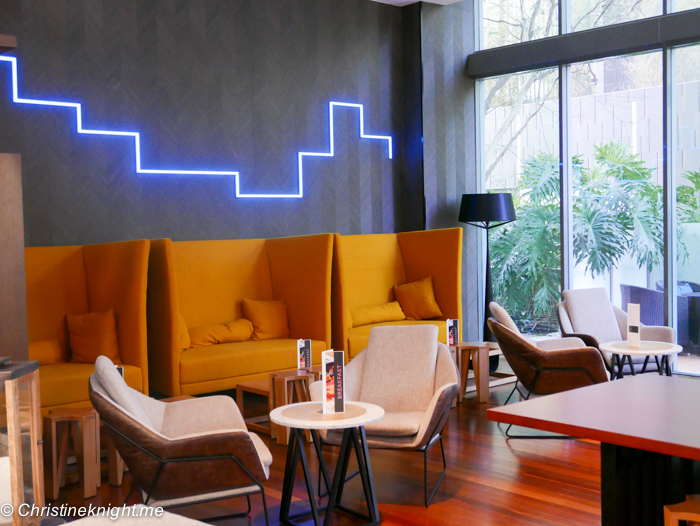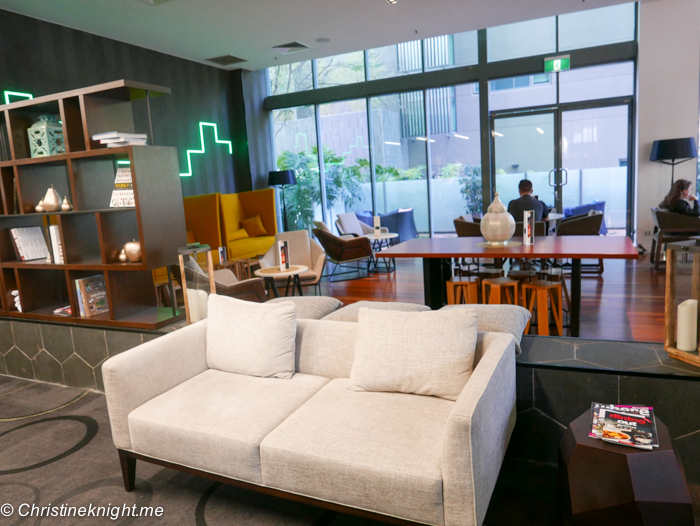 GourmetBar was our fave dining option and we highly enjoyed our meal of pizza, mac and cheese and burger with fries.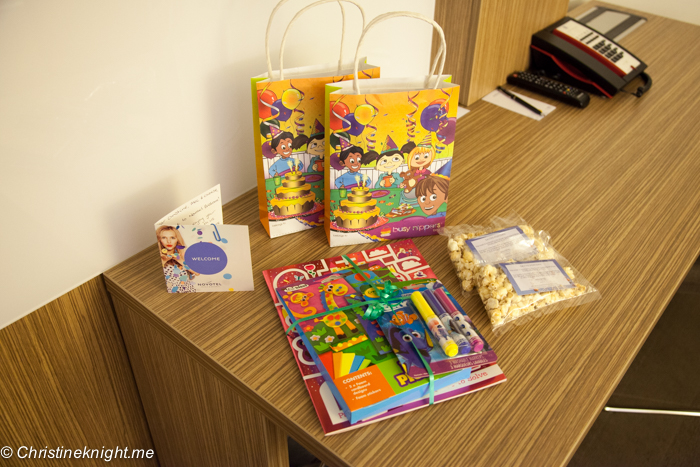 One of the things we love about visiting the Novotel hotels is their excellent kids' welcome packs. They're a great way to encourage families to stay as they really tell guests that they, and their children aren't just welcome, they are going to be well looked after. The welcome pack at the Novotel Brisbane included an activity book, foam picture pack, popcorn, colouring in, markers and more. It was a huge hit with Cheese and kept her entertained for ages.
We also received complimentary water in our room and milk cartons in the fridge.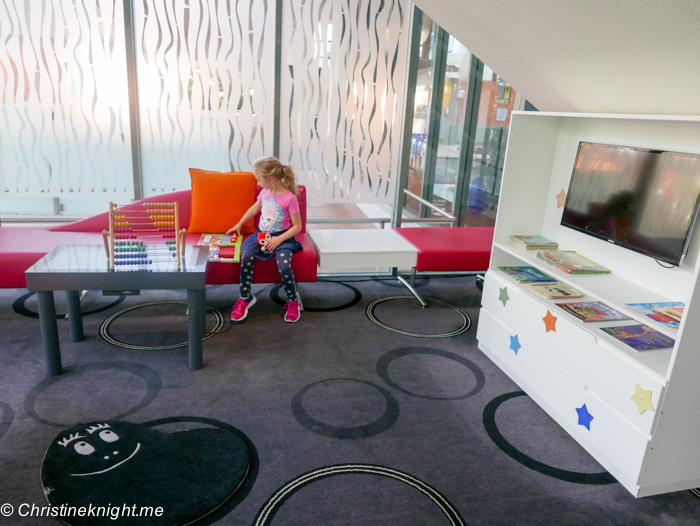 If you bring a car and need to park it at the hotel, undercover self parking is available for $35 (Mon-Fri) or $25 (Sat & Sun).
Novotel Brisbane
200 Creek St, Brisbane
novotelbrisbane.com.au
We were hosted during our stay at the Novotel Brisbane. All opinions are my own.