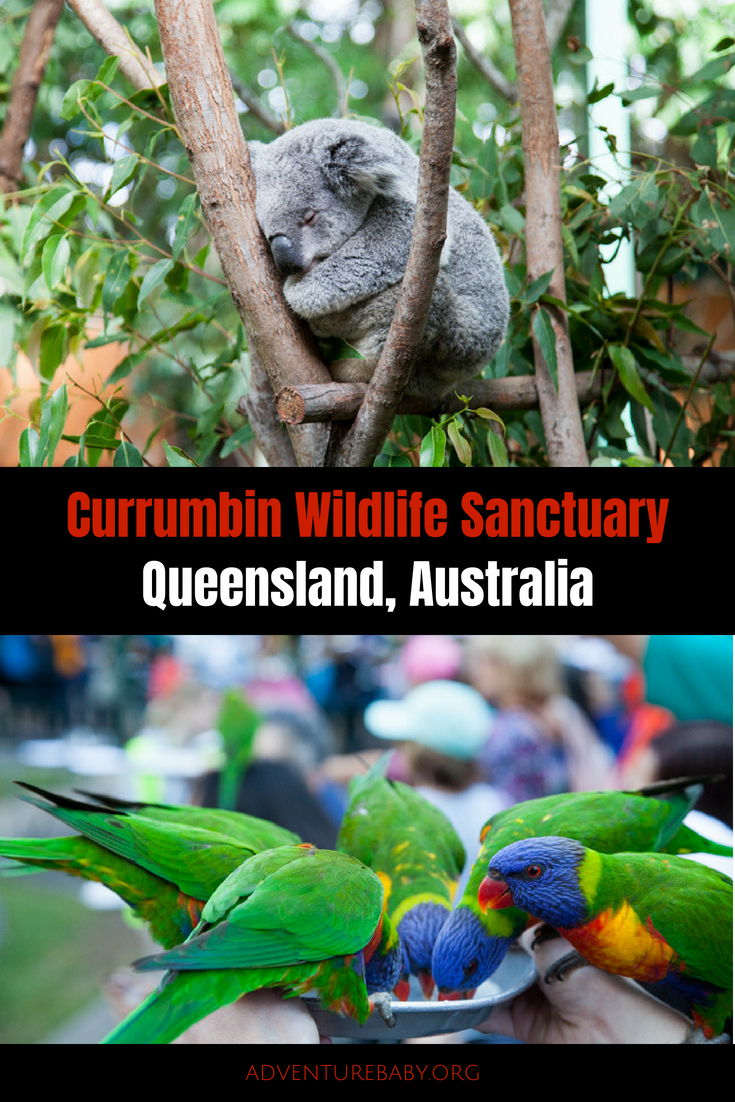 The iconic Currumbin Wildlife Sanctuary on Australia's Gold Coast is a heritage-listed zoological garden, built in 1947. Set on 27 hectares of Currumbin rainforest, you'll need to dedicate a full day to exploring.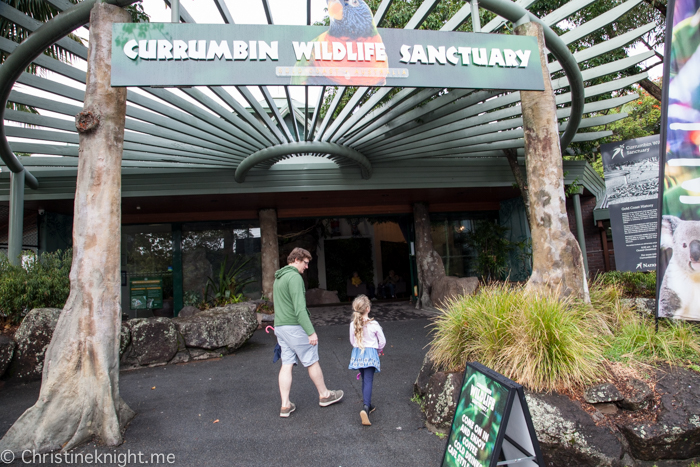 My family visited Currumbin Wildlife Sanctuary several times when we were kids, so revisiting as an adult held a lot of nostalgia for me. It had been a long time since I'd visited, so I really enjoyed learning more about the sanctuary as an adult. Currumbin Wildlife Sanctuary is a not-for-profit organisation and reinvests all proceeds back into wildlife and conservation programs.
Whether it's your first time, or you're re-visiting like I was, here are 13 must-do experiences at Currumbin Wildlife Sanctuary.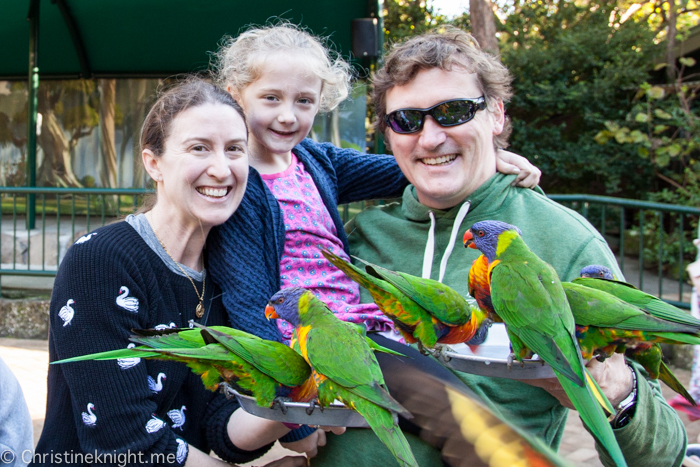 Feed the Rainbow Lorikeets
Australia's most colourful bird species are a spectacular sight to behold, particularly when they arrive in a flock for their 8am and 4pm feedings. The lorikeets are wild birds who founded the sanctuary 70 years ago, and generations later they are still visiting every day at the same time to get a feed from their adoring public.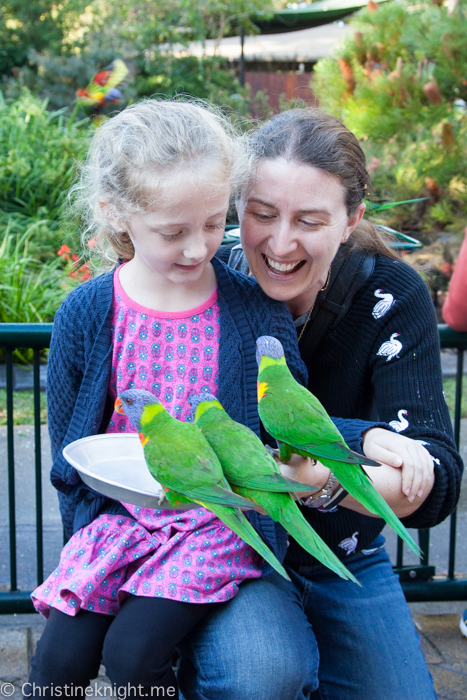 Prepare to be pooped on and have birds land on your head. So incredible we did it twice! We found the 8am feeding less busy in terms of people so we had more time with the birds.
No entry to the sanctuary is required for the bird feeding. A gold coin donation is required for participation in the feeding.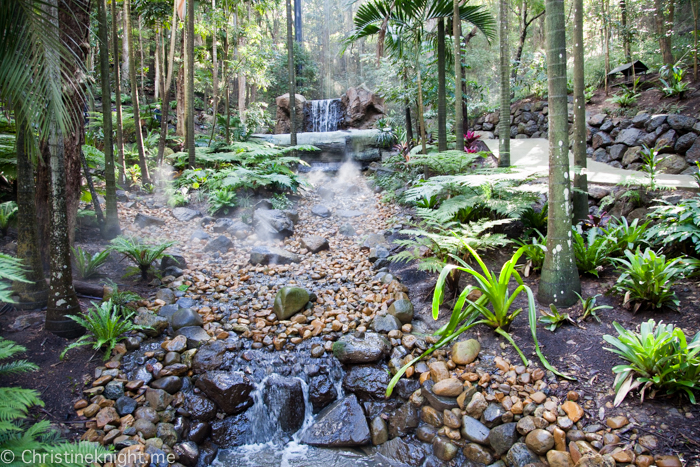 Enter the Lost Valley
A new exotic precinct features five hectares of rainforest with lemurs, cotton-top tamarins, red pandas and the adorable capybaras to meet. Free-flying birds soar around the enclosure, which is so cleverly created that it feels like you're in a rainforest not an enclosed area.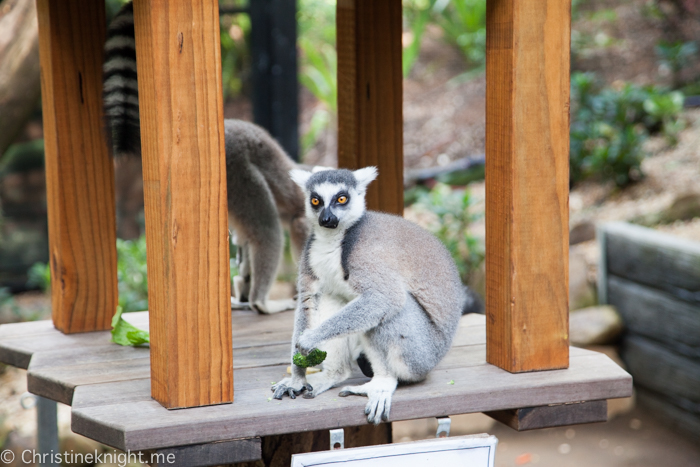 Open 10.00am to 3.00pm daily
Lemur lunch break (not on display) 12.30pm – 1.30pm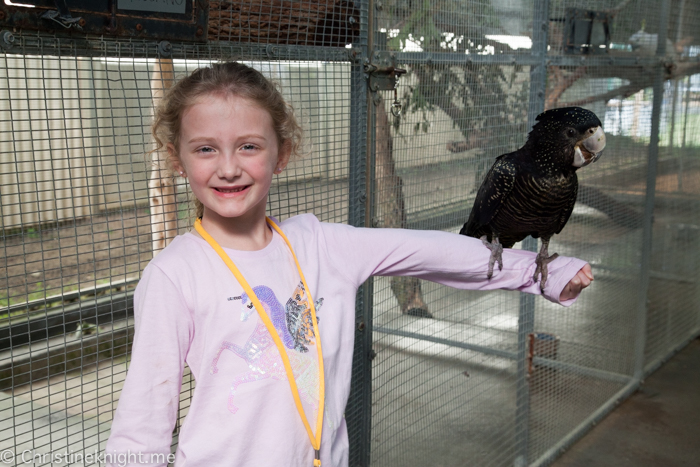 Go behind the scenes
We found this to be a really interesting experience. For an added $15 pp (at time of publication) you can enjoy a behind-the-scenes experience in the Training, Rehabilitation and Wildlife department with an animal trainer. We met some of the stars of the Free Flight Bird Show, toured the wildlife rehabilitation centres and learned more about how Currumbin Wildlife Sanctuary rescues and rehabilitates.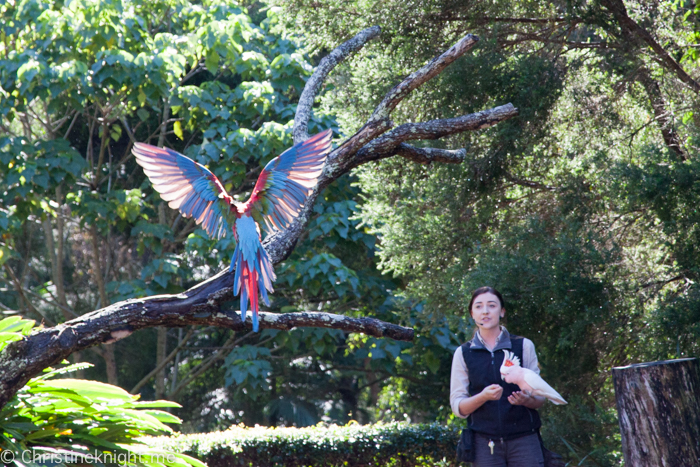 Watch the Free Flight Bird Show
We highly enjoyed this entertaining show, featuring some of Australia's most beautiful birds in flight. The pelican, parrots, birds of prey and wedge-tailed eagle all make an appearance. Watch your head, the birds swoop very low!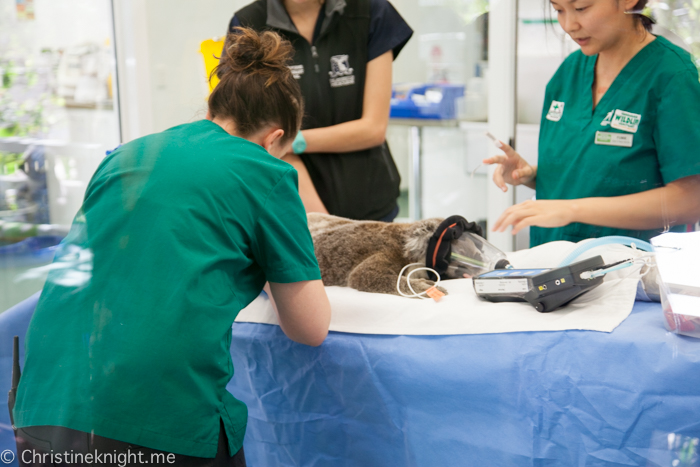 Visit the Currumbin Wildlife Hospital
Drop by the Currumbin Wildlife Hospital to see animals who have been rescued and treated that day. With over 10,000 animals a year admitted, you're bound to see a patient or two when you visit.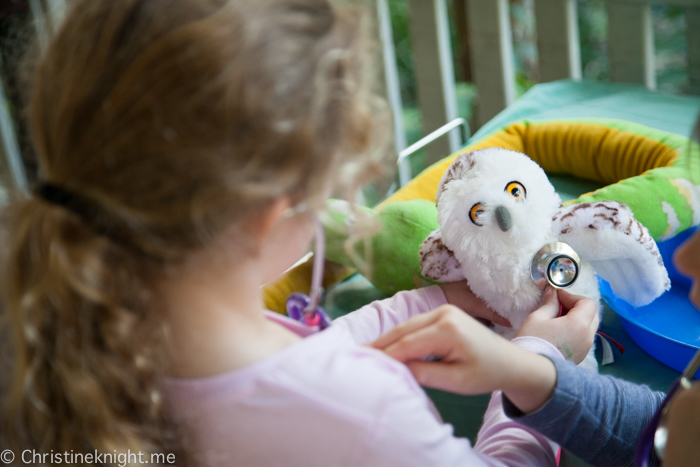 The Currumbin Wildlife Hospital treats, rehabilitates and releases sick, injured and orphaned native wildlife.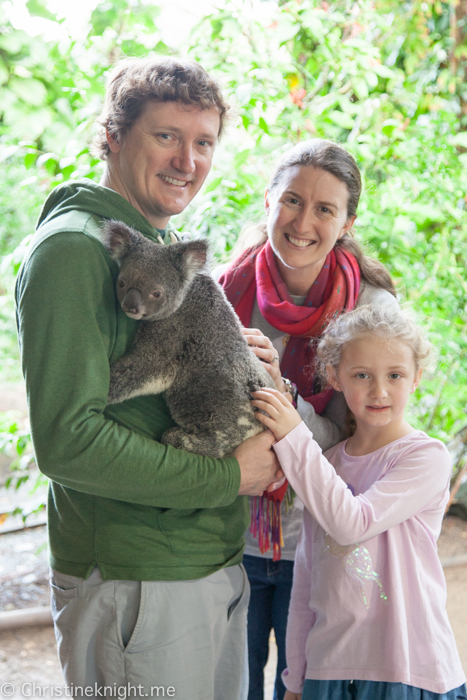 Meet the wildlife
Get an up-close experience with a koala, tamarin, echidna, dingo, wombat or bird training. Did you know that Queensland is one of only two states in Australia where visitors can hold a koala?
Ride the Segway Safari
For something a bit different, take a guided Segway tour with a wildlife officer. It's a great way to cover a lot of ground and learn about animals such as the Tasmanian Devils. Participants need to be 45kg or heavier.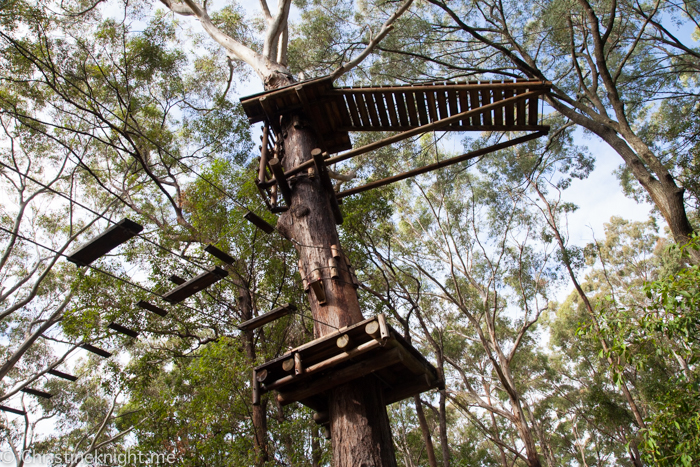 Take the TreeTop Challenge
This is a must if your family are tall enough to participate! Cheese was just a tiny bit short of the 160cm reach required to take part, but we will definitely be having a go next time. The TreeTop Challenge is located inside Currumbin Wildlife Sanctuary and includes 80 huge challenges,  including 11 ziplines. As well as being able to reach 160cm comfortably, participants need to be aged 6+.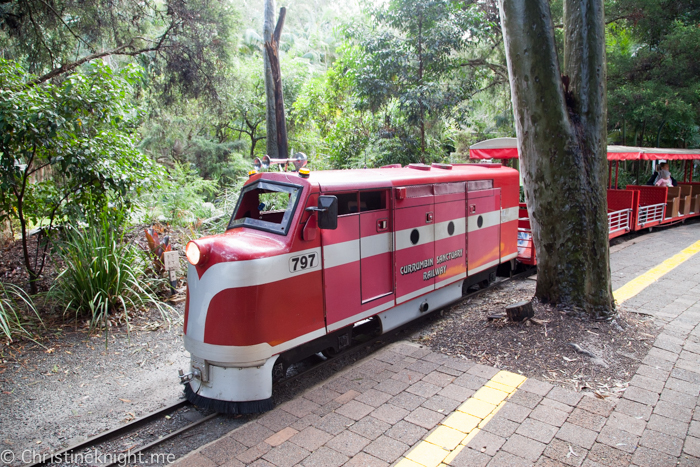 Jump aboard the train
The miniature train was built in 1964, and is the best way to cover the large distances for little legs – as well as being a really enjoyable ride.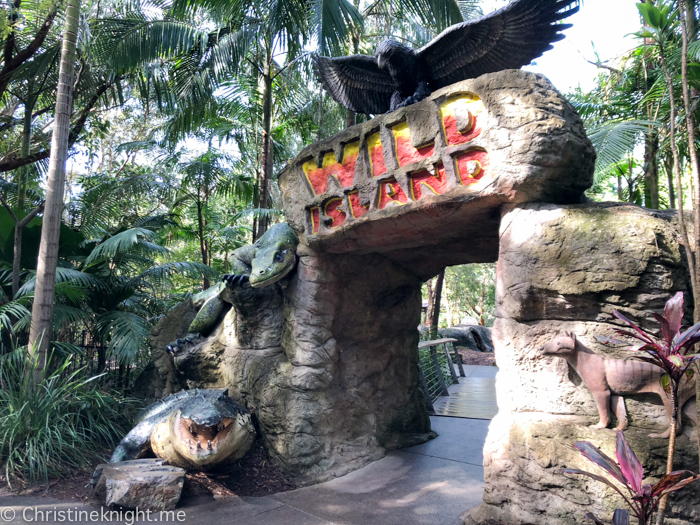 Go wild in the playground
The Wild island playground is exceptional.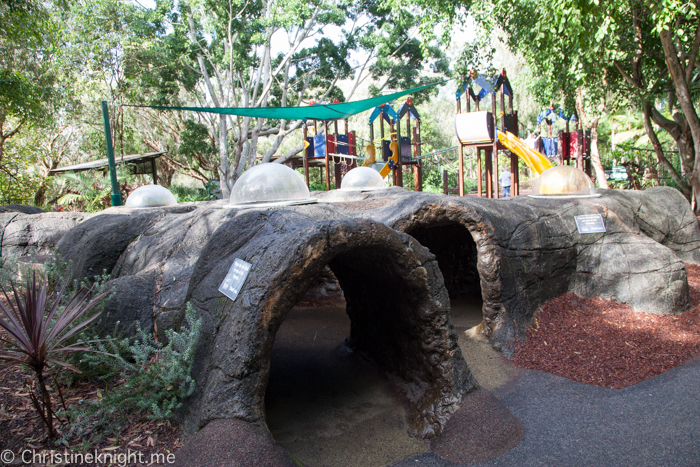 An outdoor-themed playground, there's plenty for kids to climb and explore. You'll be hard pressed to get them to leave!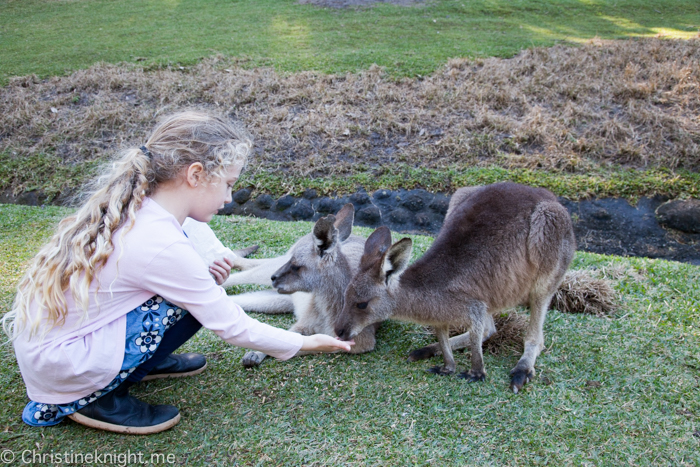 Feed the kangaroos
I've never seen such docile kangaroos as these. We had a great time feeding, patting and yes, even cuddling the kangaroos (feed must be purchased separately. Do not feed them your food).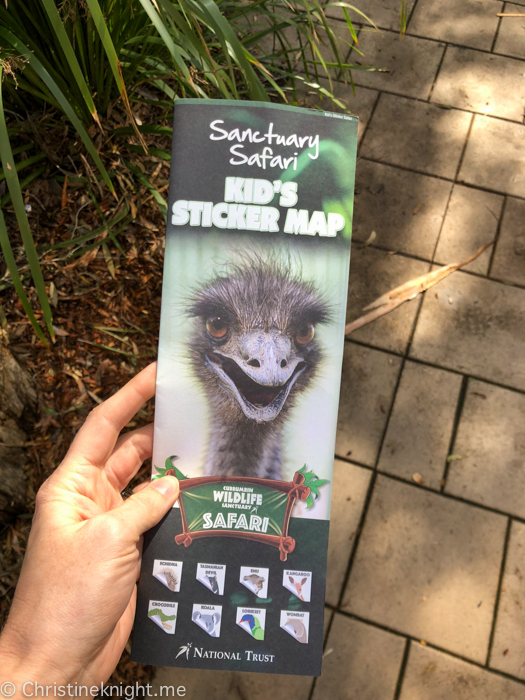 Pick up a kids' sticker map
These are a great way to engage kids. The map is a trail around the park and at each location they get a sticker. Educational and fun!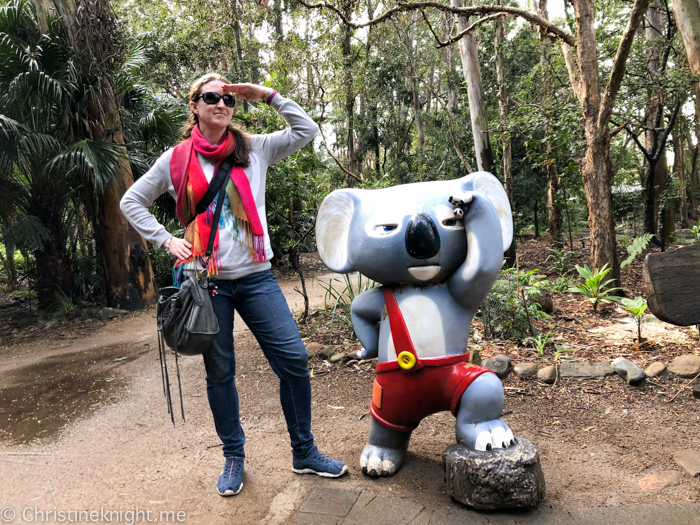 Meet Blinky Bill
There are lots of Blinky Bill statues around the park for fun selfies, and we also enjoyed the Blinky Bill home tree and slide.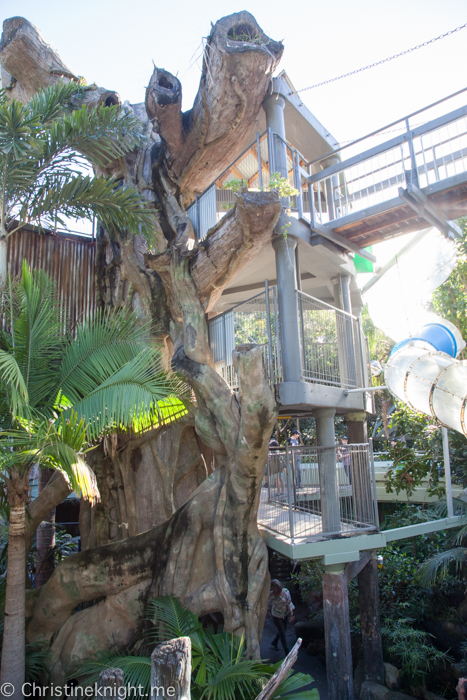 Catch the live Blinky Bill's Studio Adventure musical show and meet Blinky afterwards for a photo opp.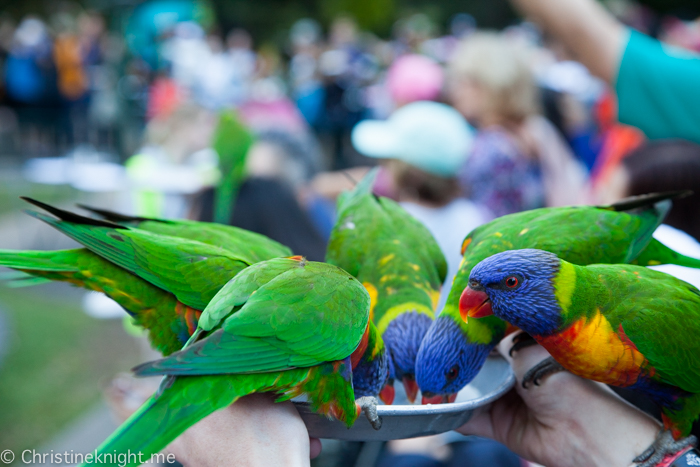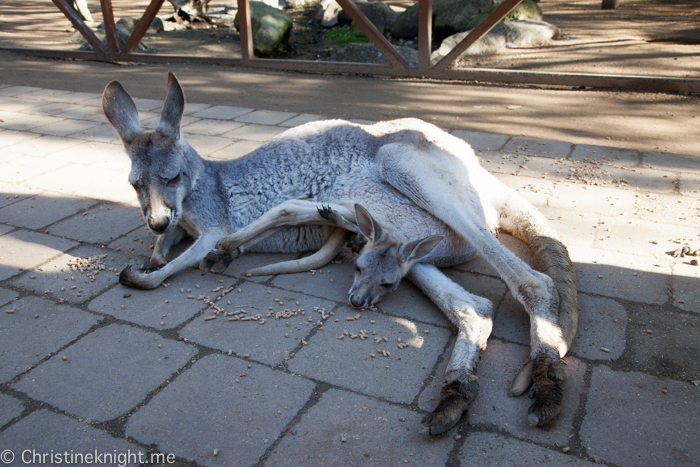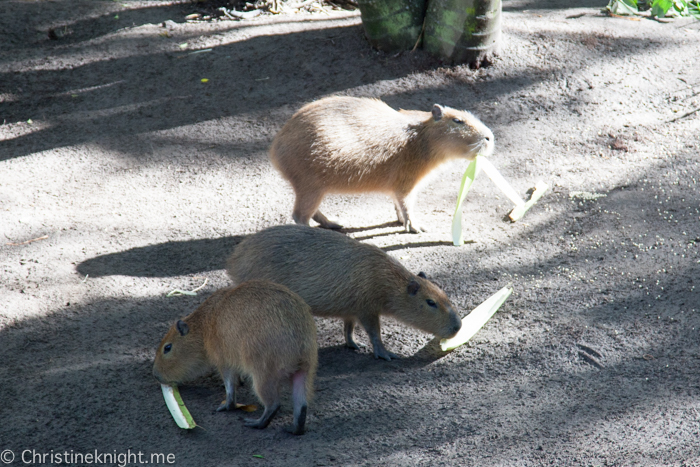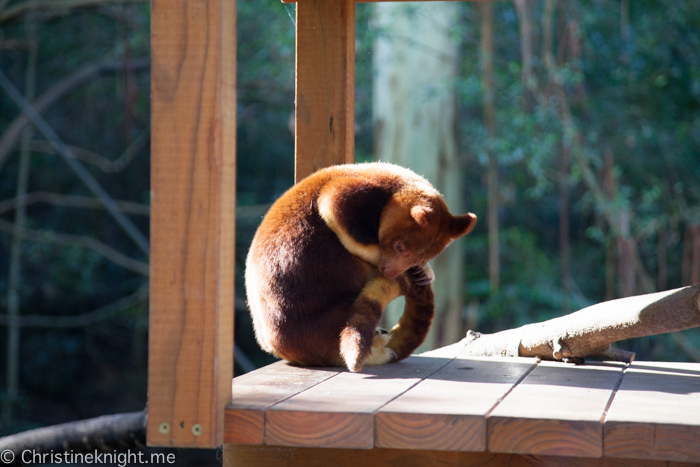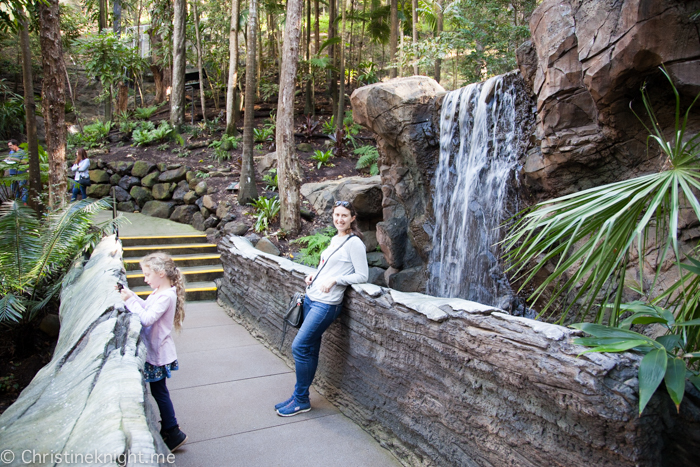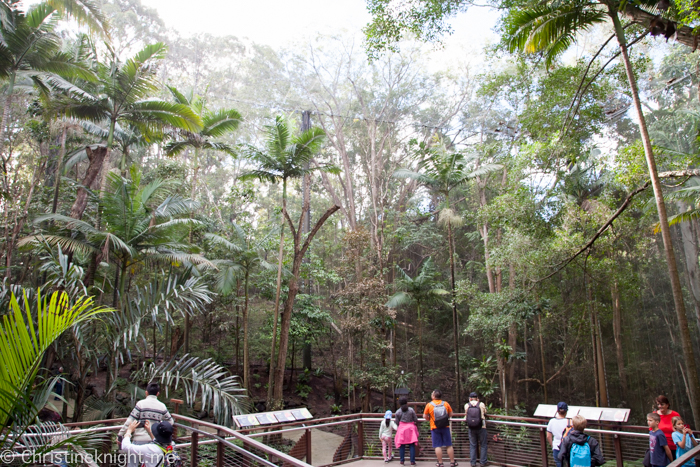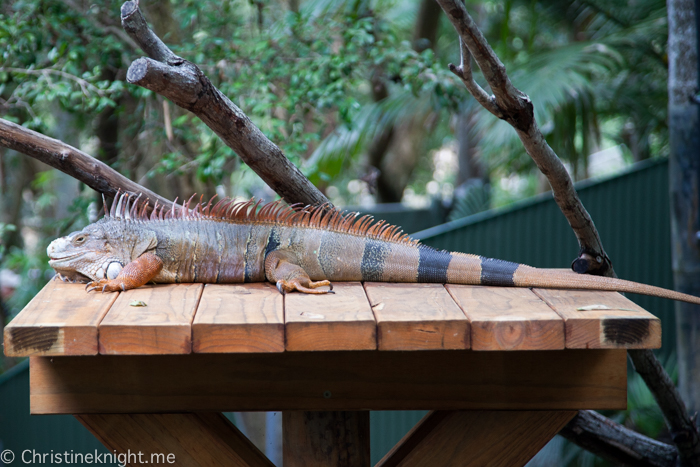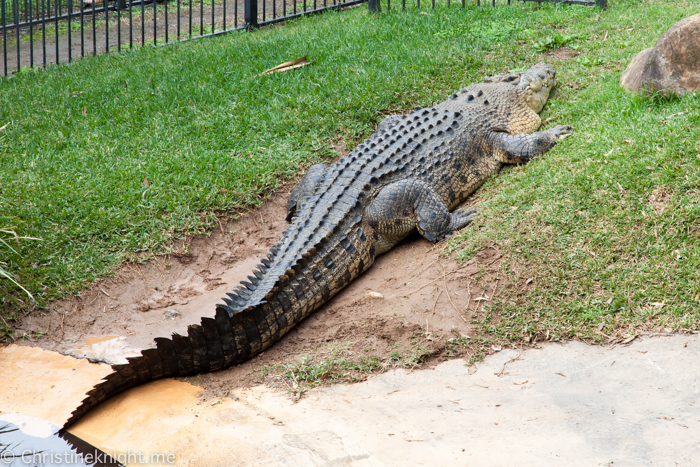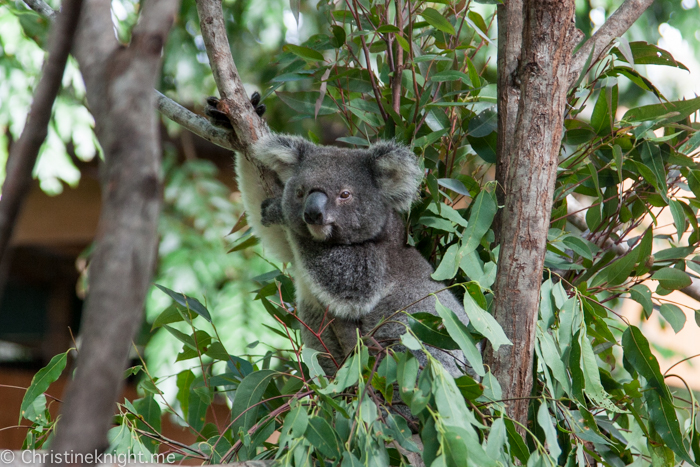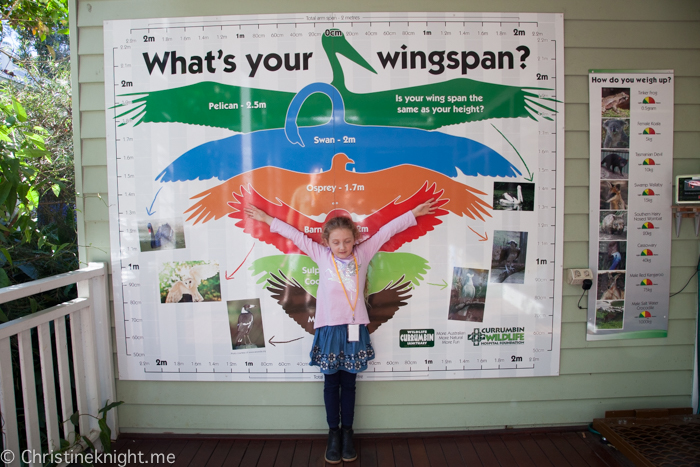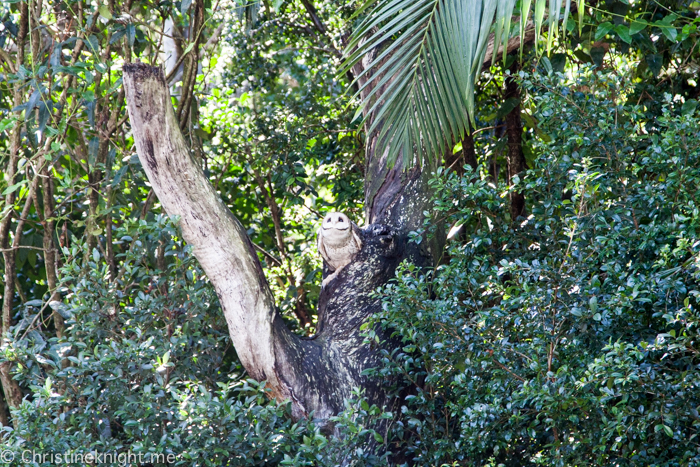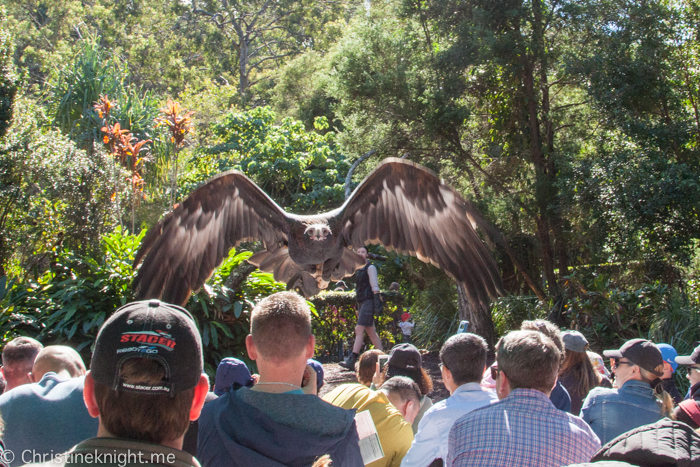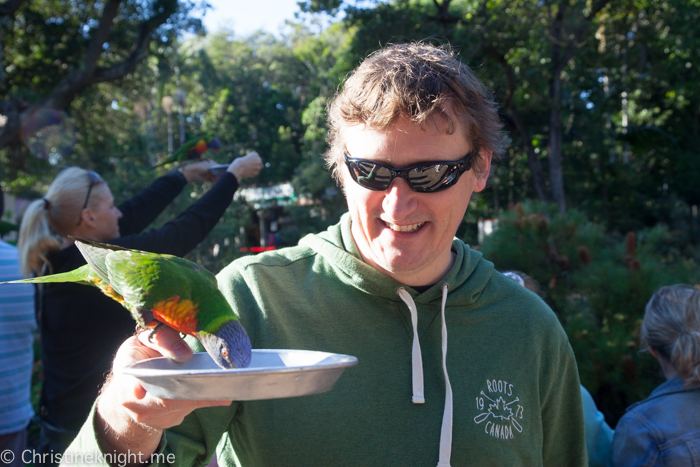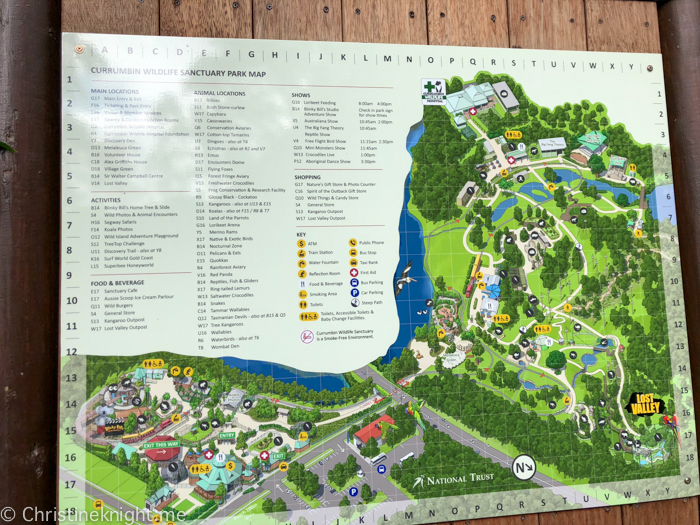 Currumbin Wildlife Sanctuary
28 Tomewin St, Currumbin QLD
Daily, 8am-5pm
Website: currumbinsanctuary.com.au
We were guests of Currumbin Wildlife Sanctuary. All opinions are my own.