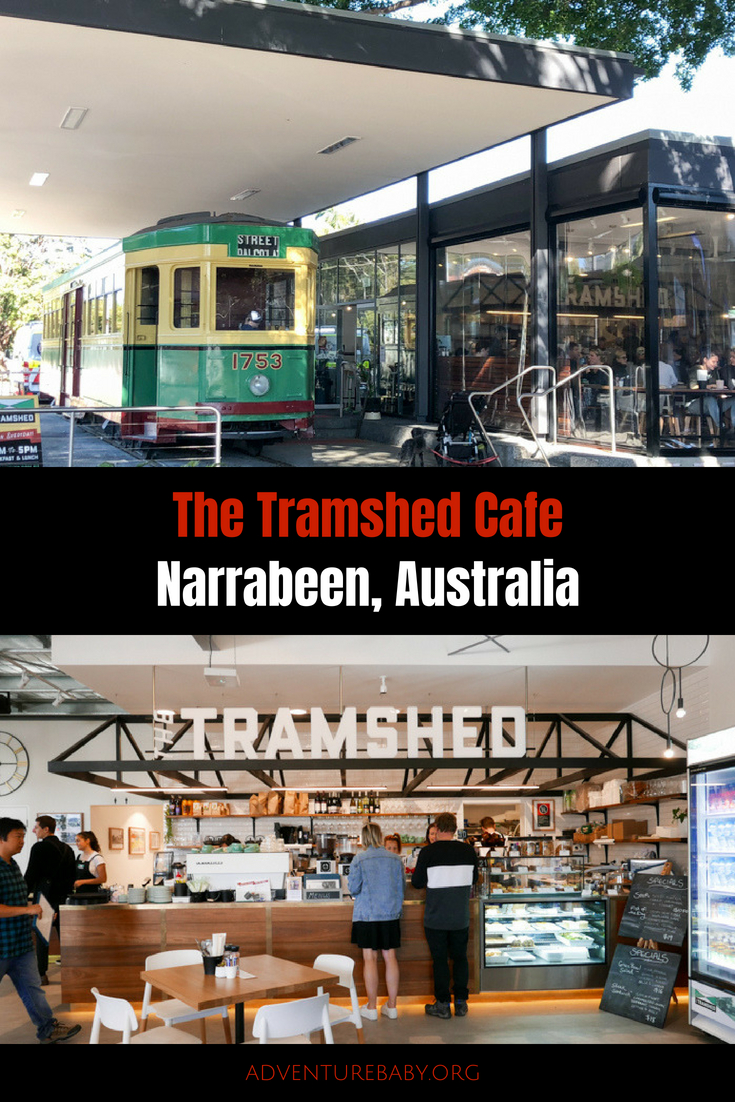 Jump aboard a beautifully restored 1930s tram at The Tramshed Cafe on Narrabeen Lake, an approximately 40 minutes drive from Sydney's CBD.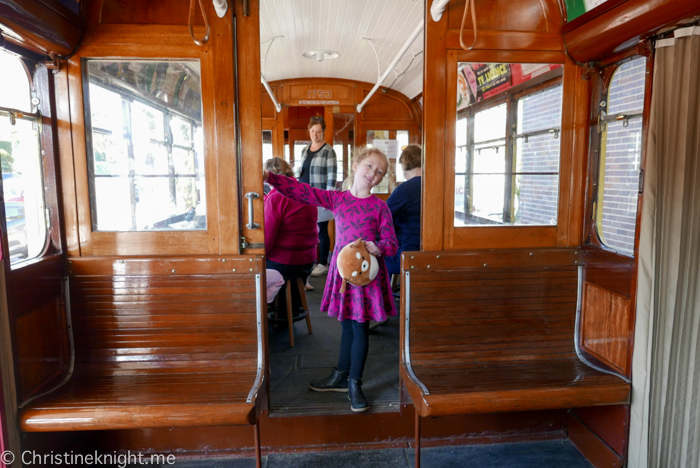 The tram is open for visitors to walk through, including the drivers' areas. You can even order your meal to go and eat it on the tram if you can persuade the kids to go inside and sit at a regular table.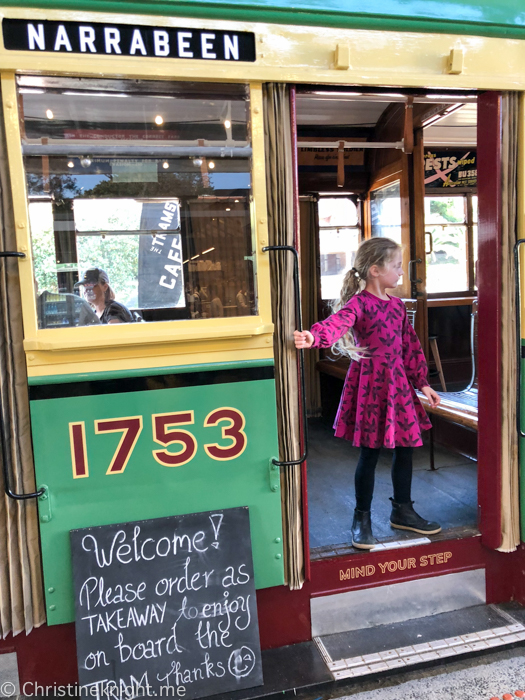 This old tram, number 1753, carried passengers between North Sydney and the Spit Bridge from 1933 until 1958.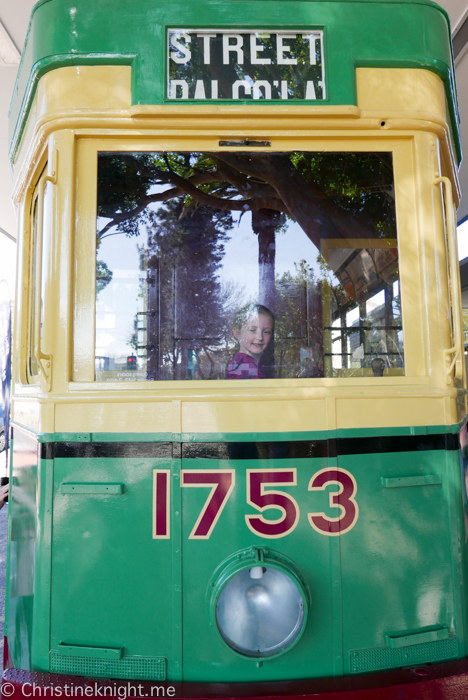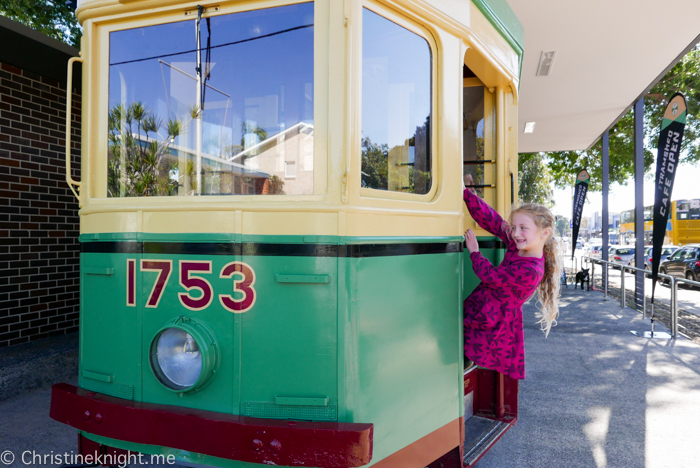 Inside the actual cafe, you'll find a brightly lit, open space, with plenty of tables and booths. The cafe serves up Modern Australian breakfasts and lunches, specialty roasted Little Marionette coffee and a very decent kids' menu.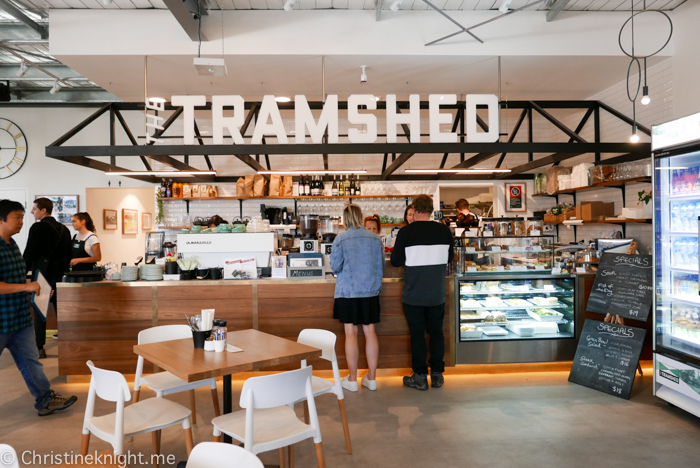 The Tramshed Cafe ie licensed and BYO. Breakfast is available 7-11.30am and Lunch 11.30-3.30pm.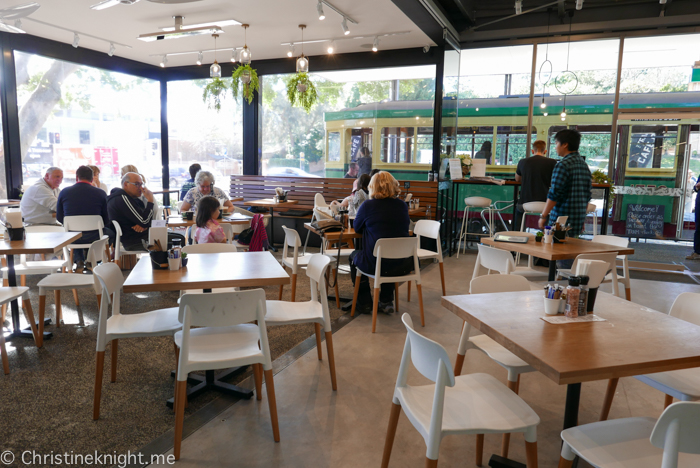 Alec and I both ordered The Tramshed Big Brekkie (Eggs your way, bacon, roast tomatoes, mushroom, hash brown, avocado, chorizo, tomato relish and sourdough, $20). I asked for mine with vegetarian substitutes. Cheese has the kids' eggs on wholewheat toast ($8).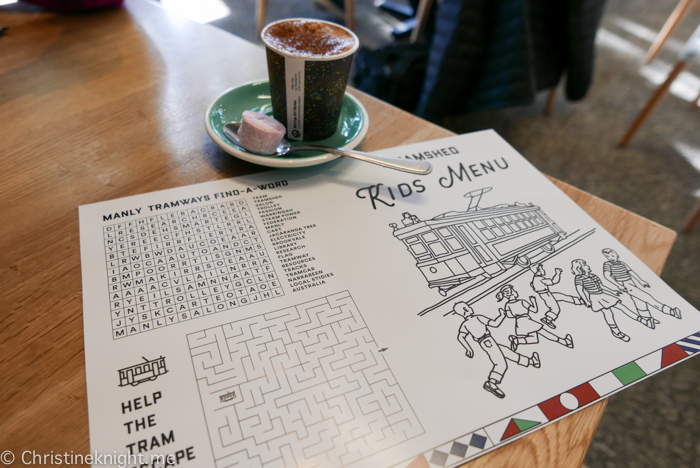 Our food was delivered to us quickly by the extremely friendly waitstaff. We were pleased with the portion sizes and how fresh the food was. Beautiful bright colours, really delicious flavours. Note: If ordering toast and you like butter on it, you'll need to ask for it.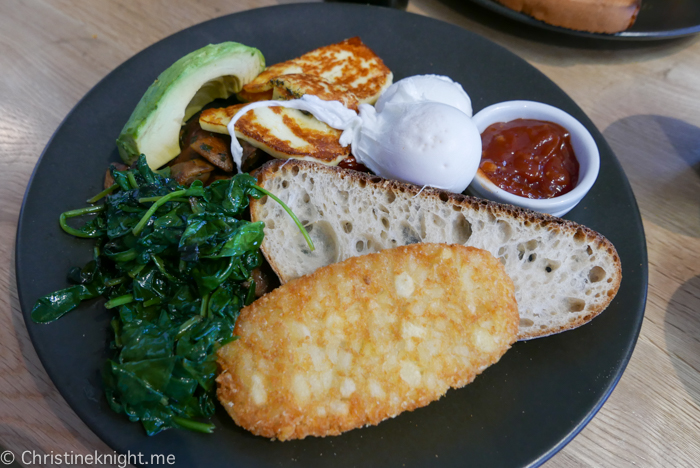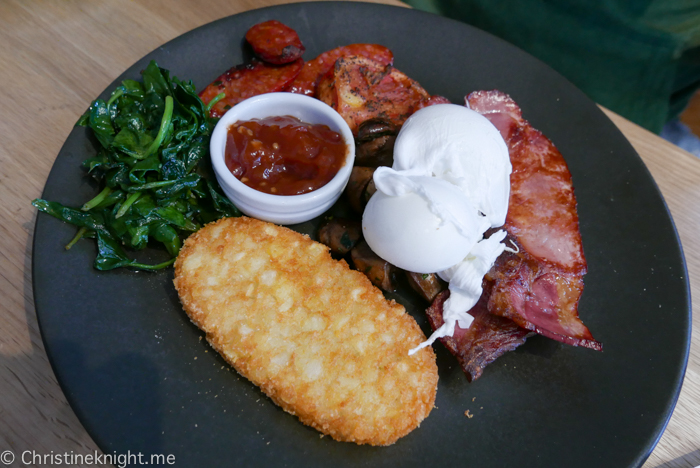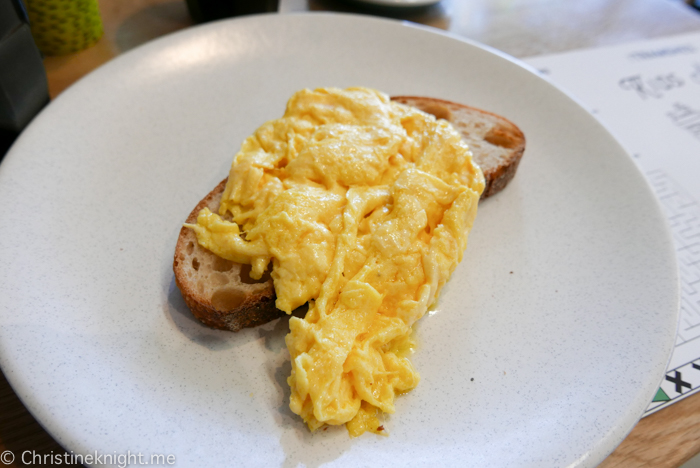 The Tramshed Cafe has a number of environmental initiatives in place that I really appreciated. They use BioPak Green packaging for takeaway orders, which can be recycled, they use only paper straws, compost as much as they can, recycle where possible and support local suppliers to reduce freight.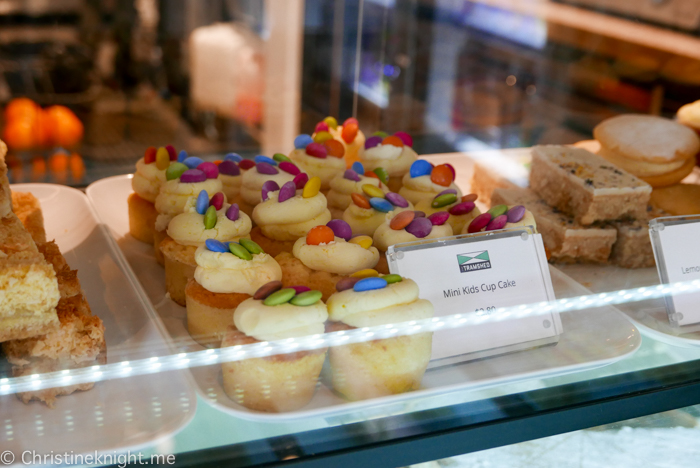 While the cafe itself sits on an extremely busy road, it's positioned next to Berry Reserve, which has a large playground and the beautiful Narrabeen Lake.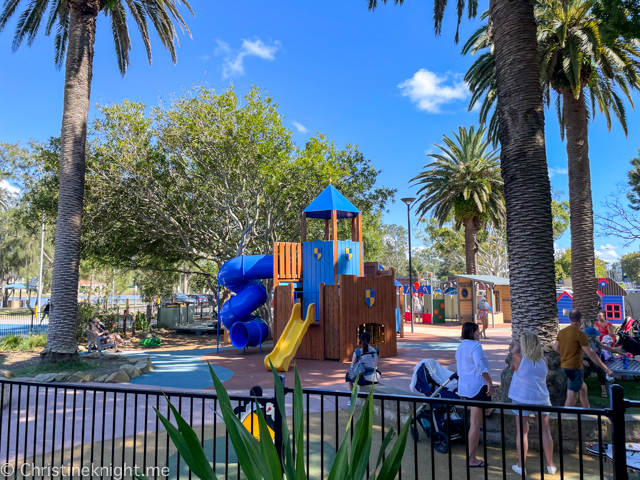 Read more about visiting Berry Reserve and the new playground.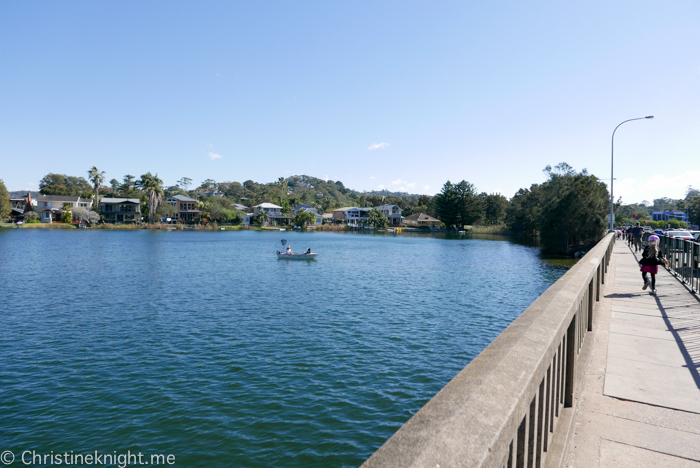 At the lake is an entry point to the 8.4km Narrabeen Lagoon Trail that can be walked, biked or scooted. A bit far for us to complete, we walked and scooted the 1.2km to Bilarong Reserve, which has an excellent playground with play equipment and mythical beast sculptures.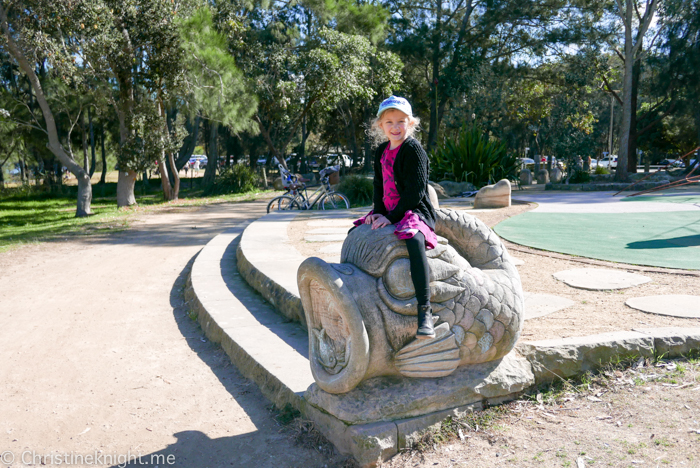 Highchairs: Yes.
Stroller storage: Yes.
Easy access: Yes.
Change tables: No.
Kids' menu: Yes.
The Tramshed Cafe
1395a Pittwater Road, Narrabeen
(02) 9970 7486
Hours: Daily, 7am-5pm
Online