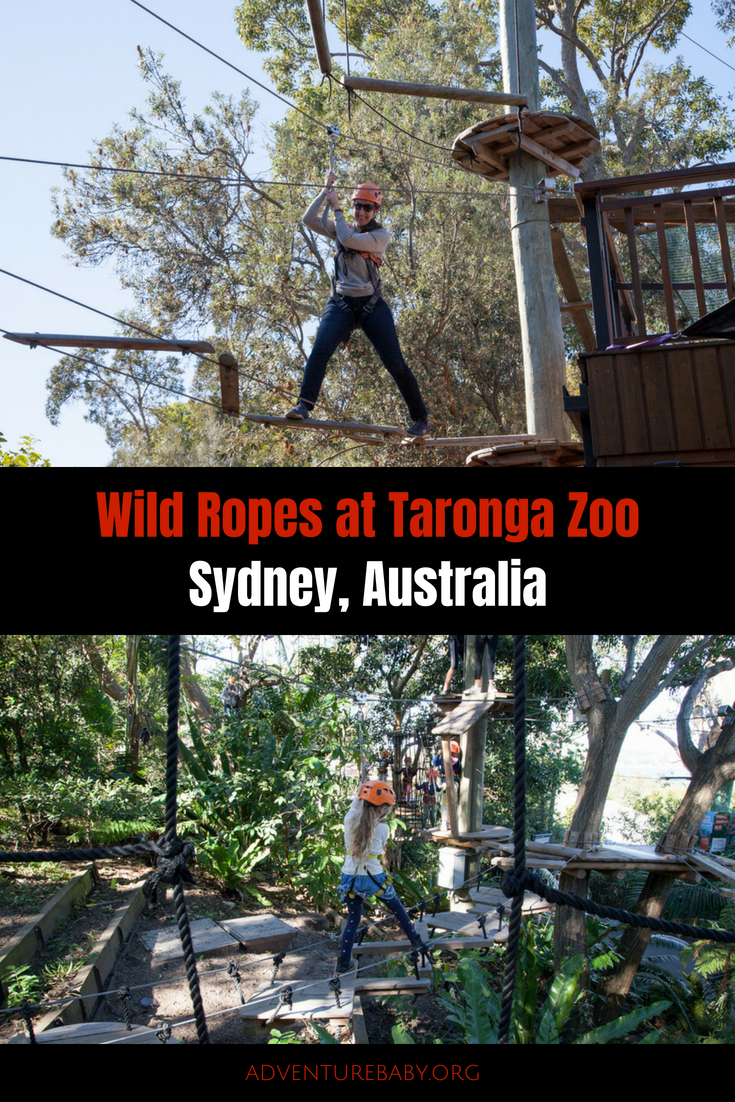 Is your family looking for a thrill on their next outing in Sydney? Take adventurous kids and adults to Wild Ropes at Taronga Zoo for a challenging walk among the trees, with the best view in Sydney to boot.
Wild Ropes is located right in the heart of Taronga Zoo Sydney, winding through the treetops above the Australian Walkabout. It's seperate entry to the zoo, however, so if you want to visit the zoo as well, you will need to buy a combined ticket that includes entry to both.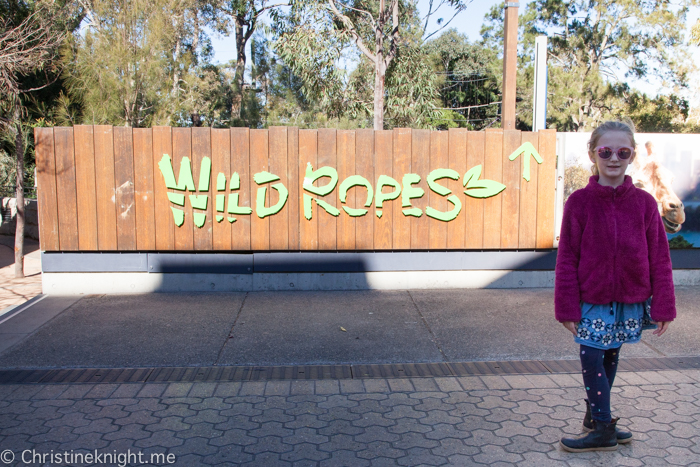 The entry to Wild Ropes is right through the historic Taronga Zoo entrance on the left. Look out for the big signs, you can't miss them.
There are six courses, two children's courses and four adult / junior courses.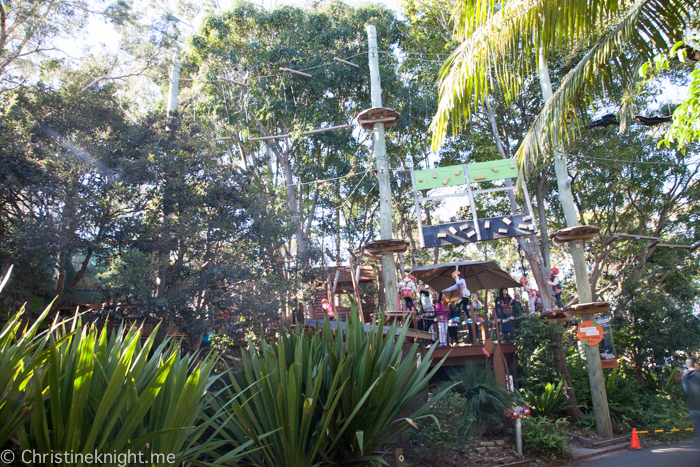 Children's Courses
The two children's courses, Koala and Possum, are suitable for kids aged 3 – 8, up to a height of 140cm. Children are allocated one hour to complete both courses as many times as they like during the session. The Koala course must be completed before kids are allowed to attempt the harder Possum course.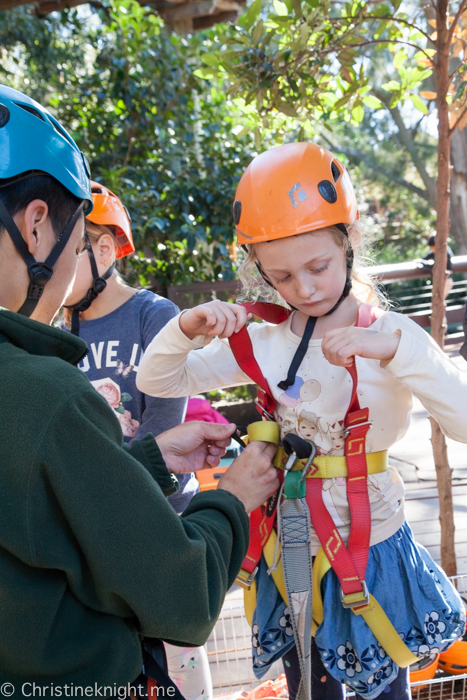 The hour time session includes briefing and being fit with safety gear, so actual climbing time is around 45 minutes.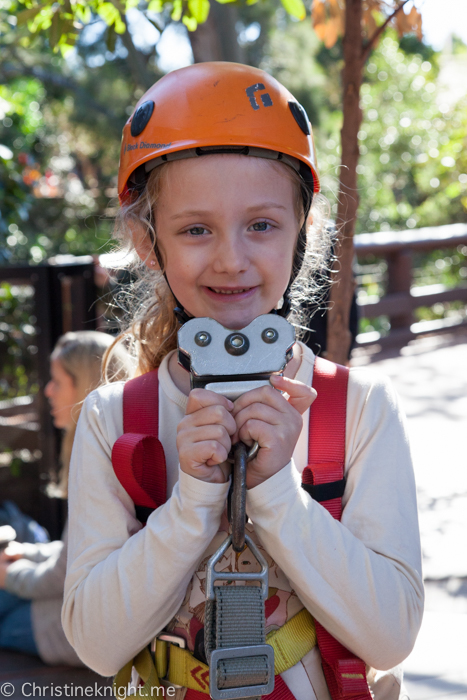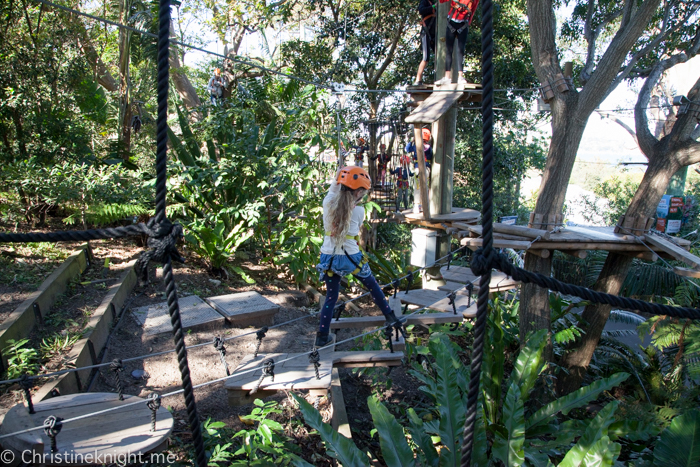 Parents can observe their kids from a viewing platform but are not able to assist kids if they get stuck. Kids should feel confident about being separated from their parents in order to complete the courses by themselves.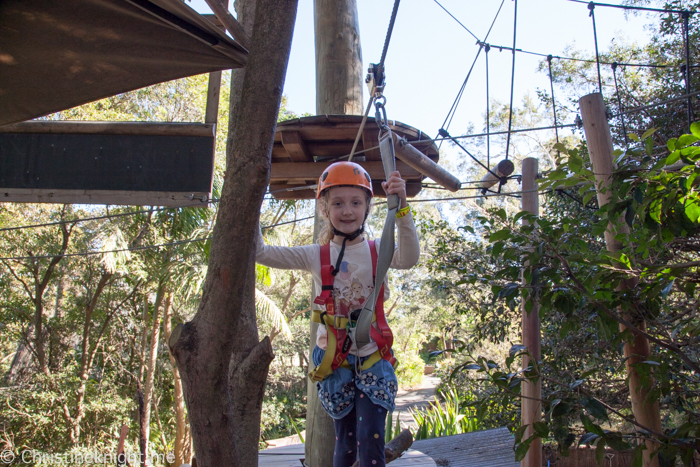 Cheese was a month shy of her 7th birthday when completing the Wild Ropes Children's Courses. She found the Koala course easy and Possum challenging in places. She repeated the courses over and over again until her time was up and we had to make her stop.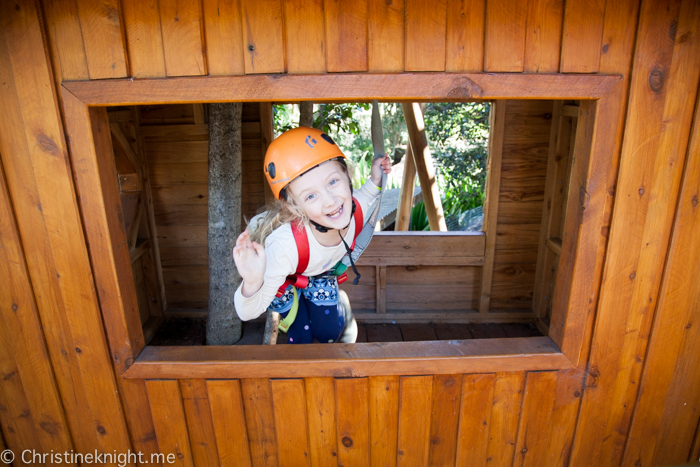 She loved the courses and has enthusiastically recommended them as a fun activity for kids. Two thumbs up, five stars.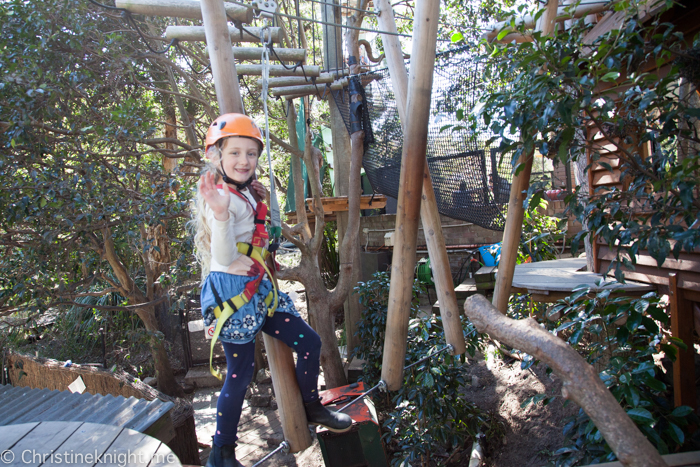 Adult and Junior Courses
Juniors aged 8 – 17 and adults aged 18 + can take on the four full Wild Ropes courses. There are two low and two high courses to complete. The two low courses are slightly easier than the high ones, and the courses sit above each other, so the "high" ones are a few metres higher than the low ones.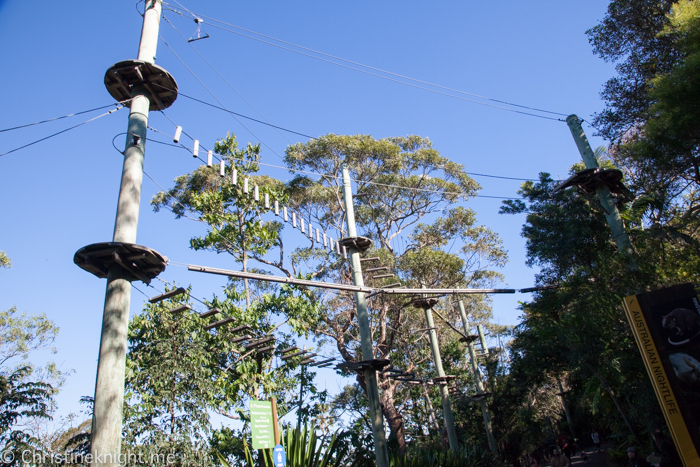 When signing up for the courses you can choose between the Adventure Package, which includes one low course and your choice of a high or low course, and the Ultimate Challenge, which includes entry to two low and two high courses.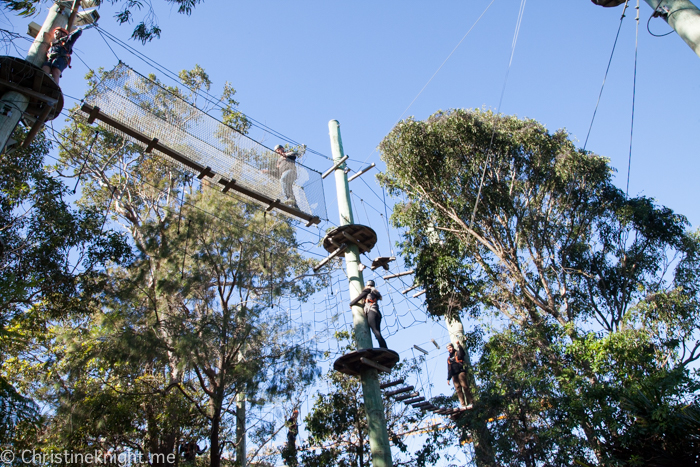 If you decide to do more courses you can add them on when you are there, but it's always cheaper to buy things in advance!
Juniors must be at least 8 years and 140 cms tall. Juniors aged between 8 and 13 years old must be accompanied by a climbing Adult on the course. There is a minimum ratio of 1 x Adult per 4 x Juniors allowed.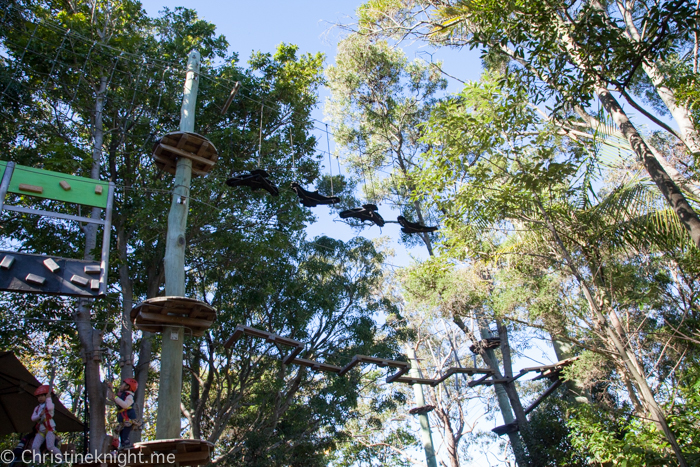 A low course must be completed before climbers can take on a high course. Each course contains approximately 17 challenges, including bridges, tunnels, aerial rock climbing walls, flying fox and even a hover board (I found this particularly nerve-wracking!).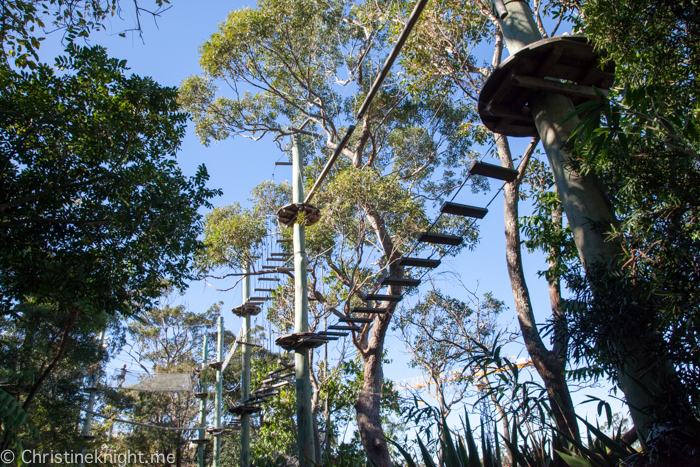 Depending on your group size, allow around 60 minutes to complete two courses. If there aren't any people ahead of you and your group is particularly agile, it can be completed in about 30 minutes.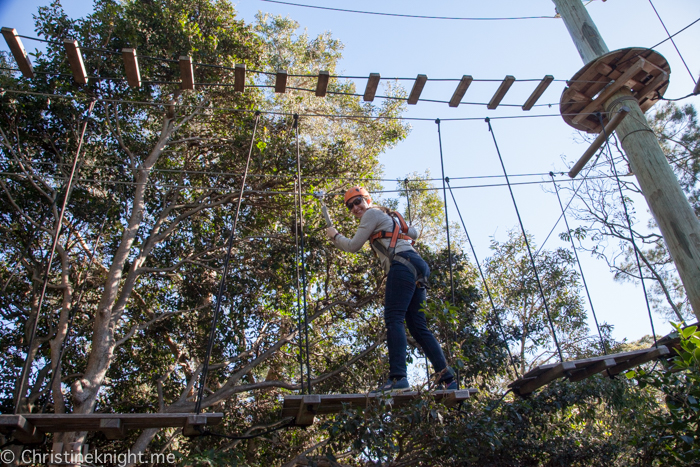 I did the two adult / juniors courses while Cheese was taking on the kids' courses and I found it an exhilarating challenge. Physically, muscles I hadn't used in years were required to come out of retirement to complete the various challenges, but the biggest challenge I found was mental. It's quite mentally challenging to get over a fear of falling, even though your rational brain is telling you that you're hooked up to a harness and completely safe!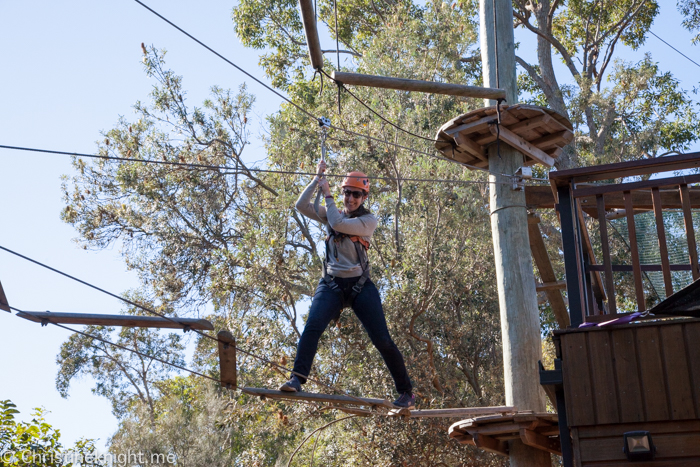 The courses were incredibly fun and I would absolutely return to do the other two courses. I enjoyed feeling challenged and pushed out of my comfort zone. I'm usually watching from the sidelines these days instead of participating in activities like this, so it was really fun and exciting to take on a physical and mental challenge for the first time in years!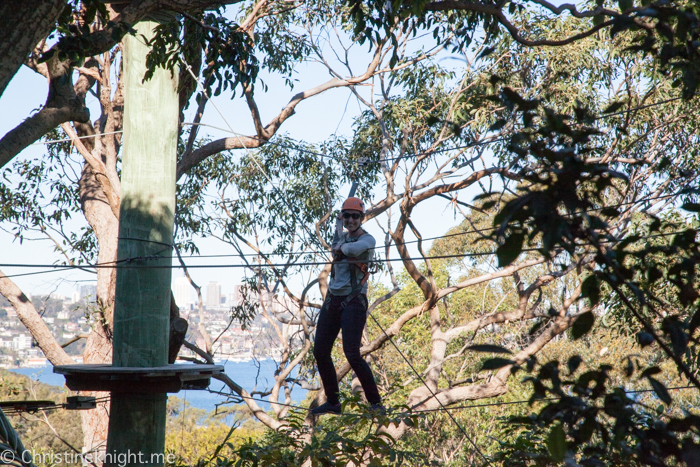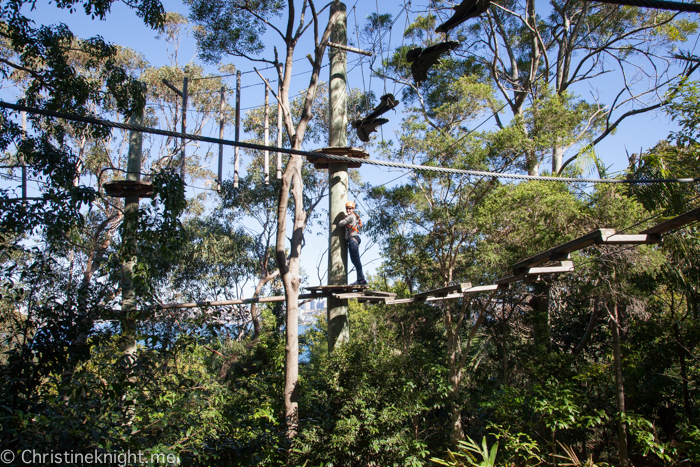 Information about safety
All safety equipment is supplied and participants must complete a safety briefing before beginning the course. Safety equipment includes: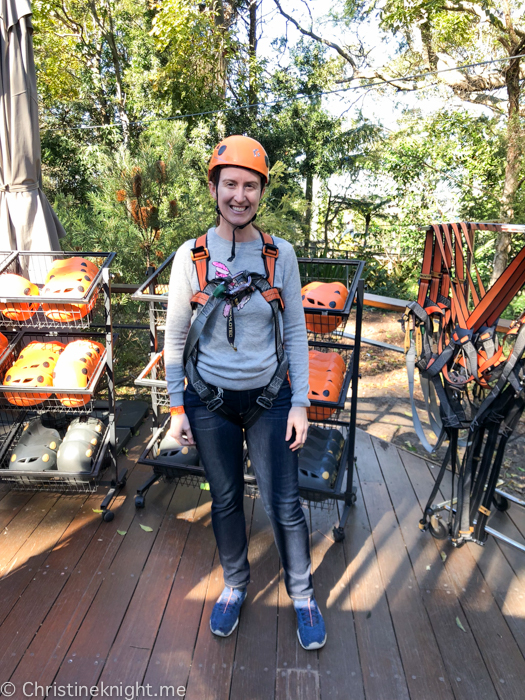 Harness
Continuous belay system
Pulley
Helmet
Once fitted with all necessary equipment participants will receive a comprehensive safety briefing from an instructor. Once you have demonstrated that you are safe to go, you will be allowed onto the courses.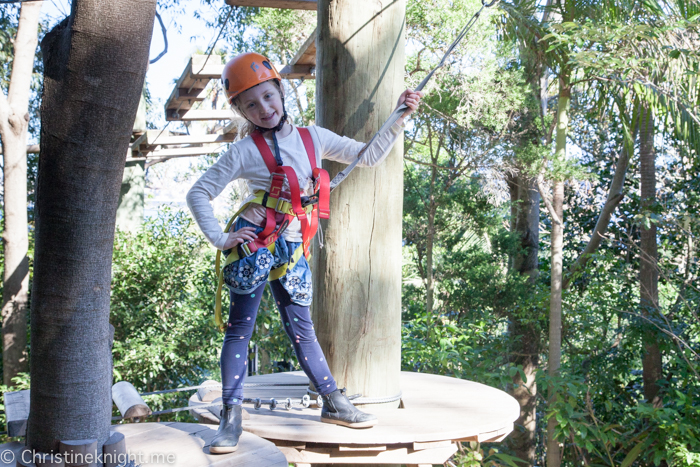 What to wear / bring
Fully enclosed shoes with rigid soles must be worn on the courses.
Hair should be pulled back.
Jewellery (including piercings) must be removed or taped over.
Glasses, including prescription glasses, may only be worn with a strap.
You must remove anything that could fall off or out of your pockets before accessing the Wild Ropes course. This includes: keys, coins, phones, cameras, bags, watches, loose jewellery. Free lockers are provided to participants.
Genuine Chest and Helmet Go-pro mounts are the only attachment allowed for actions cameras on the courses for safety reasons.
No exposed skin from the ankle down.
Your waist should be covered and any piercings should be taped over or taken out.
Plan to arrive at Wild Ropes at least 15 minutes prior to your session start time. If you are entering Taronga Zoo from the ferry allow an additional 20 minutes to ascend to the top entry where the entry to Wild Ropes is located. A trip on the Sky Safari is included in your Wild Ropes ticket. Note the Sky Safari operates from 9.30am and may not operate due to bad weather. Please note that Children 15 years or under must be accompanied by an adult on the Sky Safari Cable Car.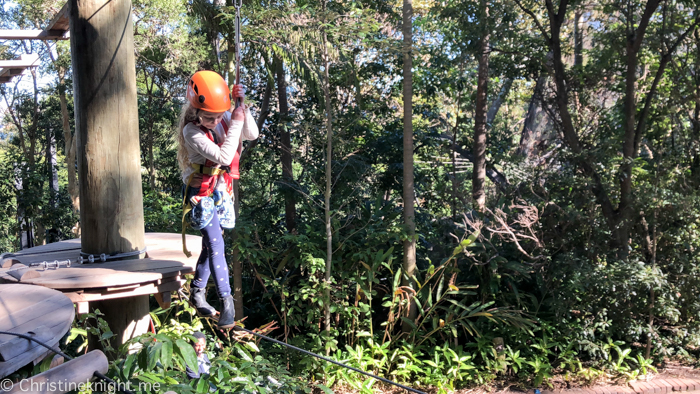 Opening Times
First session starts at 9.30am
Last session starts at 3.00pm (May – Aug) and 3.30pm (Sept – Apr)
Wild Ropes is open 7 days a week, 364 days a year (closed Christmas Day).
Wild Ropes is open during wet weather, but activities may be cancelled in cases of heavy winds or lightning. Please arrive 20 minutes earlier than your booked session time. Your Wild Ropes challenge can be completed on it's own or added to your same-day Zoo experience.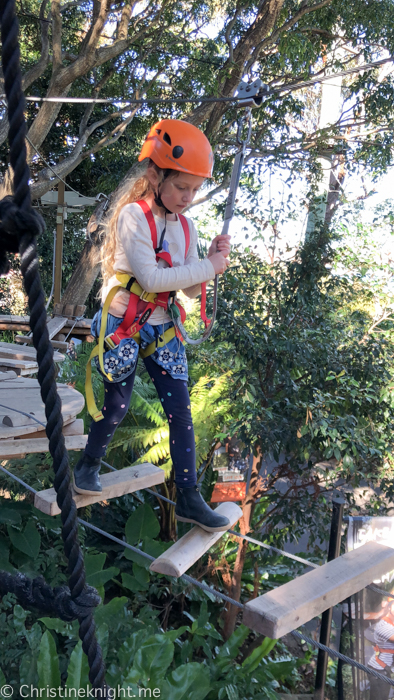 Prices
Head to the website for the latest prices and to book. I highly recommend booking online as it's cheaper, and you also don't have to worry about sessions selling out.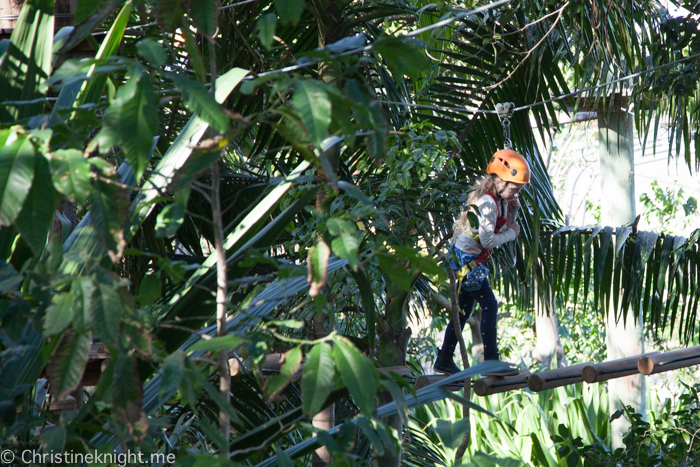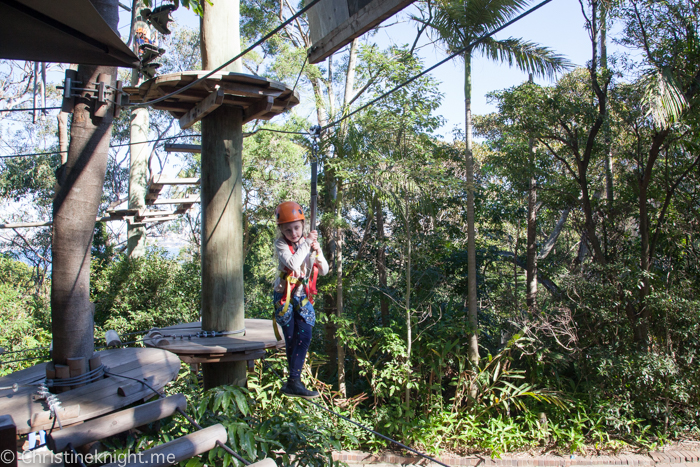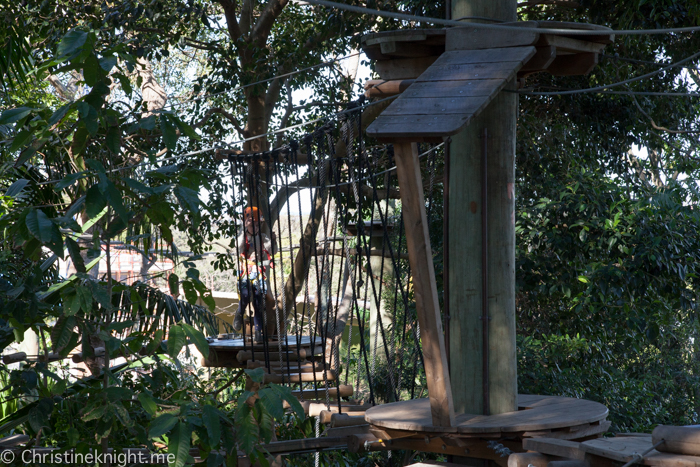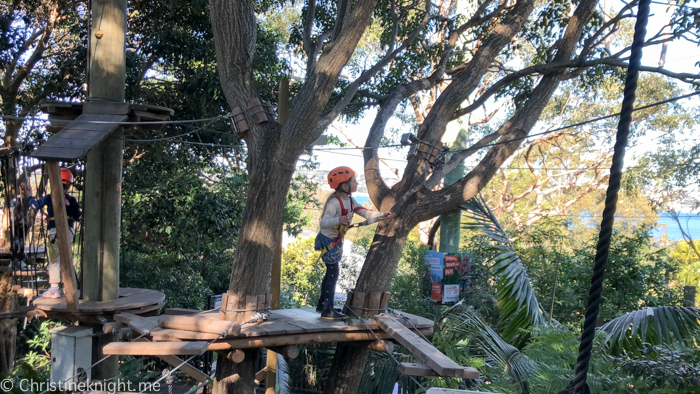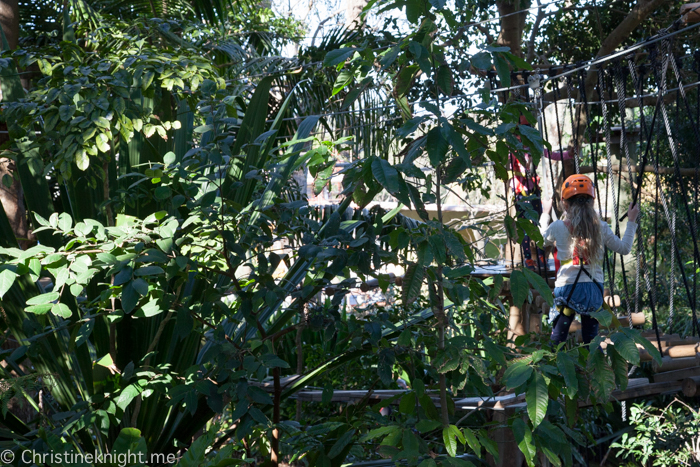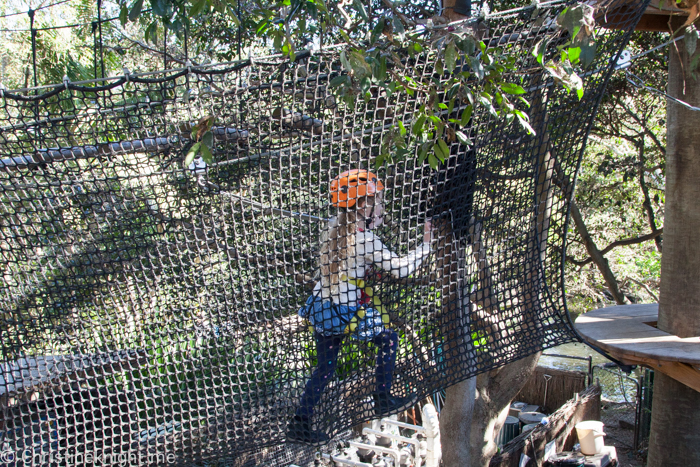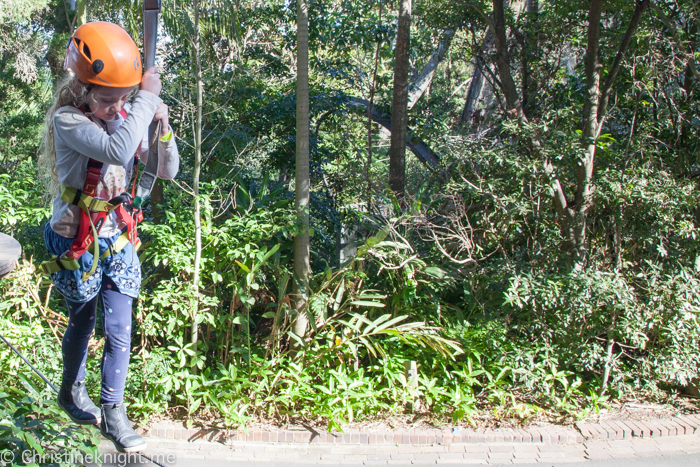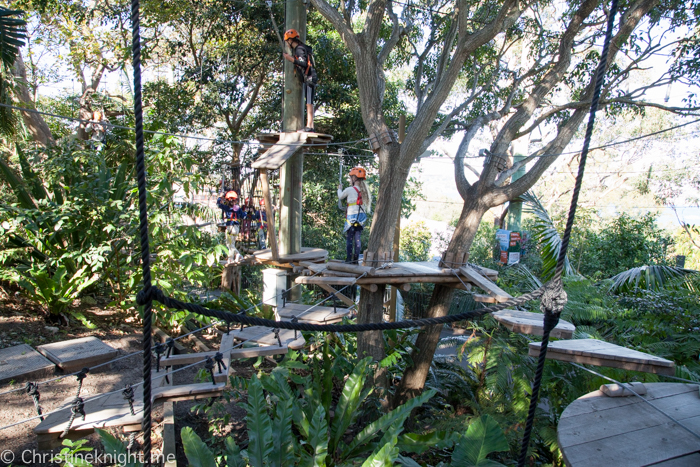 Get more info on Wild Ropes at Taronga Zoo online.
We were hosted for our visit to Wild Ropes. All opinions are my own.