Wahwah Lounge is one heck of a baby-friendly cafe. From the super cozy booths to the staff who treat your baby like a rock star, not to mention the yummy food, Wahwah Lounge in Waterloo is an easy, breezy place to brunch.
At Wahwah Lounge, the best place for containing a baby is in one of their cosy corner booths, which is where the friendly staff suggested we sit upon arrival. With Baby Lukas leaning over our booth and making friends with the people in the next one over (even the other patrons seem to love babies!), we ordered our food.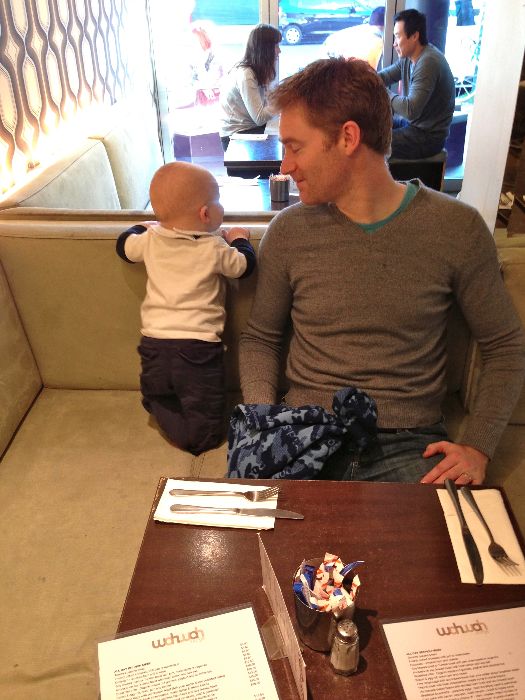 Wahwah Lounge has an awesome all-day brunch menu, and does staples like poached eggs, really well. This time around, I ordered their Free Range Eggs (poached) with Soy Linseed Toast ($10.50), and a cheeky side of bacon. Lorin ordered the French Toast with Maple Syrup, Strawberries and Crème Fraiche ($12.50), which I have to say, was also a very smart choice.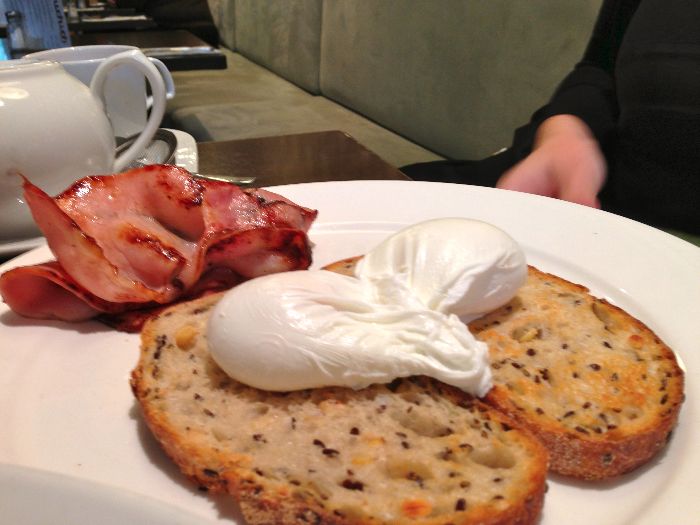 Stuck into our food, it wasn't until several mouthfuls later that we realised Baby Lukas was "drinking" (also know as "seriously leaking") milk from his sippy cup, and it was going all over the clean upholstered booth. Now, not only did the staff not fuss when they saw (after I frantically and apologetically asked for napkins), but they told us not to give it a second thought as these things happen, and that's why they have regular cleanings scheduled. Far more forgiving than they should have been, WalWah truly is a baby-friendly place.
Despite nearly destroying the joint, Baby Lukas got several high-fives from the staff on the way out.
Last bite: If you're looking for a no-fuss, no-stress outing with solid food and where Baby will be treated like royalty (even if they're a bit naughty), Wahwah Lounge in Waterloo should be your next brunch destination.
Highchairs: Yes.
Stroller storage: Not really. Small strollers are ok.
Easy access: Yes.
Change tables: No.
Kids' menu: No. But lots for kiddies to choose from.
Wahwah Lounge
1 Danks Street
Waterloo, NSW 2017
Phone: (02) 9699 3456
Prices: $$
Hours: Mon-Fri 7:30am-5pm, Sat 8am-4pm, Sun 8am-3pm
Get Directions