Do you love donuts? Then get thee to the brand new Grumpy Donut store in Camperdown, opening 9am Saturday September 24th.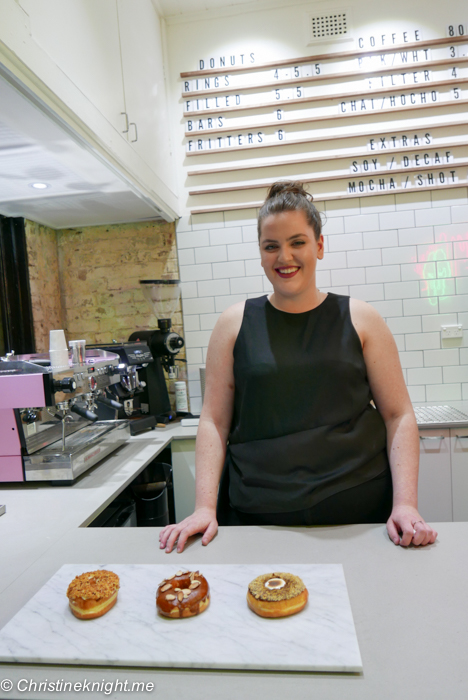 Grumpy's began when husband wife, Scott and Elise Honeybrook, decided to launch a business together to bring quality, hand made donuts to Australia. The result has been a smash hit, with Sydney-siders clamoring for their massive yeast-raised donuts with fancy toppings.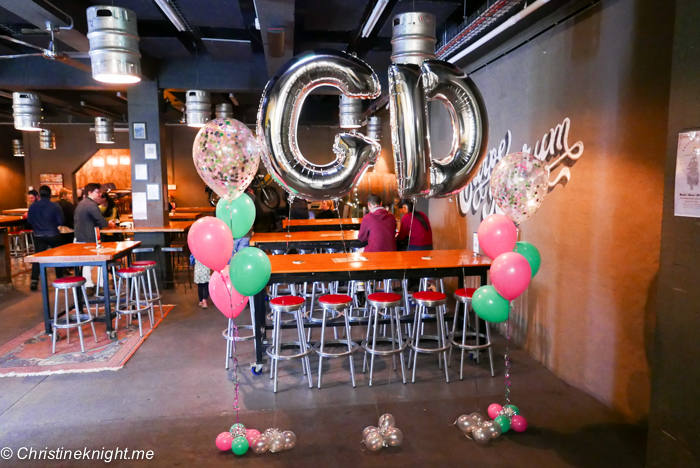 I was invited to the grand opening of the store to check out the new place and try the donuts. While the Buttered Toast and Smores are favourites with Grumpy's fans, I really loved the Pink Lemonade and whatever the pink one with sprinkles is called.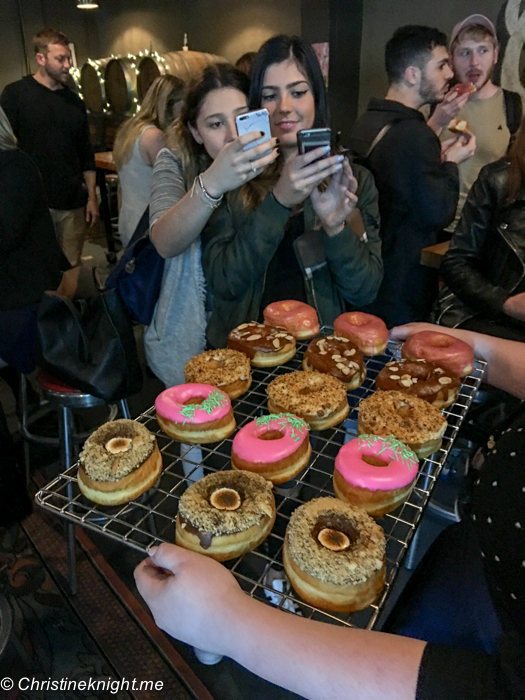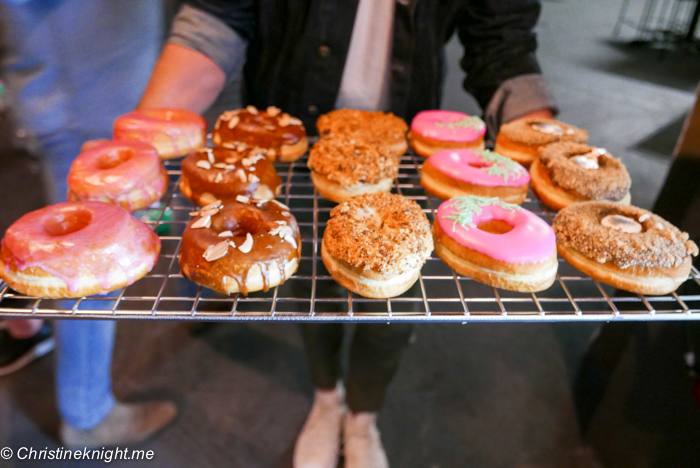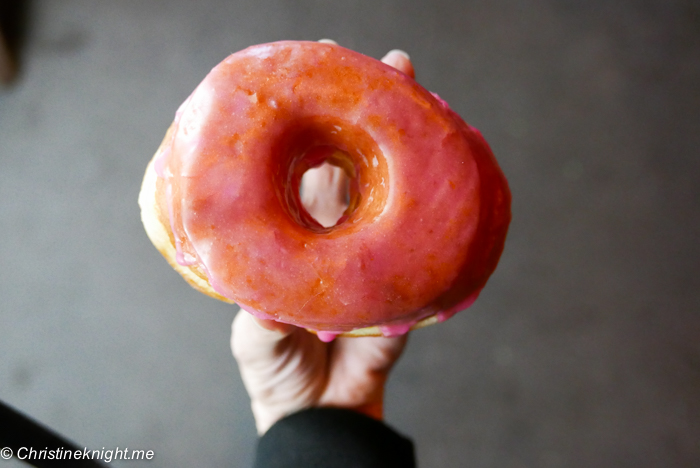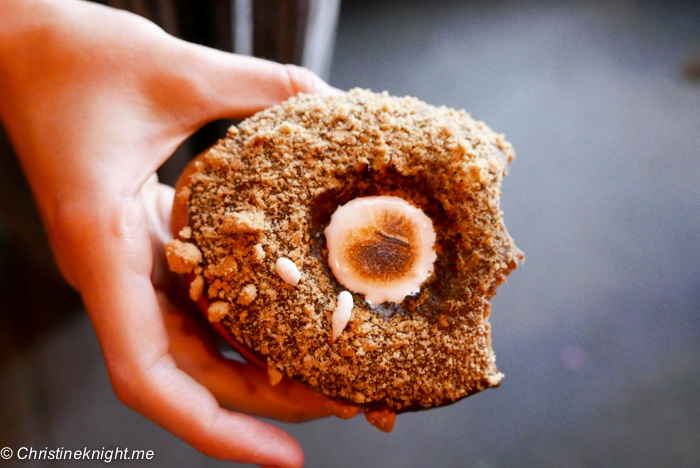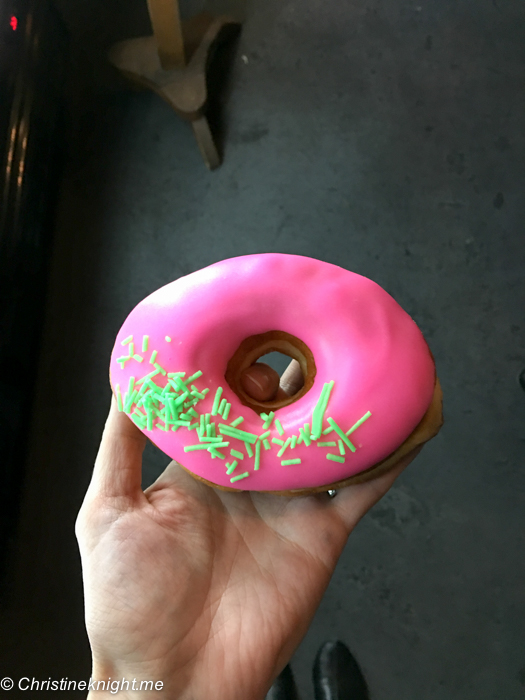 Light and fluffy with the perfect amount of sweet glaze, these donuts are just delicious.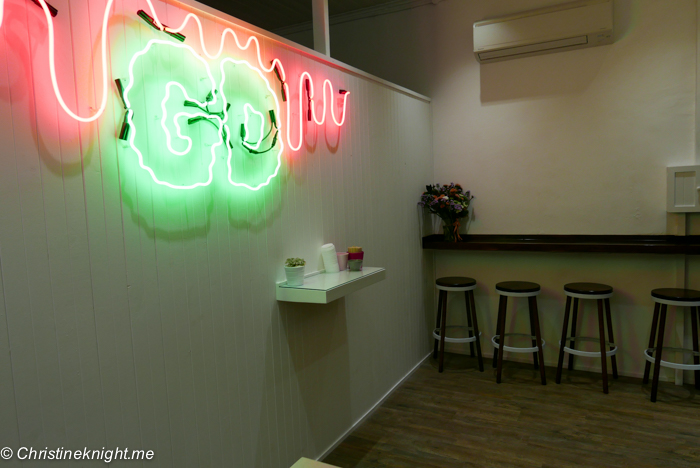 Please note that the store is quite small and has very little seating. Your best bet is to get the donuts to go and eat them nearby.
Grumpy Donuts
72 Pyrmont Bridge Rd, Camperdown
grumpydonuts.com
Get Directions