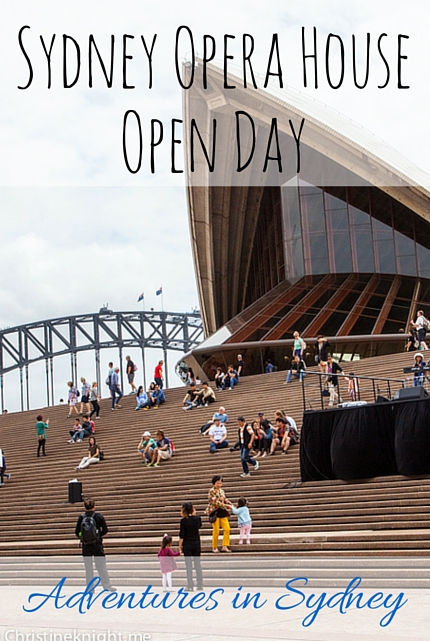 Today we head on down to the Sydney Opera House their once a year open day. Even though this is the tenth year in a row the landmark has thrown its doors open to the public, this is the first year I've actually heard of the event.
For one day a year, the Opera House lets the public inside for free, to see areas of the house typically off limits to your regular Joe.
I had intended to get up early and get down before the crowds, but, like all good plans, ours went pear shaped, and we arrived at midday, along with about a hundred other locals and tourists.
After a very long wait, we finally were able to set off on the self-guided tour through the concert hall and other areas like backstage rehearsal spaces.
The Sydney Opera House is one of those Aussie things I take for granted as I see it all the time. Days like today remind me how special it is.