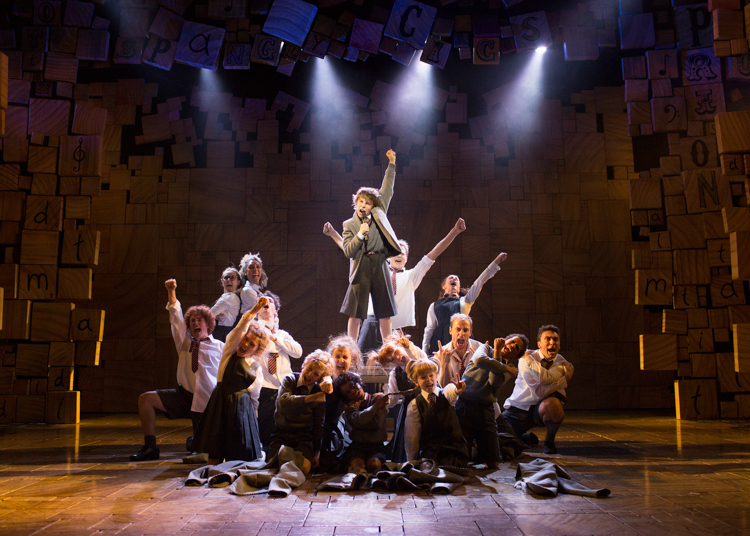 Growing up, Matilda, by Roald Dahl was one of my favourite books. I adored the clever girl who stood up to bullies and loved to read. I never in a million years thought I would see the story come to life before my eyes the way it does in Matilda the musical, the award winning show that has just opened in Sydney.
Matilda the musical masterpiece was created by the Royal Shakespeare Company, with original songs by Aussie Tim Minchin. It opened this week at the Lyric Theatre and I was privileged to see their third performance – notable as, for the children in the cast who performed for us, it was their very first performance. The lead role of Matilda was performed by Georgia Taplin (one of four girls who share the role), making her musical debut in our performance. I'm sure the kids were brimming with nerves, but I'd never have guessed it. The kids were truly the stars of the show and shone as seasoned performers.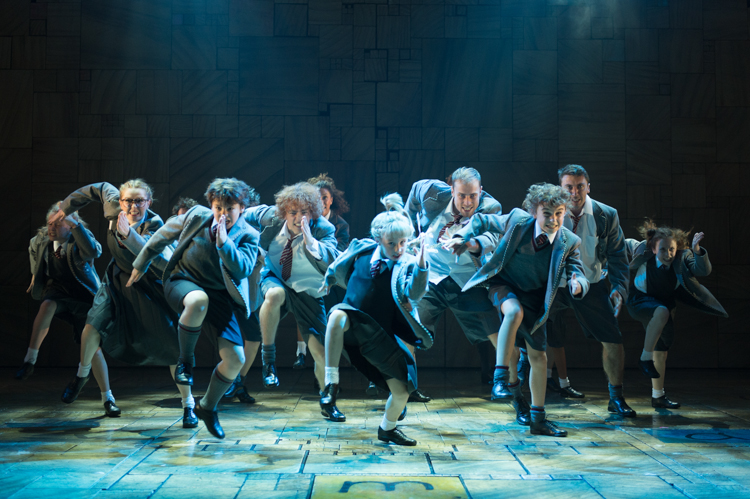 If you're not familiar with the story of Matilda, it's about a little girl who is born to parents who don't want her. The underlying heart of the story is Matilda's desire to have parents who love her. She is blessed with super intelligence (reading Tolstoy, in Russian, at age 5), which brings her to the attention of another soul who wants to be loved – her kindergarten teacher, Miss Honey. They bond together as kindred spirits despite the best efforts of the school's insane headmistress, Miss Trunchbull, to make their lives miserable.
In the book, Miss Trunchbull is a menacing figure whom, as a child, I found frightening. In the musical, Miss Trunchbull is played with a comic edge that lets the show keep its light hearted feel rather than becoming a dark and despairing tale of misfortunate characters a la Les Miserables. Roald Dahl reveled in the absurd, and the musical is true to his magical story about the power of imagination and the anarchy of childhood.
The question parents are asking themselves is, "Should I take my child?". While Matilda is a musical featuring children, it's not a childish production. In the US theatre goers were required to be aged 6 and over for this show, which I absolutely agree with. The show features adult themes, complex storytelling devices such the show-within-a-show and a lot of fast dialogue, as well as the type of language that you don't really want your kid to to be repeating out of context.
For a child old enough to understand Roald Dahl's book, I would recommend this show as a must-see. I would also recommend this show to adults without kids, as I found it to be a fantastically entertaining experience. From the creative and inventive sets to the talented cast and energetic songs, this is a show that appeals to the child within us all.
Matilda is currently playing at the Lyric Theatre at Star City, Sydney. Buy tickets online.
A big thank you to Matilda's major partner Qantas, who flew the cast and crew to Sydney and provided me with tickets for reviewing purposes.