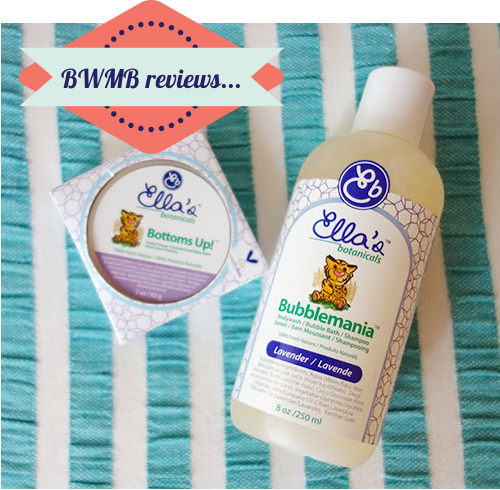 Ella's Botanicals is one of the brands stocked by BetterBeauty.sg, an online store based in Singapore that is all about natural, safe skincare for you and baby.
A Canadian-born brand, Ella's Botanicals prides itself on making products that are 100% from nature. There are no 'bad bits' in their ingredients. This makes ideal baby/kid skincare, and I've been using two of their products for almost two months now.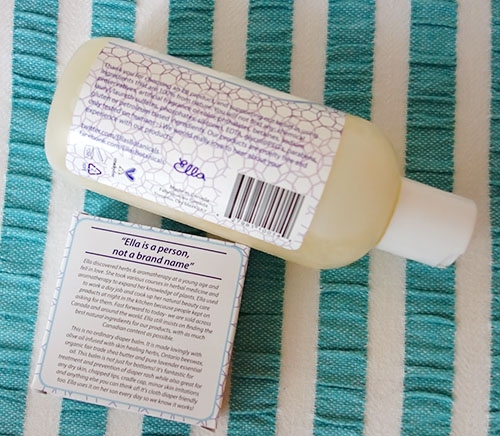 Ella's Botanicals bubblemania – I was particularly keen on the the Bubblemania, as it's a 3-in-1 Body Wash / Bubble Bath / Shampoo. I usually bring along a body wash as well as a shampoo when I travel, which is both bulky and risky (in case one leaks). I really liked the idea of having a combined product, and bonus points for being bubbly!
My biggest concern was that, being a 3-in-1 and being bubbly, it would dry out my kids' skin or be too strong. However, I found the formulation very gentle on their skin (it didn't feel 'stripped' or dry afterwards) and I particularly liked how it's a super gentle, soap-free formula – 100% natural, biodegradable with olive oil, aloe and lightly scented with lavender essential oil.
I've actually used up our whole bottle now, because Hunter insisted on using it every evening (yes, it does generate lots of BUBBLES!).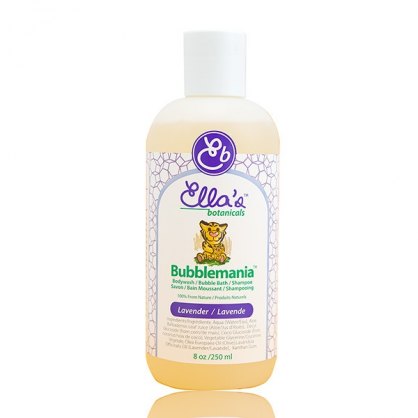 Ella's Botanicals bottoms up! diaper balm – The solid formula and tin packaging means this is very portable, you can even pop it into your diaper bag for you (works super well as a lipbalm and cuticle/hand balm!) and your baby.
Made with with olive oil infused with skin healing herbs, Ontario beeswax, organic fair trade shea butter and pure lavender essential oil, a swipe of this balm melts quickly on your fingers and thus spread easily on Carter's bum. It smells good, too 🙂 I use it in his crotch folds (he is… ahem… slightly on the tubby side), to prevent chafing rash. I've also used it at night when his bum looks a little reddish, and its gone by morning.
The balm is multi-purpose and very gentle – it can be used on your baby's dry skin, chapped lips, cradle cap, minor skin irritations, etc. [Psssstttttt: I've been using it when the kids take a tumble and get scrapes on their knees. You know when the scabs start to peel off a bit? They can get caught on stuff and yank right off – OUCH!! So I use a spot of this balm on the scab, and it softens it enough to prevent that].
What I like most about it? The balm is cloth diaper friendly!!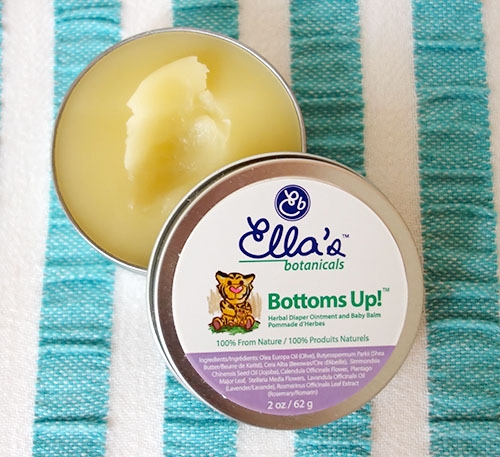 I think Ella's Botanicals is particularly effective for kids with more sensitive skins, and for parents that aren't fans of heavily-scented products. It's not easily available in shops around Singapore, but you can buy it online at BetterBeauty.sg (they stock a bunch of other international brands too, for mummy as well as baby!)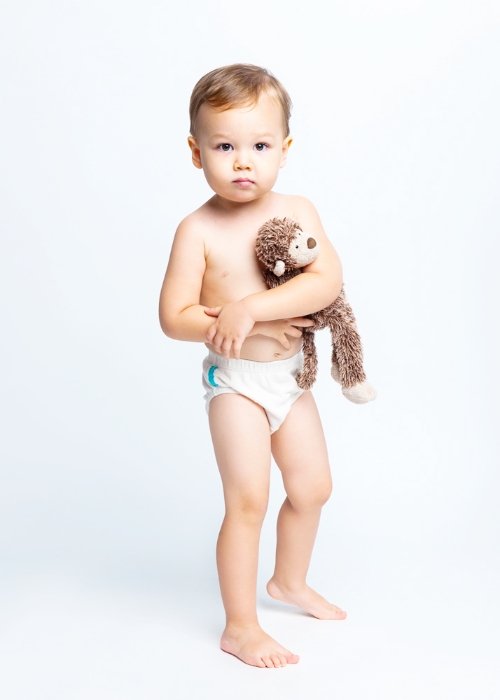 (my 2 year old, looking all ready for bed)