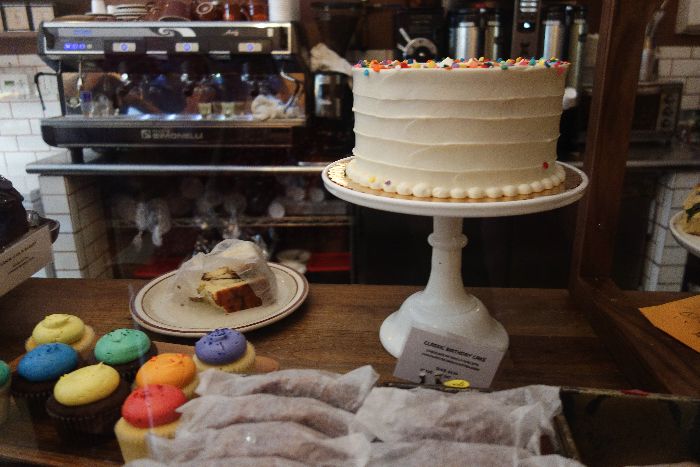 Baked is a Red Hook bakery created by entrepreneurs, Matt Lewis and Renato Poliafito, with their dream to "Open a great American bakery that is not a cupcake shop". Baked was born in January 2005 in the neighborly neighborhood of Red Hook, Brooklyn. It is now so well-known that people from all over Brooklyn and even Manhattan trek out to Red Hook (hey, there's not much transport, it's totally a trek!) just to try their treats.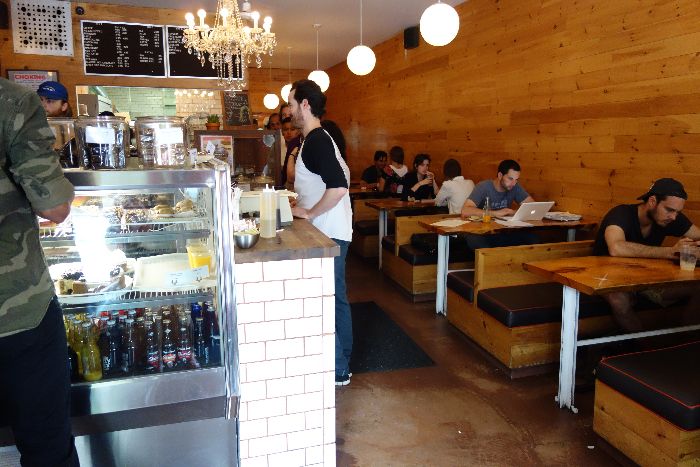 The cafe is cute and cosy—with a long line snaking around the register of fellow cake-lovers. The booth cross-benches are filled with people on laptops and friends catching up over snacks.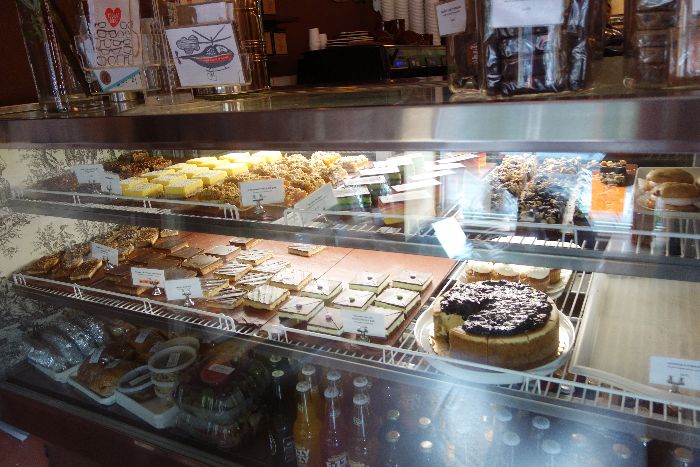 With such a huge selection of treats, it's difficult to know what to try. They're well-known for their giant marshmallows, and, even though they didn't want to be a cupcakery, their cupcakes are known to be pretty good too.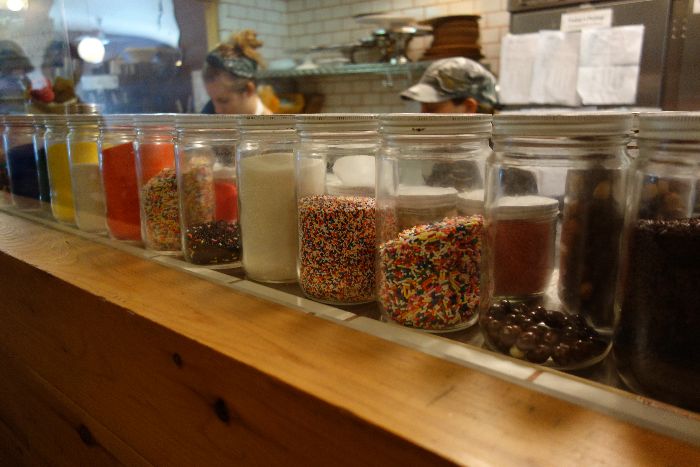 We sat in a booth at the back where we could park the stroller behind us. The kitchen is next to the tables, with an open glass window to check out the baking in progress. Older kids will enjoy seeing their favourite treats being made before their eyes. Cheese just wanted to smash the glass jars.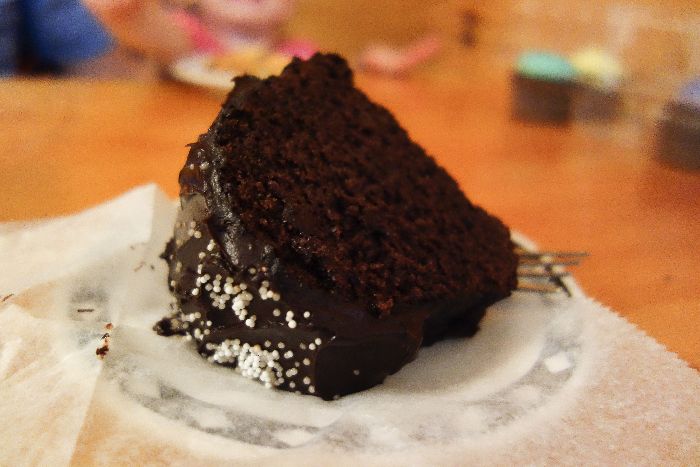 I chose the intriguingly named "Coca-Cola Bunt Cake". Disappointingly, it only had the slightest hint of Coca-Cola flavour in the icing—otherwise it was just another delicious chocolate cake.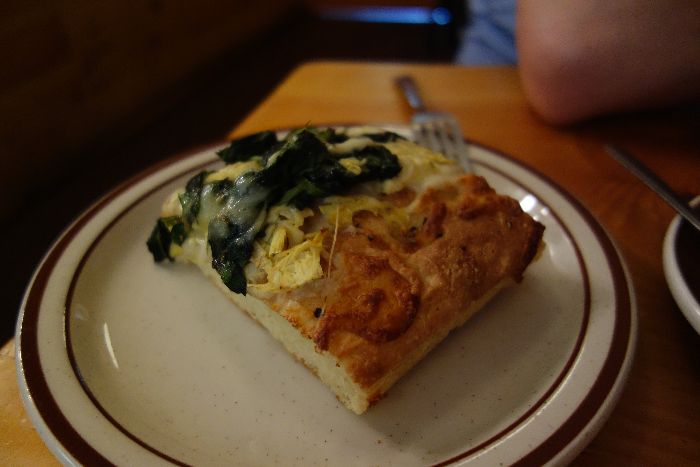 Alec tried the Focaccia with Spinach, Tomato and Cheese as he's not a big cake-lover (I know, right? How are we even married?!). He said it was delicious and would order it again.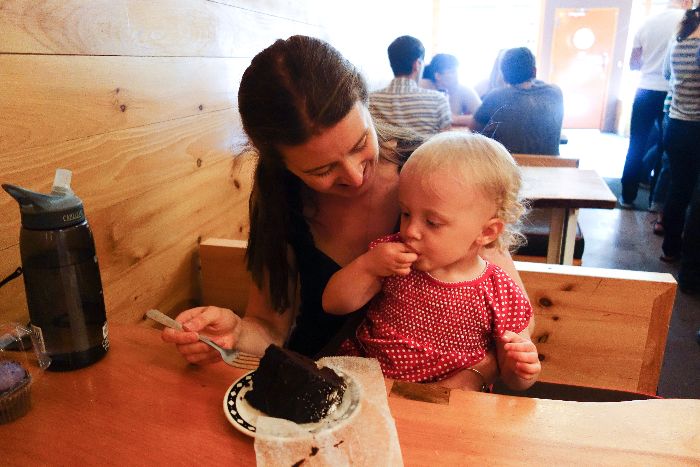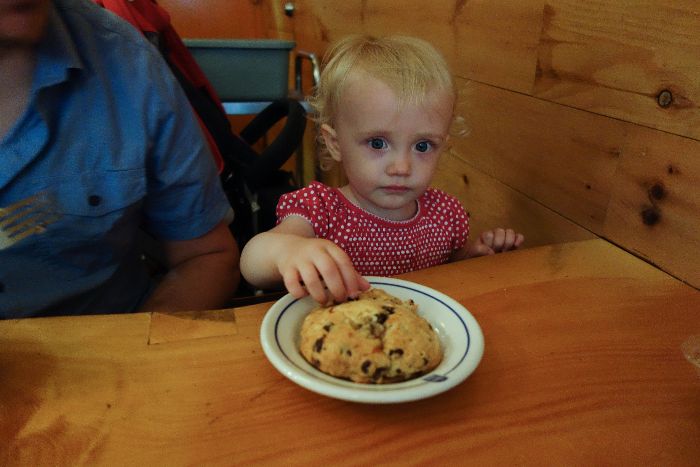 We ordered Cheese a Scone of the Day in chocolate and banana. It was a good scone, but sadly Cheese just wanted the cake, of course.
Last bite: Join the rest of New York and take a day trip to Red Hook for delicious baked goods from Baked. Allow time for wandering around the quaint houses and parks in the area—and perhaps get the ferry home!
Highchairs: No.
Stroller storage: Minimal.
Easy access: No. There are a few steps to get in.
Change tables: No.
Kids' menu: No.
Baked
359 Van Brunt St
Brooklyn, NY
Phone: (718) 222 0345
Prices: $$
Hours: Mon-Fri 7am-7pm Sat-Sun 8am-7pm