For a coffee-picky Australian (like, say, my husband), finding a great latte is like discovering a sparkly unicorn living in your neighbourhood. Our favourite cafe to stop by every Sat (and Sun!) morning for coffee is Cafe Pedlar, an artisanal coffee shop in Cobble Hill, Brooklyn. Their coffee beans are roasted by Stumptown Coffee Roasters in Red Hook, Brooklyn, and their baristas are all well-trained in the delicate art of making lattes and more. In addition to freshly baked pastries, they also serve some light lunch items such as sandwiches and cut fruit.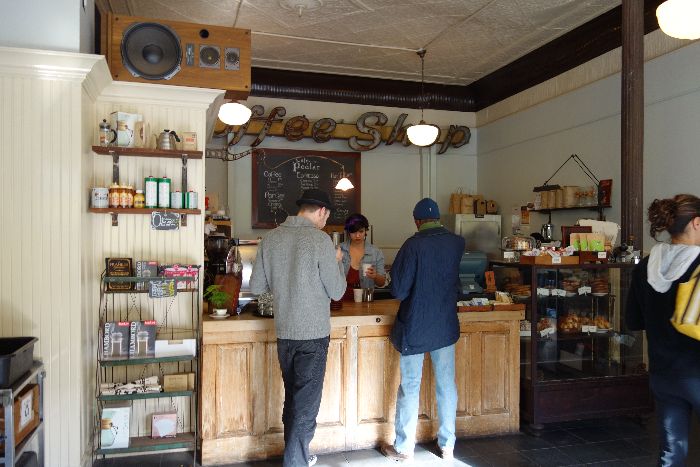 As well as making killer coffees, Cafe Pedlar is nice and roomy, with some tables and chairs if you want to sit down. Bonus – they have enough room for you to park your stroller at the tables. Take your coffee and enjoy it on one of the benches outside the cafe, or grab a pastry (on good days they have little pretzel bread rolls) and a window seat for a sweet morning ritual.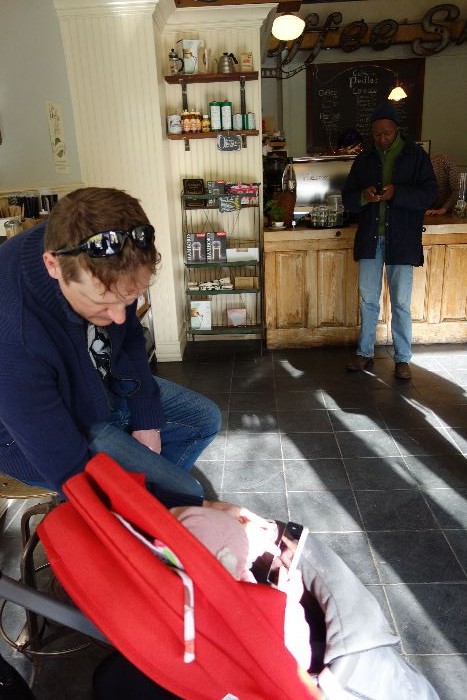 Highchairs: No.
Stroller storage: Yes. There's lot of room for strollers of all sizes.
Easy access: Yes.
Change tables: No.
Kids' menu: No.
Cafe Pedlar
210 Court St
Brooklyn, NY
Phone: (718) 855 7129
Hours: Mon-Sun 7am-7pm