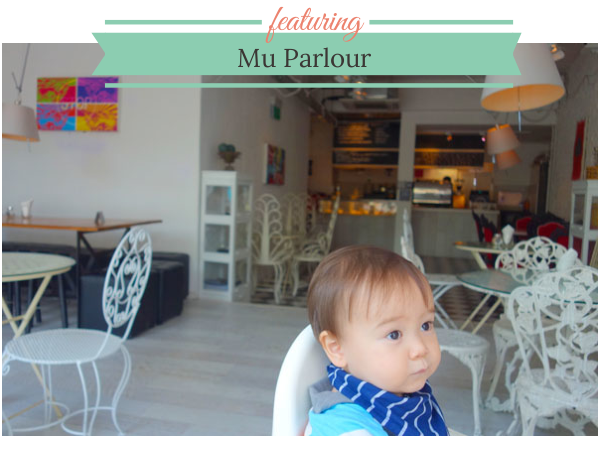 Tucked away on the second level among the Holland Village shops, Mu Parlour is accessible via a narrow and nondescript staircase. It's a blink-and-you'll-miss-it kind of entrance, so you really need to be on the lookout to realise there's a cafe upstairs.
For this reason, Mu Parlour is generally pretty quiet, with customers that are either regulars or via word-of-mouth. It's an excellent choice if you're after a relaxed and quiet brunch, and also kid-friendly because the area is very self-contained and the large window offers kids a bit of a birds-eye view of the people below, which keeps them quiet for awhile 😉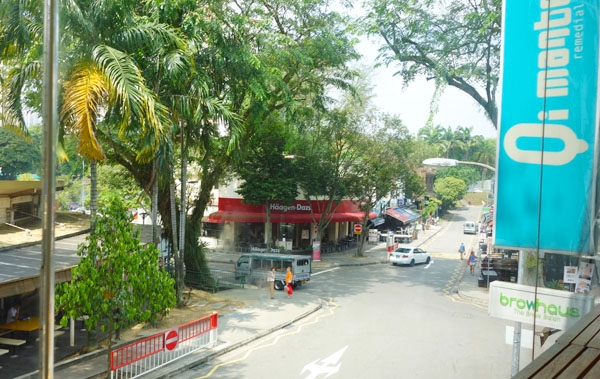 I loved their Strawberry milkshake ($7.80). It was creamy and cold, and just the refreshment we needed on a warm day. Bonus points for the cool glass mason mugs they use!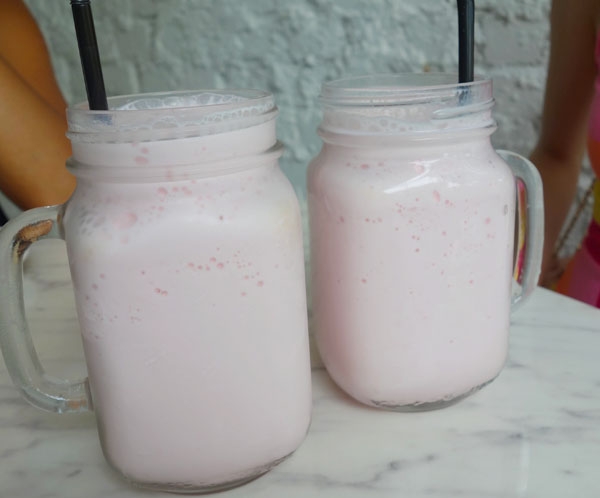 The No. 11 Beef, avocado, bacon, MU secret sauce ($15) was quite the stunner. The black bun (squid ink?) was soft, and the beef patty was perfectly juicy and the richness of the beef really came through. I loved the generous helping of cheese and 'secret sauce' and thought the burger was very well executed. I'd get this one again for sure.
Special mention to their fries too – I love how they serve shoestring fries, my favourite! They add a generous scattering of fried garlic and herbs on top of the fries, which elevates them to yummilicious levels.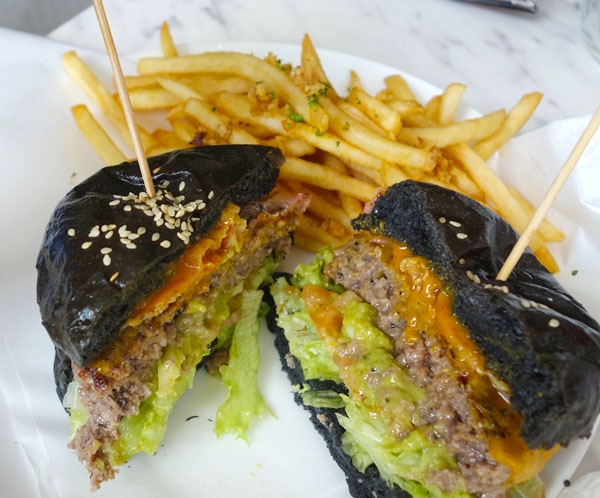 Last Bite: Mu Parlour offers a quiet and relaxed reprieve from the busyness of Holland Village. Their milkshakes and No. 11 burger comes highly recommended!

Highchairs: Yes
Easy access: No (stairs up to second floor)
Change tables: No
Kids' menu: No
Mu Parlour
16A Lorong Mambong
Singapore 277677
Phone: 6466 9336
Prices: $$
Hours: Mon – Thu: 11:00 am – 11:00 pm, Fri: 11:00 am – 1:00 am, Sat: 9:00 am – 1:00 am, Sun: 9:00 am – 8:00 pm