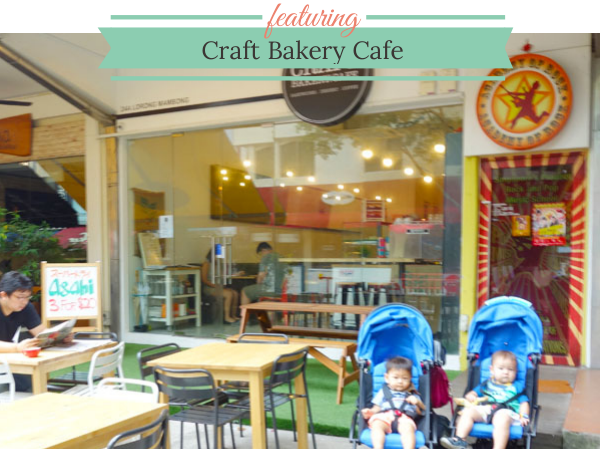 My girl friend and I did a quick pop into Craft Bakery Cafe one morning, as they are one of the (very few) cafes that are open on a Monday. What is it with so many cafes being closed on Mondays? Not good for us mummies who brunch…. grrrrr!
So top marks to Craft Bakery Cafe for being open on a Monday! But the downside to dropping in early in the morning when there are very few diners around? A heavy shortage of staff. Or maybe their (one) chef in the kitchen is just incredibly, incredibly s-l-o-w. We waited 45 minutes (!!!!) for two sandwiches to be made, and the scrambled eggs I'd ordered for Carter also took 45 minutes, so he was a total nervous wreck by then from hunger and tiredness. Sigh.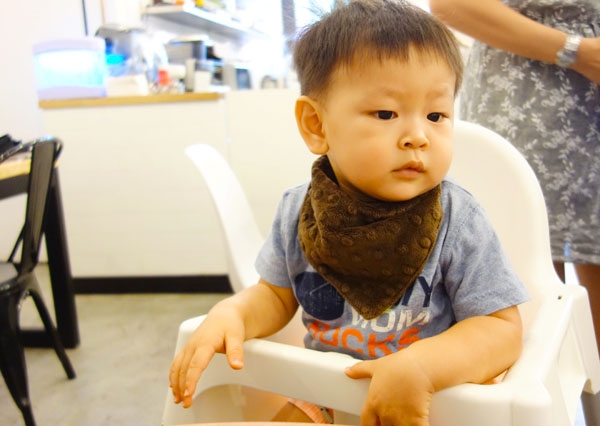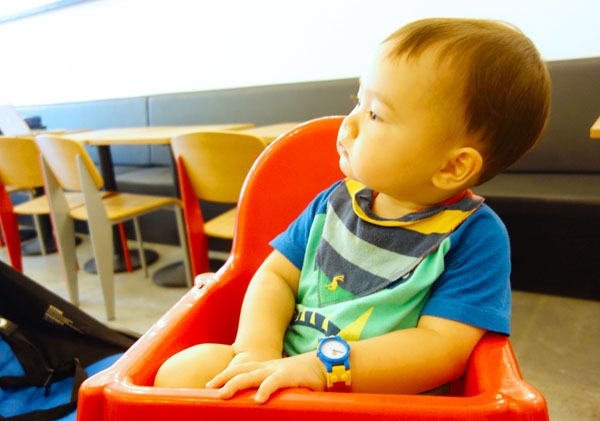 You can choose between a medium or large beverage, so I went for the Large latte ($6.50) as I needed a pick-me-up at 9:30AM in the morning. It was a lovely brew and well made, but was completely stone-cold by the time my food arrived (I drink my coffee with or after my meal), so it didn't taste as good.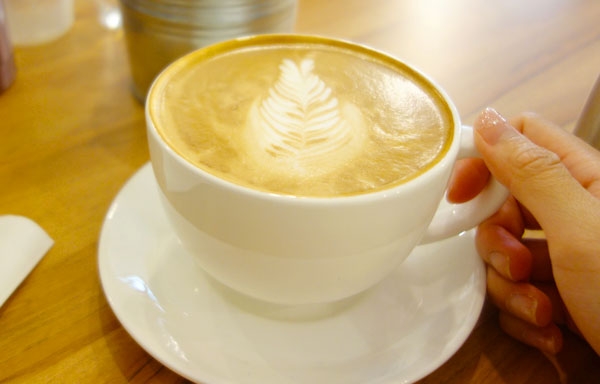 Since the scrambled eggs (a side dish order) arrived 45 minutes after ordering, Carter was a bit of a mess by then. He was starving and polished the whole dish off by himself, in maybe 5 minutes flat.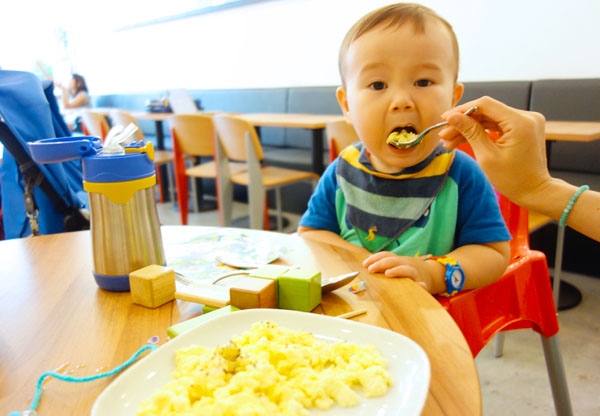 I was very interested in the sandwich my girl friend ordered, dubbed The Craft ($11.50) – maple candied bacon and apple slaw on waffle grids. It sounded so interesting and is their signature sandwich, so I was eager to see it. It did look odd! But, my girl friend claimed the sweet-and-salty combination worked, and at least it's unusual and not the same-old-same-old food every other cafe has.
The waffles are not fresh made-to-order though, which is a shame. This means they are slightly on the dry side, though the apple slaw sauce does help to make up for it.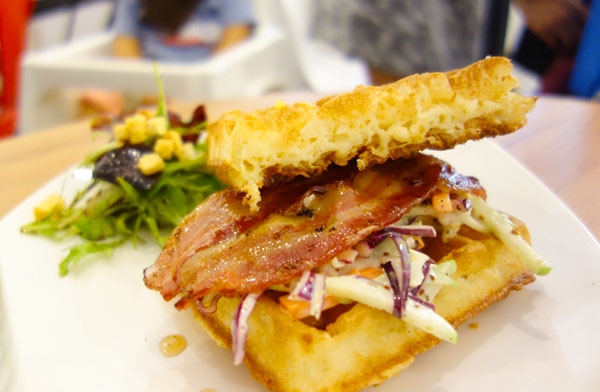 I thoroughly enjoyed my Crispy prawns with herb mayo ($13.90). It is kind of like a po'boy. The bun was fluffy and large, studded with lots of superbly crisp prawns and fresh lettuce. It hit the spot and was sufficient to fill me up for brunch. I would have loved for this to be served with fries as well, though.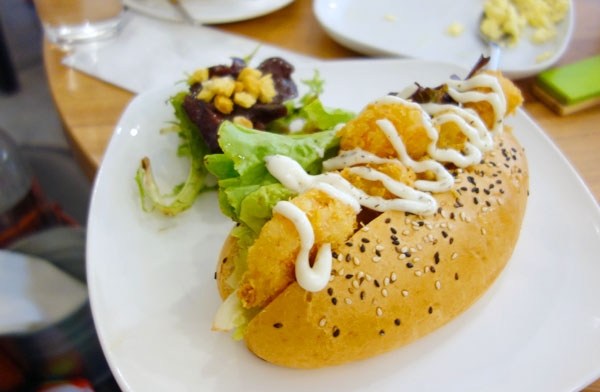 The glass display cabinet was looking a little bare, but I assume that's because we were there early in the morning. Suspiciously, it had some cakes that had just a few slices remaining… which led me to wonder if they were leftovers from the day before (since we were there so early that morning). For that reason, I didn't order any cakes for dessert, as I was worried the cakes would be dry from being stored overnight.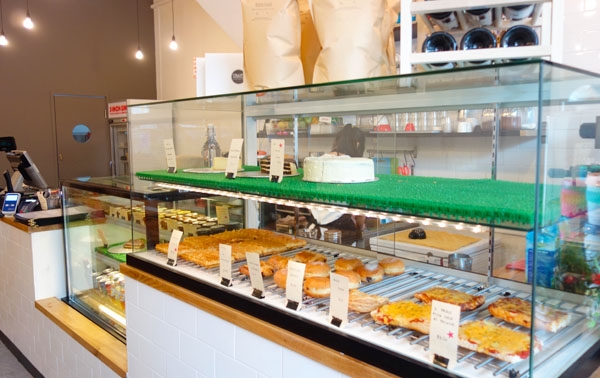 Last Bite: Craft Bakery Cafe is open on Mondays, which is a real plus. The Crispy prawns sandwich was a hit, and they serve a very decent cuppa. Just brace yourselves for a very long wait for your food if you're there in the morning!

Highchairs: Yes
Easy access: Yes
Change tables: No
Kids' menu: No
Craft Bakery Cafe
Holland Village
24A Lorong Mambong
Singapore 277183
Phone: 6467 7710
Prices: $$
Hours: Mon – Sun: 9:00 am – 11:00 pm