Where to find the Best Easter High Tea in Sydney
Dive into delicate savouries and sweets at a beautifully-themed Easter high tea in Sydney.
Shangri-La Sydney Alice in Wonderland High Tea Buffet
All the little (and big!) Kings and Queens of Hearts will weave through a labyrinth of delicious desserts such as white rabbit clock macarons, playing card cookies and Alice's favourite scones.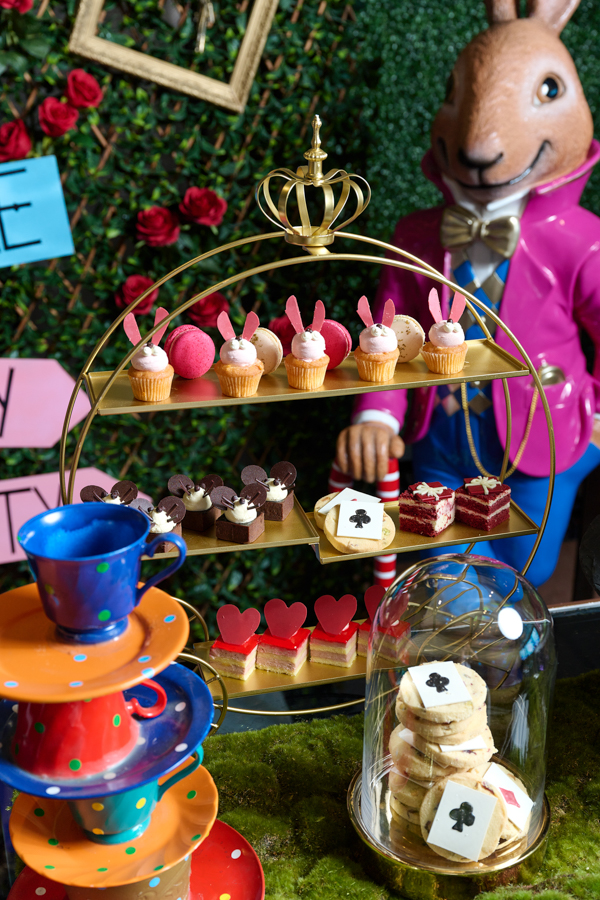 Of course, the Mad Hatter has ensured there will be plenty of 'Drink Me' potion, with an array of tea, juices, hot chocolate and coffee. Plus, scrumptious gourmet bites such as Humpty Dumpty sandwiches to appease even the Cheshire Cat's appetite.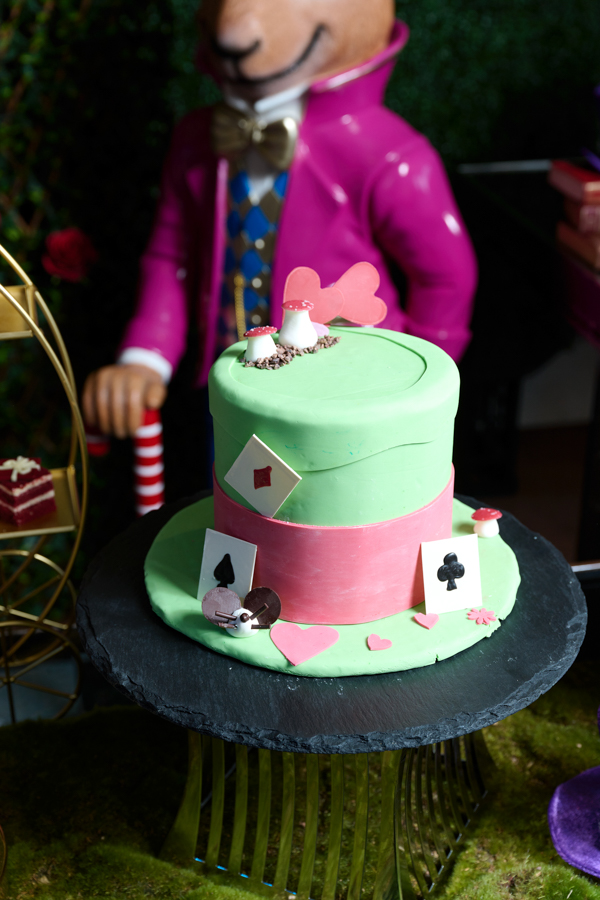 You don't want to be late for this very important date! Alice in Wonderland High Tea Buffet will take place in the Grand Ballroom, Shangri-La Sydney from 14 April – 16 April and 21 April – 23 April inclusive from 10 AM – 12 PM and 1 PM – 3 PM.
Tickets must be purchased in advance via the link HERE at AUD 59 per child and AUD 79 per adult (age 12 and above). For additional information, call 9250 6000 or e-mail dine.slsn@shangri-la.com.
Langham, Sydney Easter Afternoon Tea
Dessert Queen  Anna Polyviou works her magic with an extra special Easter afternoon tea 🐰🐣 from 1st – 10th April only.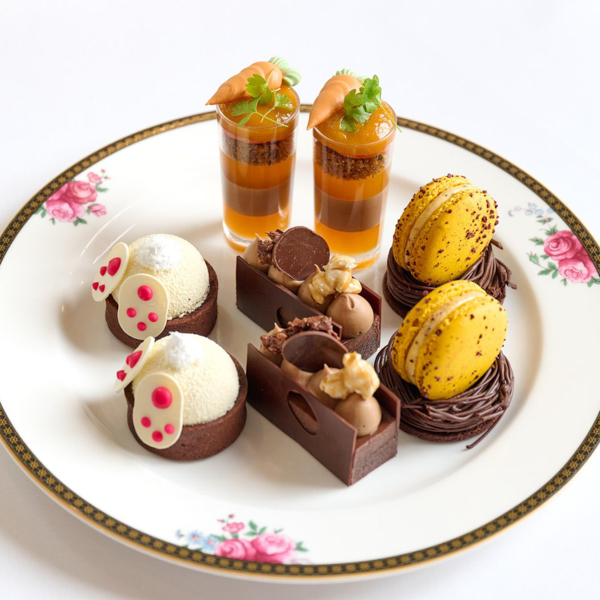 Feast on delicate treats including;
🎂Hide N Seek (Vanilla Mascarpone Crème, Raspberry Rice Bubbles, Berried Compot
🐰Triple Choc Brownie (Triple Choc Brownie, Pop-Corn Crunch, Chocolate Chantilly Crème)
🥕Carrot Garden (Roasted Milk Chocolate, Apricot Gel, Carrot & Apple Cake)
Plus hot cross bun scones and more…
Book in advance and get more details HERE.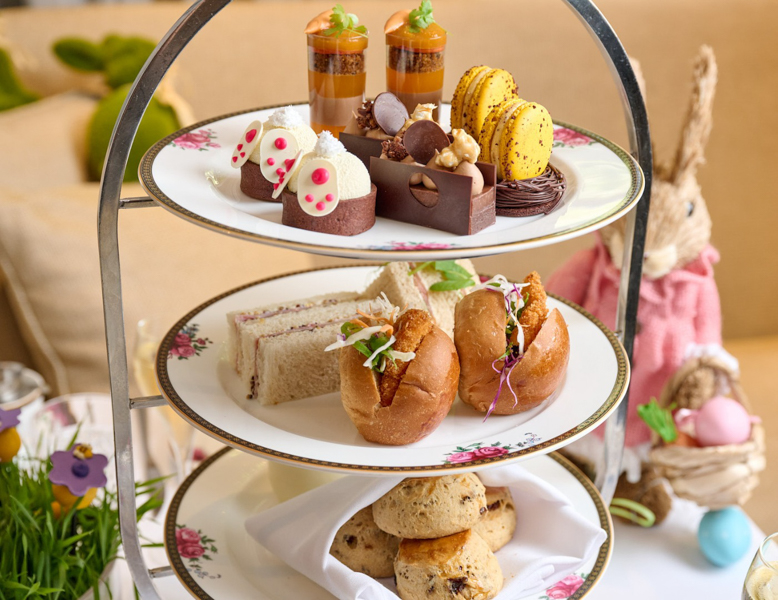 Crown Plaza Hawksbury Lindt Easter High Tea 
Our Lindt Hight Tea is back! Featuring our very own Berry Lindt Chocolate Mousse
and White Lindt Chocolate Red Velvet Sphere
, we've partnered with Lindt Chocolatiers to bring you an unforgettable high tea experience this Easter!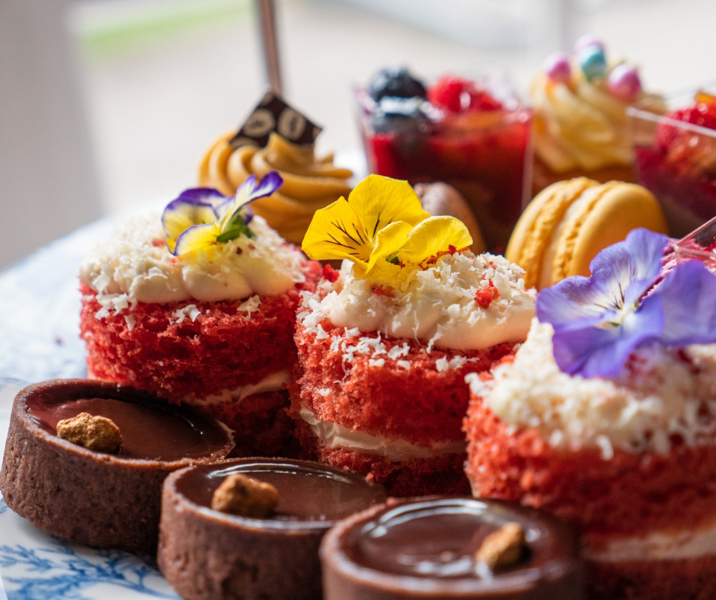 What's Included:
Complimentary glass of sparkling on arrival
Specially made Lindt chocolate dessert plate
Assortment of soft handmade finger sandwiches
Fresh scones with jam and cream
Selection of hot canapes
Delicious range of boutique tea's and coffee
Plus all your Lindt chocolate favourites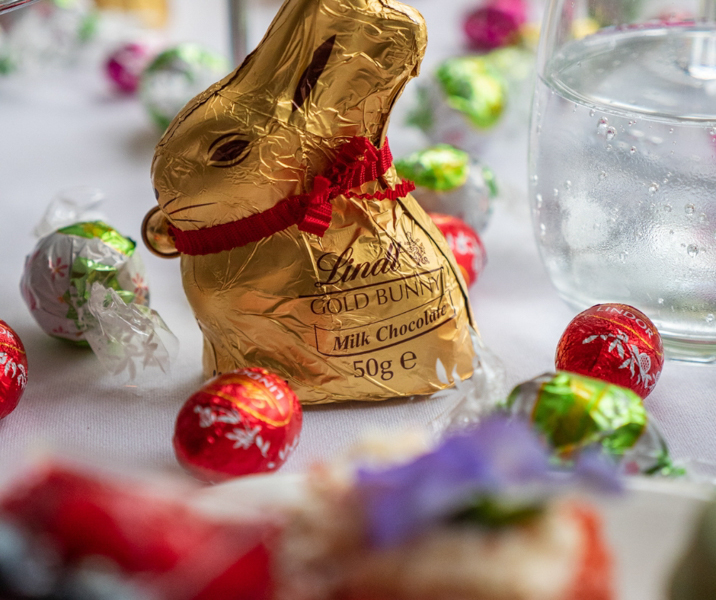 Available: Wednesday to Sunday during Easter School Holidays, starting Saturday 8th April
Time: 12pm – 2pm
Price: $65 adults $35 under 12's
Floris Tea
𝗚𝗘𝗧 𝗥𝗘𝗔𝗗𝗬 𝗙𝗢𝗥 𝗔𝗡 𝗘𝗫𝗖𝗜𝗧𝗜𝗡𝗚 𝗘𝗔𝗦𝗧𝗘𝗥 𝗔𝗗𝗩𝗘𝗡𝗧𝗨𝗥𝗘 𝗔𝗧 𝗙𝗟𝗢𝗥𝗜𝗦𝗧𝗘𝗔!
JOIN US for a delightful Easter Eggs Hunt High Tea (extended throughout the school holidays), where kids can let their inner bunnies hop around in our newly added play area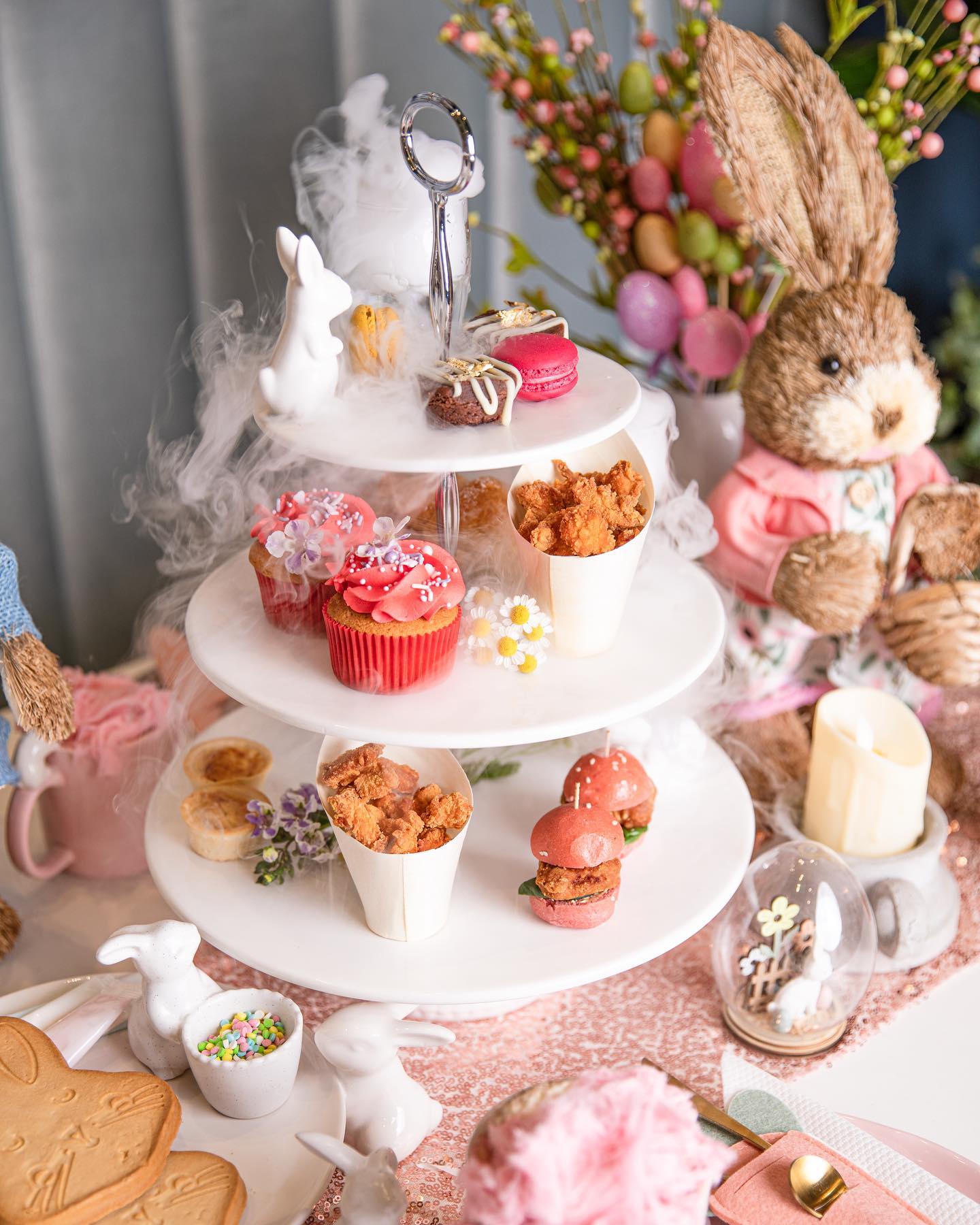 𝗘𝗮𝘀𝘁𝗲𝗿 𝗘𝗴𝗴𝘀 𝗛𝘂𝗻𝘁 𝗛𝗶𝗴𝗵 𝗧𝗲𝗮
Dates: Saturday, 1 April 2023 – Sunday, 23 April 23
Time: 10am – 4pm
Location: FlorisTea, St Clair
Length: 90 mins (each booking)
It's going to be an egg-stra special celebration filled with fun, laughter, and sweet memories!
𝗔𝗗𝗨𝗟𝗧𝗦 𝗠𝗘𝗡𝗨:
Homemade Scone with Jam & Cream
Mini French Croissant
Smoked Salmon Sandwich
Chicken Sandwich
Egg Tart
A select of our fresh cakes and sweets
𝗗𝗿𝗶𝗻𝗸𝘀:Choice of Tea, Coffee, or Hot Chocolate
𝗞𝗜𝗗𝗦 𝗠𝗘𝗡𝗨:
Homemade Scone with Jam & Cream
Chicken Nugget Burger
A selection of our fresh cakes and sweets
Chicken Popcorn
Choice of Hot Chocolate, or Juice
𝗗𝗿𝗶𝗻𝗸𝘀: Hot Chocolate, or Juice
𝗔𝗰𝘁𝗶𝘃𝗶𝘁𝗶𝗲𝘀:
Kid Easter Cookie Decor
Kid Creative Corner Colouring
Easter Eggs Hunt
𝗣𝗿𝗶𝗰𝗲:
Kids $29.99
Adult $39.99
Additional: $5 for Bonnet Hat Decor, and $20 for Easter ShowBag
𝗟𝗨𝗖𝗞𝗬 𝗗𝗥𝗔𝗪: One Winner of the Large Cubby House (decor your own)
Book your magical experience Today, for a cracking good time!
𝗙𝗢𝗥 𝗕𝗢𝗢𝗞𝗜𝗡𝗚, 𝗽𝗹𝗲𝗮𝘀𝗲 𝗖𝗔𝗟𝗟 𝟵𝟲𝟳𝟬 𝟯𝟭𝟭𝟬.
Two Deers Cafe
EASTER HIGHTEA FOR 2 ($90)
Tea or Coffee for 2
Petit Four
Macarons
Chocolate Bunny & Egg
Mango Vanilla Egg
Seafood Basket
Seasonal Fruit
Club Sandwiches
EASTER HIGHTEA FOR 4 ($180)
Tea or Coffee for 4
Petit Four x2
Macarons x2
Chocolate Bunny & Eggs
Mango Vanilla Egg x2
Seafood Basket
Seasonal Fruit
Smoked Salmon Bites
Grilled Garlic Balmain Bugs
Prawn Avocado Salad
Club Sandwiches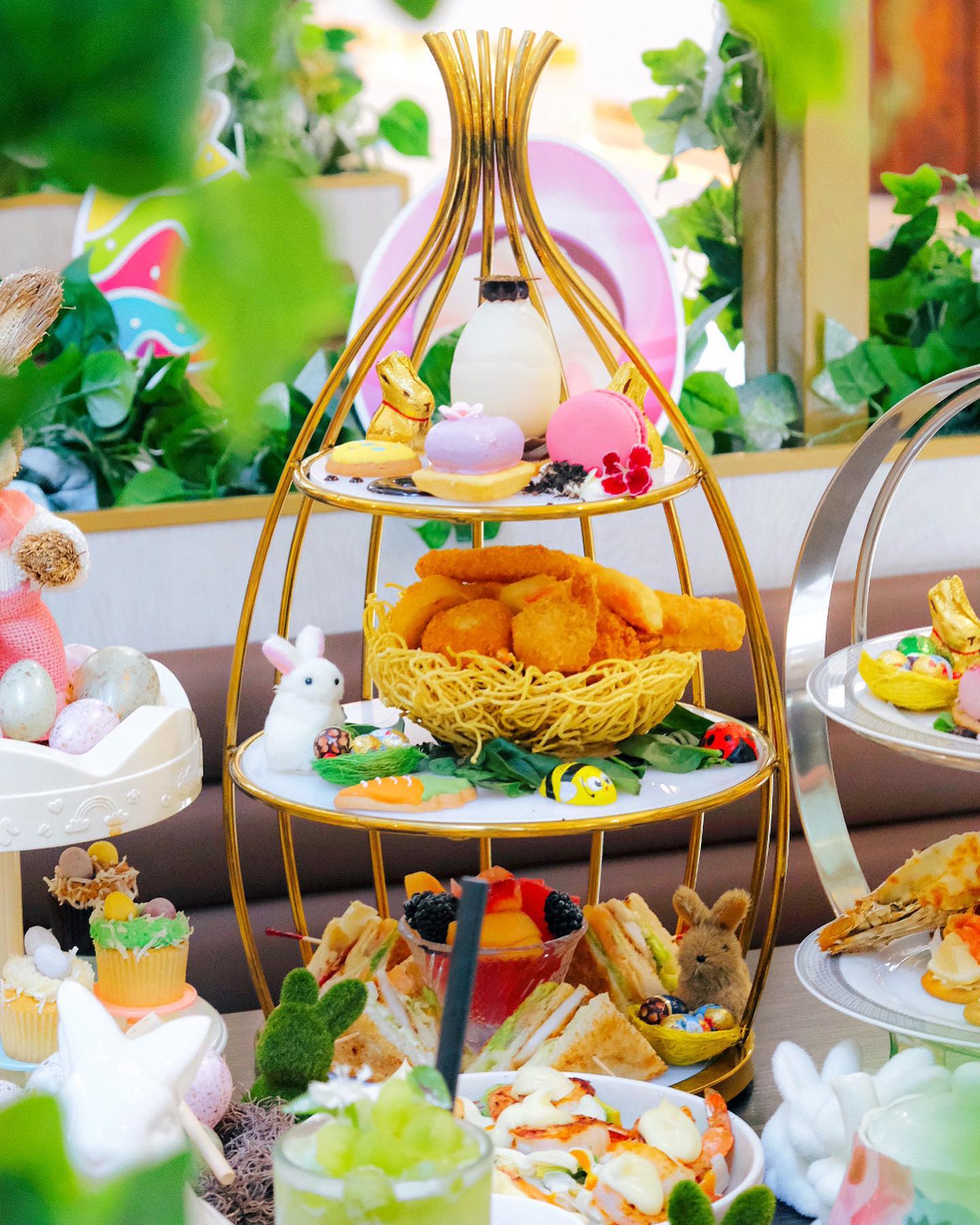 Kiosk 32-37 Level 2 Westfield Shopping (Infront of David Jones)
Sunday – Friday | 8:30am – 5pm
Saturday | 8:30am – 5:30pm
QTea Sydney
Sink into sugar-coated abandon at Easter QTea. Enter our sweet sanctuary where the master of ganache, patissier Adriano Zumbo has entered his Easter era with edible sensations exclusive to QTea.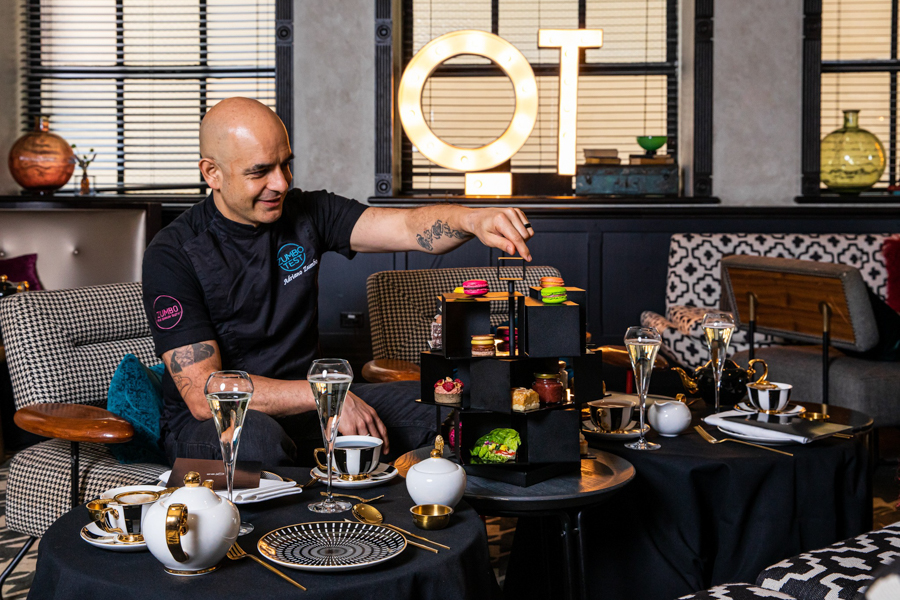 Let the Luv Sum Bunny cake hop onto your plate with its caramelised white chocolate, pecan, raspberry and orange decadence. Making her golden entrance is the Miss Chicky cake, bursting with bright flavours of lemon yuzu, white chocolate and mango, before devouring the main event, the Great Egg Hunt tart, filled with hazelnut praline, salted caramel and chocolate.
Get the full menu here.
Booking period: Now – 8 Apr 2023
Easter QTea
$99pp
$110pp with glass of Mumm Sparkling
$50per child (aged 6 – 12)
$8 Parisian style hot-chocolate served with cream
Book online.