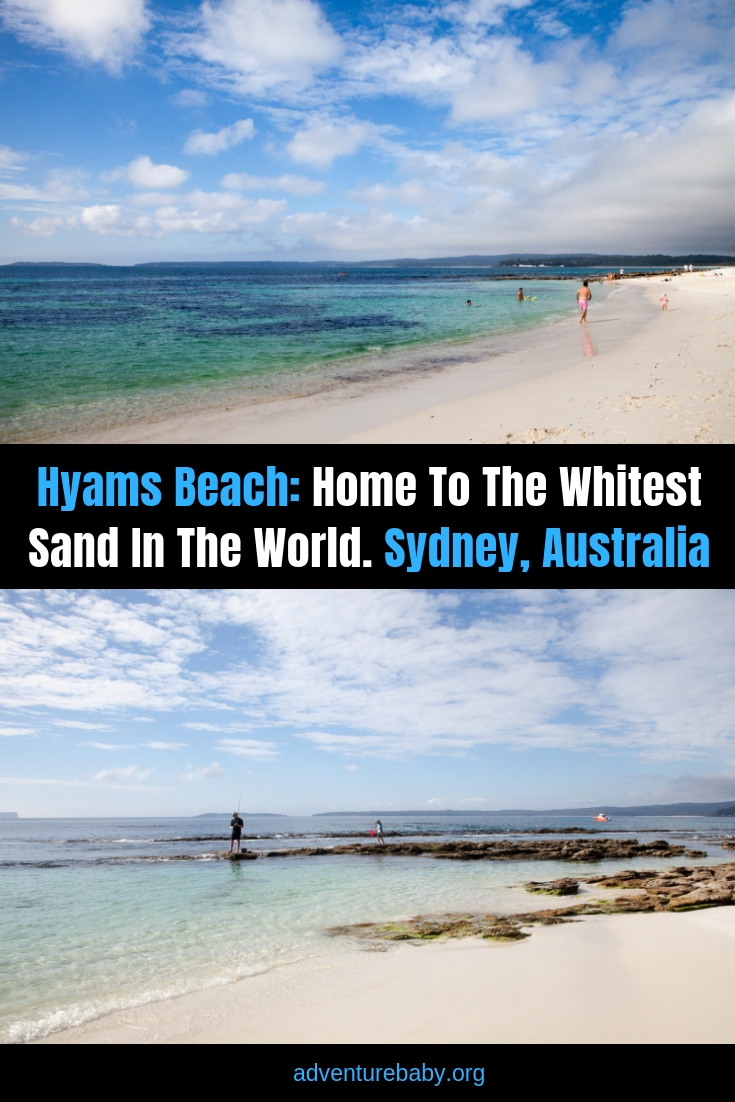 On the NSW South Coast, around 3 hours south of Sydney, you'll find the whitest sand in the world at Hyams Beach. Located in the Jervis Bay Marine Park of the Shoalhaven region, Hyams Beach is one of 16 stunning white sand beaches in the area, however has shot to fame in recent years after it was awarded the Guinness World Record for the whitest sand.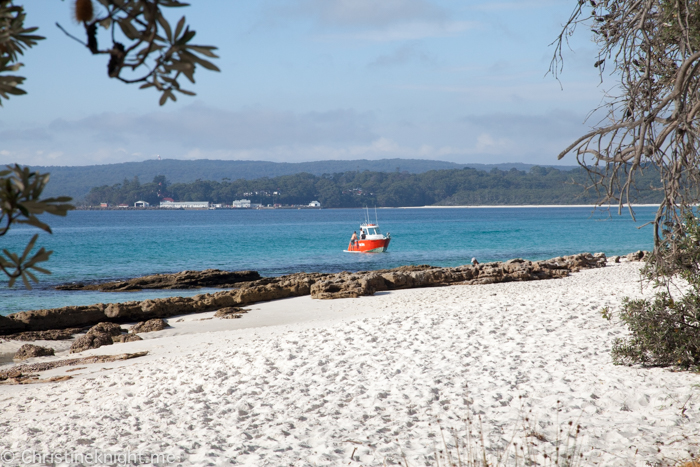 Hyams Beach is a quiet residential beach with fine white sand and clear, gentle water. It's the perfect family beach.
While most beach seekers choose to just lie on the sand or paddle in the water, Hyams Beach is also good for snorkelling, paddleboarding and fishing.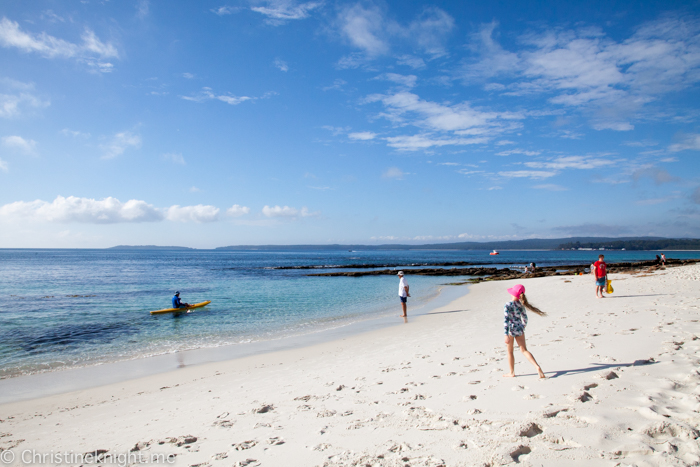 On the southern shores of the splendid Jervis Bay Marine Park, Hyams Beach is a charming seaside village in the Shoalhaven region with an eponymous stretch of fine white sand. Gentle waves from the bay lap onto the beach, a beautiful area for rolling out your towel and relaxing on the soft sand.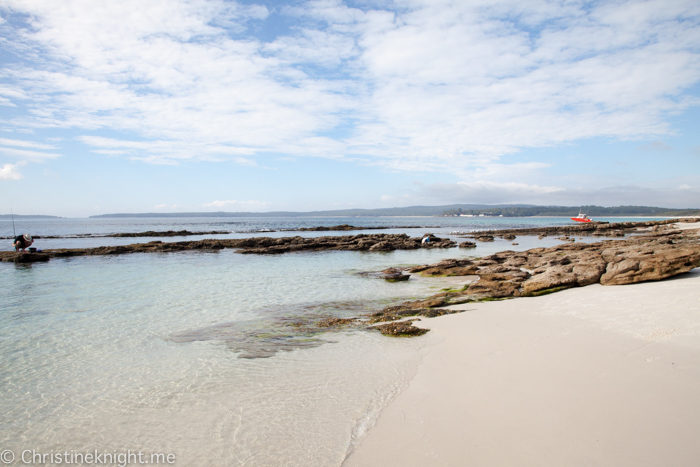 We love the north end of Hyams Beach which is a smaller little bay area that is very well protected from the ocean, and has rock pools at its south end.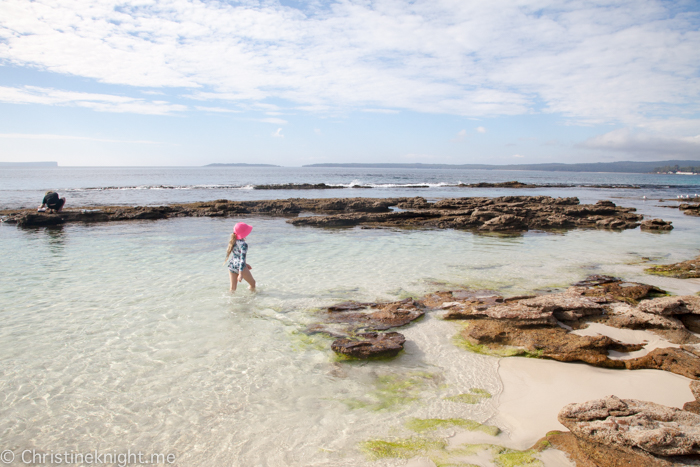 Hyams Beach is also the last stop on the White Sands Walk includes Hyams Beach, which starts at Nelsons Beach in nearby Vincentia and takes you through Blenheim Beach, Greenfield Beach and Chinamans Beach before ending at Hyams Beach. The walk takes around 90 minutes one way.
To the south of Hyams Beach is the stunning Booderee National Park. You can read more about the Booderee National Park as well as other things to do in Jervis Bay here.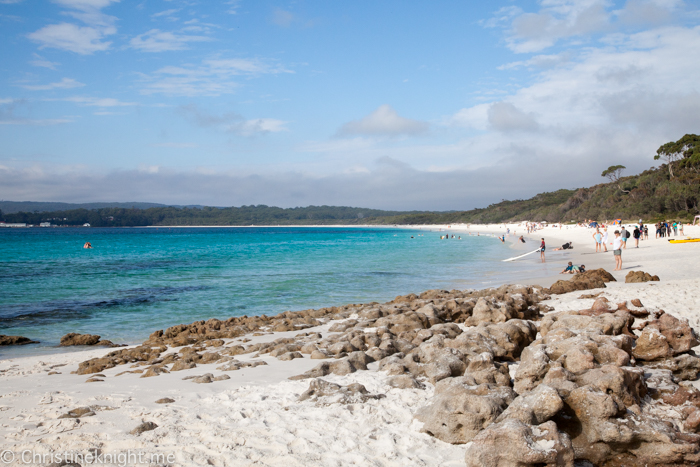 If you'd like to stay in Hyams Beach there are plenty of holiday homes available for rent. You can find out more regarding accommodation options in Jervis Bay here.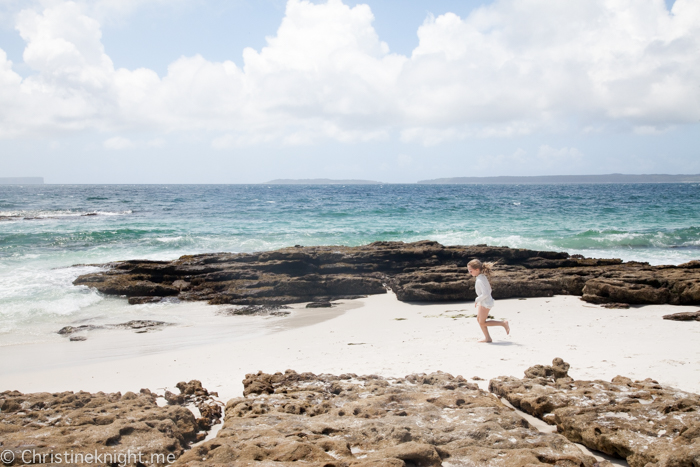 There is just the one cafe in the area: the Hyams Beach Store and Cafe. They are renowned for their excellent coffee.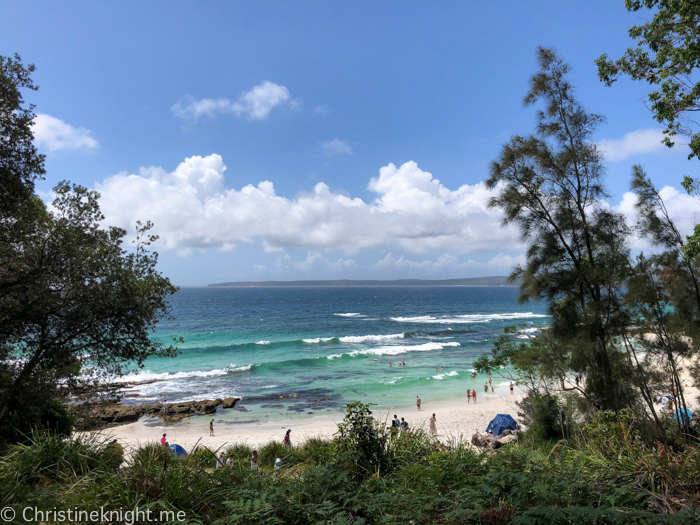 If you are headed to Hyams Beach be aware of the limited parking situation. On busy days the streets are blocked off and rangers patrol the area. There is also only the one public toilet.
Dogs are permitted but must remain on leash at all times.