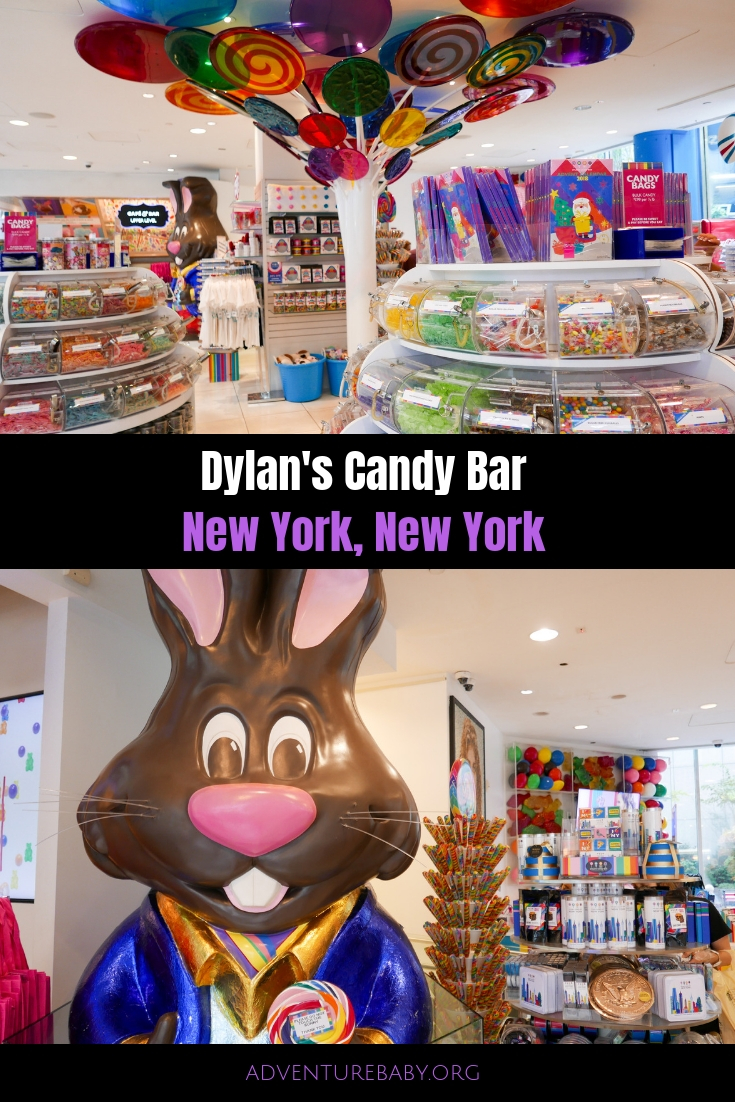 Dylan's Candy Bar, New York
The world's largest confectionary emporium and lifestyle brand, Dylan's Candy Bar is a real-life candytopia. The original flagship location on New York City's Upper East Side features three floors of delicious treats, including a cafe on the top floor.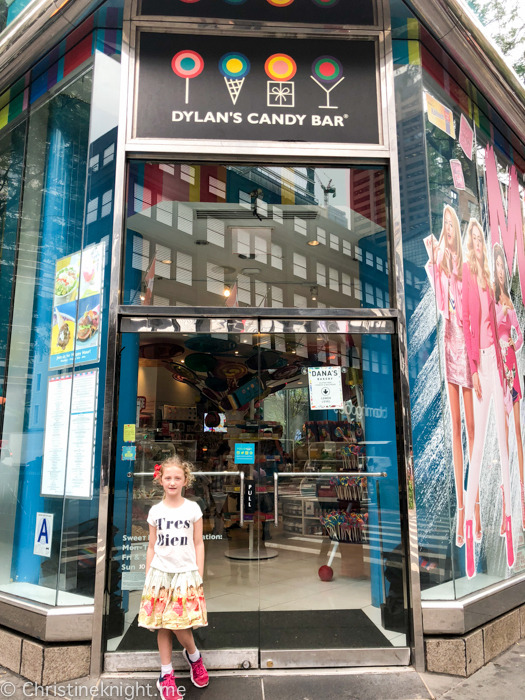 Dylan's Candy Bar was opened in 2001 by Dylan Lauren, of the Ralph Lauren family. The flagship store is a crazy colourful chaos reminiscent of Willy Wonka's Chocolate Factory, with an oversized lollypop tree, candy cane columns, oversized chocolate rabbit, candy-embedded stairs and kaleidoscopic candy wallpaper that you kind of want to lick (but don't! Don't lick the wallpaper!).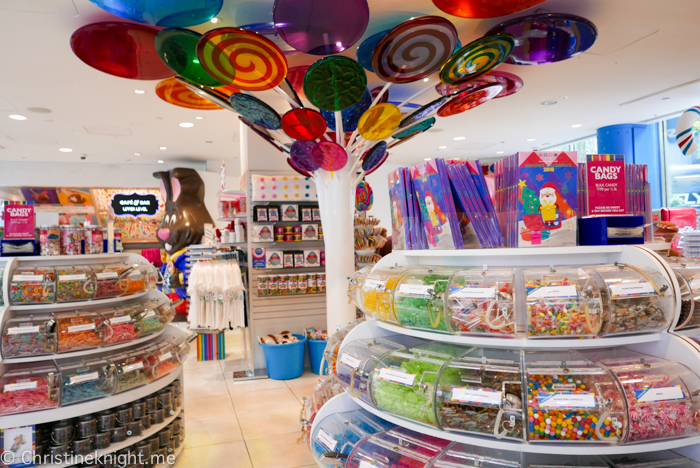 If candy is your thing then put Dylan's on your New York bucket list. The store houses over 7,000 confections from all over the world.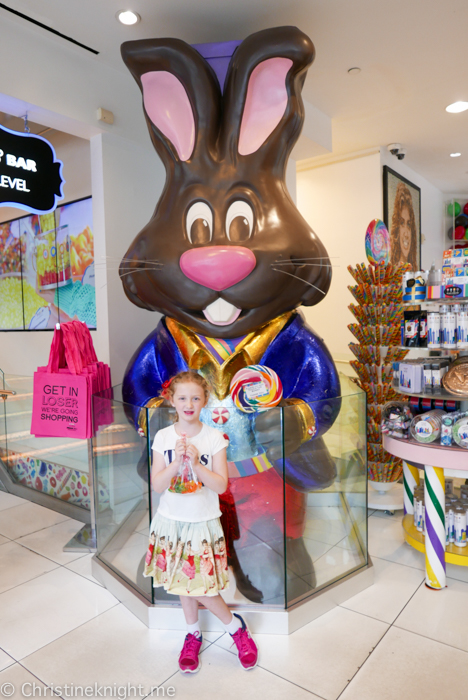 The bright colours are mesmerising and the smell of sugar is dizzying. I dare any adult who enters not to embrace their inner child and make like a kid in a candy store themselves.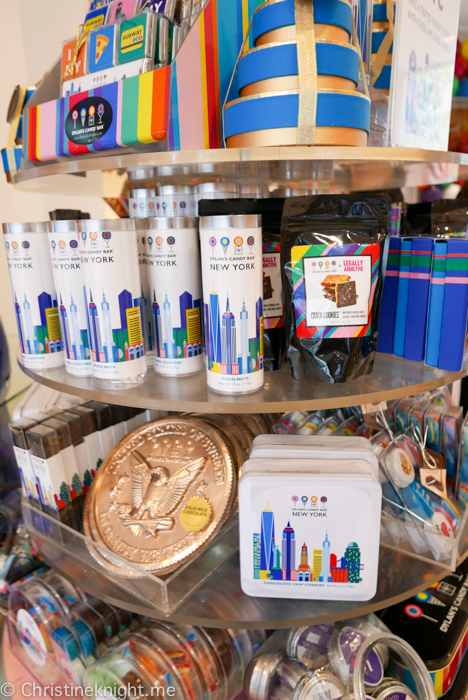 You can find plenty of unique gifts in the store too, from Dylan's Candy Bar (private label) products to candy-inspired stationary, plushies, jewellery and lotions. Even fridge magnets!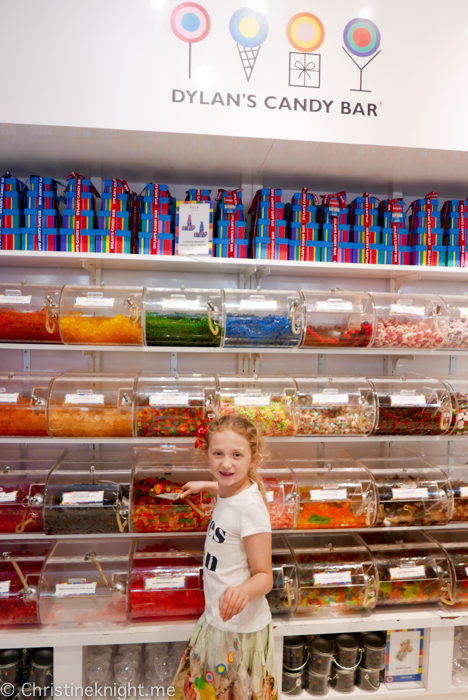 I highly suggest visiting the upstairs cafe and sitting in an oversized cupcake booth. We did just that for lunch and enjoyed some very non-sweet things after our sugar binge on the floor below: Dylan's House Salad ($9, arugula, goat cheese, breakfast radishes, grape tomatoes & a balsamic glaze) and The Kid's Pie ($8, kid's pizza with mozzarella & tomato sauce). The food was excellent and well priced.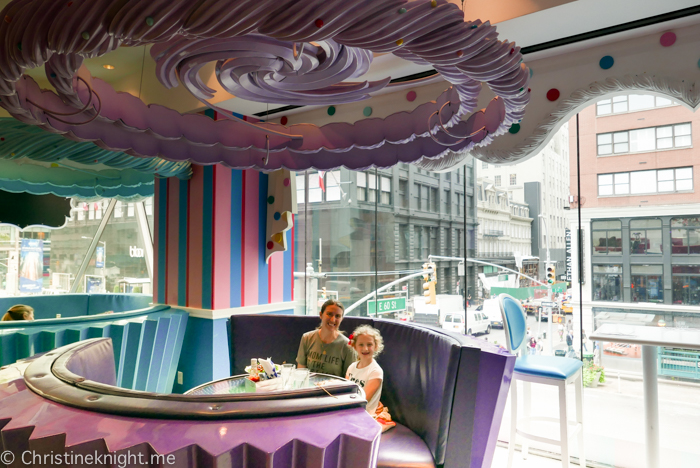 The salad was huge and fresh, bursting with flavour thanks to the liberal lashing of balsamic glaze, and the kid's pie was so massive I ended up eating half. Excellent value for lunch in New York city!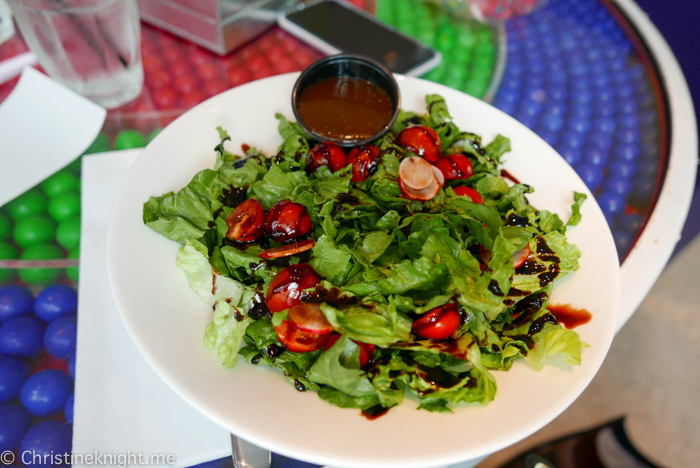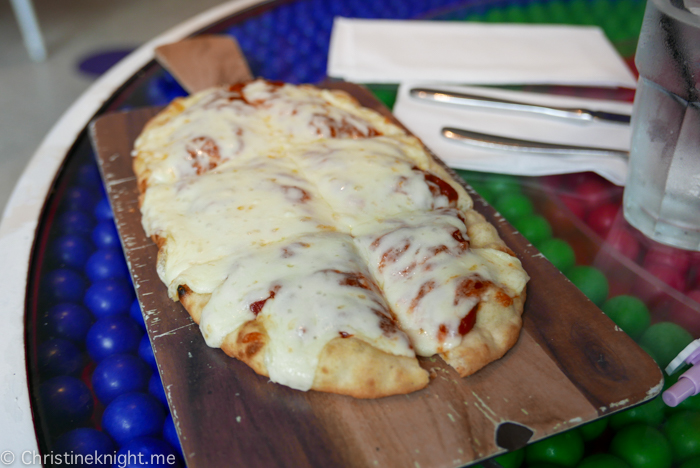 We have previously ordered the candy-inspired cocktails and they are excellent as well as pretty. The cafe makes loads of beautiful desserts and shakes if you are feeling like something sweet.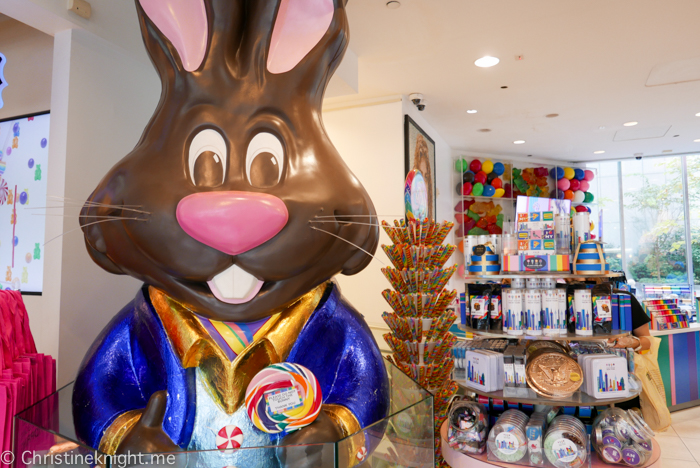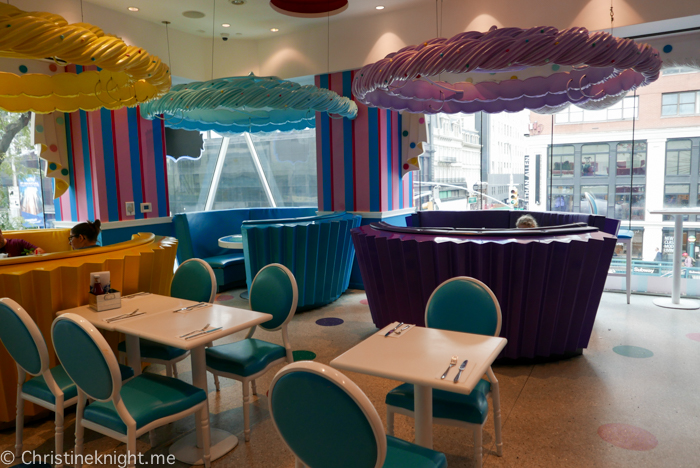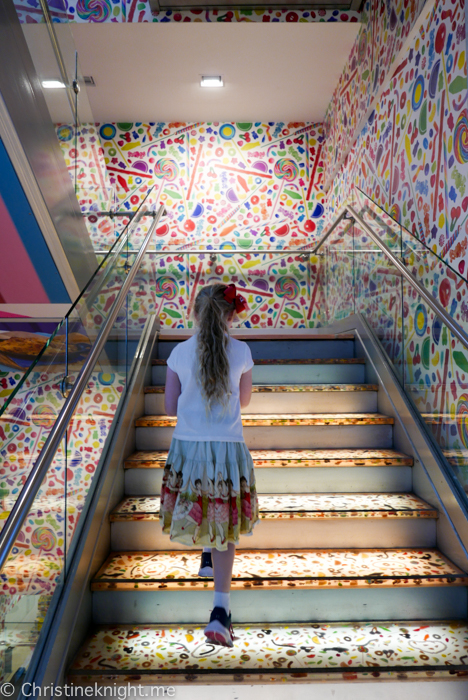 Dylan's Candy Bar
Hours: Mon-Thur: 10am-9pm, Fri-Sat: 10am-11pm, Sunday: 10am-9pm
1011 Third Ave (at 60th St.)
New York, NY 10065
Phone: (646) 735-0078
Subway: N, Q, R, 4, 5, 6
dylanscandybar.com