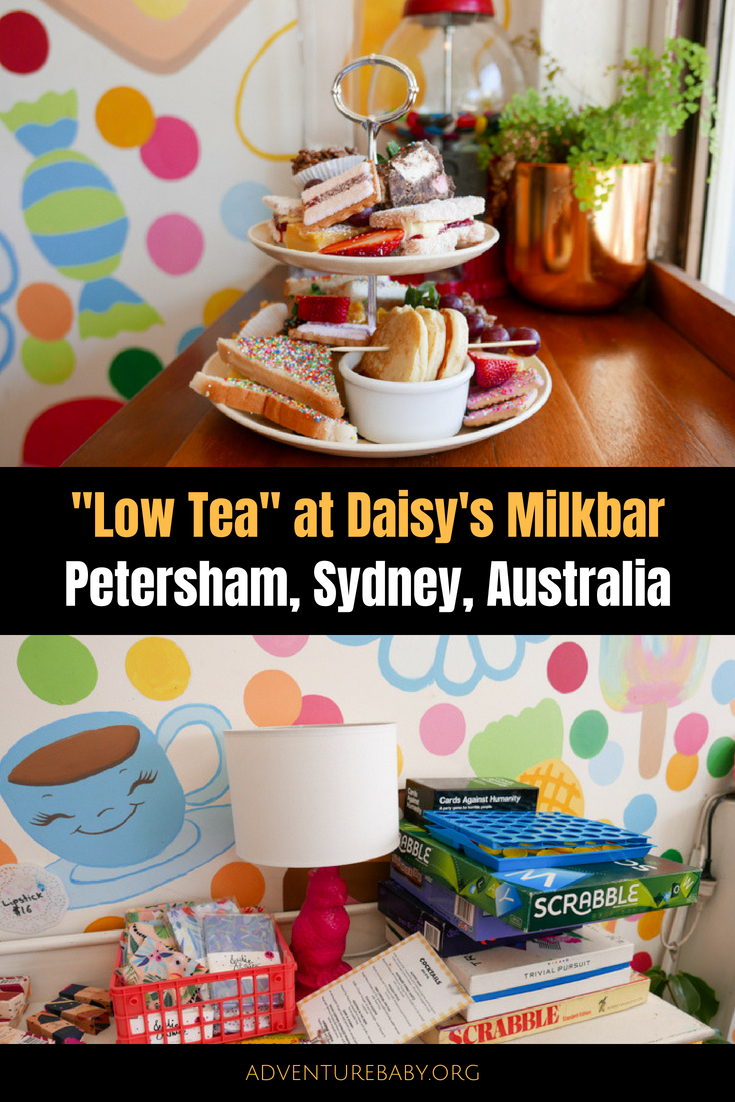 Low Tea at Daisy's Milkbar in Petersham is reminiscent of a school fete or bake sale. It's like every childhood party you attended in the '90s before Pinterest and the rise of fancy desserts took over. In other words, it's completely YUM and will take you right back to the 3rd grade with every sweet bite.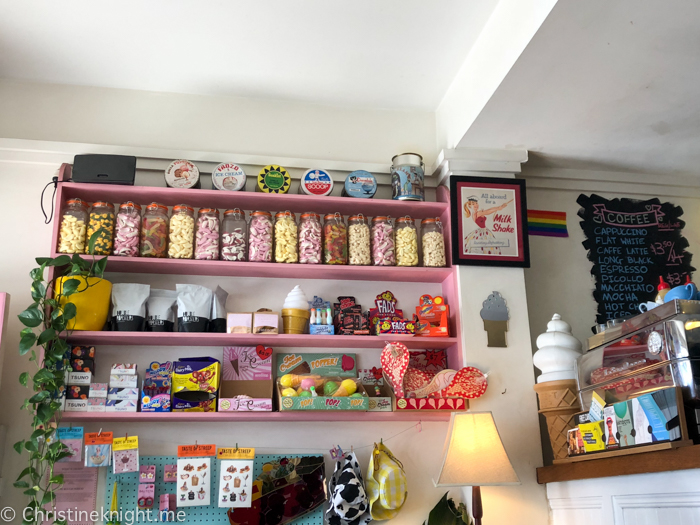 Daisy's Milkbar has been a fave of ours since it opened, thanks to it's cool 1950s vibe and extremely kid-friendliness. You can read about a previous visit to Daisy's Milkbar here.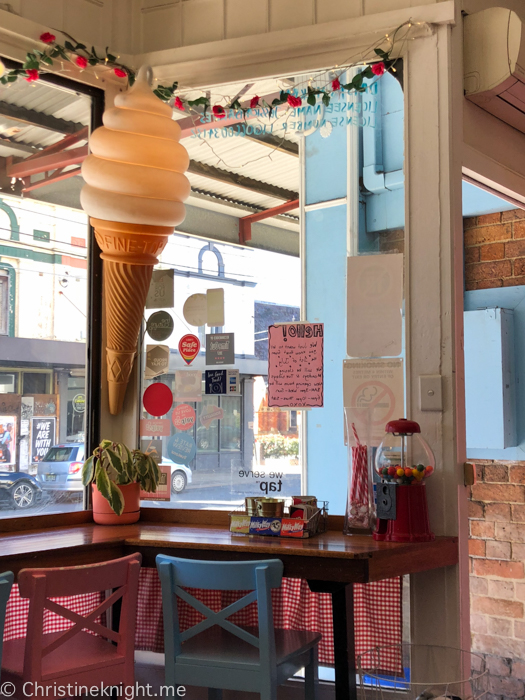 The Low Tea has got to be a new fave of ours both because of it's fun, nostalgic design, but also because the food is delicious and the value is incredible.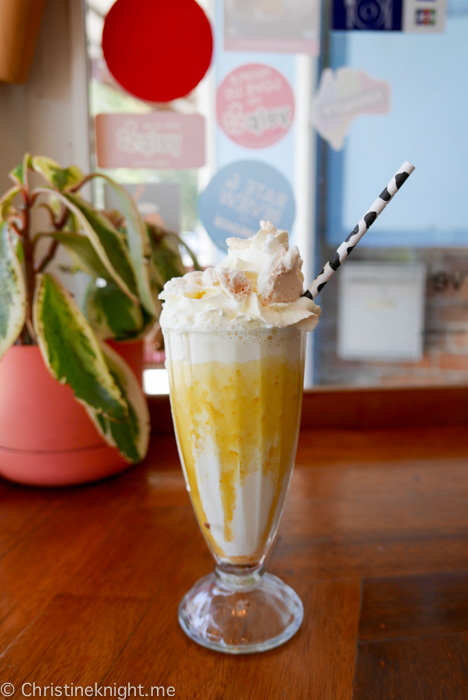 ​The photos you see are of a Low Tea for two people. Thankfully we didn't order for three, as we has to take most of the sweet stuff home with us as it was.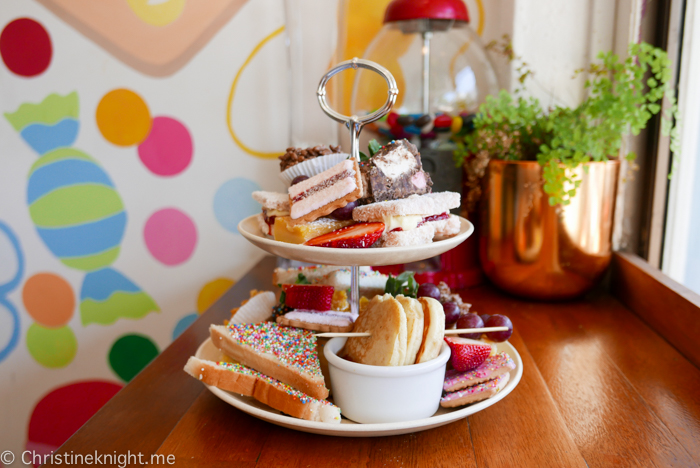 ​Each Low Tea costs $45 and includes a non alcoholic drink (tea, coffee, milkshake etc) and an alcoholic drink (cocktail or boozy shake) for each person plus a selection of sweet and savoury bite-sized treats.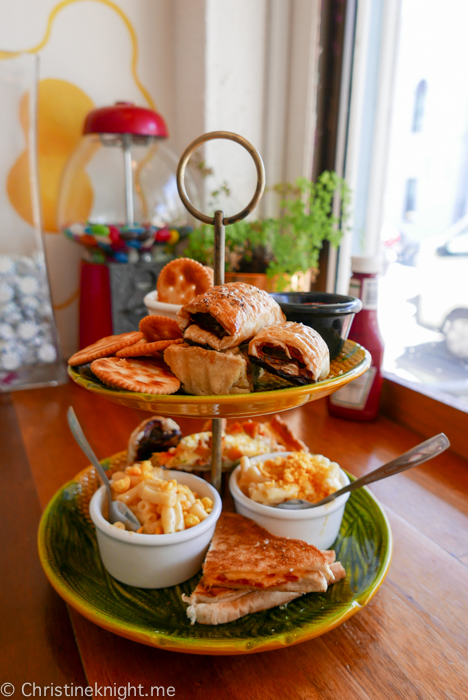 The food in the Low Tea may change but at the moment it includes: mini sausage rolls, veggie quiche, mini pavlovas, cheese and tomato sandwiches, French onion dip and Jatz, mini mac n cheese, honey joys, chocolate crackles, pikelets, pink jam lamingtons, lemon bars, vanilla slice, rocky road, fairy bread and assorted iconic Aussie biccies like Iced Vovos.
​​As well as looking beautiful, the food tasted great. Highly recommend for freshness and flavour.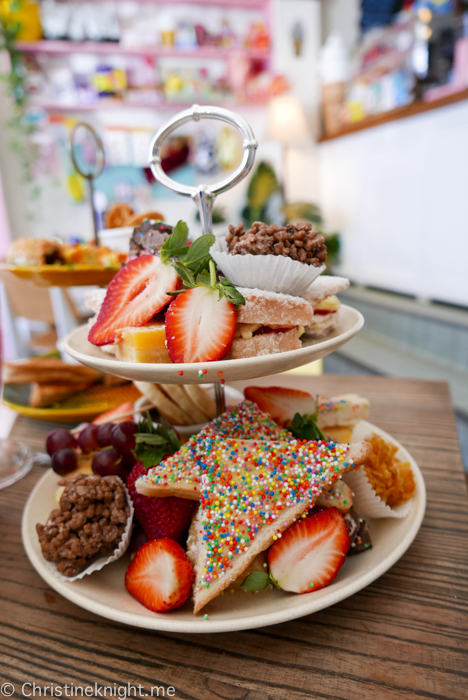 It's worth noting that Daisy's is a fantastic place for families in particular, and we saw a lot of mums, dads and their kids enjoying lunch together while we were there. There is a large selection of board games that can be borrowed and played at the tables, as well as card games (we spotted UNO) and drawing materials.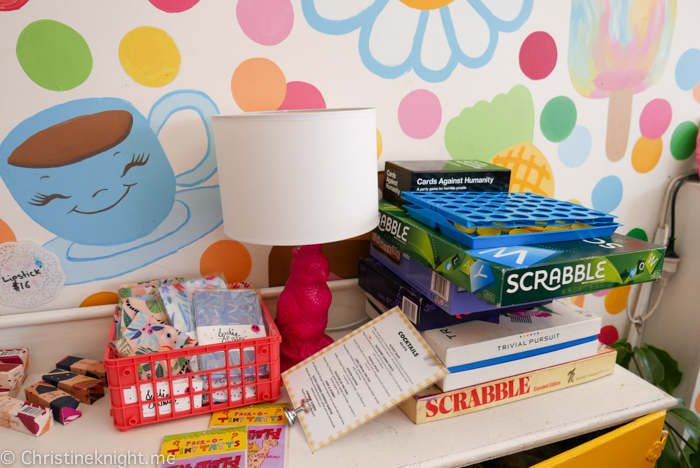 ​The Low Tea costs $45 pp and is on offer Fridays to Sundays, 10am – 2pm, bookings essential. Groups of groups of 2-8 people only.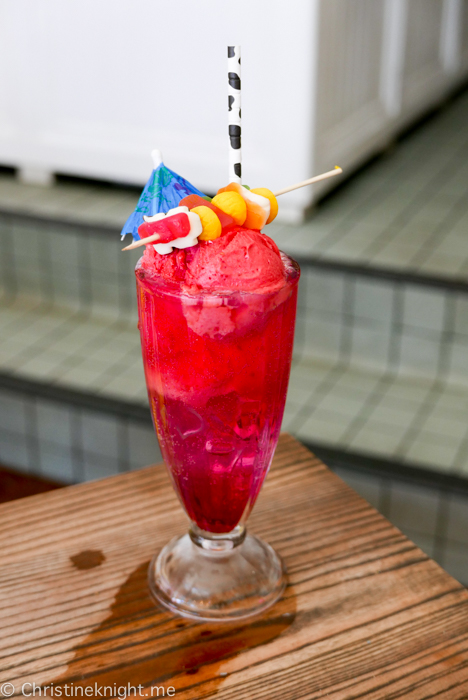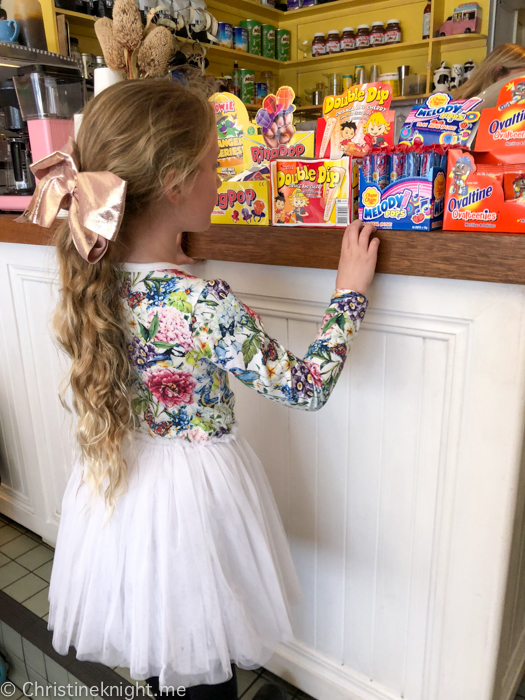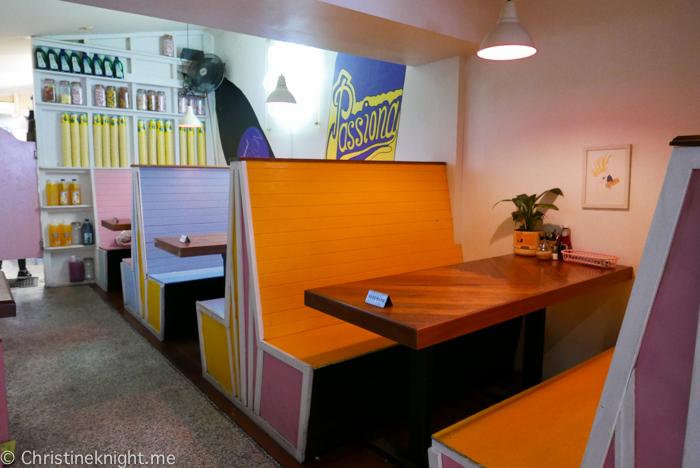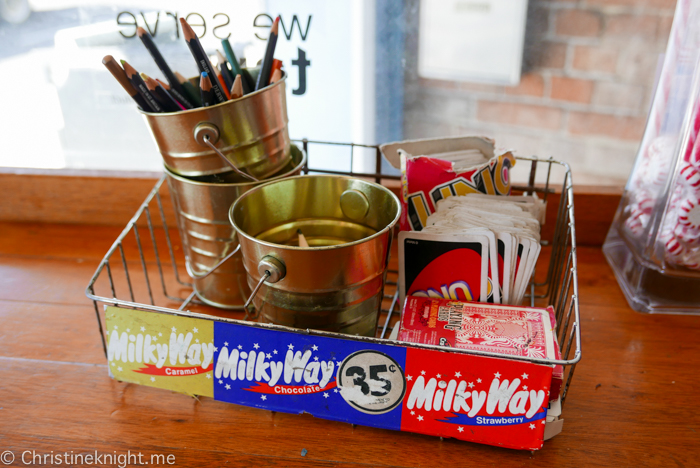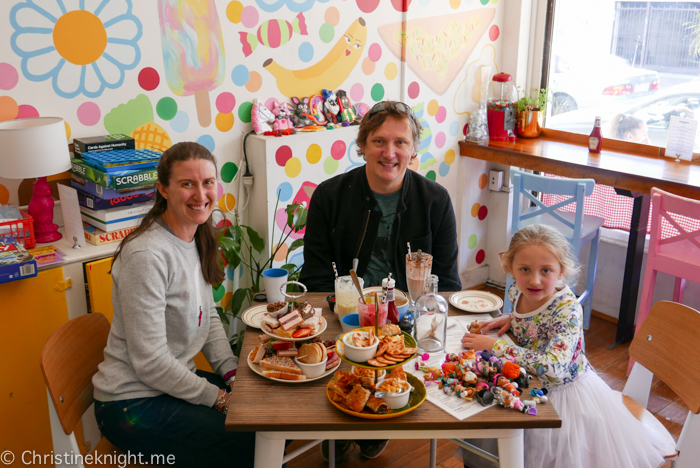 Daisy's Milkbar
340 Stanmore Road
Petersham NSW 2049
Ph: (02) 8065 3466
Prices: $$
Online: daisysmilkbar.com
Get Directions