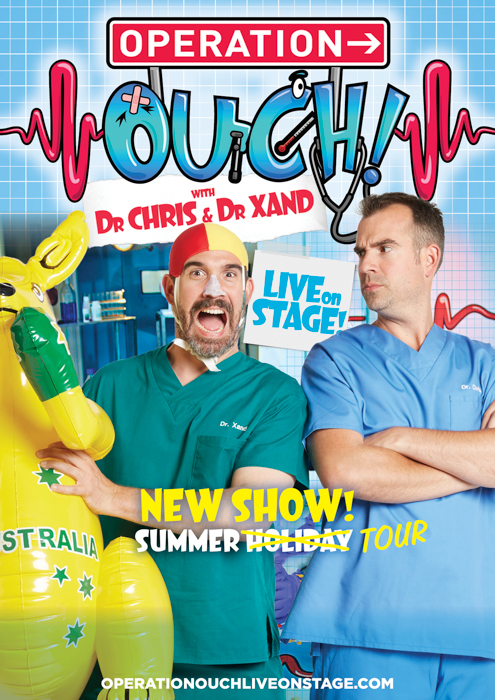 Science-loving kids will highly enjoy this new show about the incredible human body, Operation Ouch!, based on the hit ABC Me series.
Twin doctors, Dr Chris and Dr Xand, have brought their incredible medical stunts and crazier experiments to Sydney in a kid-friendly live show.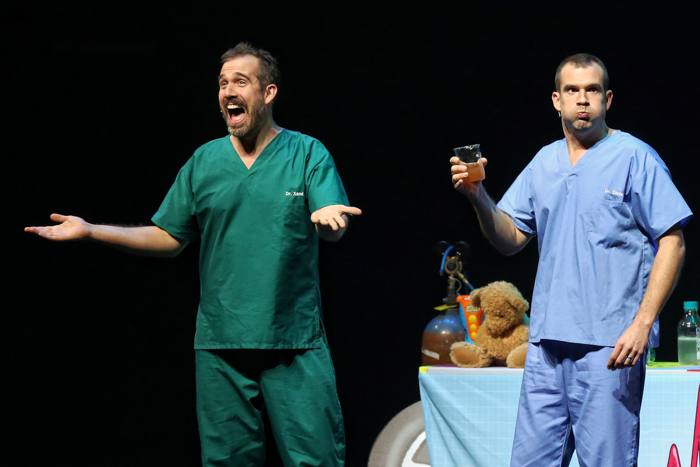 The 75 minute show is packed with fascinating facts about the body, such as our ears, eyes, digestive system and brain. It's education at it best – highly entertaining and informative all at once.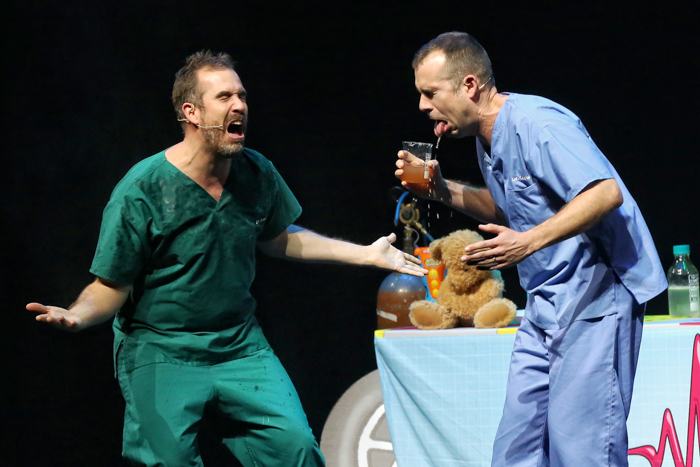 We went into the show with no knowledge of the TV program. While I do think it's beneficial to watch the TV show first so you have a connection to the doctors and know what to expect, it's not crucial to enjoying the performance.
Dr Chris and Dr Xand are extremely personable as well as smart, and it was really interesting hearing their stories about growing up, not being so good at school, and how and why they became doctors. I thought it was great for kids to hear from successful people how they overcame adversity to become professionals in a demanding field.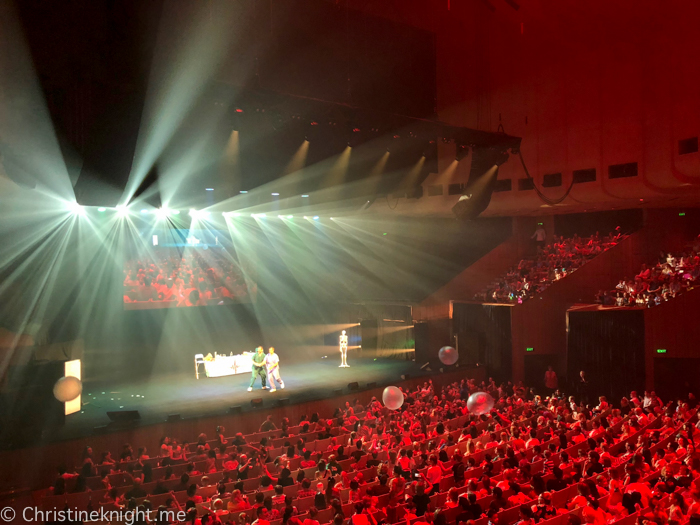 I also thought it was great for kids to see science presented from a kid-friendly angle but not dumbed down in any way. All the proper medical terms were used for each part of the body, and the experiments were equally interesting for adults as they were for the kids.
My favourite part of the show involved the doctors explaining how germs spread and the importance of vaccinations in an interactive and easy-to-understand way. We've been trying to explain this for a while to the 6-year-old, but it's a lot of concepts that aren't easy to visualise, so big props to Dr Chris and Xand for making the topic accessable.
Operation Ouch! is entertaining for the whole family – including the adults. The husband and I found it highly enjoyable to watch and both learnt a few things along the way, too!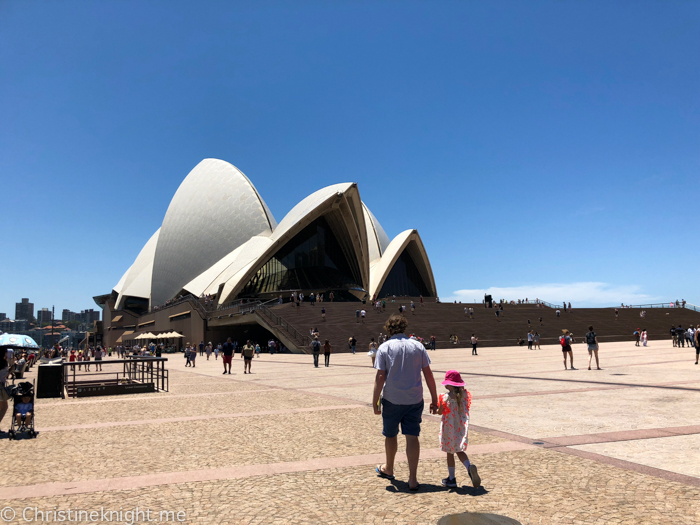 Operation Ouch!
Saturday, 6 January 2018 at 1.15pm and 3.45pm
Sunday, 7 January 2018 at 10am and 12.45pm
Show length – 75 mins
Suitable for ages 6+
Book your tickets here.
Sydney Opera House
Bennelong Point Sydney
You can reach the Opera House by:
Car – park in the onsite Opera House car park. For discounted parking, book online with Wilson car parks and check the Sydney Opera House website for any current promo codes.
Buses, trains and ferries – all service nearby Circular Quay which is an easy 5-10 min walk to the Opera House.
A huge thank you to the Sydney Opera House for hosting us on this fantastic day. All opinions are my own.