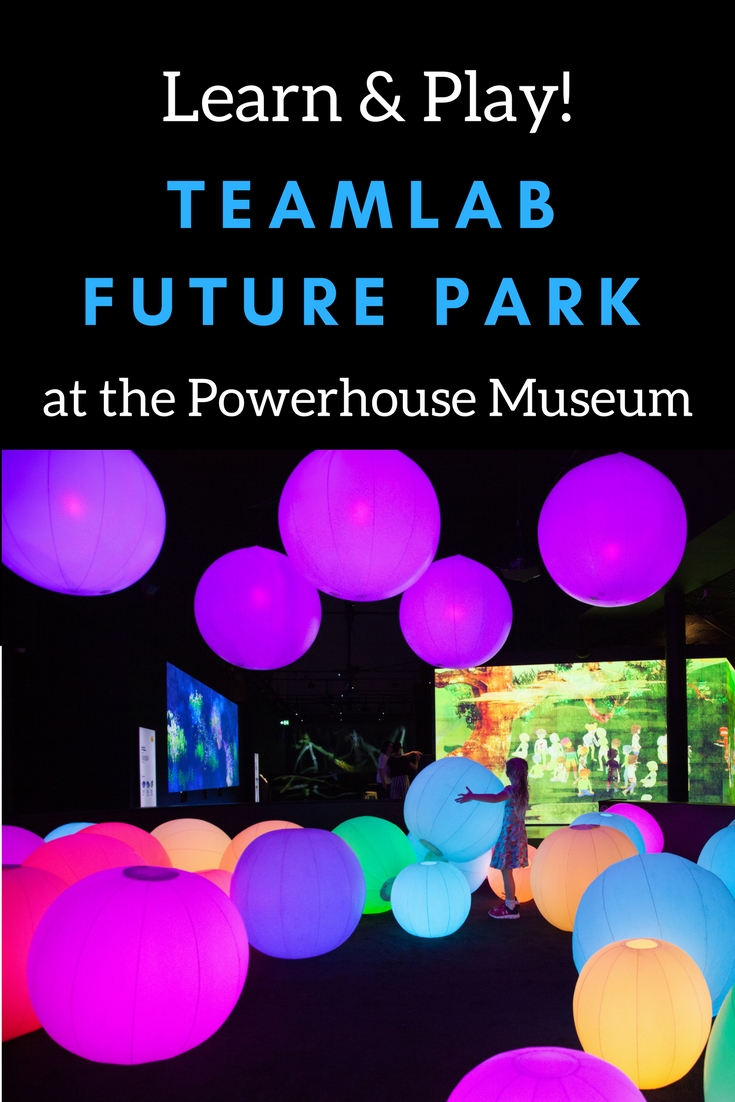 This summer, the Powerhouse Museum is presenting one of the most incredible exhibitions Sydney seen: the innovative, playful and completely immersive Learn & Play! teamLab Future Park. Exclusive to the Powerhouse Museum, Future Park is the latest exhibition by Japanese art collective teamLab.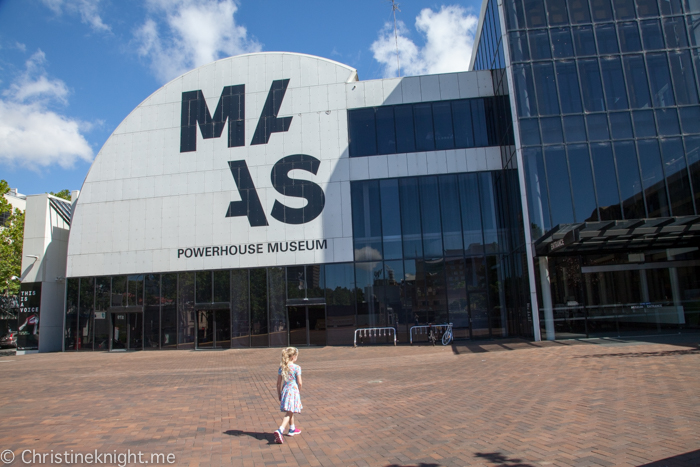 The exhibition feature eight interactive light installations that respond to real-time interaction. A stunning blend of science and creativity, Future Park challenges visitors to dream up collaborative artworks in a playground for children and adult alike.
Future Park is broken up into the following distinct areas or activities: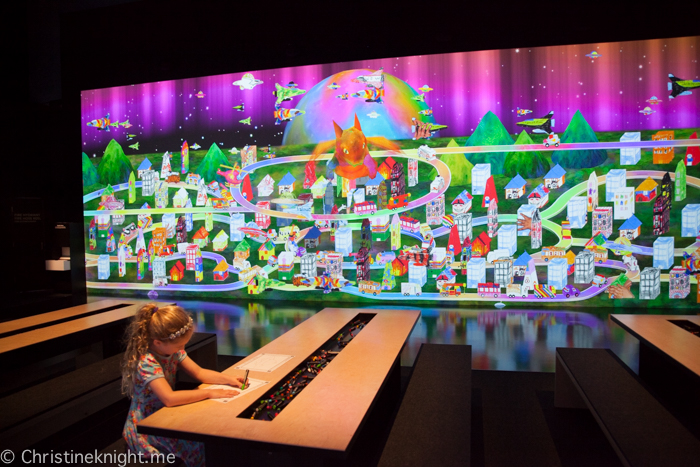 Sketch Town allows participants to create their own vehicle or building that, when scanned, comes to life on a massive screen as part of the town. Creators can interact with their designs or print them out to take home and create as a 3D model.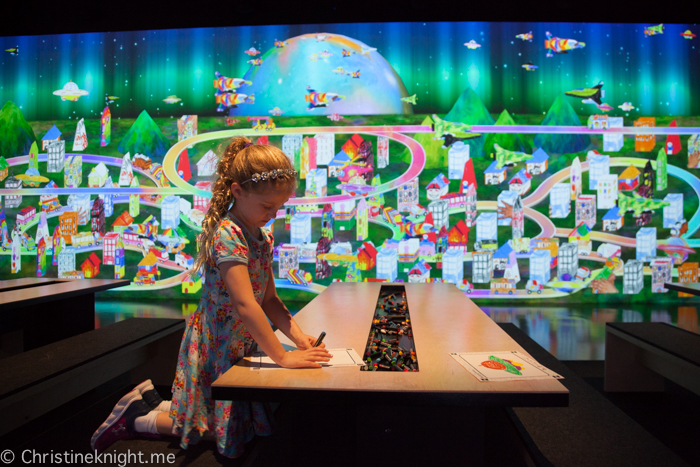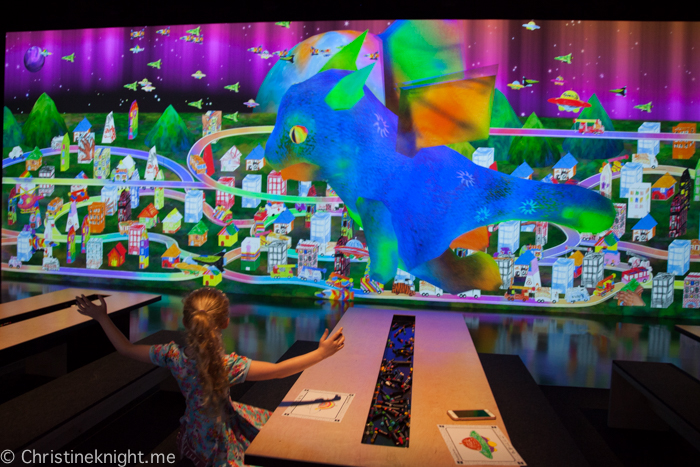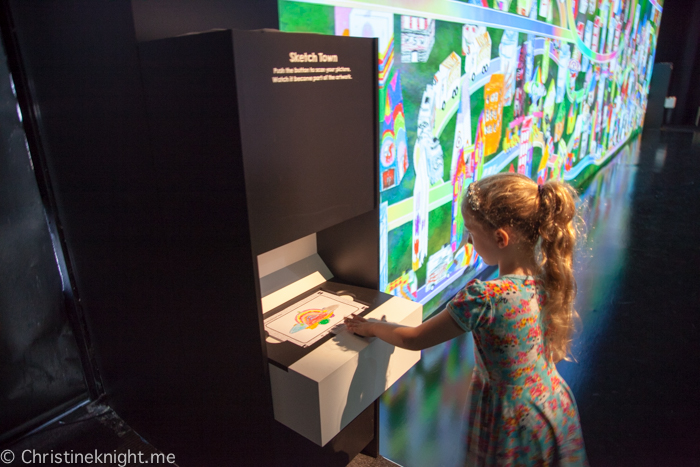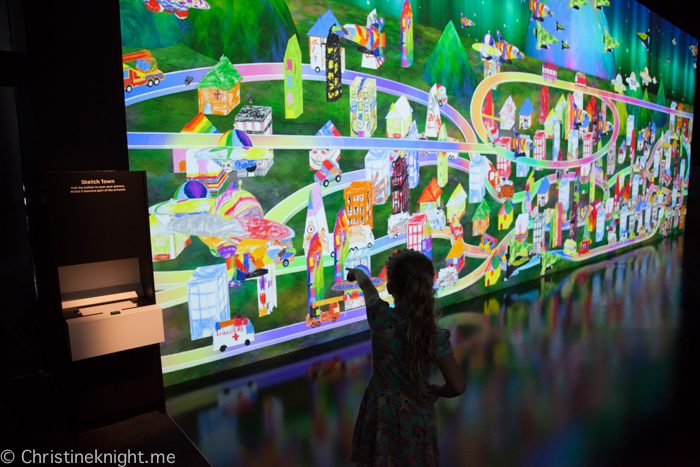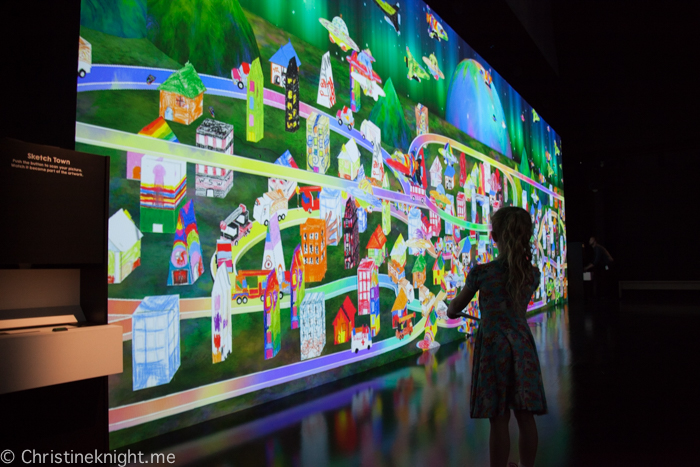 Light Ball Orchestra was a winner with us – two pits of large and small light balls that are suspended from the ceiling and rolling around loose on the ground. As we interact with them, they change colour, creating an ever changing brilliant light show.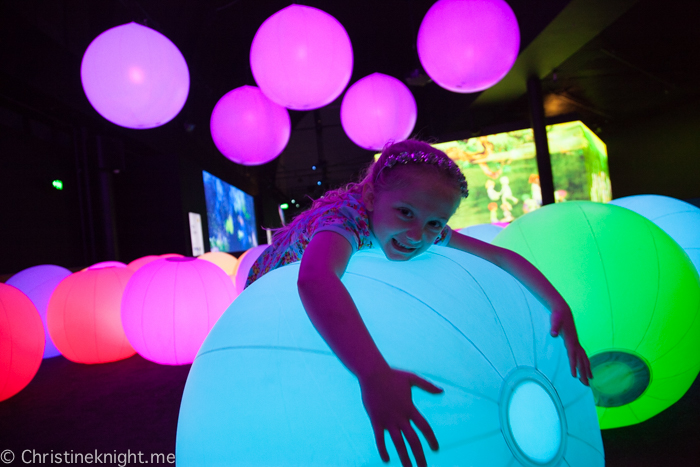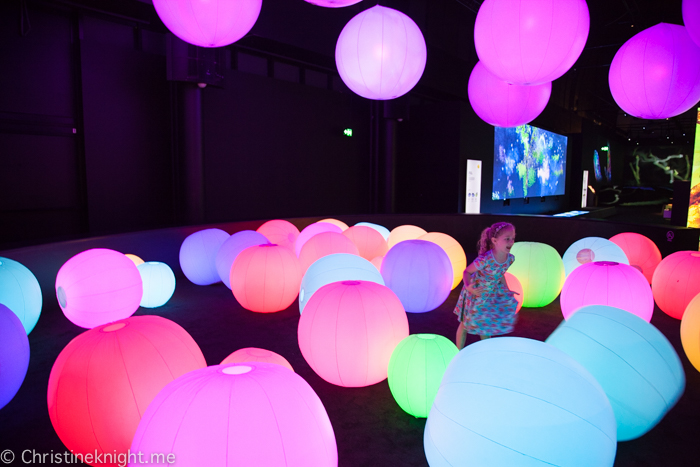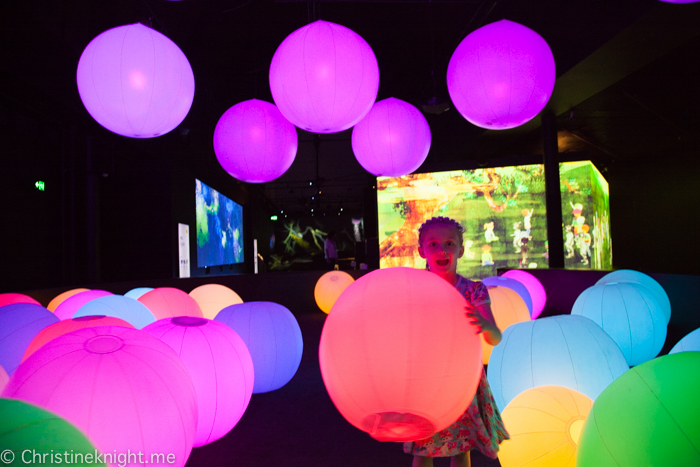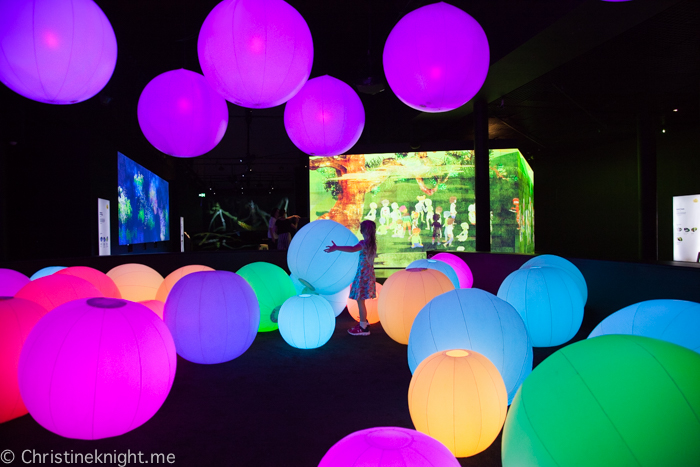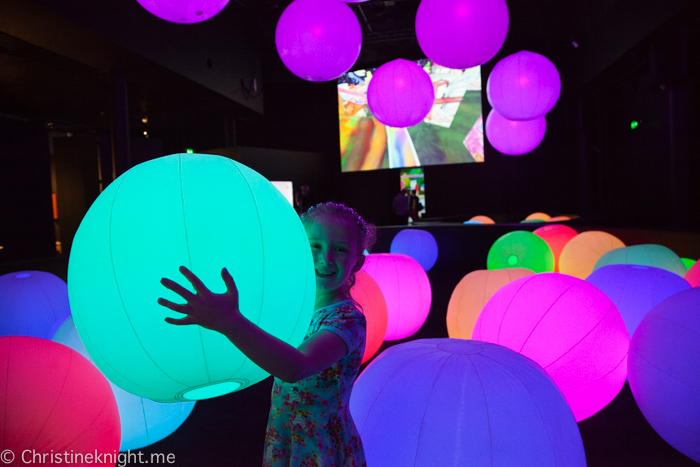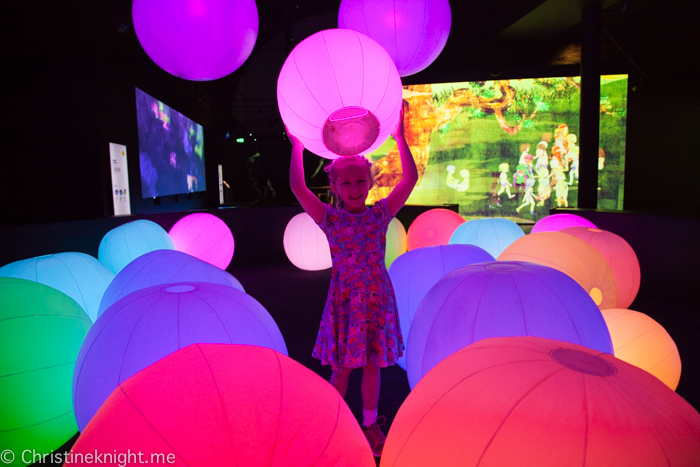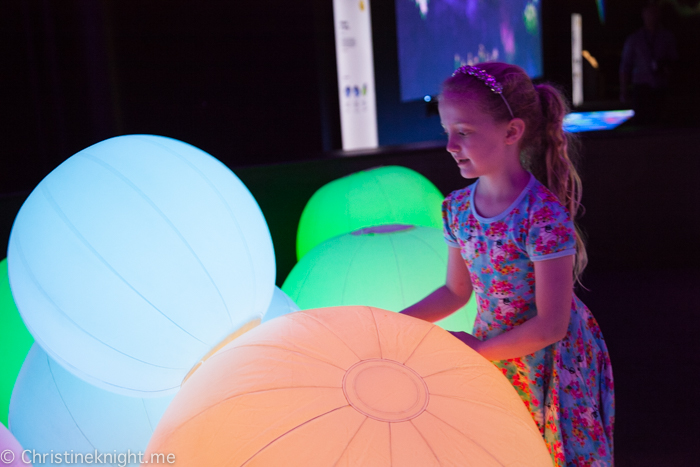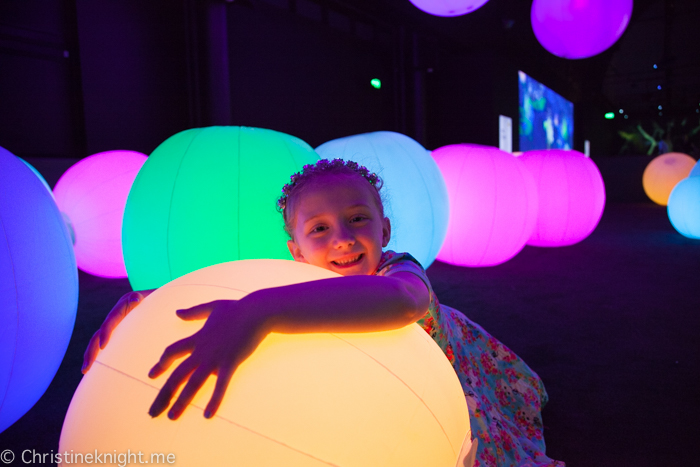 Graffiti Nature – Mountains and Valleys was incredibly hard to photograph but looks incredible to the eye. A digital environment populated by visitor drawings of plants and animals, add your own creature and slide into the imaginary world filled with giant, colourful creatures that have come directly from your own imagination.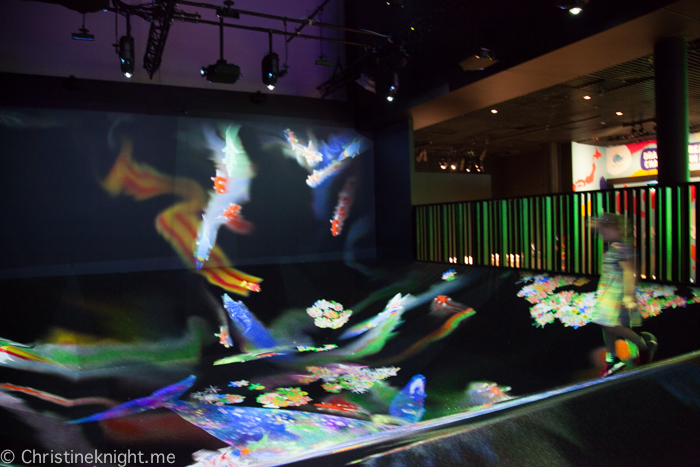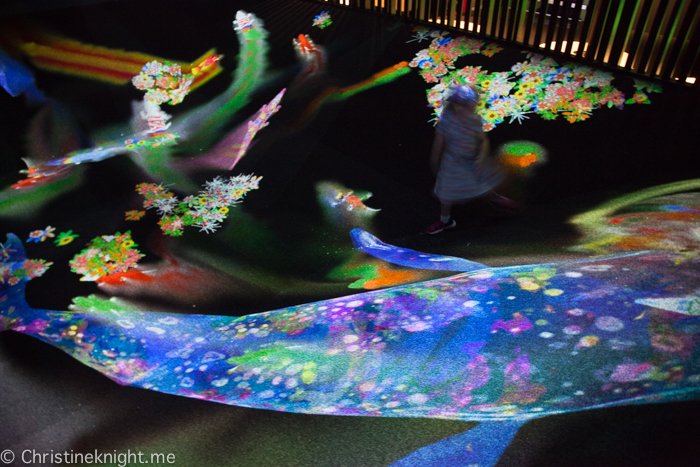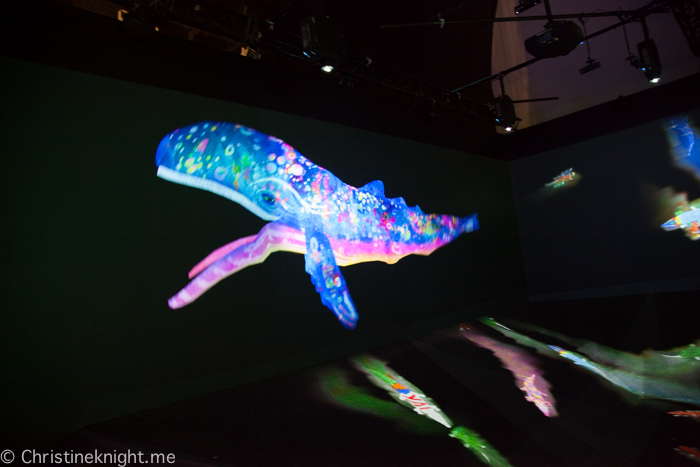 Hopscotch for Geniuses is one for the music lovers – or those of us who remember hopscotch from our own childhoods! This digital twist on an old favourite game changes the rules and transforms a standard hopping game into a pathway to create an interactive dance and musical symphony.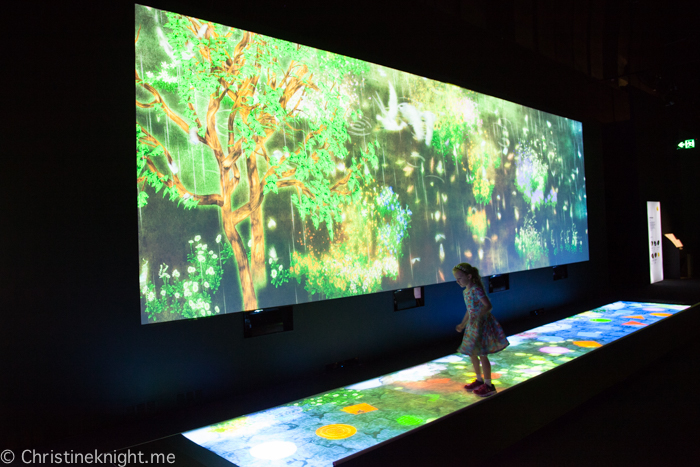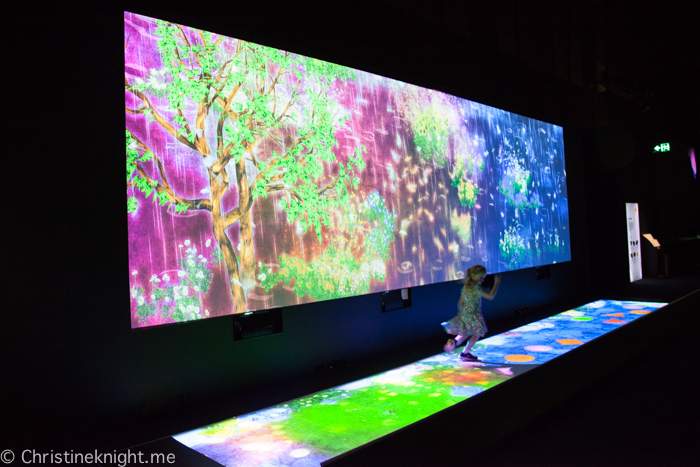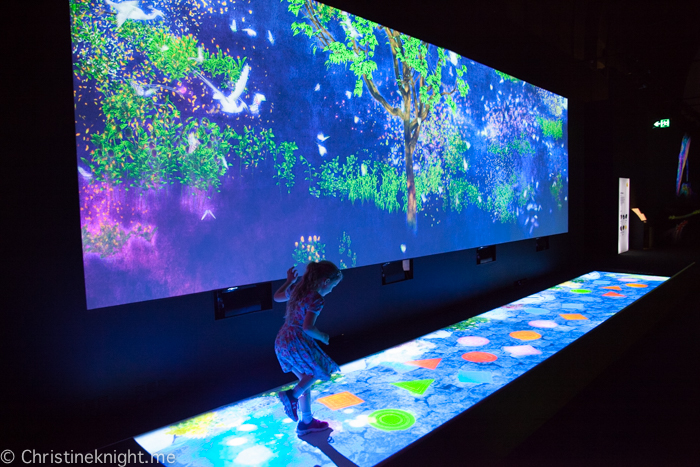 Connecting: Block Town! lets participants create their own townscape by moving physical wooden blocks on the table. As each block is moved, cars, trains and buildings appear in the landscape.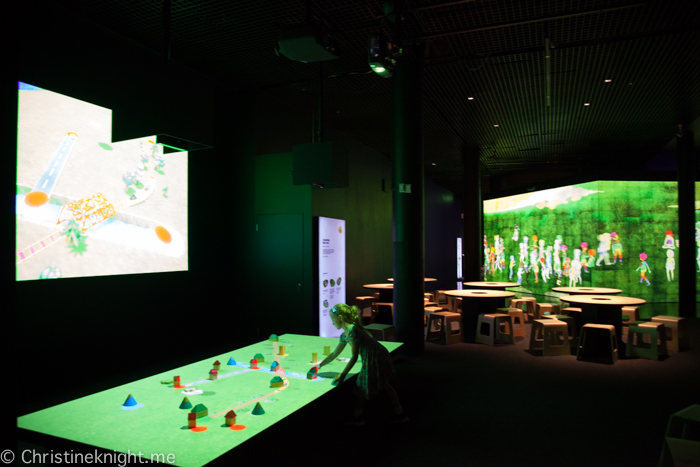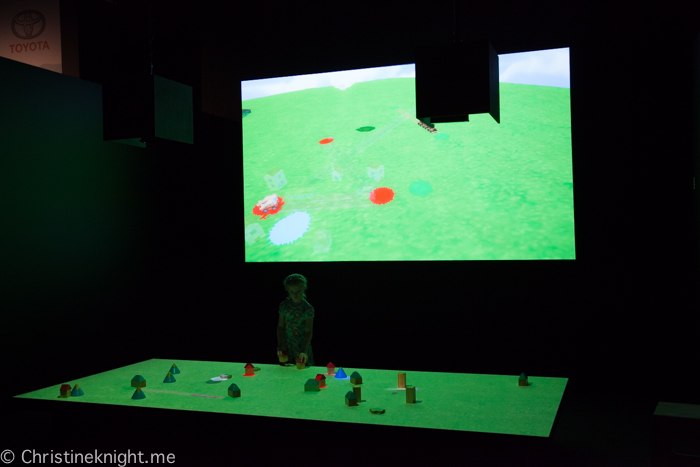 Sketch People gives visitors the opportunity to draw themselves or a completely new character and then see them move on a large screen right in front of them. The drawings interact with other drawings, forming relationships. Sketch people respond to being touched, so give yours a (gentle!) poke and see what actions you get in return!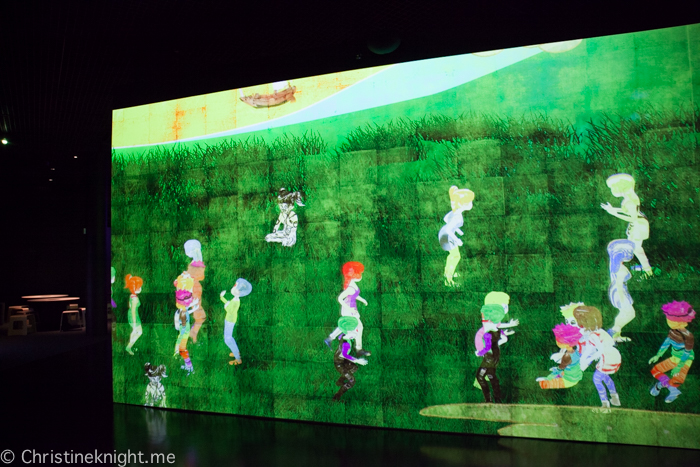 A Table Where Little People Live was our other firm favourite installation. While it looked the least impressive from the outset – a dark room with pretty plain looking round tables – it was actually incredibly fun for us both.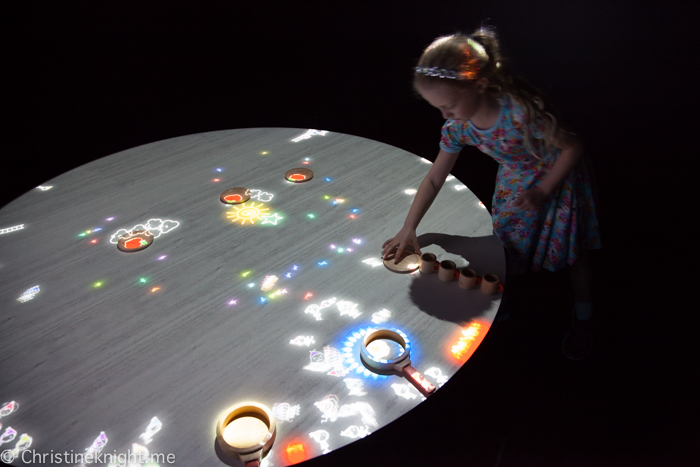 On each interactive screen tabletops, little people run around rather similar to the old computer game Lemmings. By placing physical objects on the table, visitors an interact with the little people, prompting them to jump, climb and fall accordingly.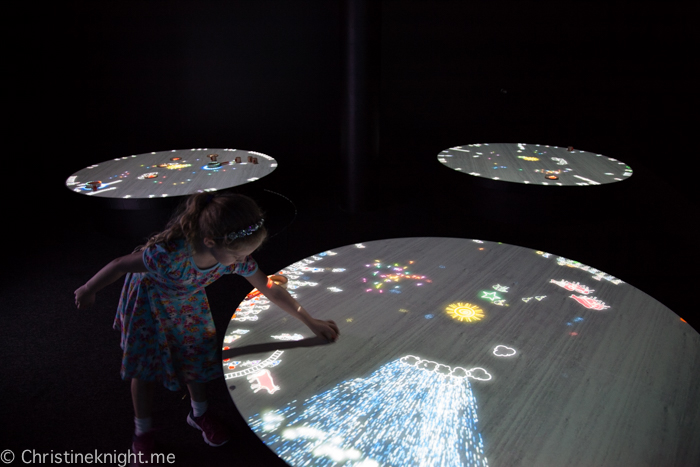 This activity really did provide outbursts of giggles as the little people responded in silly ways, and together we created bigger and crazier object towers to see what would happen to the little people (and these strange random cows that popped up!) next.
Just before the exit, kids can create their dream car of the future through Principal Partner Toyota's global Dream Car design competition. The winning designer will travel to Japan to present their Dream Car to Toyota.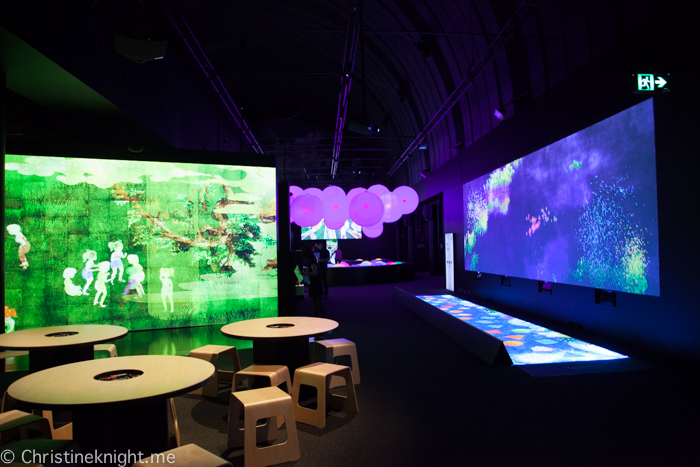 Future Park is an exhibition that absolutely has to be on your must-see list this summer. It's engaging, creative, exciting, and, most importantly, fun! Cheese and I played together with each installation, and it was such a pleasure for us to spend quality time doing something we both enjoyed equally.
Learn & Play! teamLab Future Park
24 November 2017 – 30 April 2018
Powerhouse Museum, 500 Harris Street, Ultimo NSW 2007
Book online for a session taking place between 24 November–10 December and save 10% using the code FUTURE10.
Book your tickets online.