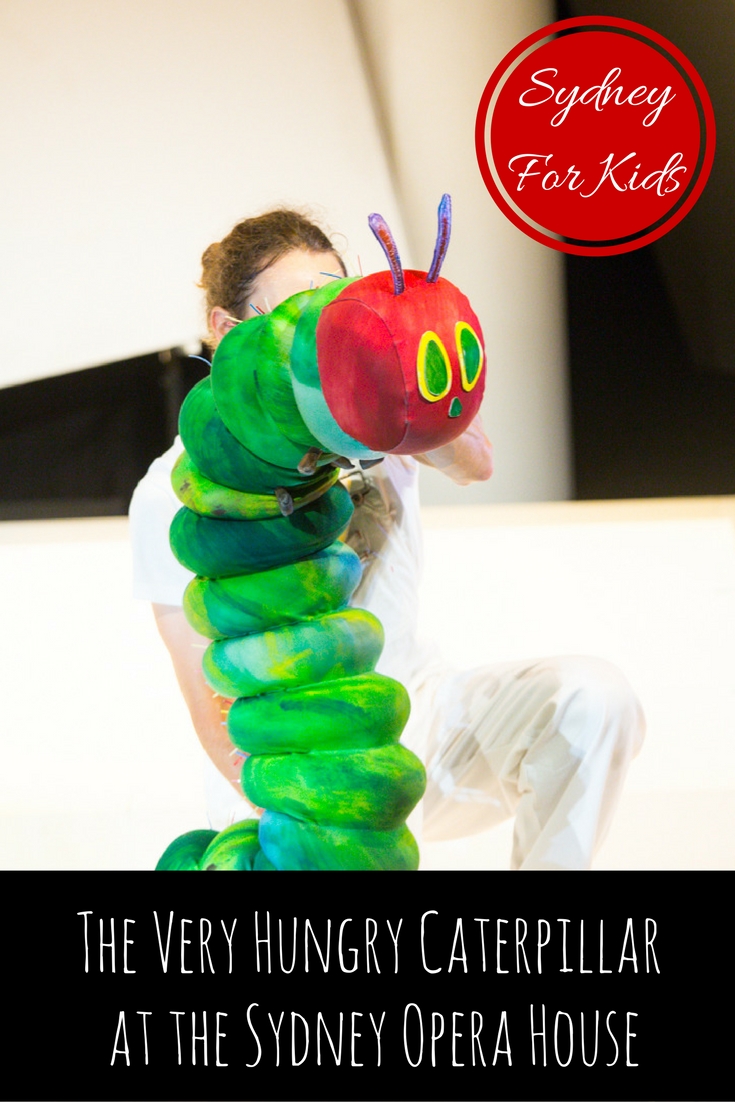 A special guest post today by Melissa Pym.
We were very fortunate to receive tickets to see The Very Hungry Caterpillar at the Sydney Opera House.
We arrived with time to spare and given that the Opera House is such a special venue, my kids had a little treat before the show. Some Very Hungry Caterpillar Cupcakes. A little steep at $5 each however both kids devoured the whole cupcake (they normally just eat the top!) and sadly, I did not get a chance for a pic or a taste. For the sugar conscious there was not too much icing on the top.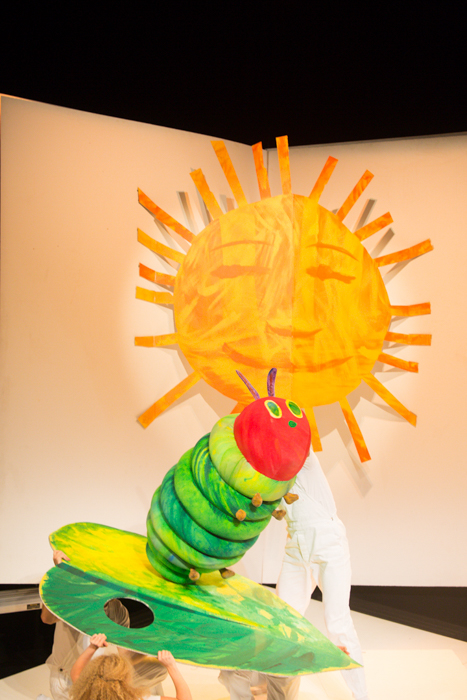 I really had no expectations for the show and did not get a chance to watch the promo video. The book by Eric Carle is a favourite at home and we have read it many times over the years. I was also a bit apprehensive to attend the show on my own with Miss 5 and Mr 2.8 year old. However, the moment the show started my kids along with everyone else were captivated. They enjoyed every part, interacting and participating with the actors and the charming puppets.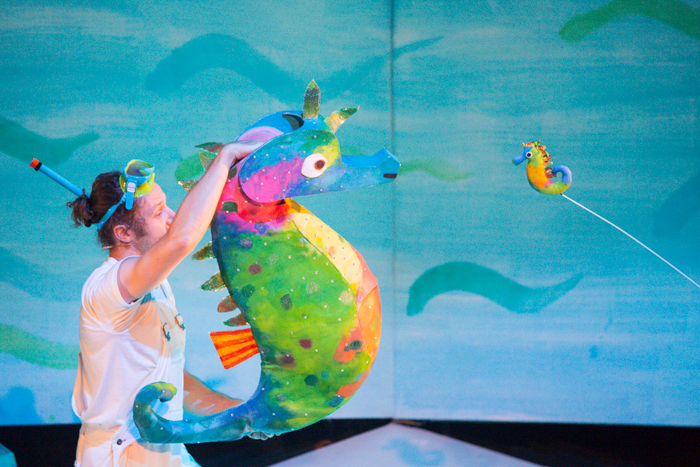 The Very Hungry Caterpillar was an amazing production where everything was created with kids in mind. The stories were beautifully presented through the stage, the music and the puppets. It exceeded my expectations as I had no idea that the production would cover three more of Eric Carles' books: 'The Artist Who Painted a Blue Horse', 'Mister Seahorse' and 'The Very Lonely Firefly'. The Artist Who Painted a Blue Horse and Mister Seahorse were my little man's favourite in terms of the puppets and stage props. He kept pointing out and repeating the names of all the animals and the fish. Clapping with excitement after each one left the stage.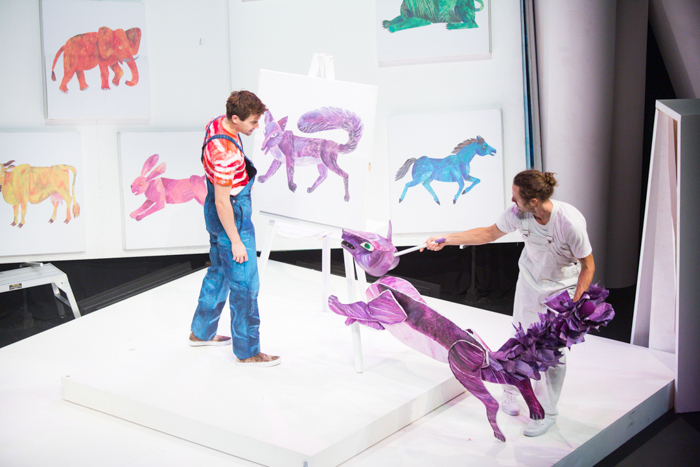 And of course the final story 'The Very Hungry Caterpillar' had most of the kids and adults reciting the lines from the book with the actors. Naturally, the ending was Miss 5's favourite part.
My only very minor negative was with my 2.8 year old getting restless in the last 10 minutes of the show. However, the puppets and I managed to contain him.
Overall, I highly recommend anyone with children aged 2 to 5 years to go and see this wonderful production. It is my favourite kids show so far and I would take my youngest to see it when it comes back again.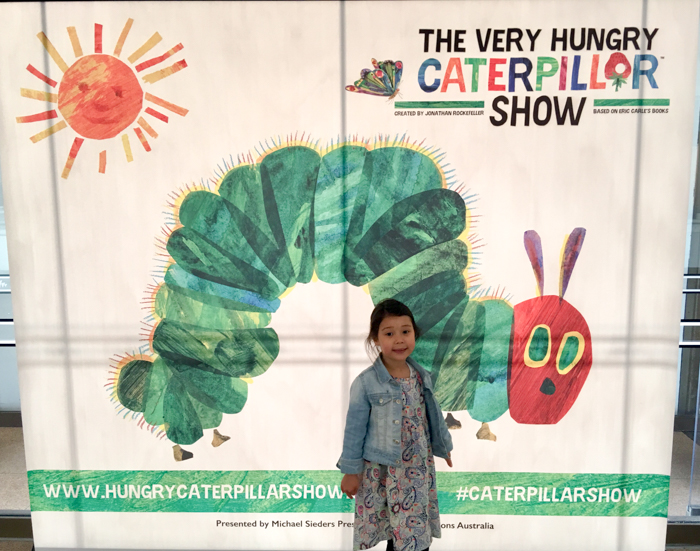 The Very Hungry Caterpillar is playing at the Sydney Opera House until October 9, 2016.

More information and tickets: sydneyoperahouse.com
Thank you so much to the Sydney Opera House for tickets for reviewing purposes. The show is absolutely magical and all opinions are the writer's own. Additional show images courtesy of the Sydney Opera House.