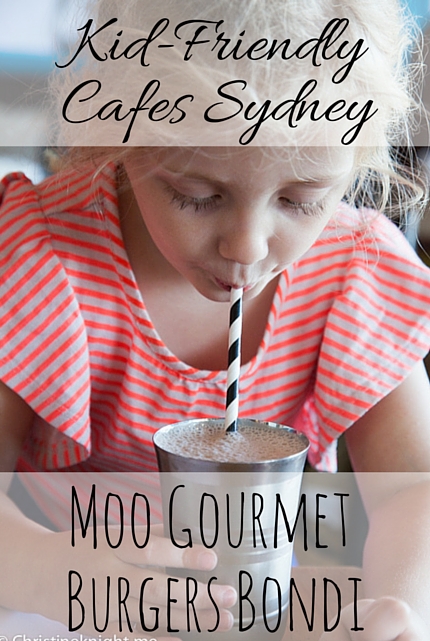 I love a good burger! Being vegetarian makes it hard to find good burgers, so I was very excited when walking past Moo Gourmet Burgers in Bondi to see their menu out front listed three different types of vegetarian burgers.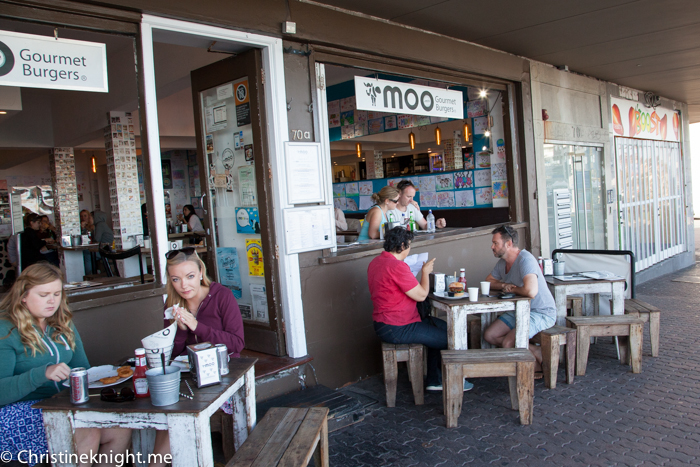 Moo Gourmet Burgers is a small chain of burger stores focusing on producing great burgers, amazing shakes, and addictive chips. Moo Gourmet Burgers only uses ethically farmed, free range, free to roam, sustainable products free from hormone growth promotants and antibiotic treatments. Their menu includes 20 different gourmet burgers.
All beef burgers are made with 100% Australian Grasslands Premium Beef. As well as the 3 vegetarian options there is a selection of premium burgers including the double Wagyu beef "Deluxe Moo®", Duck & Bacon, Greek Lamb, and Grilled Salmon.
Kids under 12 can choose from the "Little Cow®" menu which includes a choice of 3 menu options (including a vegetarian burger), a drink, and a dessert.
Multigrain and gluten free buns are on offer.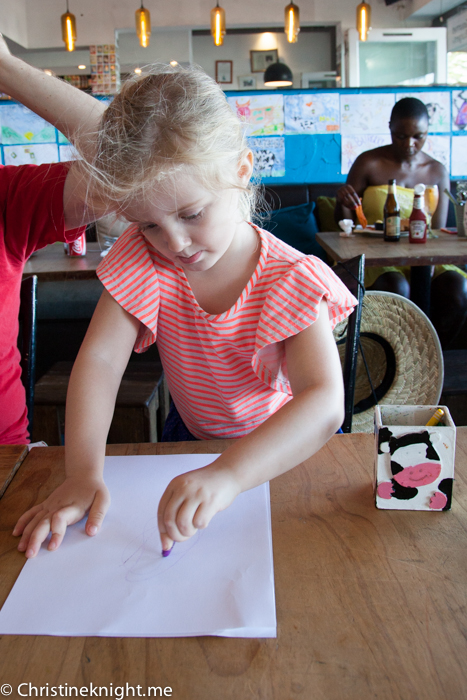 You know a restaurant is kid-friendly when you sit down and a box of crayons and drawing paper appears immediately on your table. The walls are covered with the drawings of Moo's kiddie customers too – another good sign.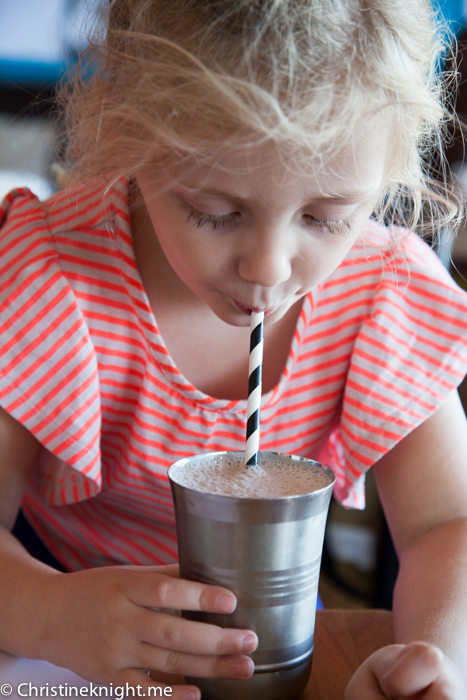 We ordered the kids' Mini Falafel Burger with Hummus and a chocolate milkshake, $10.95, a Vanilla Malt Milkshake, $6, the Grilled Haloumi vegetarian burger, $14.50, Kangaroo Burger, $16.50 and a side of Sweet Potato Chips, $5.50. All in all, a bit expensive for burgers, but I guess you're paying for the view, too.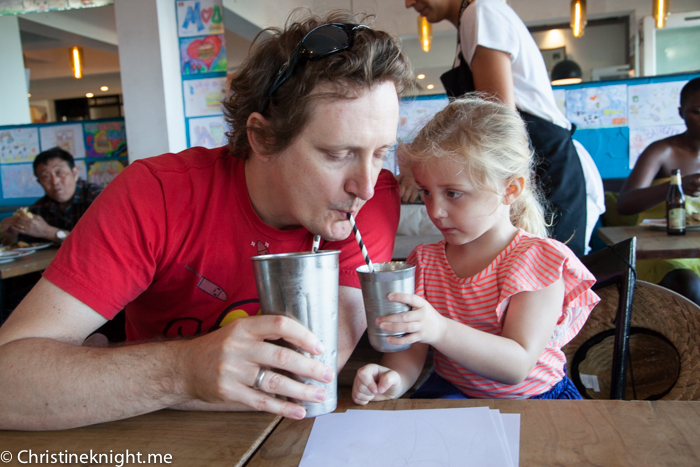 The kids' milkshake came in the cutest cup – a miniature version of the adult one. Both shakes were classic, old school Aussie shakes.
The Bondi branch of Moo Gourmet Burgers overlooks Bondi Beach.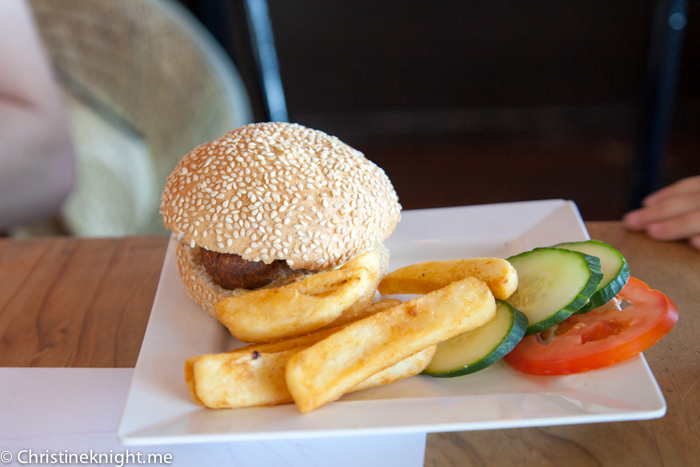 The kids' burger came with a small side of chips and a little side salad. It was the perfect size for little kids – and still way too much food for my little Cheese to be able to finish.
My haloumi burger was delicious: pureed avocado, haloumi, tomato, rocket and cucumber on a fluffy fresh bun. Hubbie's kangaroo burger was "great". He loves word economy.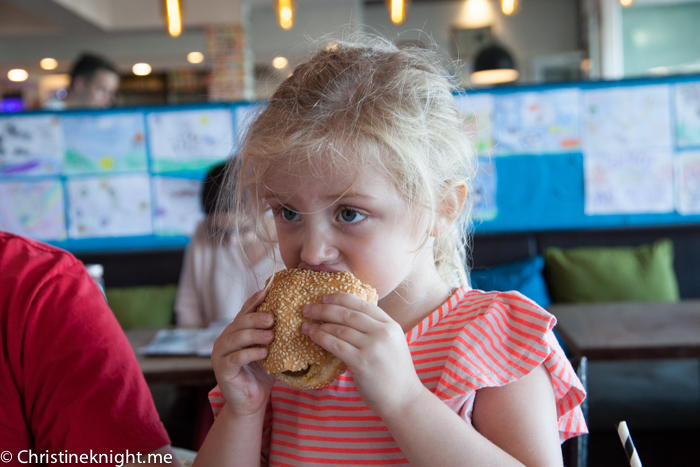 We thoroughly enjoyed our burgers at Moo Gourmet. A great easy dining option with plenty for everyone to eat and a laidback atmosphere perfect for families.
Highchairs: Yes.
Stroller storage: Minimal.
Easy access: Yes.
Change tables: No.
Kids' menu: Yes.
Moo Gourmet Burgers
70A Campbell Parade,
Bondi Beach NSW 2026
Phone: (02) 9300 8898
Prices: $$
Hours: Daily 11am-9:30pm
Get Directions