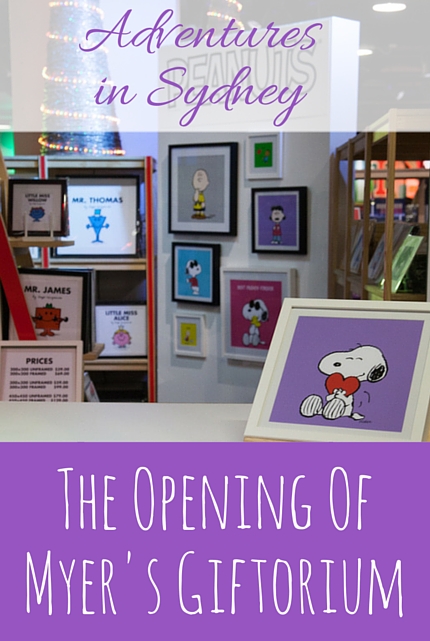 The holiday season is my favourite time of year. I admit to going a bit overboard with the festivities – I just can't help myself. This past weekend I was invited to the opening of the Myer Christmas Giftorium in Sydney. The Giftorium is more than just a store, it's a really one-stop Christmas destination in Sydney where kids can meet Santa, write him a letter with their wish list, ride a mini train and also check out the hottest gifts for the whole family.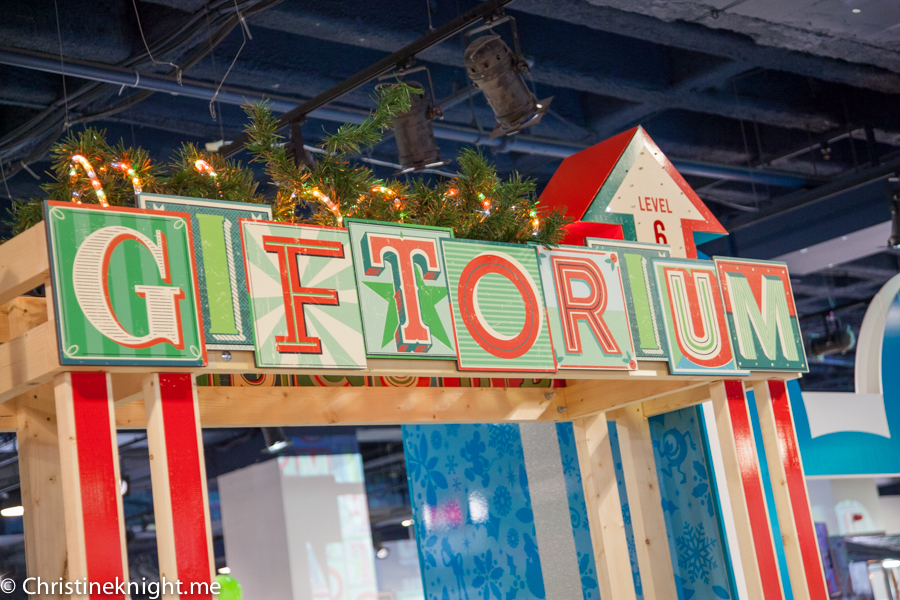 The Frozen and Disney section was a very popular section of the store, particularly the Elsa singing gloves and Anna and Elsa dolls. Still a hit, almost two year on. This is also the area where you'll find Toy Story, Minnie & Mickey, Cinderella, Marvel Avengers and Inside Out toys.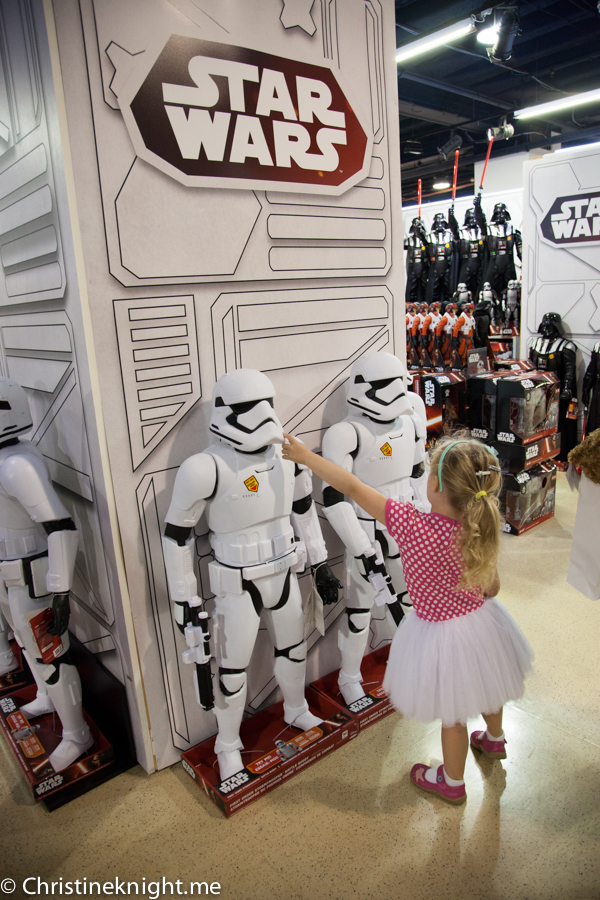 The talking storm troopers in the Star Wars pop up were also extremely popular. We have a Star Wars lover in our house so I think we will be revisiting this section shortly…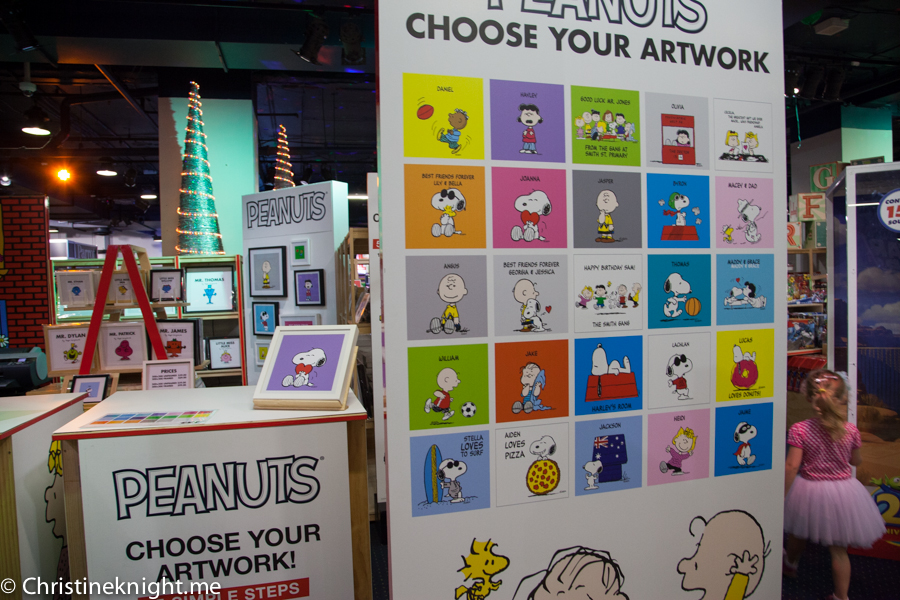 Myer have really upped their personalised gifts this year, which are MY personal favourites. The Peanuts pop up store is particularly cute. Choose your artwork and name, et voila, custom artwork.
Preschoolers will love the array of Peppa Pig toys.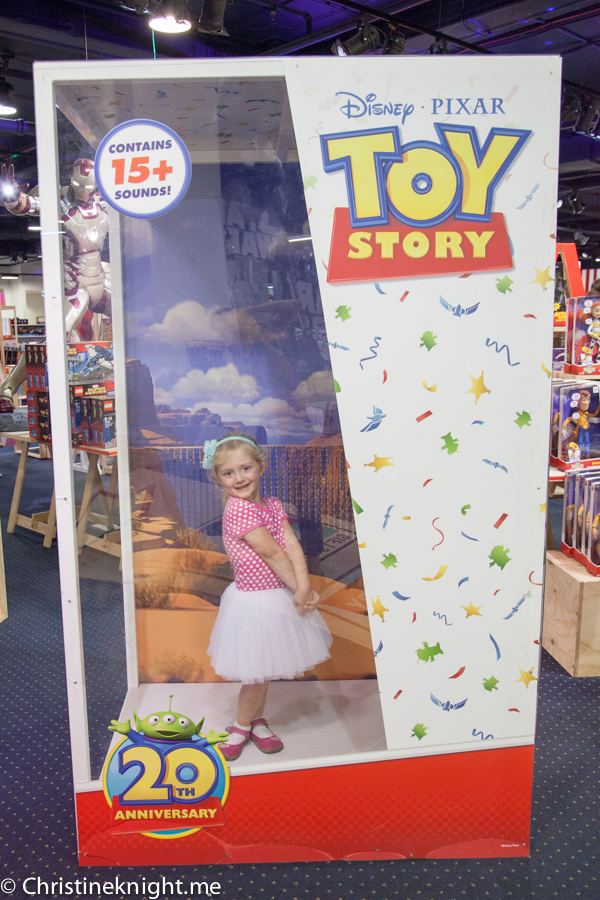 This Toy Story booth is a cute photo opp for kids to pretend to be a toy on sale for Christmas.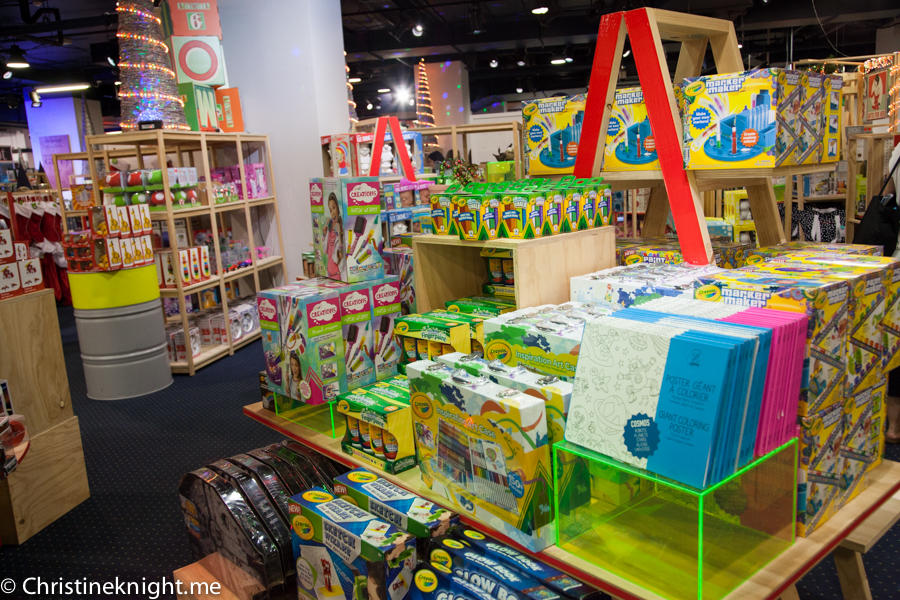 Arty kids are covered with a particularly big arts and crafts area, including brands like Crayola and Seedling.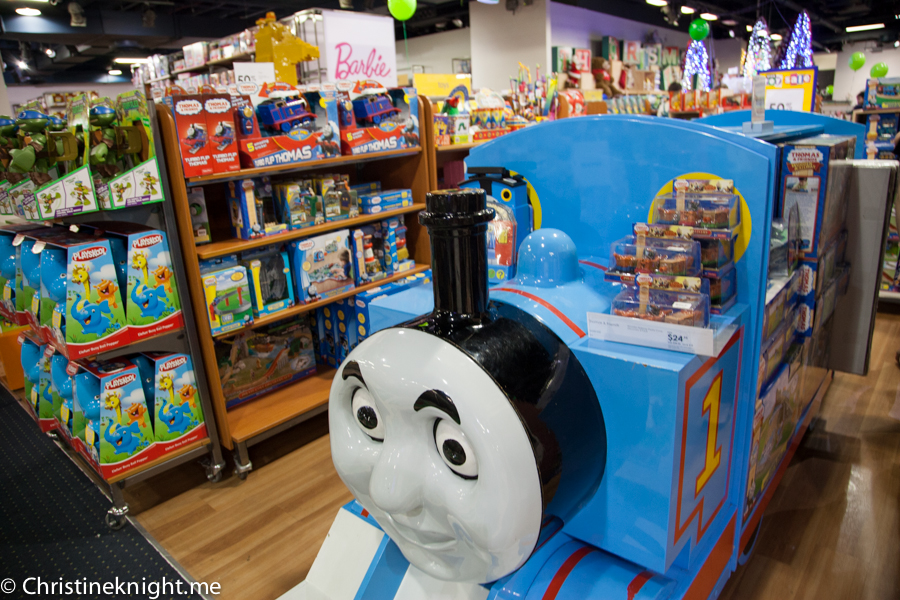 Another hit with the preschooler set is this huge Thomas the Tank Engine and toys.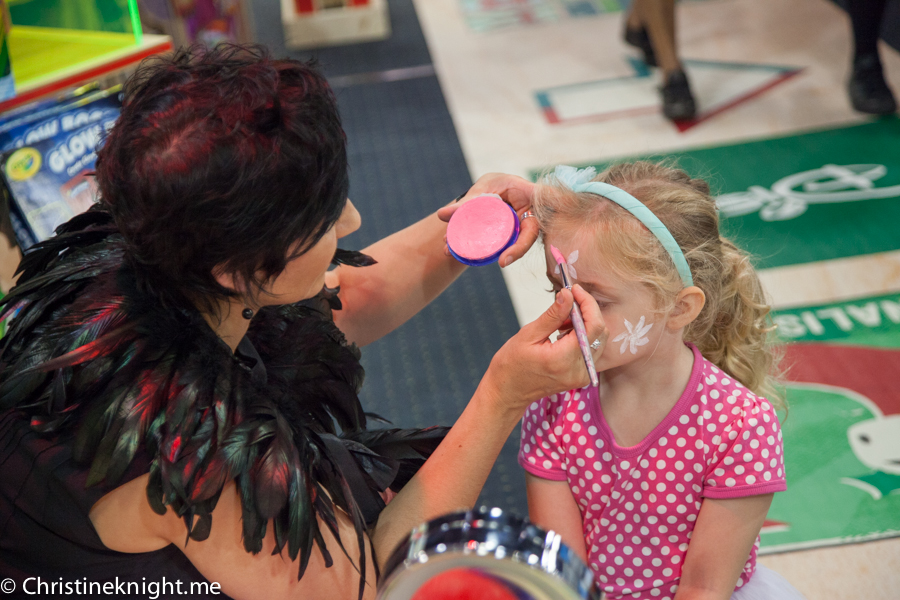 A bit of face painting fun at the craft station.
The most popular item at the Giftorium this year – personalised Nutella jars. For only $12, it's a gift that is unique, cheap and delicious. Myer is the only retailer in Australia to offer this service in-store. It's available in all stores as well as online from November 6.
Christmas decorations abound with plenty of ideas for making your home look jolly.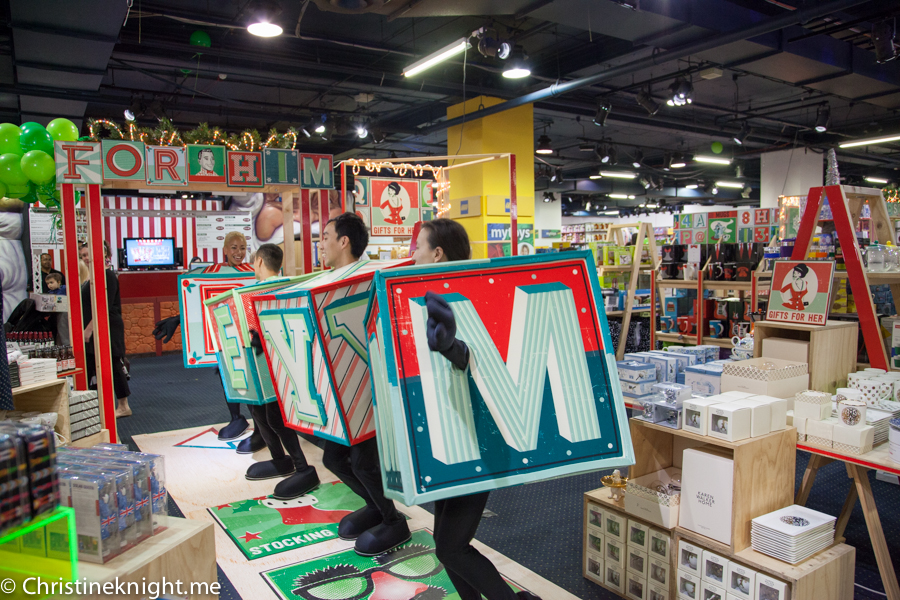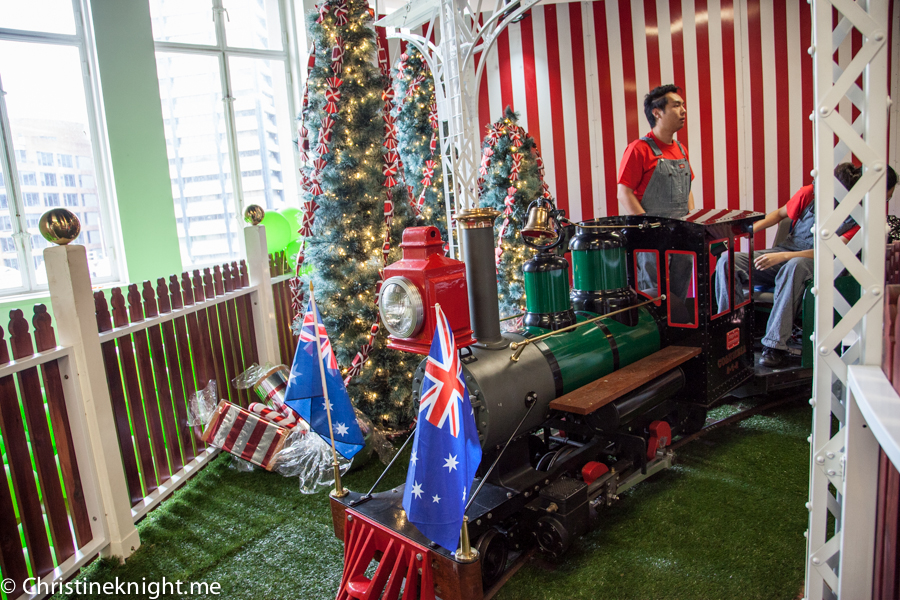 Right in the back of the store is a mini train that gives free rides to kiddies.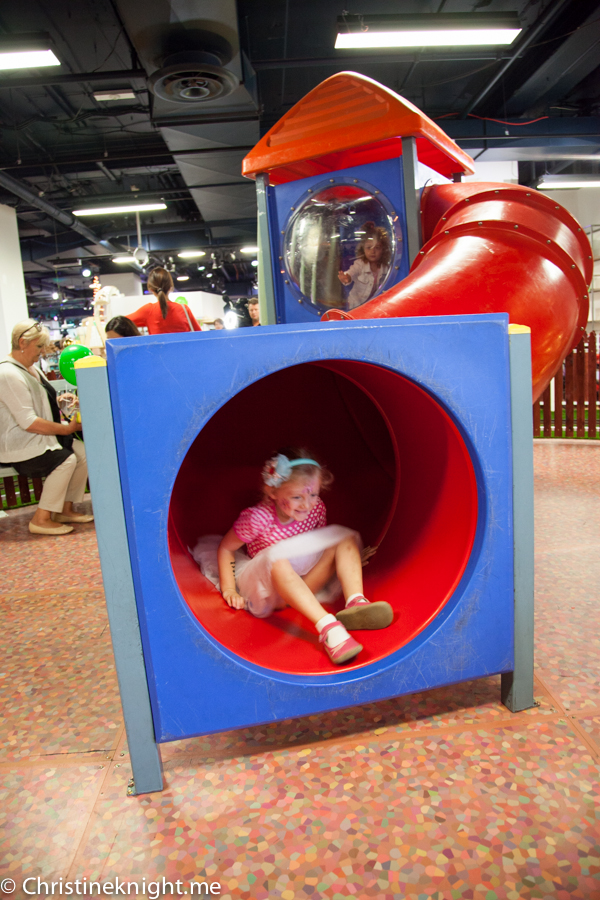 Next to the train depot is this little indoor play area. Perfect for letting kids run their sillies out with one parent supervising while the other does some sneaky Christmas shopping.
Santaland is next door to the train – beat the queue by booking online. This year Santa has brought his reindeer with him – kids can give the slumbering Rudolph a little pat when they visit.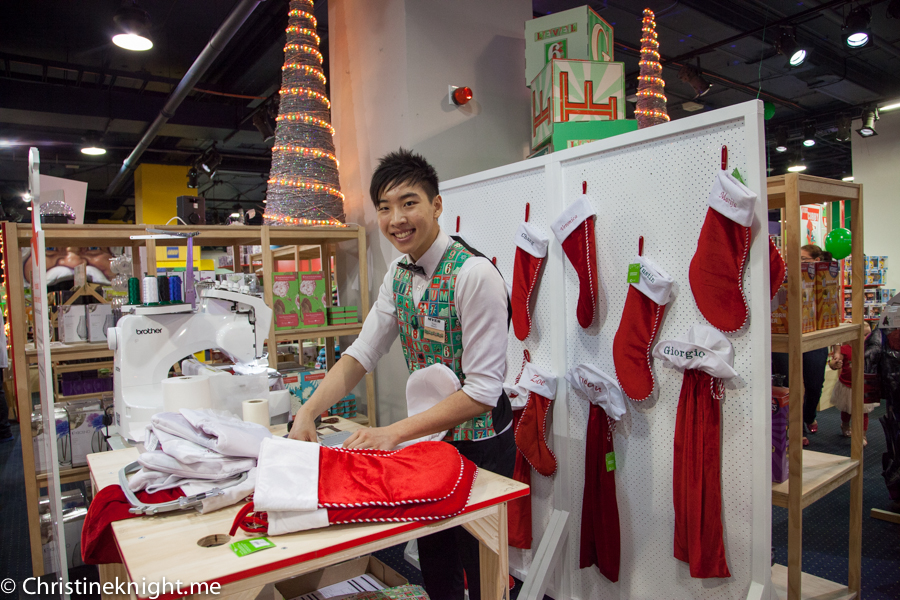 Another personalision service available at the Myer Christmas Giftorium – custom Santa sacks and Christmas stockings.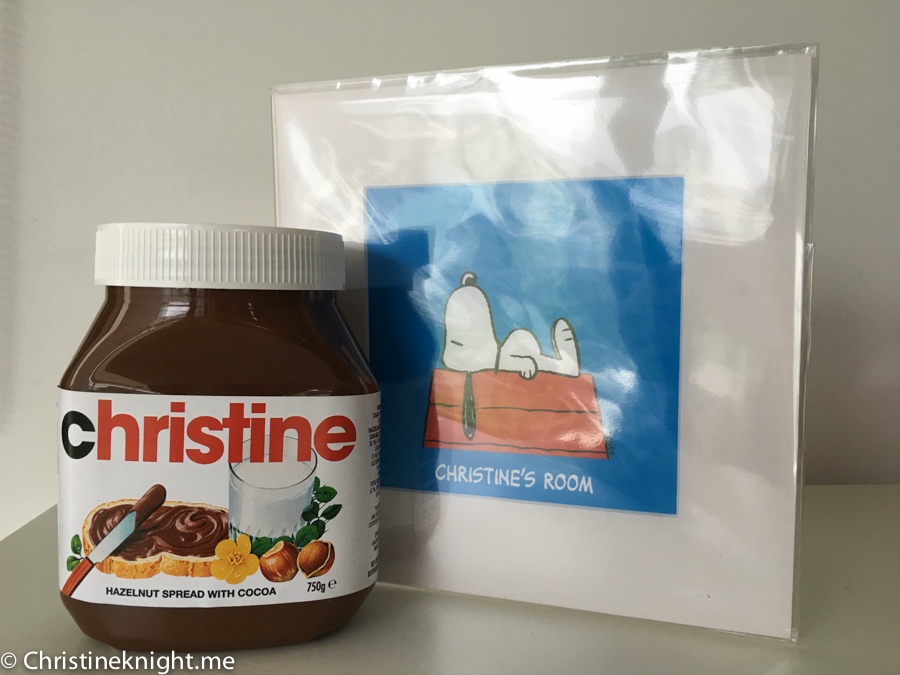 My two favourite takeaways from the Myer Christmas Giftorium.
Are you excited about Christmas too? What's on your Chrissie wish list?