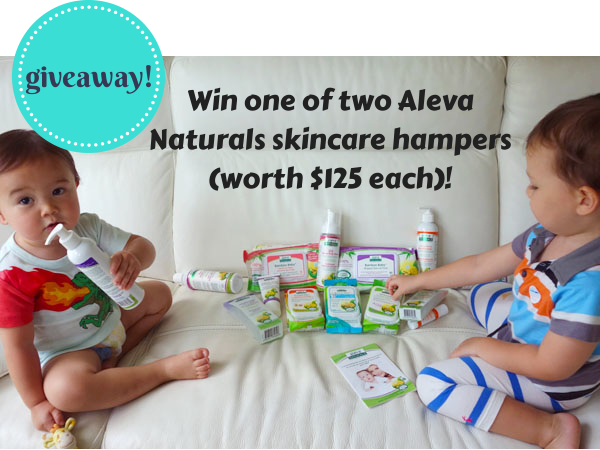 Aleva Naturals has launched in Singapore (stocked in Mothercare stores), boasting a big range of pure, natural, and vegan products for babies and kids.
Hailing from Canada, the products are natural plant-based and devoid of any hidden chemicals. A HUGE plus when it comes to dealing with baby's sensitive skin.
Here's what the product range looks like, and almost all of them will appear in the two winner's hampers if you win this giveaway!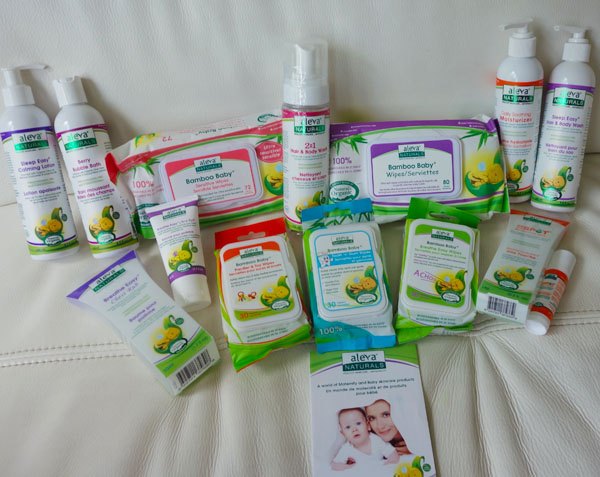 Aleva Naturals are giving away two hampers, worth over $125 each!
You can submit some of the entries more than once a day, so come back tomorrow to get more entries in the draw.

Giveaways will run from 9-15 2014 inclusive.
Winner's entry(s) will be verified according to the entry criteria(s).
Winners may collect their hamper from the office (address will be provided).
Most impressive of all are their divine bamboo wipes. ALL OF THEM!!! There are 5 kinds, and you'll see that all the packaging comes with a plastic clip lid. These are INVALUABLE. I don't even know why there are wipes out there that have a sticker lid – they are completely useless. I love these Aleva Naturals wipes packaging!
On top of that, the wipes are made of ultra-soft extra strong bamboo cloth, and it makes a noticeable difference. They are very very strong, and so gentle. All-organic, I don't worry about unecessary chemicals lurking around on the skin afterwards. It's also eco-friendly, as they're 100% biodegradable in 21 days (impressive).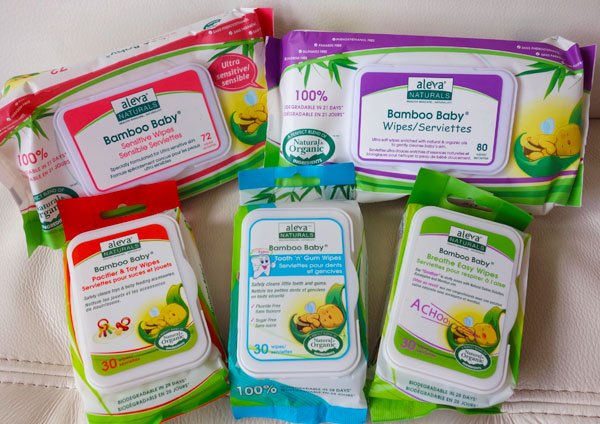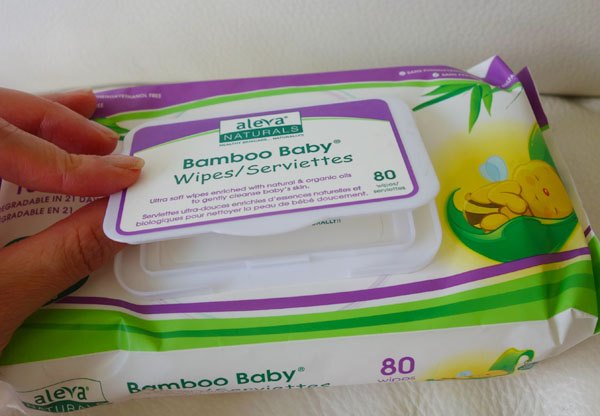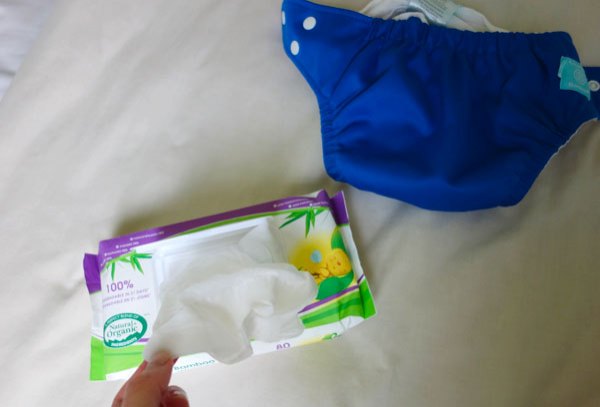 The Aleva Naturals moisturizers and balms are free of fragrances, so either have no smell, or a very subtle one from the organic ingredients. My kids are slathered in Aleva Naturals Sleep Easy Calming Lotion before bed every night – and I like how it absorbs quickly and easily instead of 'sitting' on their skin for ages.
And the Daily Soothing Moisturizer?
I've… errr… stolen it for my own use 😉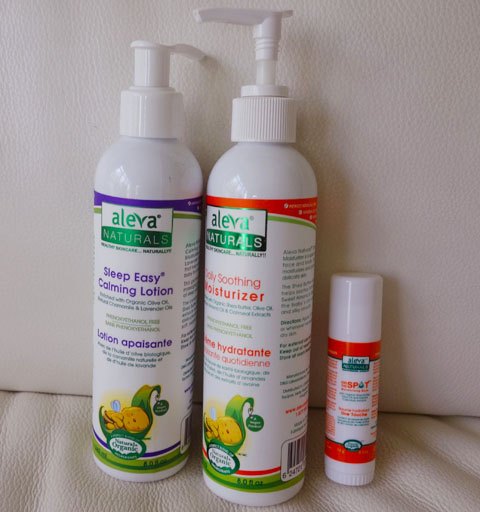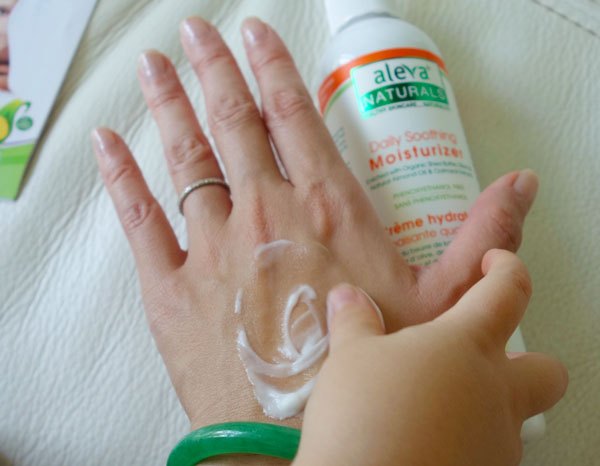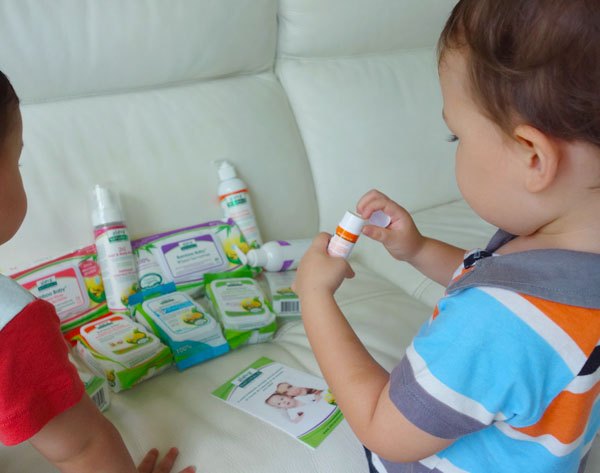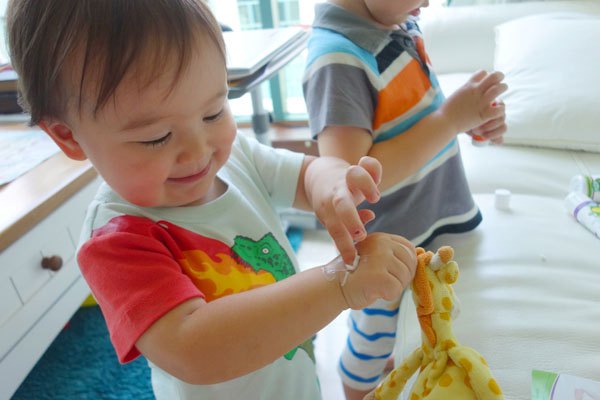 The Aleva Naturals Breathe Easy Chest Rub is one of my go-to products right now – it's excellent for when one of the kids have the sniffles or is feeling under the weather. It's a natural alternative to those menthol rubs and superb for young children's skin. It's not as greasy as Vicks rubs, so I particularly like how it doesn't soak into their clothes.
This is Hunter's hand, rubbing some of it into Carter's leg! I think it's supposed to go on his chest though… 😉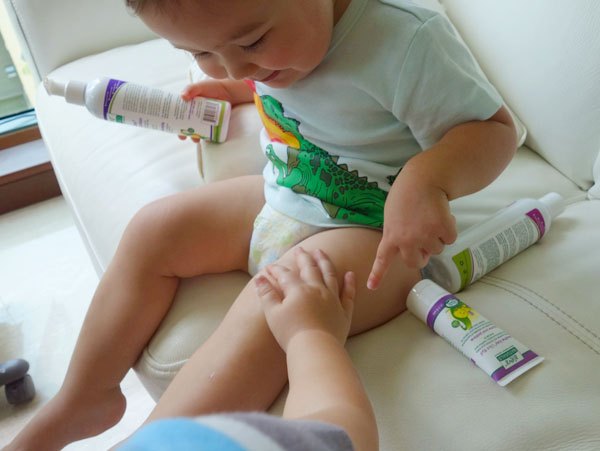 Aleva Naturals also have a range of body wash, shampoos and bubble bath products. The downside is that they don't foam up like mad, but that's because the range is devoid of harsh chemicals (Sodium Lauryl Sulfate is the chemical that is used in almost all hair/body products out there, as it's what makes products foam, but is known to be a skin irritant). The upside is that they feel really really soft and kind to the skin. I've snuck the products to use on myself, so I know!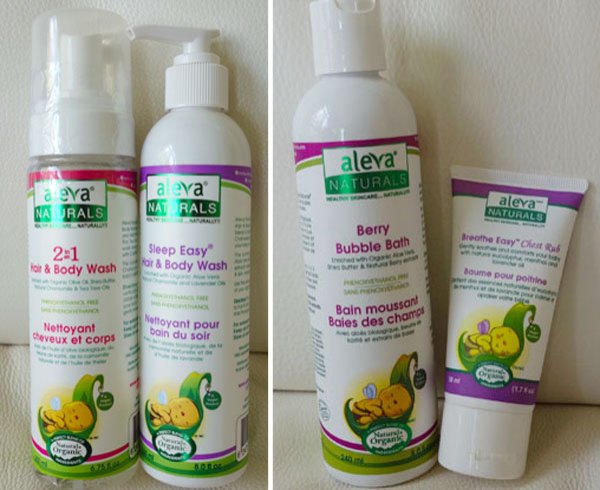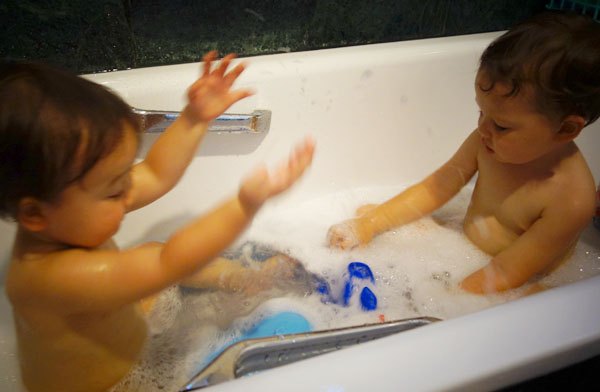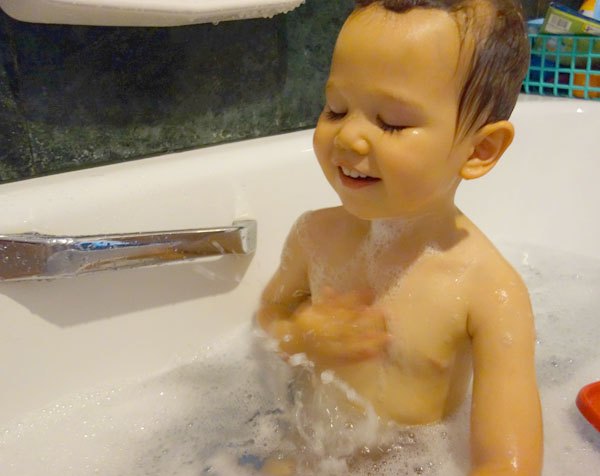 Aleva Naturals is stocked at Mothercare stores in Singapore.