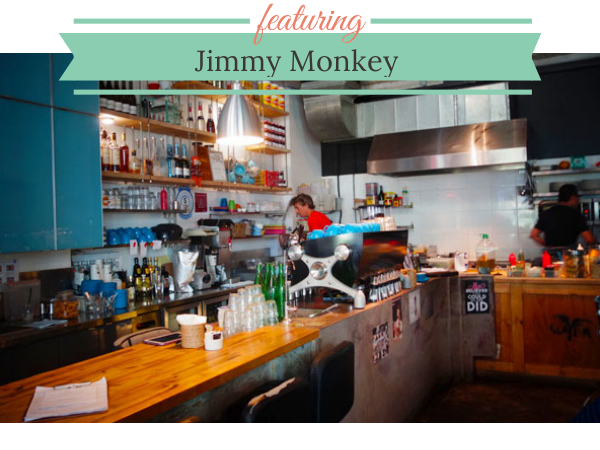 Jimmy Monkey has been featured here on Brunch With My Baby before, but it's worth another mention since the service is excellent and I found myself thoroughly enjoying their food lately.
It's fairly dark inside, but it isn't crowded (we normally go on weekday mornings), so it makes for a nice spot of relaxation. The vibe is chill, the area is pretty unknown, and recently I've spotted a few kids there with their mums.. so I don't feel as awkward bringing mine along!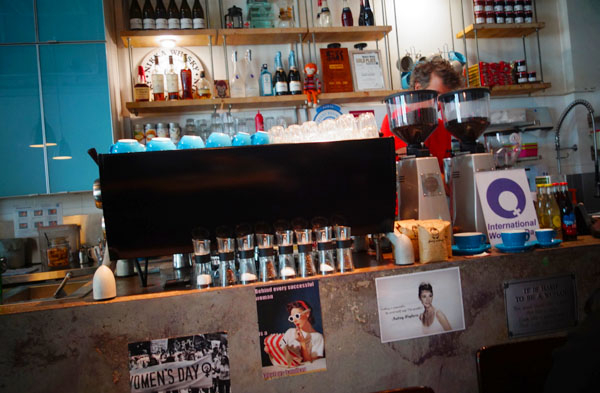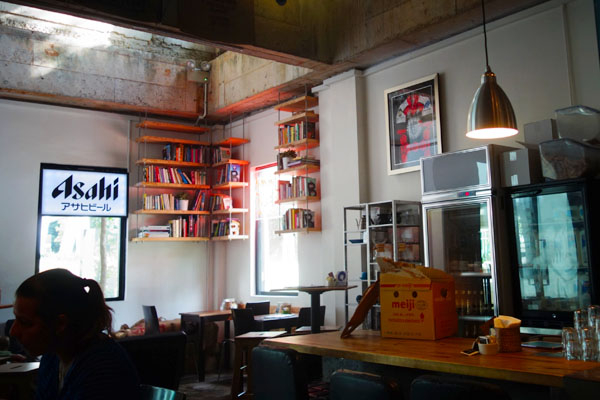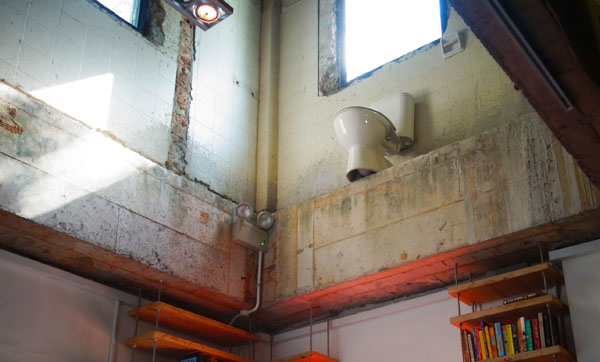 MAJOR PROPS to Jimmy Monkey for providing chilled water, complimentary. Not only that, you can help yourself to the tall green glass bottles to refill at your leisure. Much love and respect!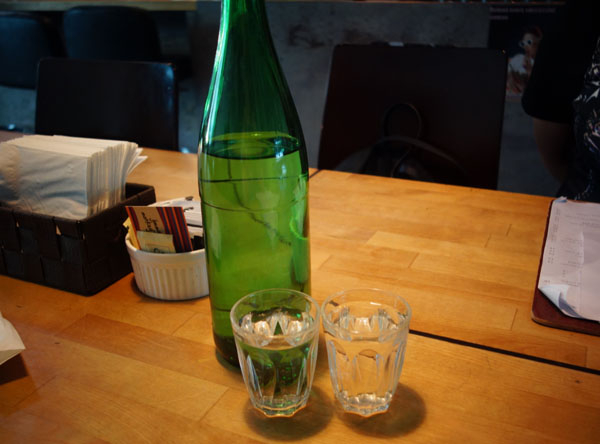 My Flat White arrives in a cheerful bright blue cup and is accompanied by a wee piece of biscotti.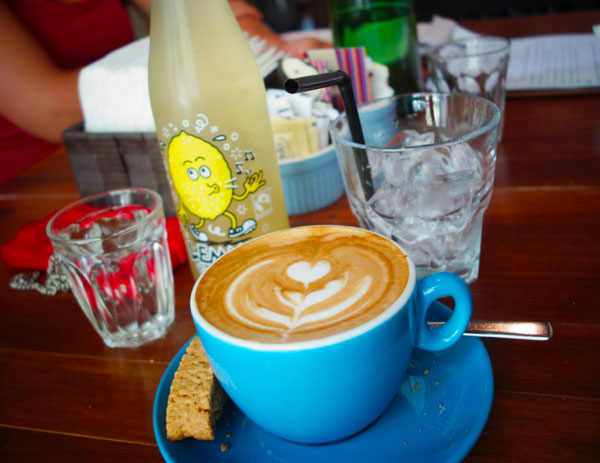 I can't ever visit Jimmy Monkey without ordering The Hulk ($16), a stunning mass of chunky avocado and feta on sourdough and sprinkled with dukka. It's outstanding and both my kids love it! The avocado is always creamy, ripe-soft, and contains no weird brown or squiggly bits. It's healthy and delicious.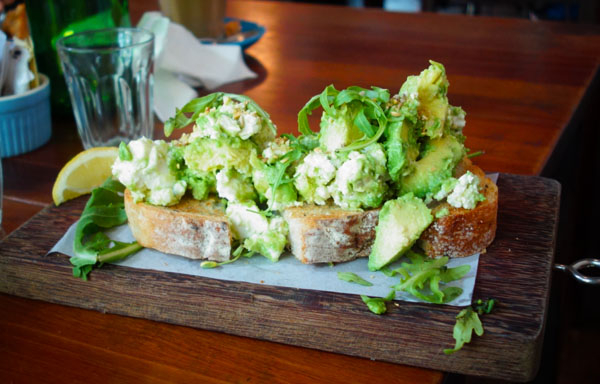 New on their menu is Grilled mushrooms and poached egg on toast. I love the fat juicy mushrooms, but the poached egg is a little undersized – it would have been perfect with another egg. Nevertheless, this is still delicious and the smokiness of the grilled mushrooms really comes through.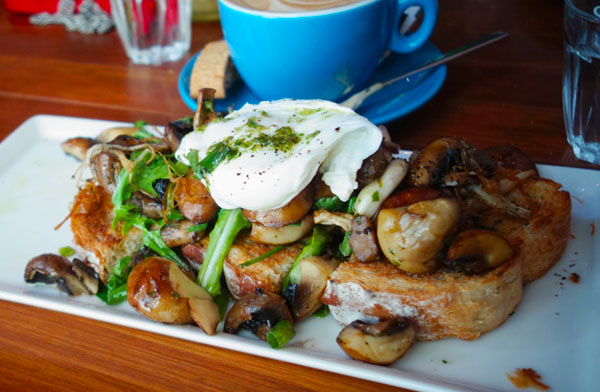 If you're after a burger-style meal, you won't go wrong with the JM Breakfast Sandwich ($16) with bacon, rocket, egg, romato tomato, avocado and kay's relish. The flavours and textures of the various ingredients go together so well, and it's juicy but not to the point where you have liquid running down your arm as you take a bite. Delicious!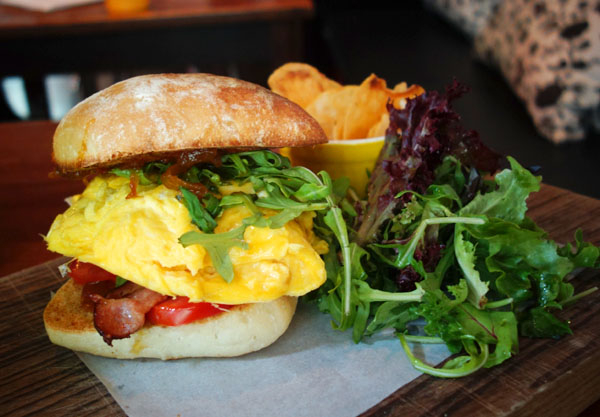 Last Bite: Jimmy Monkey's laid back vibe and simple-but-delicious dishes are a hit with us. The Hulk is a must-order if you like avocados!
Highchairs: Yes
Easy access: Yes
Change tables: No
Kids' menu: No
Jimmy Monkey Cafe
9 One-North Gateway
#01-51 One-North Residences
Singapore 138643
Phone: 6777 8470
Prices: $$
Hours: Mon – Fri: 8:30 am – 8:30 pm, Sat – Sun: 8:30 am – 6:00 pm