In our Brunch Special posts, we bring you local moms who are leaders in their fields, and ask them how they navigate the food scene in New York City with their kids.
Today's Brunch Special is courtesy of Raegan Moya-Jones, best known as the creator of the aden + anais swaddle empire. Raegan lives with her husband, Markos, and four daughters, aged two through nine, in an apartment overlooking the Hudson River in DUMBO, Brooklyn.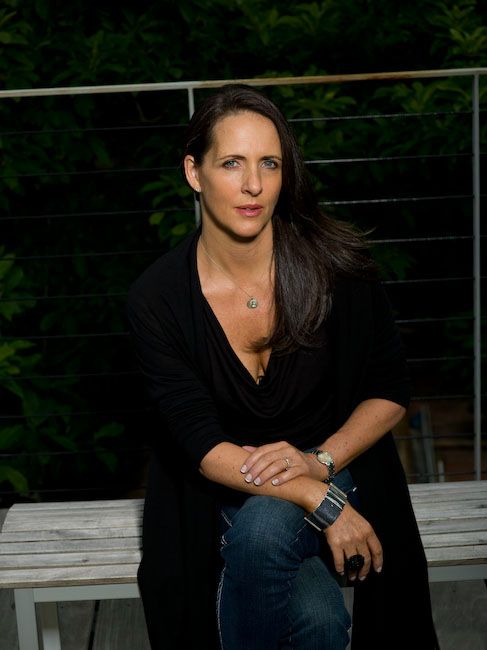 Raegan originally hails from Sydney, Australia, but after being here many years, considers herself a New Yorker. After living on the Upper West Side for a long time, Raegan and her brood moved to DUMBO in search of space for their growing family. Raegan says they are here to stay.
Like most New Yorkers, Raegan and Markos admit to being total foodies. As such, they started taking their kids to restaurants not long after they were born, with a desire to continue to enjoy their pre-baby New York life as much as possible.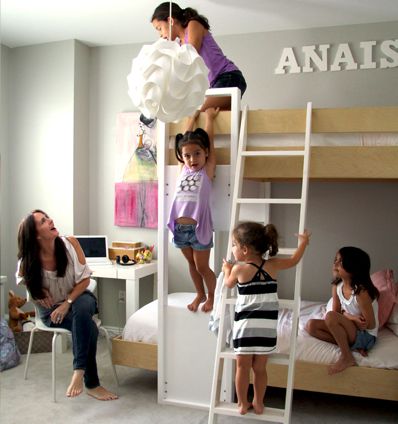 What are some of Raegan's favourite places to eat out with the family?
Nowadays, the family is happy to keep it lowkey. "We'll grab a baguette from (recently re-opened bakery) Almondine, add cheese, and head to Brooklyn Bridge Park for a picnic on a sunny day," says Raegan.
Their favourite family restaurant outing is to hop on the ferry to Williamsburg to visit their regular brunch spot, Dressler. "They have French toast that the girls all love," says Raegan. "They're really great to the girls, and are accommodating to Anais's request for olives." (Anais, nine, has been a vegetarian/vegan since age six.)
Raegan and Markos will also take the girls to Pastis in the Meatpacking district for brunch on occasion: "Once, when I was away on a work trip, Markos packed up all four girls and took them, plus a friend's dog, there for brunch," remembers Raegan. (Are we all thinking the same thing? Brave man!)
Other solid options that are always reliably kid-friendly? "Isabella's (on the Upper West Side) and The River Deli in Brooklyn Heights."
What were the easiest and hardest ages to eat out your kids?
"The easiest age is when they're super young, you can just pop them in a car seat and put it on a chair next to you," recalls Raegan. "The toughest age is about two to five." (Uh. Oh. We have a long road ahead of us!) Raegan's girls are mostly at a stage now where they are happy to sit in a restaurant and chat with each other. "If a meal drags on, Anais, the eldest, will take the younger girls for a walk outside," says Raegan.
How did you go about introducing your kids to table manners?
Raegan and her husband hope the girls grow up to be foodies like themselves, and to appreciate dining out. "We've taught them table manners from an early age," says Raegan. "Things like sitting down as soon as you arrive, putting the napkin on your lap, how to use cutlery – the Australian way!" (American readers – this means we put our cutlery together at the end of a meal to signify we're finished.)
How do you and the family unplug from technology?
iPads and iPhones are a no-no when the family go out to eat. "We sit together and talk," says Raegan. "If the kids need entertaining, we bring coloring books and crayons." For the youngest, Amelie Rose, playing with a spoon was entertainment enough to get her through a meal until she was old enough to join in the family discussions.
Do you and Markos have date nights?
Reagan and Markos made a New Year's Eve resolution to start making time for regular date nights, though she does admit they don't do it nearly often enough. "We recently went to Scarpetta, and I love Jean George. I've been there so often that the chef and wait staff know me," says Raegan. "I also really enjoyed Per Se when I was taken there for my 40th birthday. Another place we love to go is Nougatine, where we prefer to sit at the bar."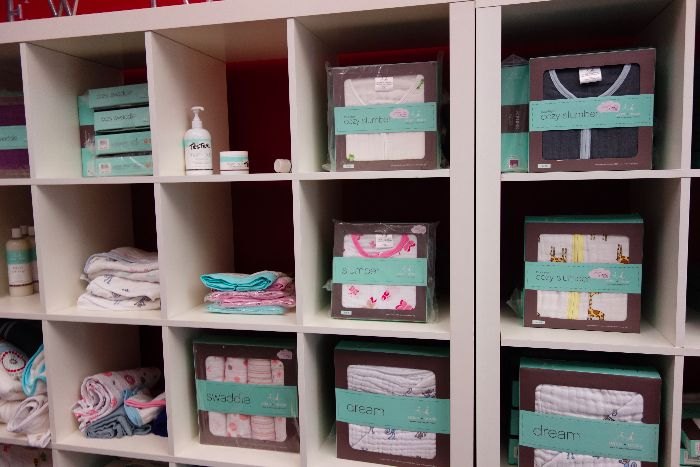 What's next for aden + anais?
There's a lot coming up in the near future for this great little company. aden + anais have some wonderful new products coming out super soon – keep an eye out for a re-invented lovie that your baby will fall in love with (we know that Baby J, who is still smitten with his lovie, will be a fan), plus a soon to be revealed collaboration with one of our favourite kids clothing brands, and more products specifically designed for mums* that we're desperate to try for ourselves. We can't wait to see all of their new ranges and try their new products on the kids!
*(that's how Aussies spell "mom", by the way!)