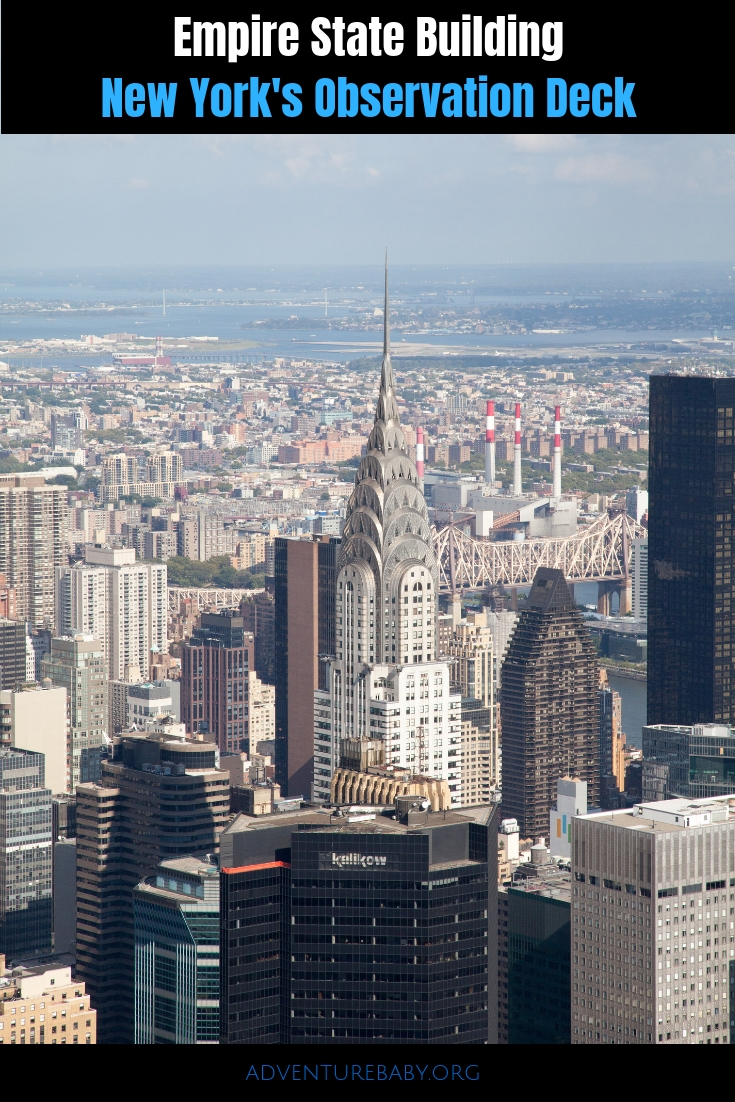 The Empire State Building in Midtown Manhattan, is an Art Deco masterpiece. Built in 1931, the skyscraper is 102-stories tall and features the highest open-air observatory in New York City.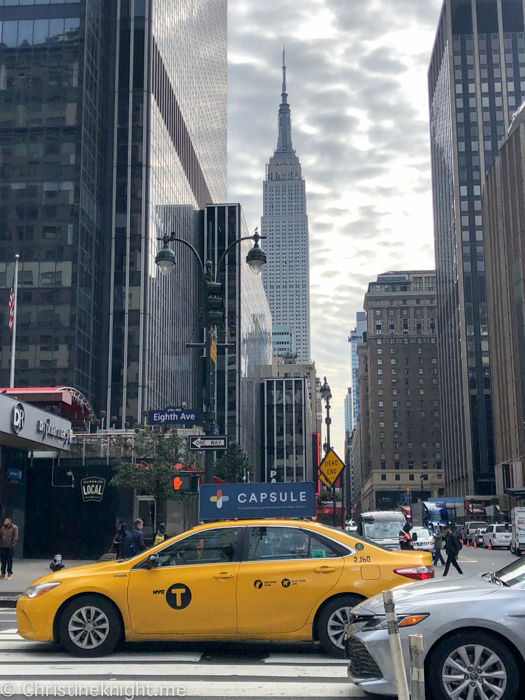 Enter the lobby via the 34th street entrance and enjoy the beautiful art deco ceiling murals and two story model building, before catching the elevator to the 86th floor, home to the most famous observation deck in the world.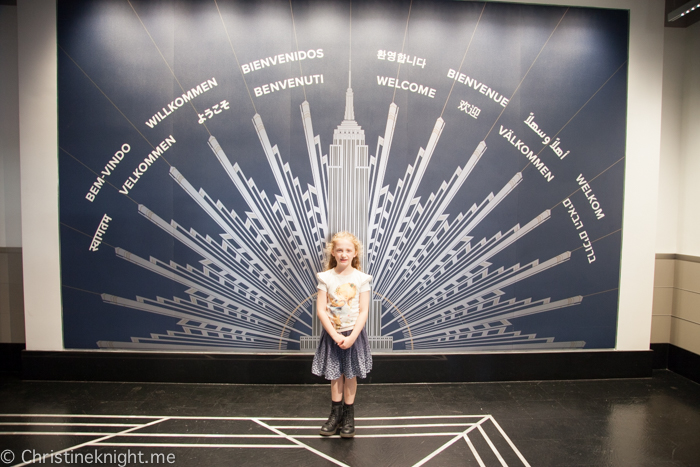 There is a a green screen photo op before taking the elevator – we are always suckers and can't resist.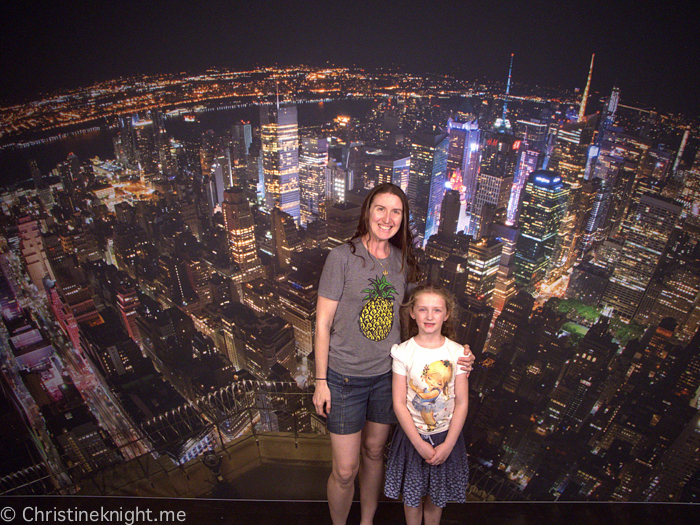 Be sure to take a look at the Dare To Dream Exhibit which tells the story of how the Empire State Building was built. The exhibit is on the 80th floor.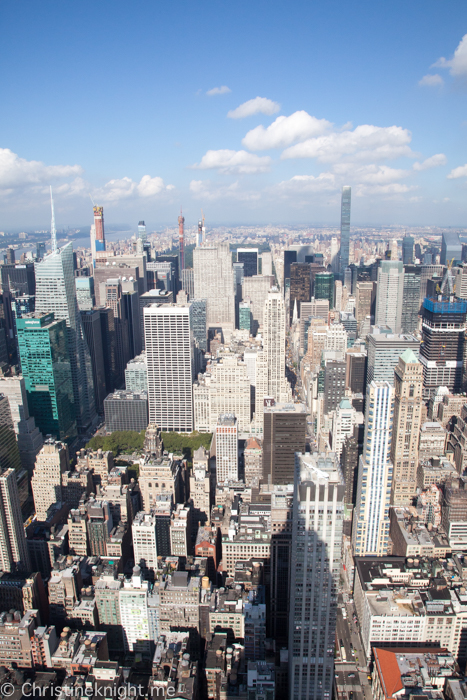 The 86th Floor Observatory offers 360-degree views of New York and beyond. On a clear day you can see views of Central Park, The Hudson River and East River, The Brooklyn Bridge, Times Square and even the tiny The Statue of Liberty, way off in the distance.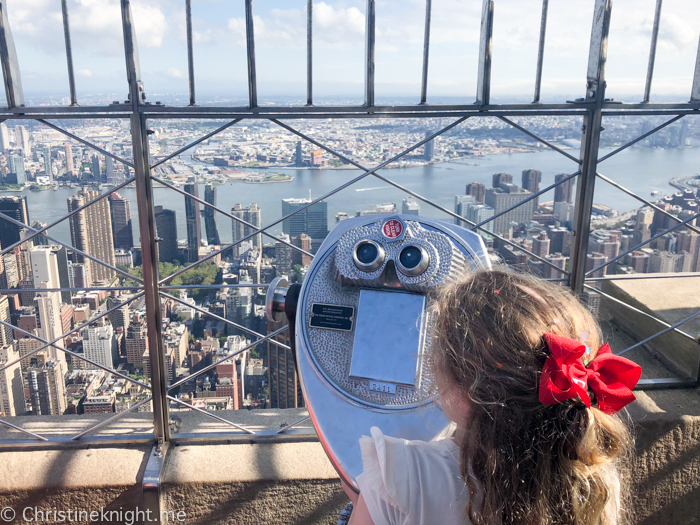 The high-powered binoculars were a massive hit for Cheese, who used them to a closer look at the streets below. The binoculars are free to use!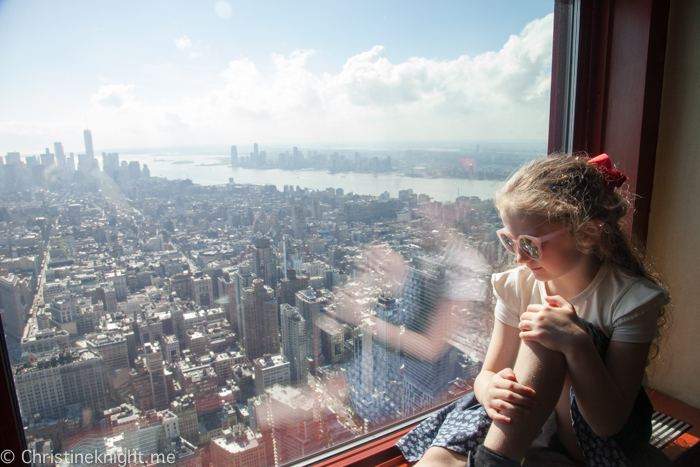 Want to go even higher? An extra $20 USD will buy you a pass to the Empire State Building's Top Deck, on the 102th floor.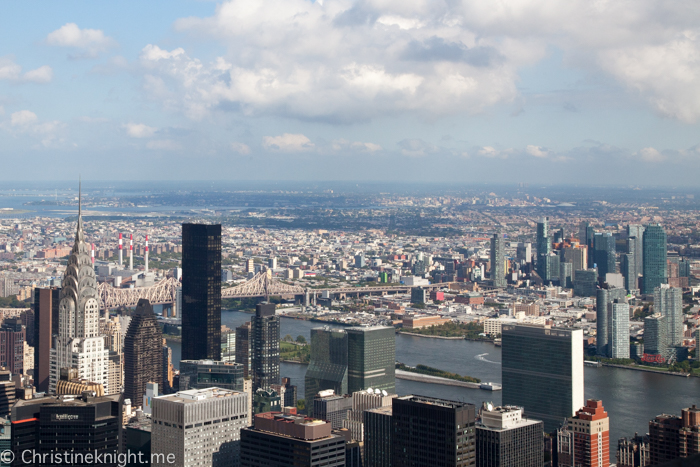 Tips for visiting with kids
Under 6 is free.
Arrive early! The Empire State Building is quietest between 8am-11am.
If you're bringing a stroller, you'll need to fold it before entering the elevator.
Ues the bathroom on the second floor before getting in line for the elevators.
Rug up on cold days: it can get extremely cold up there!
Buy tickets in advance to save lining up.
Visiting the Empire State Building is a fab idea if you're in New York and jet lagged too. Make use of those morning hours!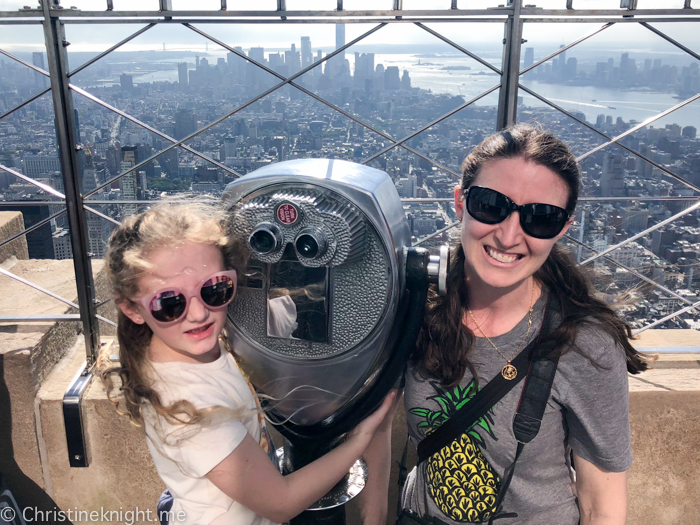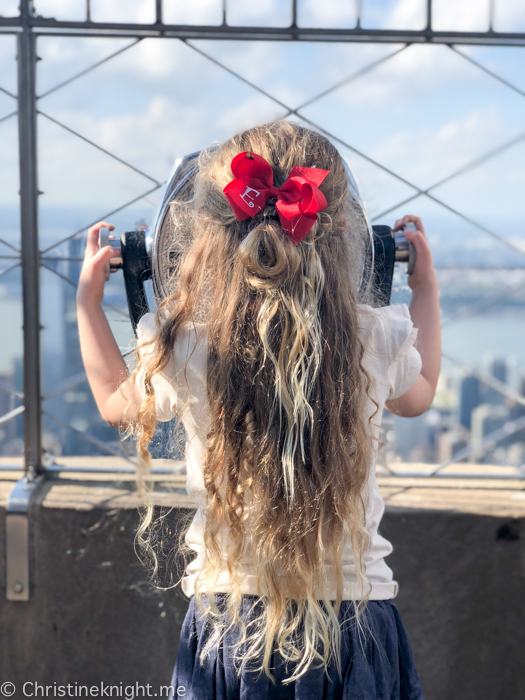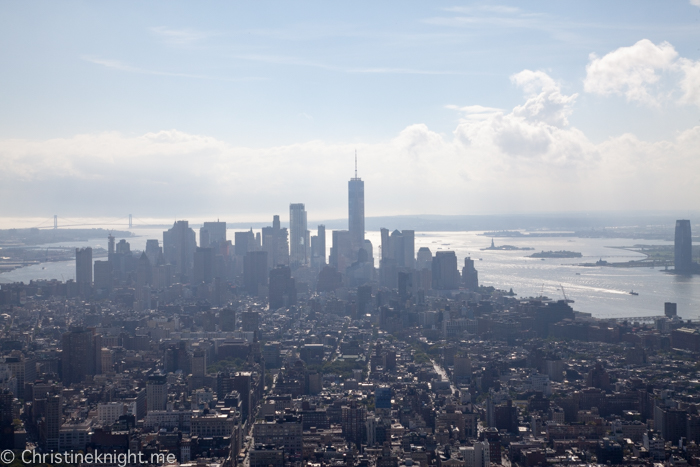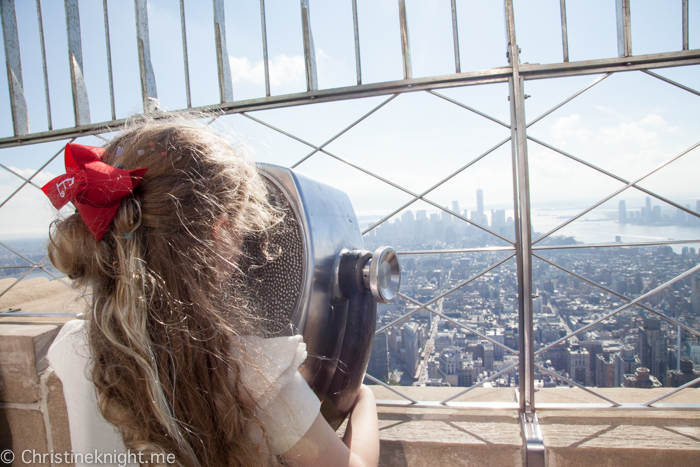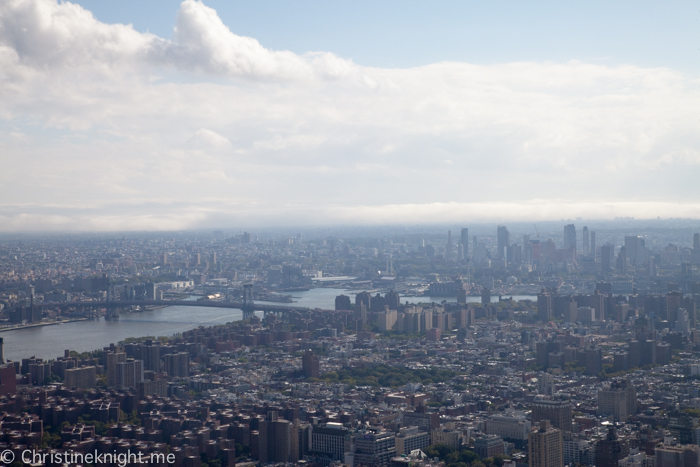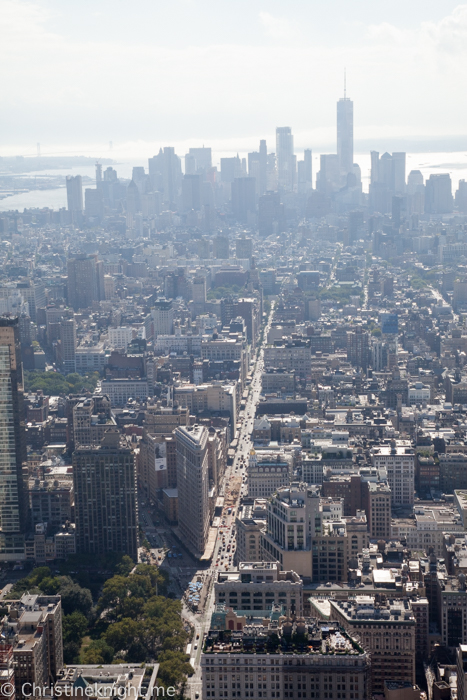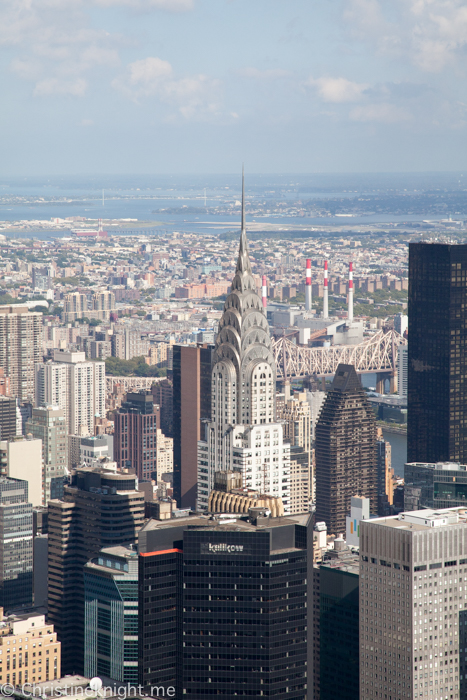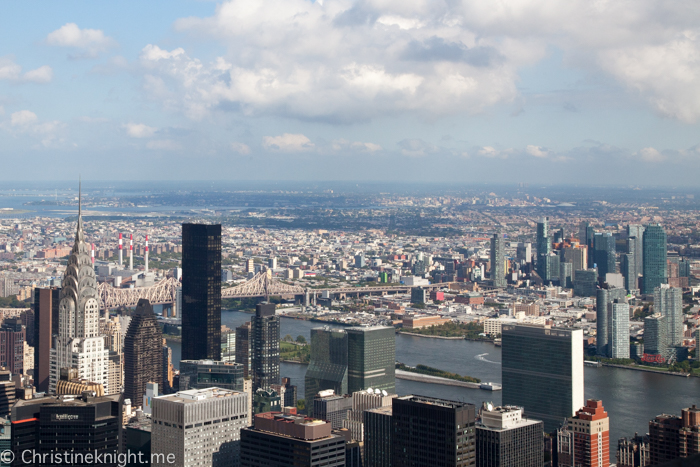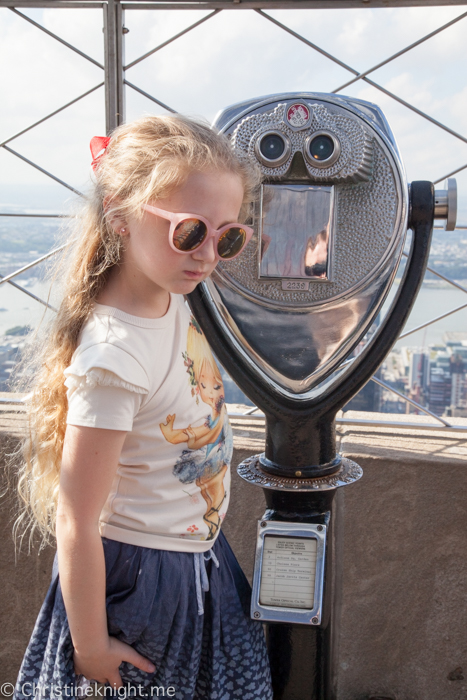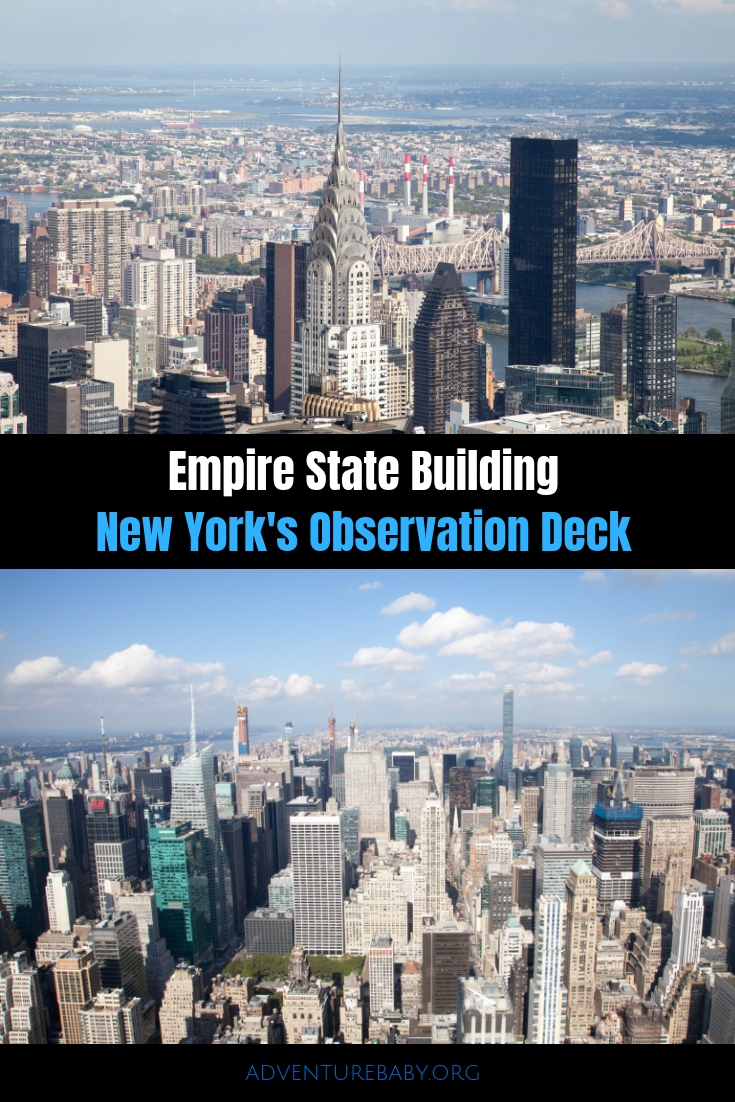 Empire State Building
Hours: Daily, 8am-2am
20 W 34th St, New York, NY 10001
esbnyc.com