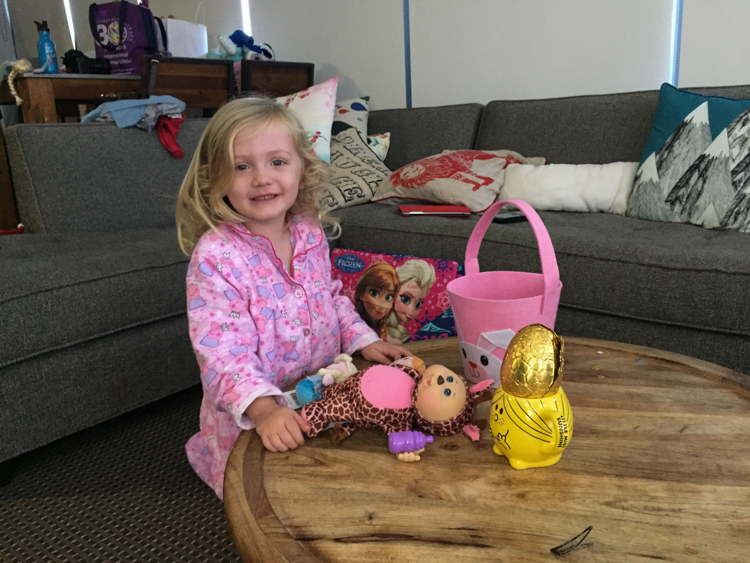 Ahhh it's Easter Sunday, one of the best days of the year. I managed to turn it into a week-long chocolate fest this year by eating a chocolate bunny a day. There is something about Easter chocolate – it just tastes BETTER than regular chocolate, even if it's a plain milk chocolate bunny by Cadbury.
This year was our first back in Australia with Cheese, and I wanted to make it a lot of fun. After opening her Easter basket in her jammies in the morning, she then dressed in her Elsa costume to enjoy her chocolate spoils before we head out to our friends' house to enjoy Easter brunch and an Easter egg hunt.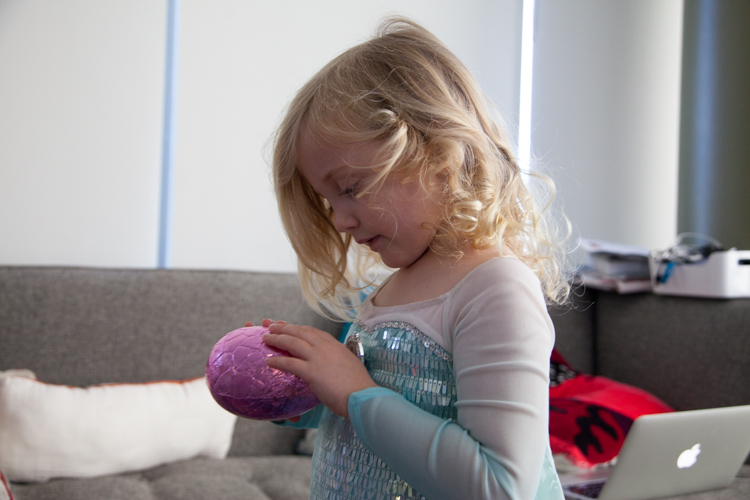 At my friends' house, the girls decorated cupcakes with chocolate shavings and mini chocolate birds' eggs. They made the cutest little nests.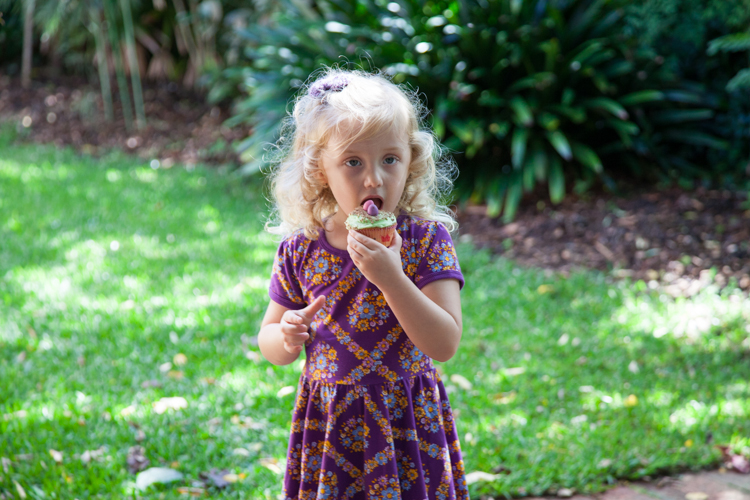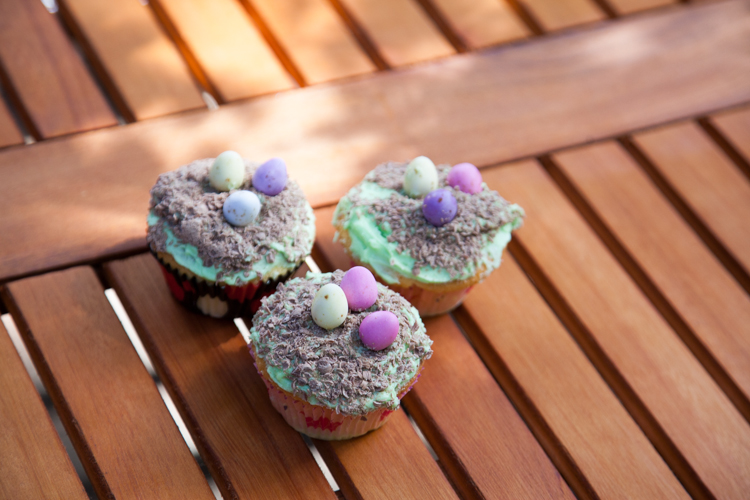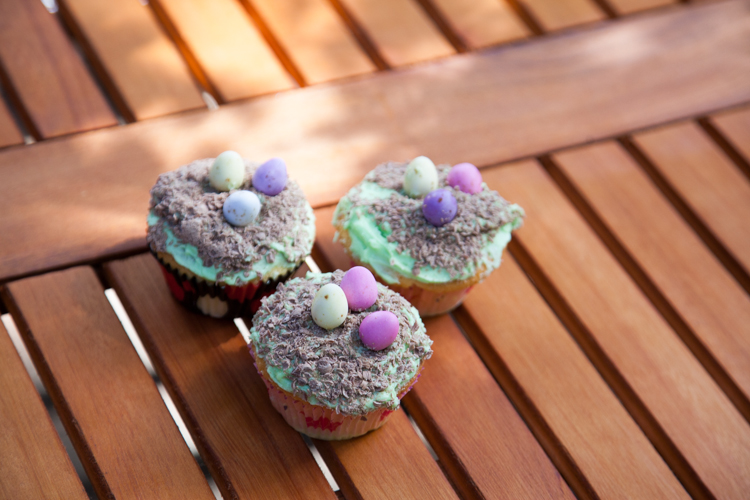 We indulged in a"brown feast" of hot cross buns, pancakes and French toast (don't worry, there was some fruit in there too), before it was time to release the girls on the Easter egg hunt. We used a mix of tiny and small chocolate eggs, plus plastic ones filled with fluffy toy chicks, tiny chocolate eggs and some Easter gummy lollies.
The kids all crashed out and opened their spoils. The plastic eggs were a great hit – they gave an extra fun element to the hunt, as opening them afterwards prolonged the anticipation.
It was a day for family, not just friends. My parents joined us, as did my friend's. We've been close friends since we were 12, so we're all basically family at this stage.
With my girlfriend who hosted us – I can't believe we've been friends for over 20 years.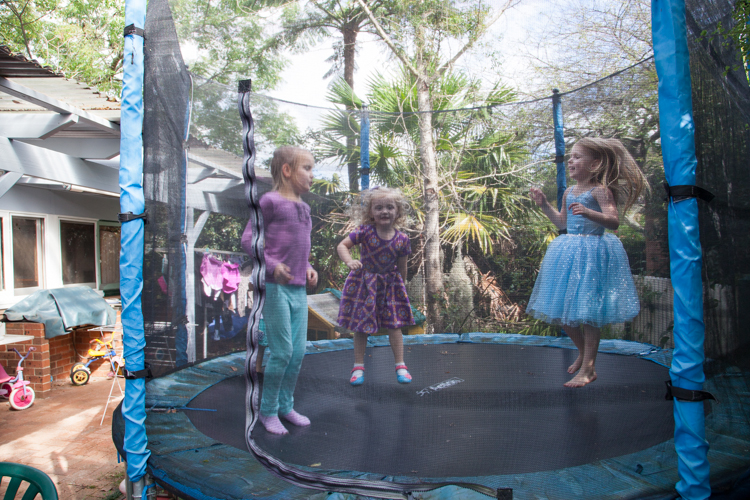 With the sugar high still going strong, the girls bounced it out on the trampoline. Haven't things changed since we were kids? I remember placing a trampoline next to a swimming pool and using it to springboard into the deep end.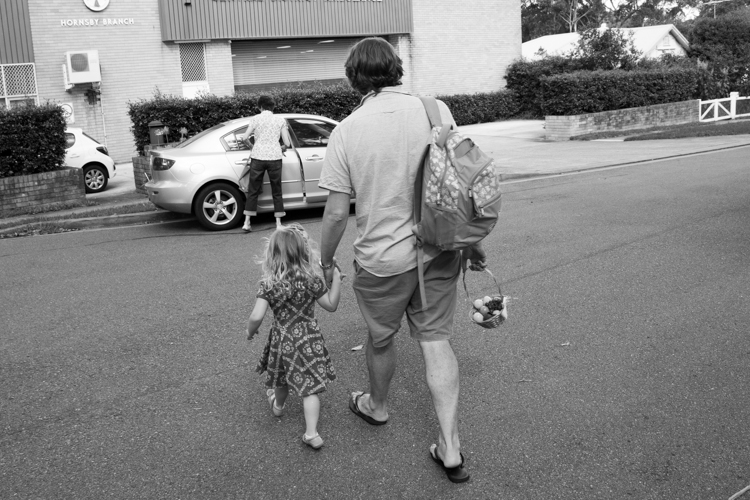 It's always hard to head home after such a wonderful day with loved ones.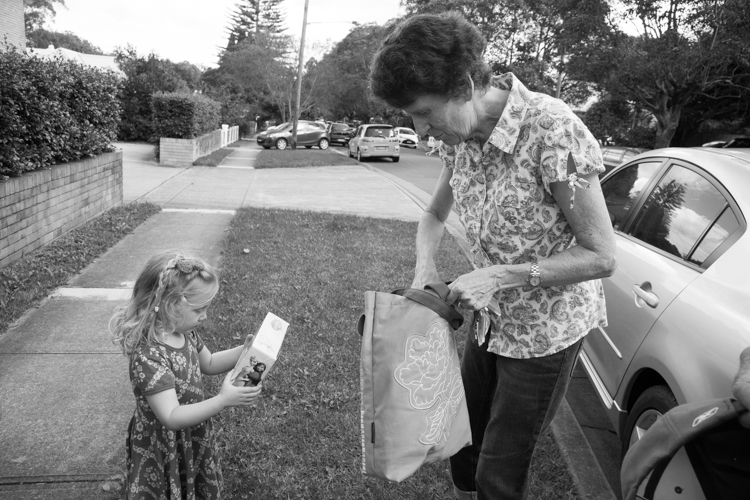 Last Easter gifts for the day from Nana and Pop, and a big hug, and then it was all over for another year.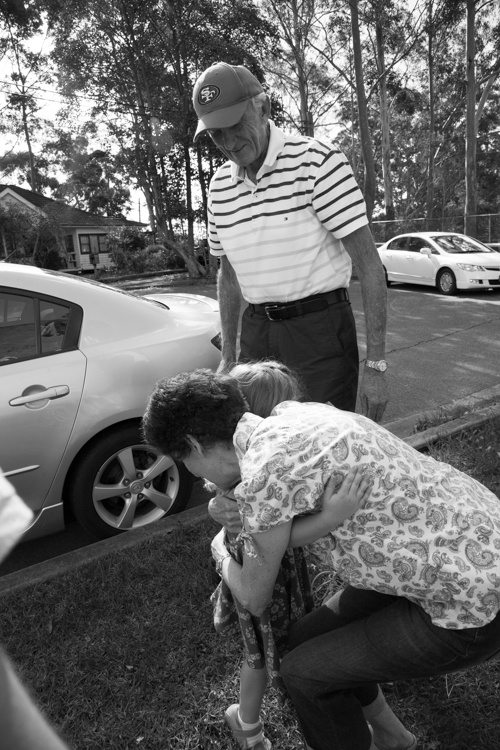 Happy Easter!
Do you celebrate Easter? if so, how did you spend the holiday?