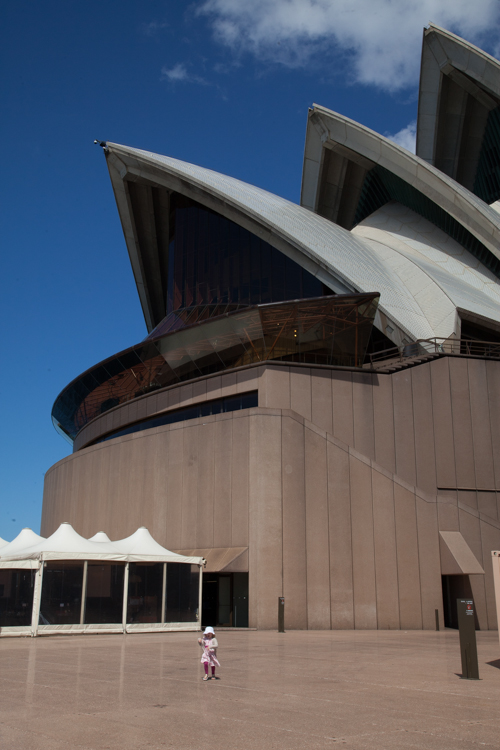 One of the best things about moving back to Sydney has been the discovery of the amazing Kids At The House program run by the Sydney Opera House. Throughout the year they put on a wide range of plays, musicals and baby proms for kids of all ages. I love theatre (particularly musicals and dance), and have loved taking Missy E to age-appropriate shows to introduce her to the theatre wherever possible.
On this fine sunny day, we were off to see Fluff, a new show about where lost toys end up. The quirky Gingham family travel around the world finding lost toys, bringing them home, and putting them to bed. When we sat down in our seats, E saw the stage set up with many, many toys, and exclaimed, "That's the most toys I've ever seen!". Attention won before the show even began.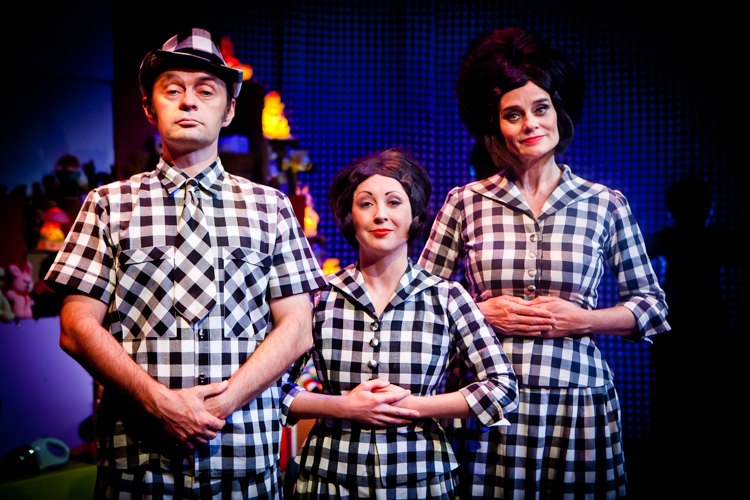 The star and writer of the show is Christine Johnston. With her towering height and elevated hairdo, combined with a vocal ability that needs to be heard to be believed, she is a formidable stage presence. Her co-star and choreographer, Lisa O'Neal, barely speaks a word, instead using her body to portray her story with skillful dance moves and wacky facial expressions. The pair perform the 55-minute production along with an onstage musician, Peter Nelson. The trio, it turns out, are masters of physical comedy, and put on a highly entertaining show for children and their accompanying adults alike.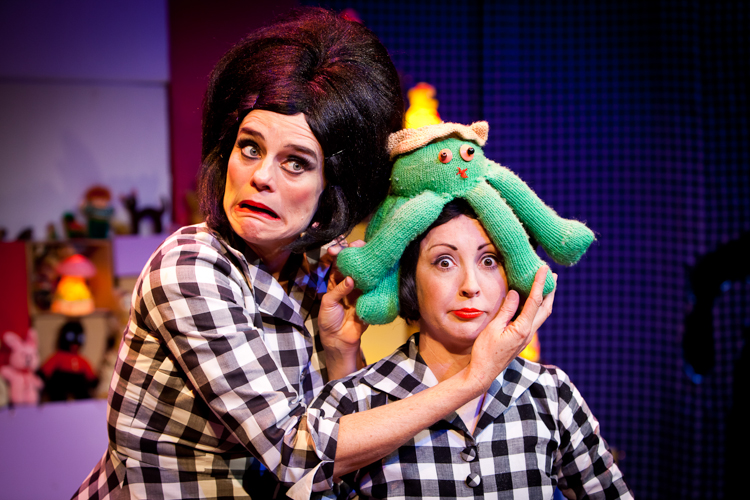 Fluff revolves around the latest batch of toys being rescued. The story is very simple: we find out their sad stories of becoming lost toys, and they are put to bed (which, it turns out, is like putting young children to bed).
With a simple story to follow, children as young as my daughter (who just turned 3) were able to keep up with what was happening. A big focus of the show is sound – the cast assigns noises and names to the toys, giving them a new identify as well as a home. They go from discarded objects to loved personalities. It's a very sweet concept, and especially perfect for this audience of children, many of whose best friends at this age are their toys.
There is lots of singing (Christine Johnston has an amazing voice), music and dancing, plus multi-media displays on a giant screen. One of the most enjoyable parts of the show was the audience participation – something that usually makes me cringe and sink in my seat. In this show, Johnston's character asks the audience for help to give two of the toys sounds. She takes her microphone all over the audience (even up the back) to ask children and adults to add their voices to the symphony she is creating with the sounds. The kids adored being part of the show, in a manner that made them feel like they were a part of something special. When they heard their own voices incorporated into the show's soundtrack, gleeful laughter filled the auditorium. Very clever sound engineering, indeed.
This quirky show is upbeat, fun, and wonderfully creative. It was a joy to watch as an adult, and even more delightful to see the happiness on my daughter's face as she followed along with the story. After the show ended, she literally danced out of the theatre, inspired by the music and movement.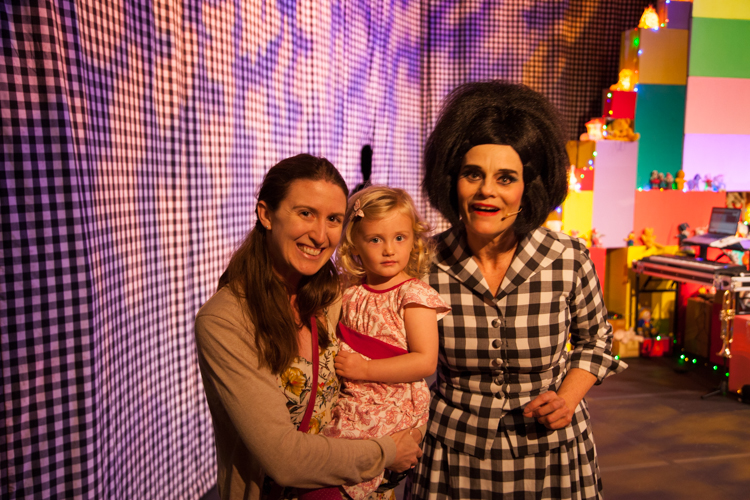 As we were leaving the theatre, the cast came back to greet the audience. They were delighted to speak with their young audience, and happy to pose for a photograph. We grabbed a quick picture with Christine Johnston, who asked little E what she thought of the show. When E (very ovewhelmed with the attention from the performer) replied that she wanted a fruit pouch and to see Nana and Pop Pop, Johnston replied "how wonderful!" just like her character. Bravo, and thank you for the wonderful show.
Fluff runs at the Sydney Opera House September 26 t0 30, 2014, so get in quick. It's suitable for children ages 3 and up.
I was provided with tickets to see the show for reviewing purposes. All opinions are my own. Additional photography thanks to Sydney Opera House.