We often repeated this dually awesome combination of play for kids and great food for everyone during super hot summer days. Now it's the opposite problem. Hail, sleet, cold rain, and snow! Visiting the Children's Museum of Manhattan and Cafe Lalo is still one of our best indoor bets, with some pleasant updates.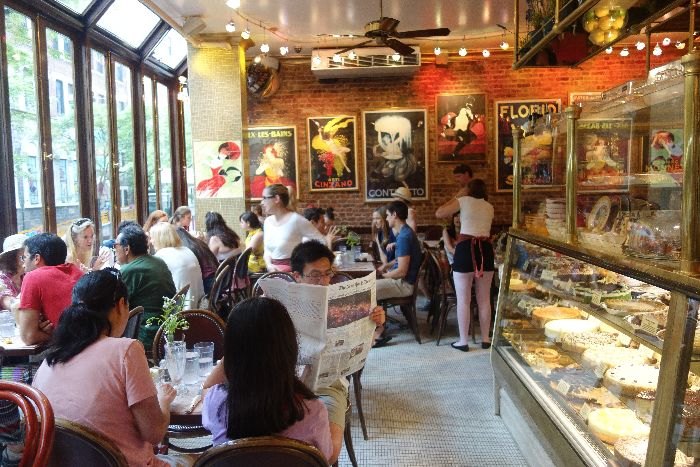 Cafe Lalo does desserts extremely well. It's what they're famous for, and the reason we usually visit. Our go-to item in the summer is the Lalo Special (frozen yogurt and berries, $11.50). Now  that the weather has cooled waaaaay down, we've branched into the more savory items on their menu. One of the really fun things about Cafe Lalo is that they feature dishes from all over the world. This visit, we tried the Baked Salmon Salad ($14), Fresh Mixed Seasonal Berries ($7), Goat Cheese Quiche (served with Mediterranean Salad, $11), and the French Fries ($7). The dishes were solid. Not extraordinary but really good, warming dishes, perfect for lunch before playing with a toddler. The quiche had big chunks of tart goat's cheese, with a flaky crust. The salad had great seasoning and super-juicy tomatoes. Cheese picked at the French fries and berries — both of which were absolutely delicious, by the way. Ripe berries, even though it was off-season.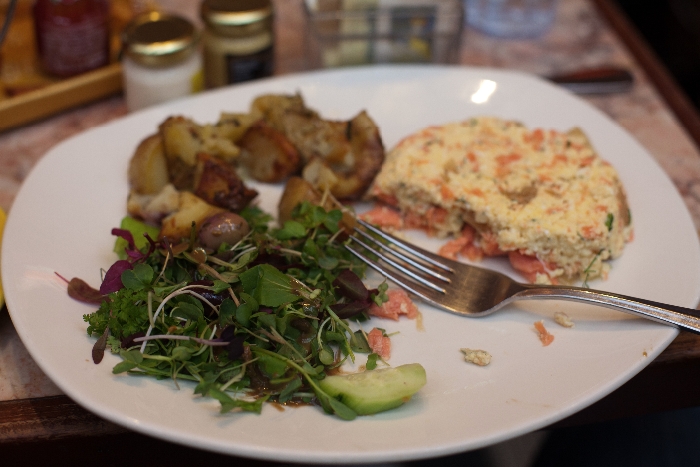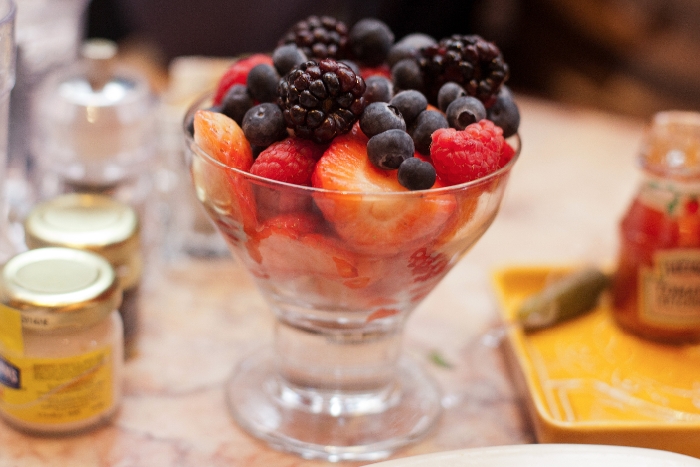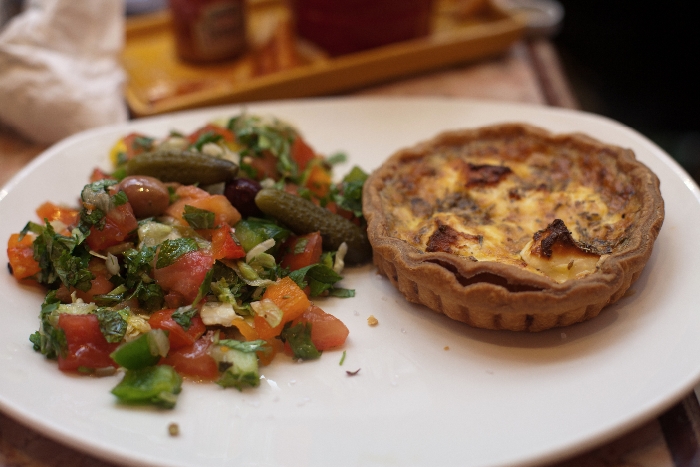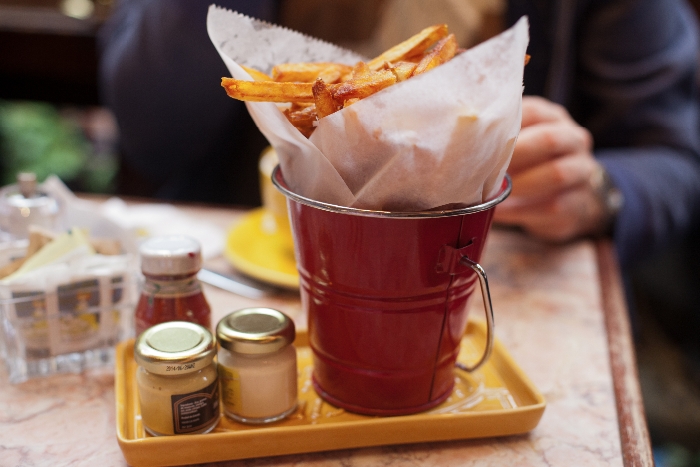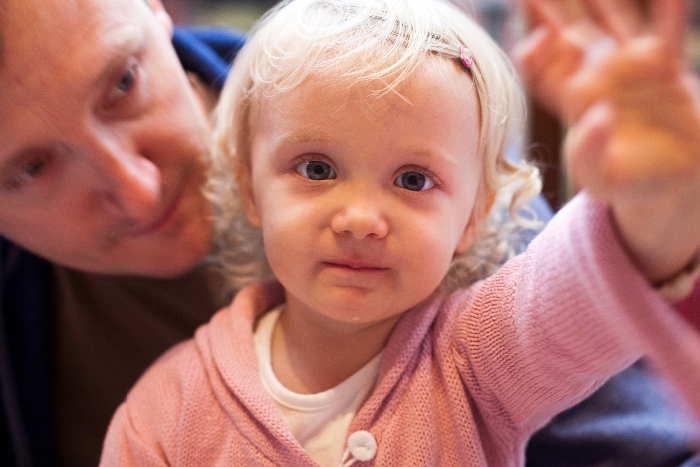 I have to say, the desserts are still the winning dishes at Cafe Lalo — we dropped by again after playing at the Children's Museum and took home some cheesecake. Hey, we had a big workout, okay?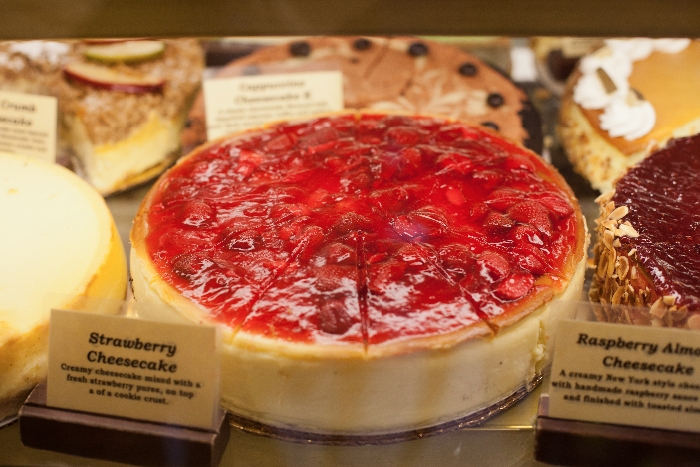 We covered the Children's Museum of Manhattan (CMoM) pretty thoroughly in our previous post. The CMoM has a new exhibition open for the holiday season that's worth checking out — The Grinch's Holiday Workshop. This exhibit is suitable for all ages, and runs through till December 31, 2013. Inspired by Dr. Seuss's How the Grinch Stole Christmas!, kids can step straight into the pages of this Seussian classic holiday tale. The walls of the room are wrapped in scenes from How the Grinch Stole Christmas!, which is fun to see for adults and kids alike, who have grown up loving Dr Seuss.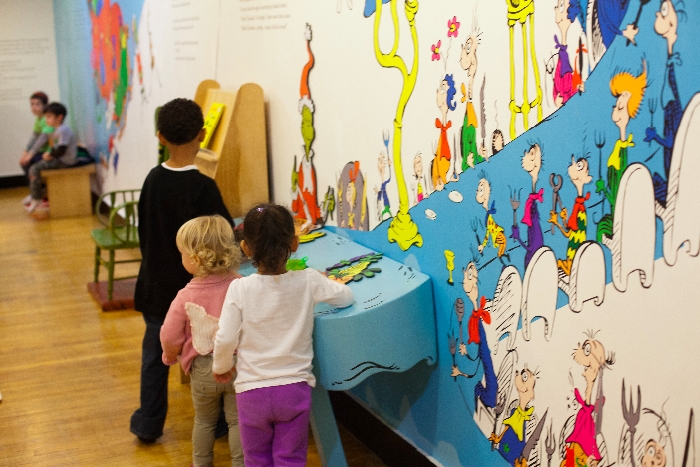 In The Grinch's Holiday Workshop, kids can try "sock skating" on the indoor rink (including playing games of "freeze" with CMOM staffers); pretend to steer Max, the Grinch's "Rein-Dog" on an interactive sleigh; make Dr Seuss-themed crafts and join in on story time to hear How the Grinch Stole Christmas! and other classic books by Dr. Seuss. Check out the CMOM calendar for daily events.
The most fun for us was the "sock skating", which was really more like slippery dancing. CMOM staffers make sure that not too many kids get on the "ice" at a time, so it's a safe activity for the smallest of toddlers.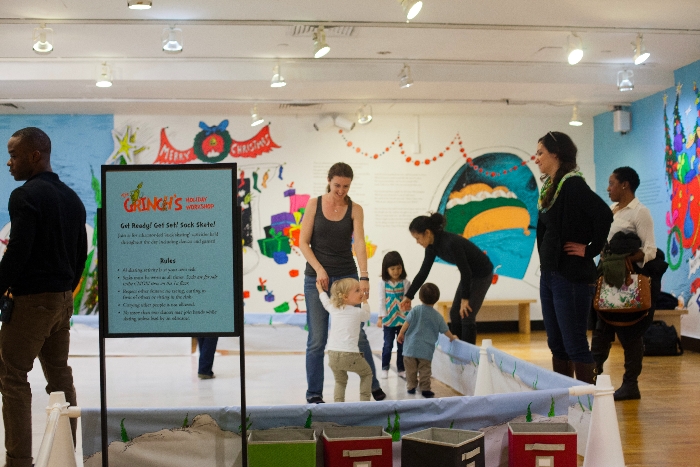 High Chairs: No
Stroller storage: You can't bring your stroller inside, but they'll store it for you somewhere mysterious under the restaurant.
Easy access: No. Quite a few steps.
Change tables: No. The bathrooms are pretty small.
Kids' menu: No, but there's so much to choose from, from bagels and muffins to steamed eggs or homemade waffles.
Cafe Lalo
201 West 83rd St. (between Amsterdam Ave. & Broadway)
Upper West Side, New York
Phone: (212) 496-6031
Prices: $$
Hours: Mon-Thur 8am-2am; Fri 8am-4am; Sat 9am-4am Sun 9am-2am. Holidays until 4am.
Children's Museum of Manhattan
212 W. 83rd St (between Amsterdam Ave. & Broadway)
New York, NY 10024
Phone: (212) 721-1234
Hours: Sun-Fri 10am-5pm; Sat 10am-7pm. Closed Mondays.