Tourists love the Flatiron building. Actually, I do too. We end up in this area of town a lot, sometimes passing through with visiting friends, sometimes on our way to or from something fun like a gallery or shopping.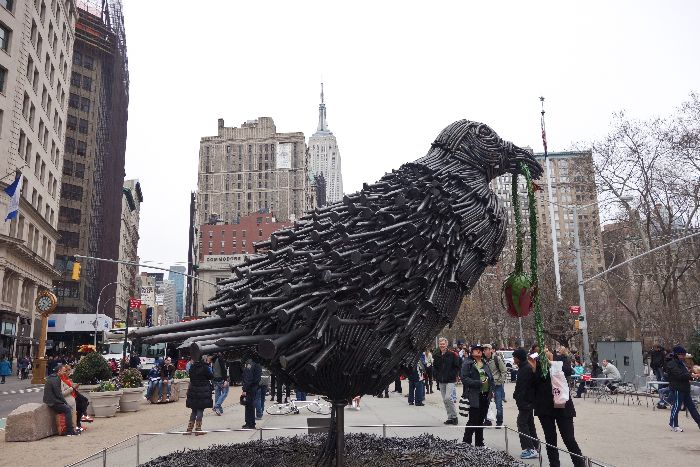 I'm always happy to stop at Madison Square Park, right next to the Flatiron building, because it has the key ingredients (ha!) for a successful outing with little kids. Good food, plenty of options, and a fantastic playground, all in the one block.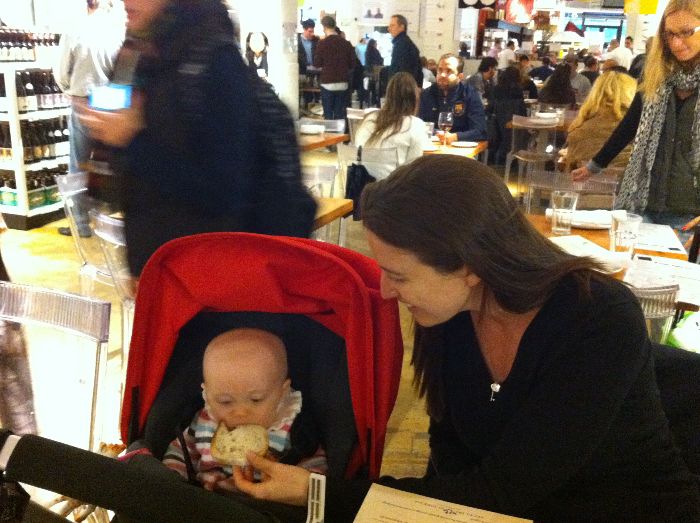 Best Place For Overwhelming Food Options: Eataly
Eataly is where to go when you don't know what you want to eat. It has so many options, from eat-in restaurants to takeaway counters, that there is literally something that everyone will like, even the fussiest of kids. My personal favourite is Le Vedure, the restaurant that focuses on vegetables – it was a huge hit with miss Cheese too, who really enjoyed the cannelloni.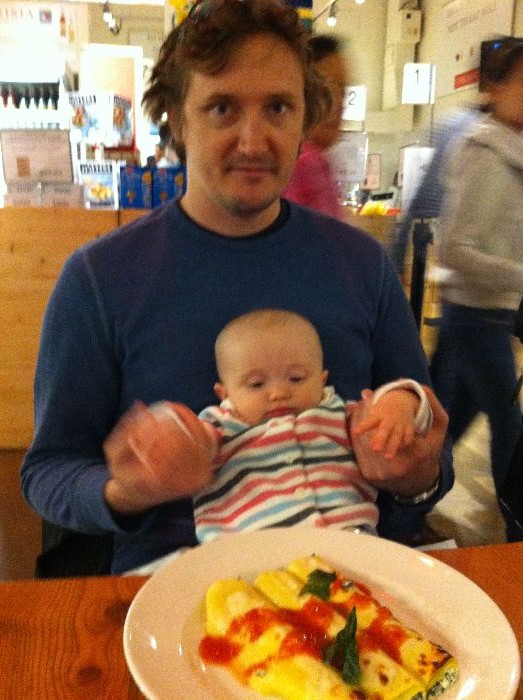 Eataly
200 5th Ave
New York, 10010
Phone: (212) 229 2560
Hours: Mon-Sat 11am-10pm, Sun 11am-9:30pm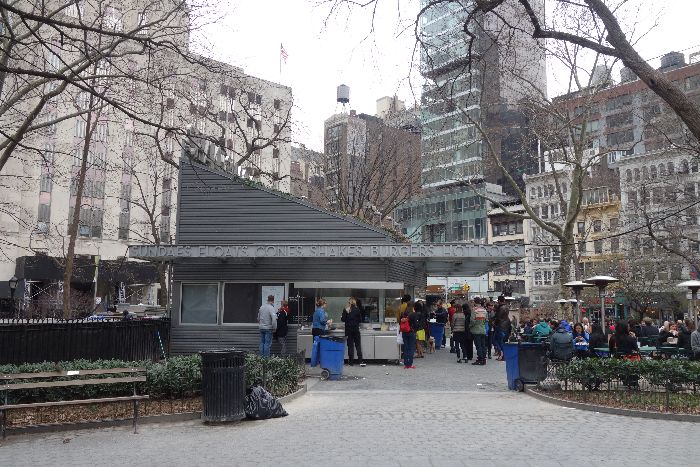 Best Food To Grab And Go: Shake Shack
From its humble origin as a hot dog cart in Madison Square Park, Shake Shack sure has grown. It's now the go-to fast-burger of choice for a lot of New Yorkers. Personally, I love their crinkle cut fries and thick, custard shakes. The Shake Shack we know, love and line up for today, officially opened in MSP in 2004. It's in the perfect location to grab fast, decent food when you're in the area, and sit in the park to eat it. Be warned though, keep your babies and toddlers away from the shakes – they're totally addictive, even for the under 2s set.
Shake Shack
Southeast corner of Madison Square Park
Near Madison Ave. and E.23rd St.
Phone: (212) 889 6600
Hours: Open daily, 11am-11pm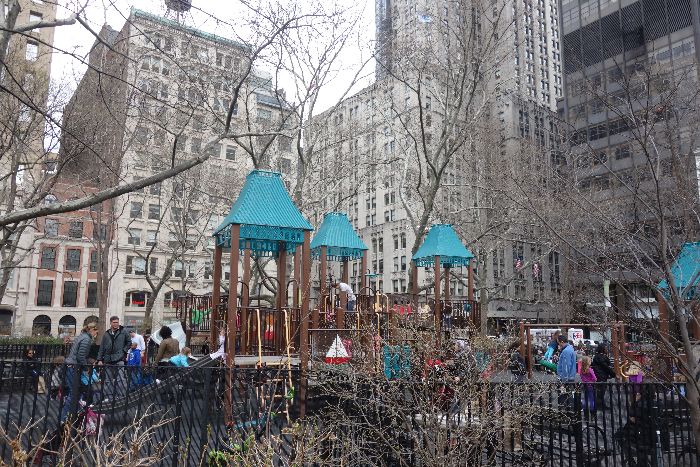 Best Place To Let Kids Burn Off Steam: Madison Square Park Playground
Madison Square Park is a huge, beautiful area with a kids' playground, dog run, and big grassy area. The MSP playground is large and super clean, with a dedicated toddler area as well as the bigger kids' gym. Good luck keeping your little toddler in their designated area though! The big kid area is just too enticing for little toddlers like our Cheese.