This little neighbourhood cafe is frequented by local families for a very good reason – despite having no room for strollers, it's right next door to Cobble Hill Park. Their breakfast and lunch sandwiches are the perfect thing to chow down on while sitting in the pretty park with your offspring. The breakfast sandwiches are delicious – large, full of egg, fresh tomato and cheese. Just the thing to kickstart your day.
On cold days, snuggle up inside with your little one on your lap and let them play with some of the books and toys that are in the cafe just for this purpose, while you indulge in a grilled cheese and tomato soup.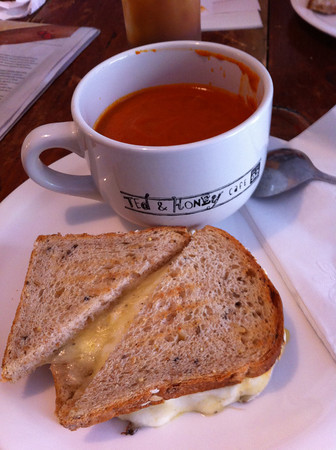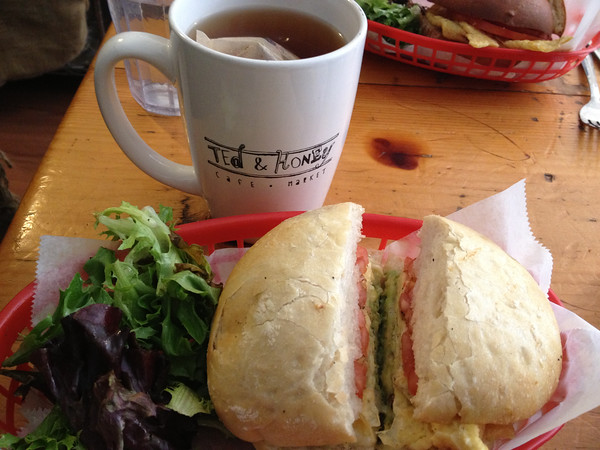 Highchairs: Yes.
Stroller storage: No.
Easy access: Yes (one step).
Change tables: No.
Kids' menu: Yes.
Ted & Honey
264 Clinton St, Brooklyn 11201
(At Verandah Pl)
Phone: (718) 852 2212
Prices: $$
Mon-Fri: 7:30am-7pm
Sat-Sun: 8am-6pm
Get directions.