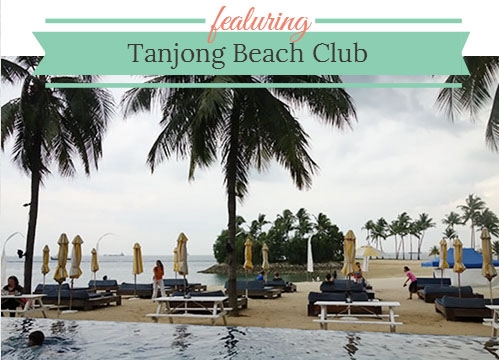 We've visited Tanjong Beach Club a couple of times before, but it's always worth a re-visit every time we're in Sentosa. The pool is a hit with the kids, and it's a lovely way to have a bit of a play before a leisurely dinner afterwards.
It never seems to be crowded during weekdays, but I bet it's popular on weekends. This suits me just fine, because we almost always have the pool to ourselves, and we're spoiled for choice when it comes to choosing a seat.
There are two steps in the pool that stretch across it lengthwise, excellent for young kids. And every time I've dipped in the pool, the water has been really warm – perhaps because there's not much sun cover above it, so the water heats up during the day. Point to note: bring sunscreen!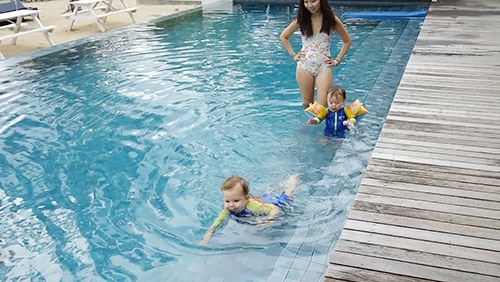 There's also a long wooden deck area by the side of the pool, where the sofa lounges are. It means I can sit and rest on the sofa and watch the kids play on the deck, or pop in and out of the pool.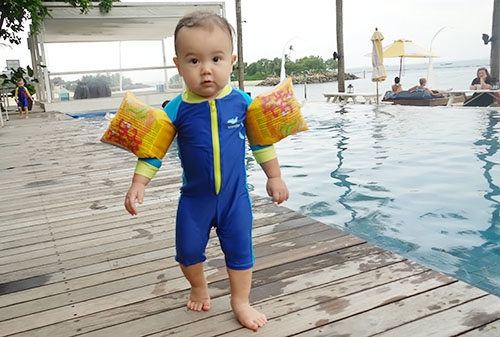 The beach is RIGHT THERE but, as expected, Hunter isn't quite a fan of it.
Carter? Even worse. He just can't deal with it. Guess my kids aren't destined to be beach bums..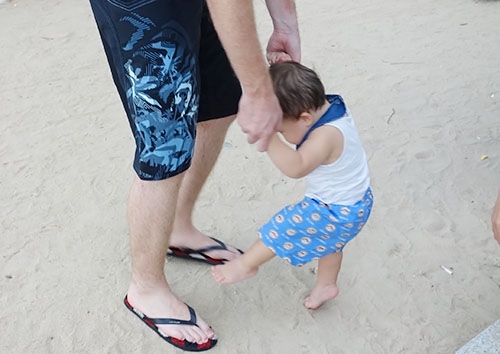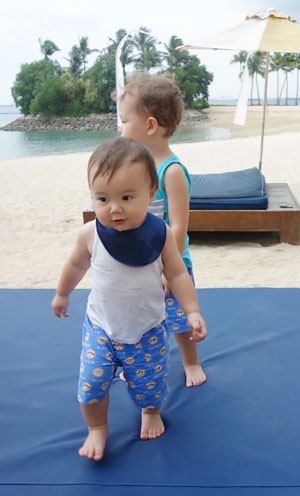 After the kids are sufficiently tired out, we adjourn for a nice dinner by the pool (though we had to move indoors half-way as it started raining).
Their Fried calamari is always a winner. The calamari has good bite but isn't tough, and the batter is seasoned perfectly. A must-order.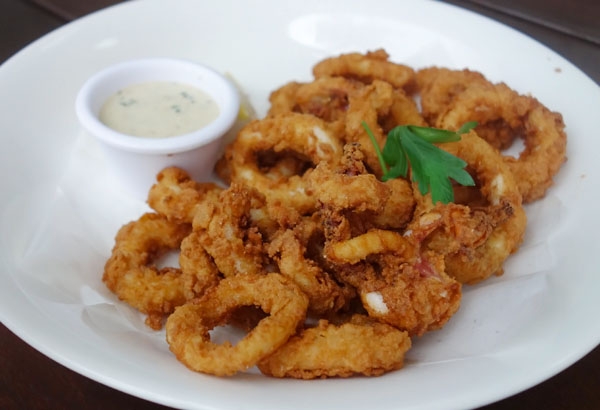 The Fish & chips (kids portion) is heavy on the chips, and offers two fish nuggets. I would have expected more, or larger fish chunks. Regardless, the kids loved this.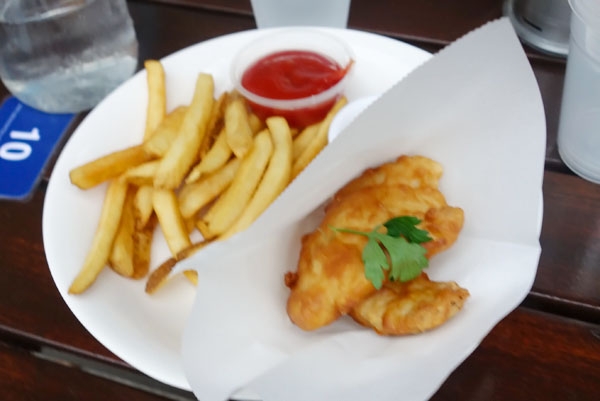 I asked for my Prawn pasta to be "no spice", but turns out it was still quite spicy. Carter (oddly) had no issues with it and slurped up more than half this (main meal size) portion! Hunter though, wailed like he'd been injured and refused to eat any of this.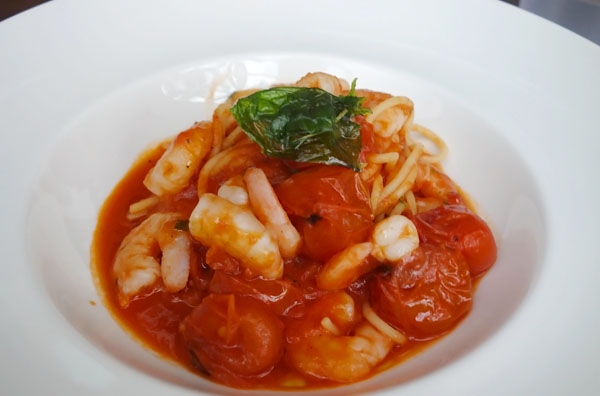 Their Burger is delicious, though I would have preferred a larger patty (it was dwarfed by the rest of the burger) and less fries.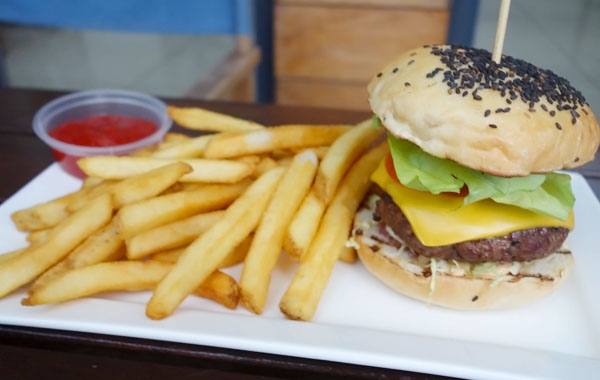 Both kids were really well behaved through the meal, with no fuss, and ate well. Actually, they were pretty angelic!
I attribute it to all the running around and swimming that they did for ages, before sitting down for our meal 😉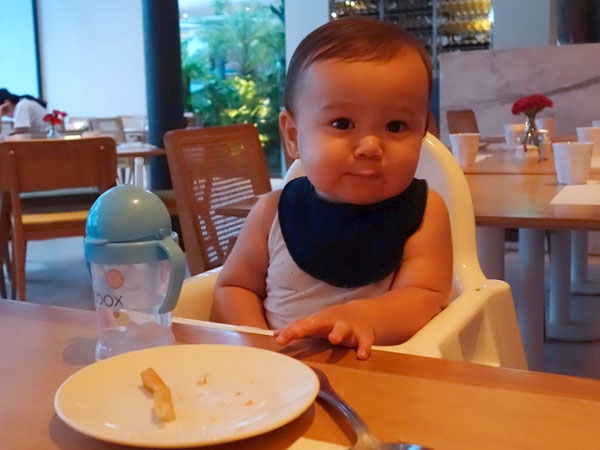 Last Bite: Tanjong Beach Club has a lovely pool for the kids to enjoy a swim in, before sitting down for a beach-side dinner. An excellent outing for the kids! Make sure you order the Fried Calamari.

Highchairs: Yes
Easy access: Yes
Change tables: ?
Kids' menu: ?
Tanjong Beach Club
120 Tanjong Beach Walk
Sentosa
Singapore 098942
Phone: 6270 1355
Prices: $$$
Hours: Tue – Fri: 11:00 am – 11:00 pm, Sat – Sun: 10:00 am – 11:00 pm