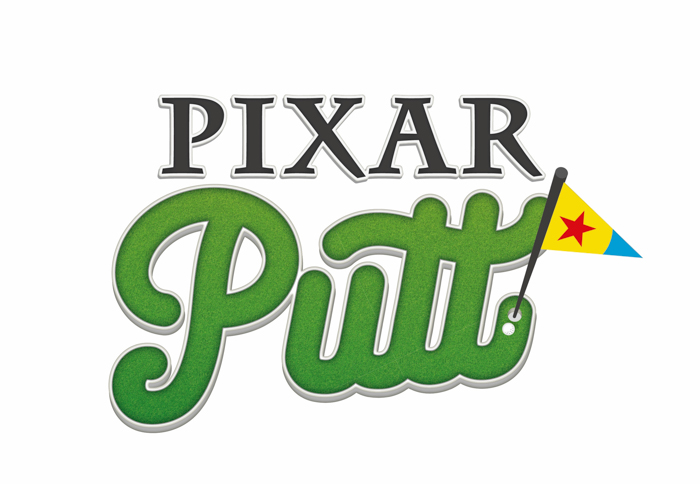 Tee off with Woody and friends at the pop-up mini golf experience, Pixar Putt in Darling Harbour, Sydney.
After making its successful worldwide debut in Melbourne in January 2019, with over 25,000 enjoying a round of Pixar Putt, now Sydneysiders can have a try at Pixar Putt in Darling Harbour from Saturday, 6 April to Sunday, 12 May, 2019.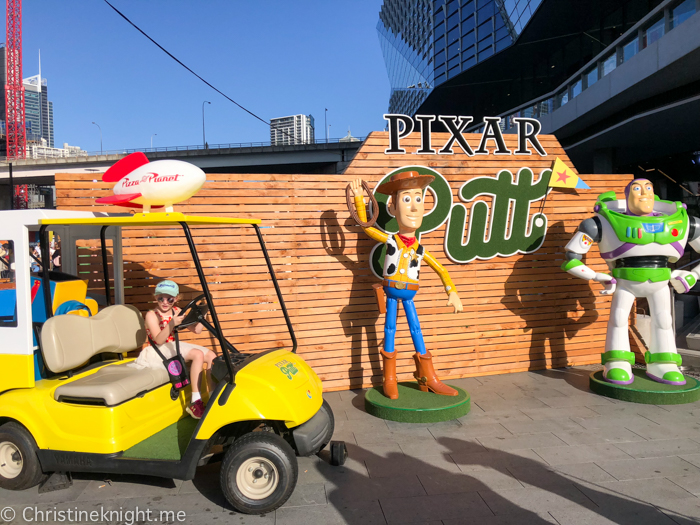 Tickets are now on sale for the attraction. Due to Pixar Putt's popularity, it's highly advisable to book a session in advance.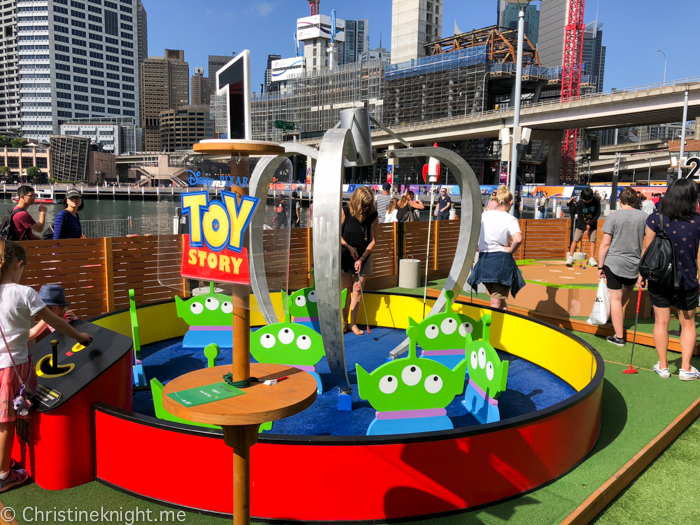 Pixar Putt was inspired by beloved stories, characters and icons from some of Disney-Pixar's most iconic films including Toy Story, A Bug's Life, Finding Nemo, The Incredibles, Ratatouille, Wall-E, Inside Out and Coco.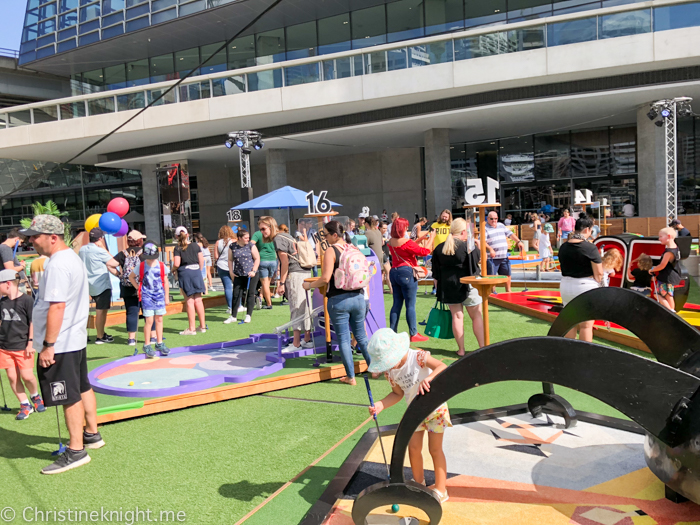 It is located at the ICC Forecourt next to Harbourside, Darling Harbour, where guests can choose between playing 9-holes or the full 18-hole course. We chose 18 holes and it took us almost 2 hours to complete the course on a busy day. Bring a hat, sunscreen and water as the weather has been hot as hades.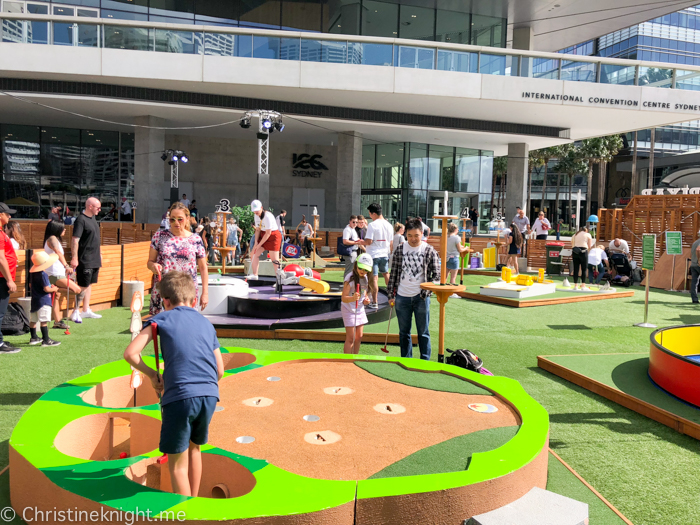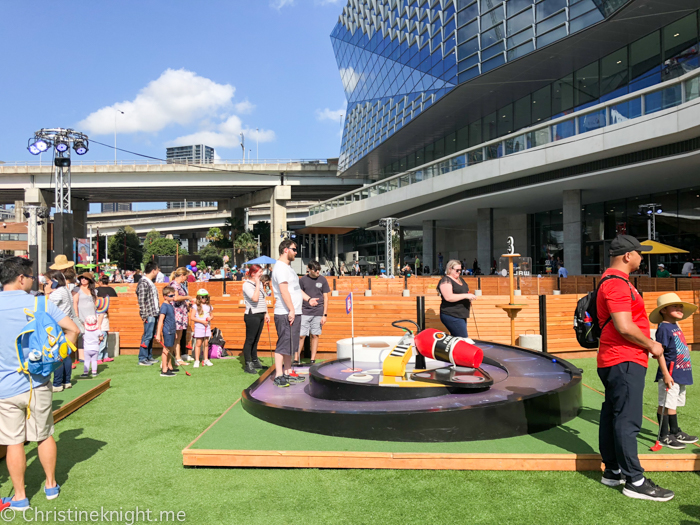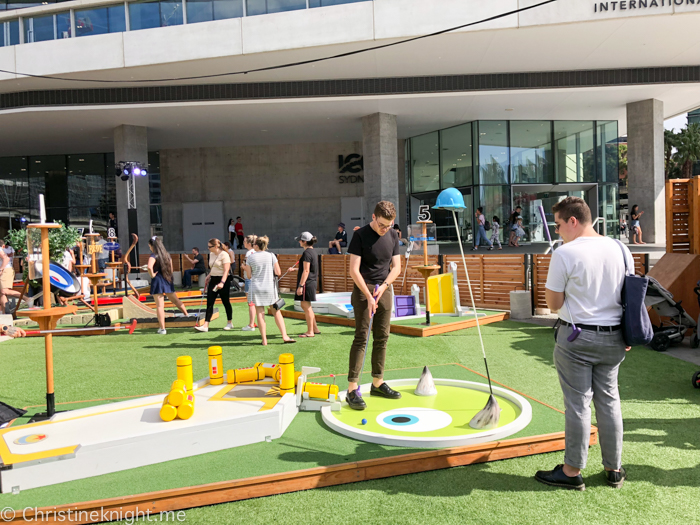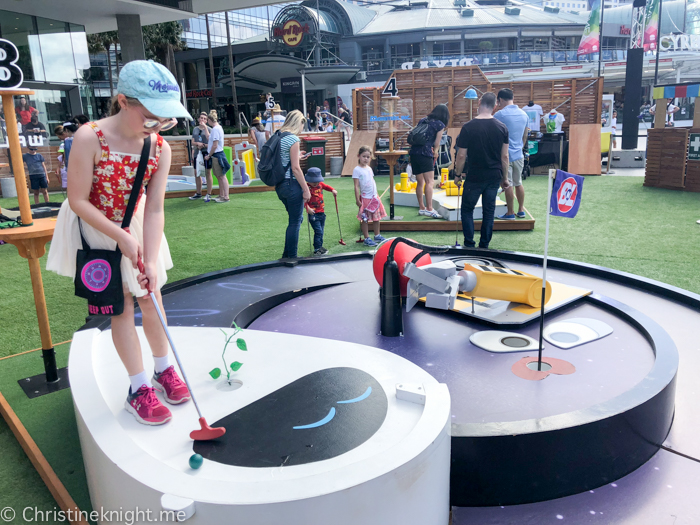 There are also adults only "After Dark" sessions on Friday and Saturday nights from 7pm-10pm.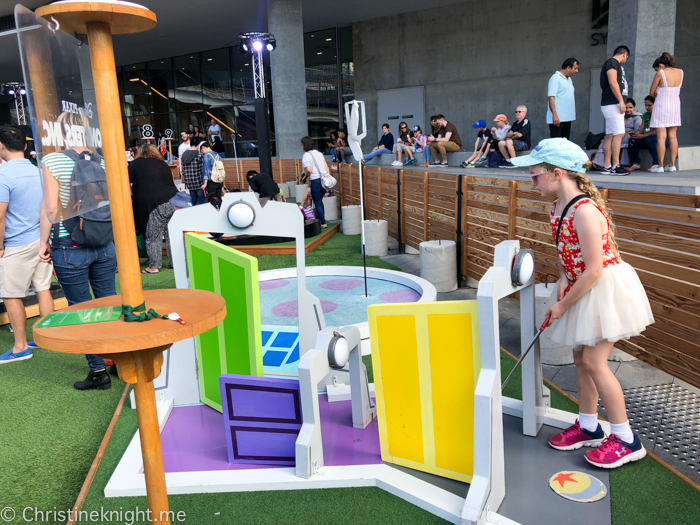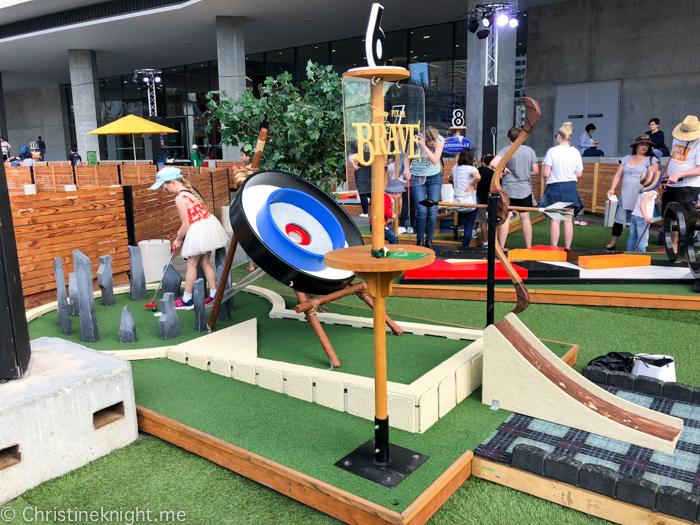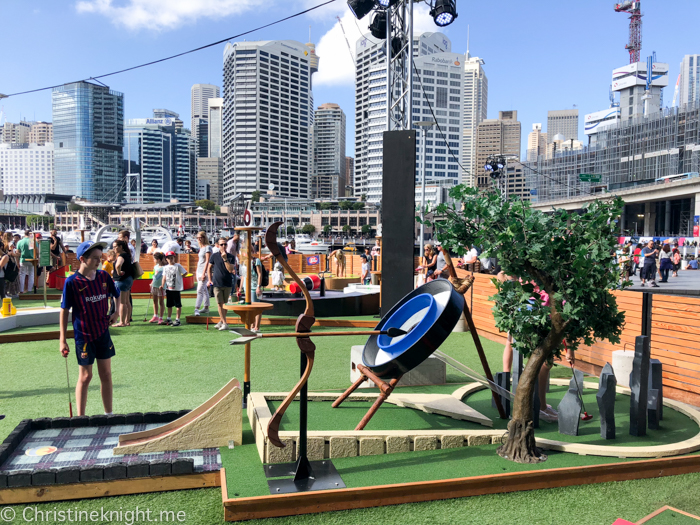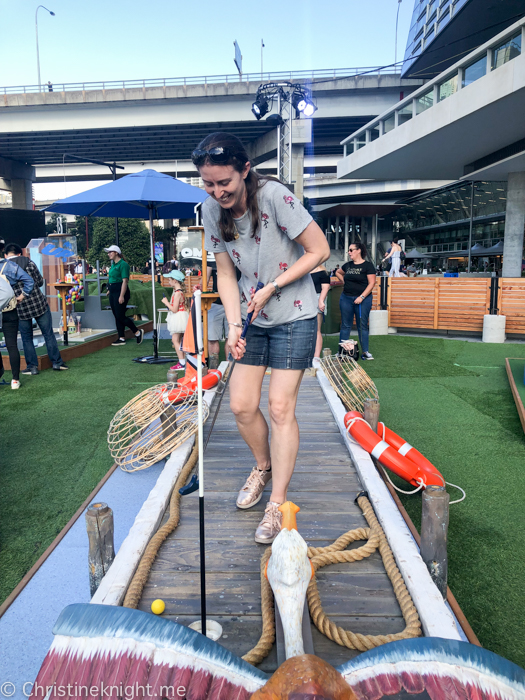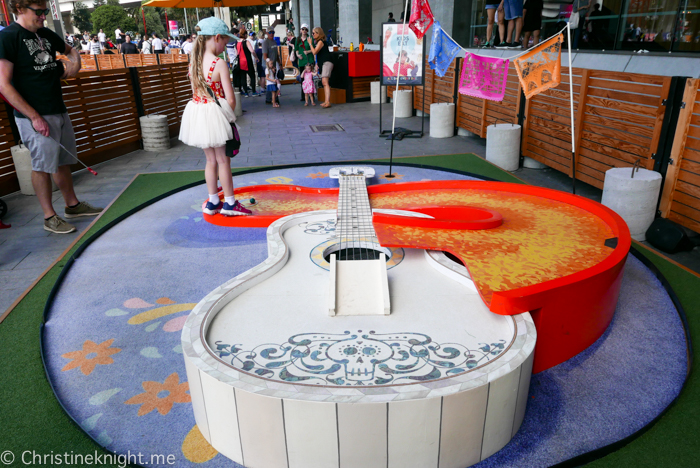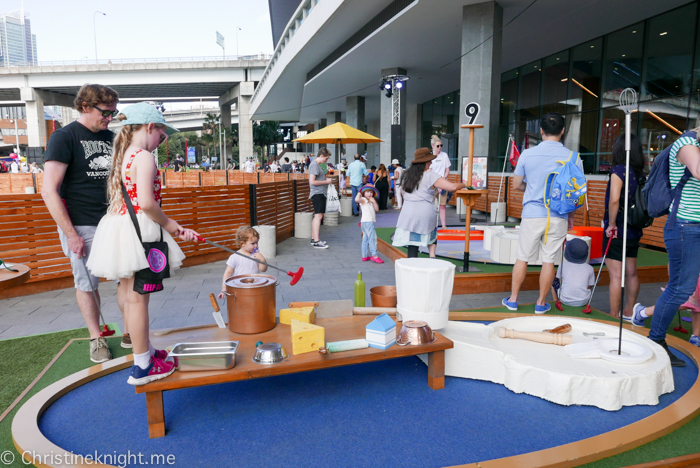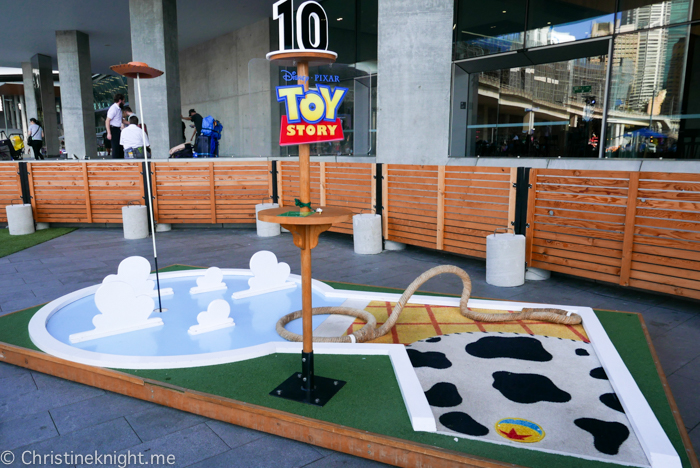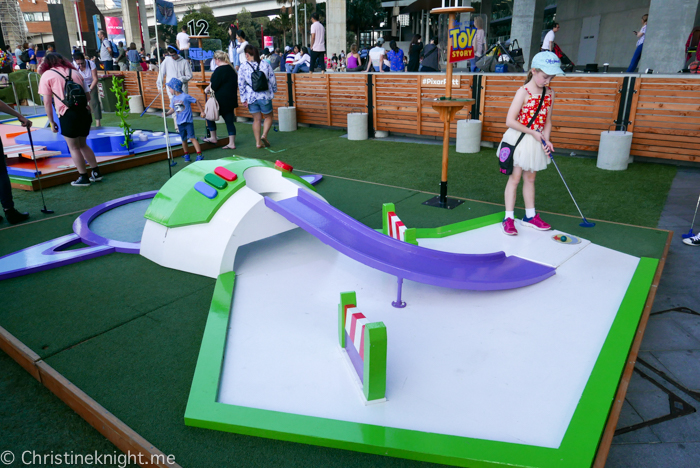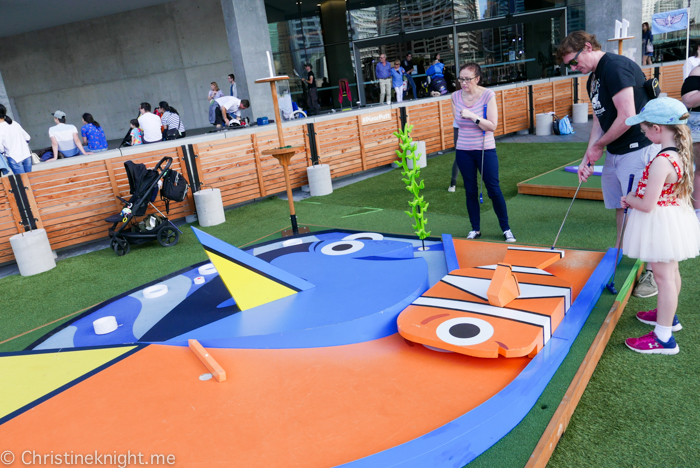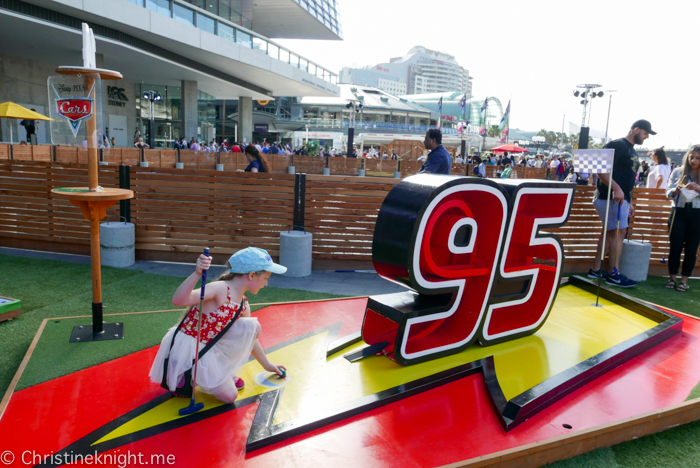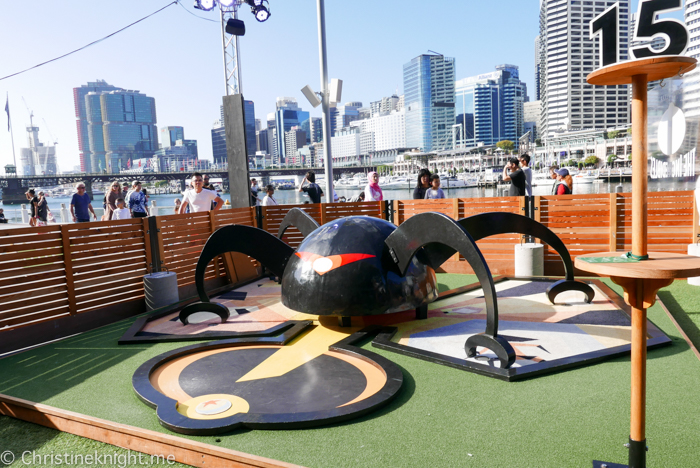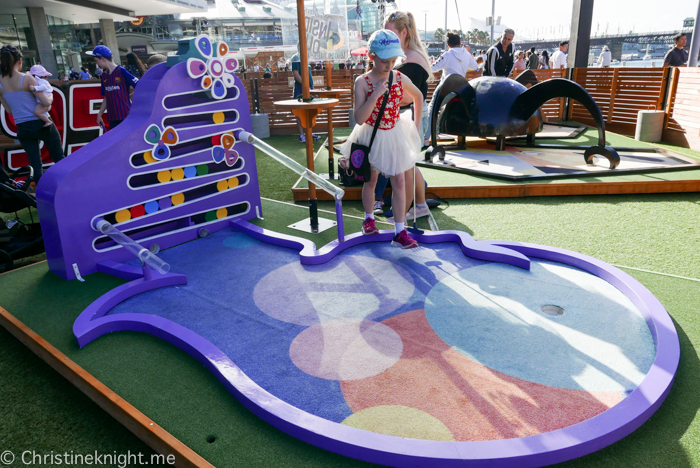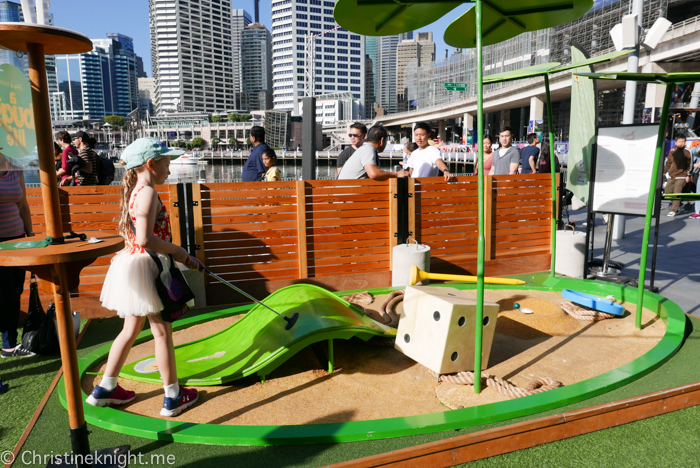 Pixar Putt
Dates: Saturday, 6 April 2019-Friday, 12 May 2019
ICC Forecourt, Darling Harbour (near Harbourside) NSW 2000
Hours: Sun-Thurs 10am-8pm, Fri & Sat 10am-10pm (Adults Only from 7pm-10pm)
Prices: 18 holes $39.90 Adult, $29.90 Child, $119.60 Family (2A/2C or 1A/3C), 9 holes $24.90 Adult, $19.90 Child, $79.50 Family (2A/2C or 1A/3C)
pixarputt.com.au