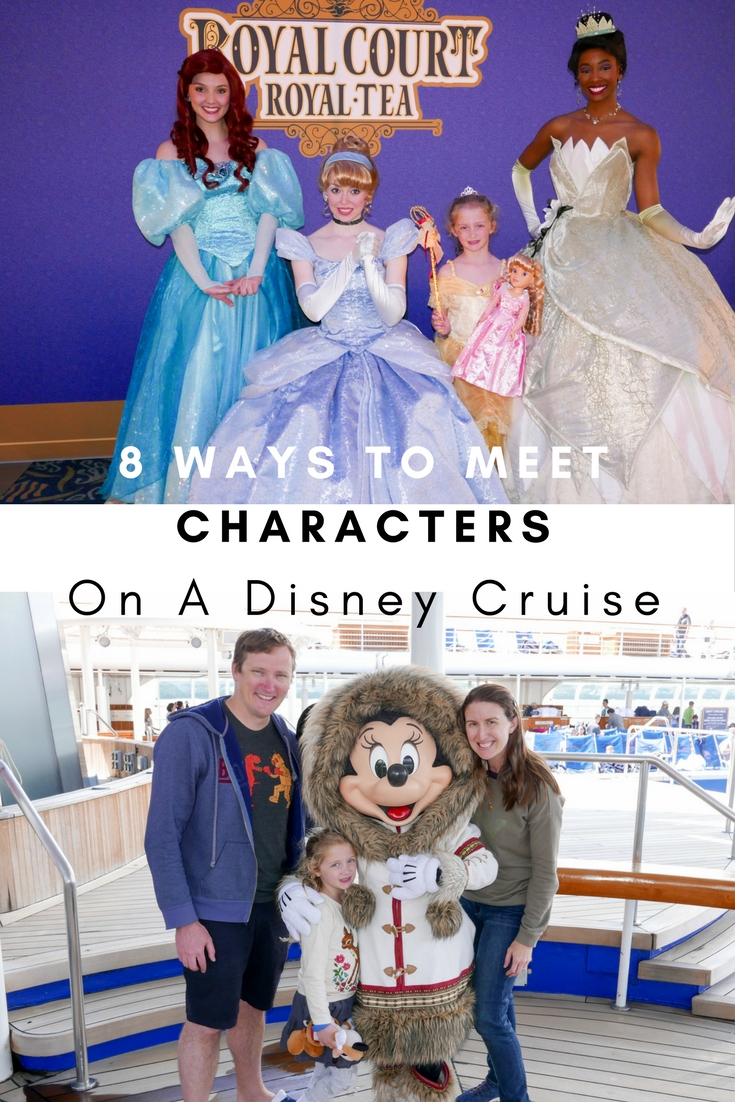 Meeting the Disney characters is such a highlight of any Disney trip – for adults and kids alike! When cruising with Disney there are plenty of opportunities to meet characters around the ship.
We found the characters to be very generous with their time on the cruise – much more so than in the parks.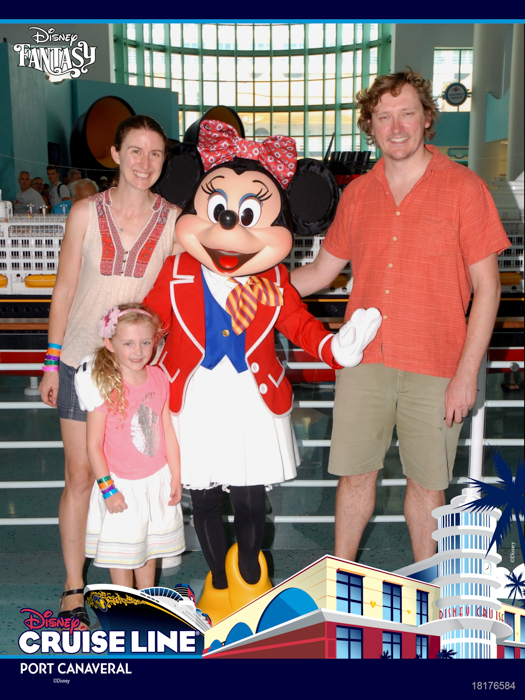 At the port before boarding
Before even boarding the ship you can meet Mickey Mouse and Minnie Mouse in their cruise attire. Once you've officially checked in at the terminal, have all your Key To The World card and are in the pre-boarding room, keep an eye out for the characters having their photo taken.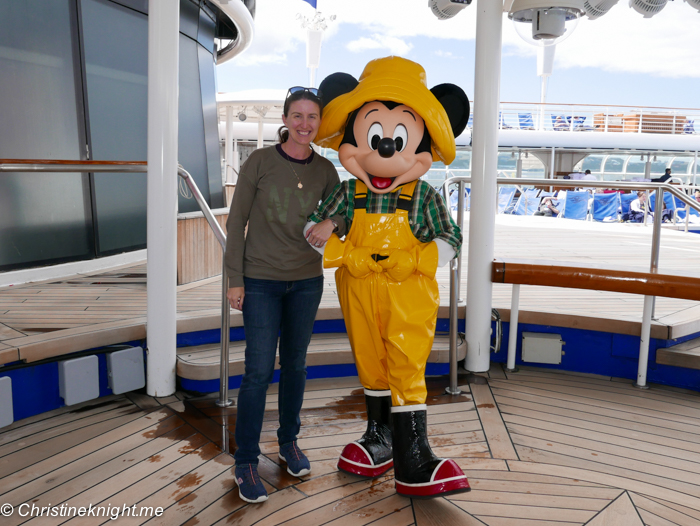 Roaming the ship
Each evening on the chip you'll receive a "Navigator" which tells you what's on the following day, including where the characters will be and when. Arrive about 15 minute before the character is due incase there is a bit of a line. The characters stay in each spot for their designated time and then swap with a new character if there is another scheduled after them. If the line is long ask the cast member if you will make to the front before the character is due to leave to save any disappointment.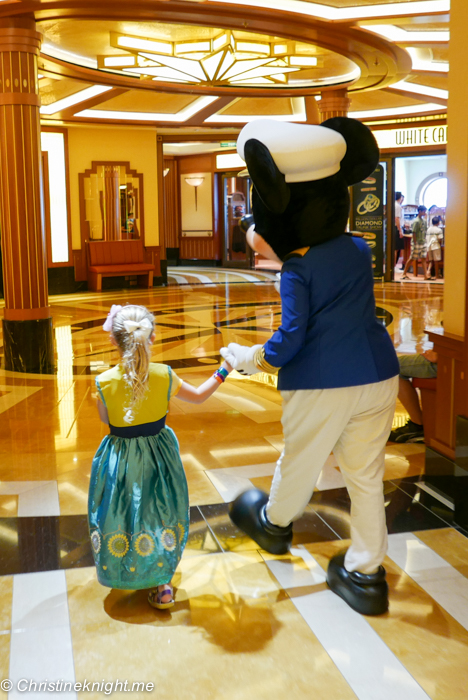 Characters also walk around the ship but usually won't stop for a photo as they're en route to their new timed appointment. You might get lucky though – sometimes they will let kids tag along with them as they walk at top speed to wherever it is they're going!
It's worth returning to meet the same core characters (Mickey Mouse etc) on different occasions as they will have lots of outfit changes.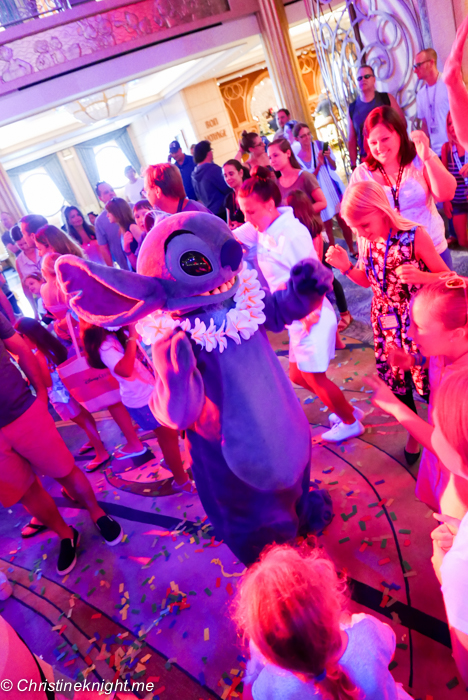 Dance parties
Check the Navigator for any character dance parties that are usually held in the lobby. This is such a fun way to get up close to characters as they really let loose and bust a move or two that honestly looks really difficult in those massive suits.
Major props to the cast members inside who come out with some moves worthy of a role in the next Step Up dance movie. Characters at the dance parties will often really engage with the kids too. On one of our cruises Peter Pan let the little kids in a circle dance holding their hands while Stitch bore up well to kids throwing themselves all over him in enthusiastic hugs.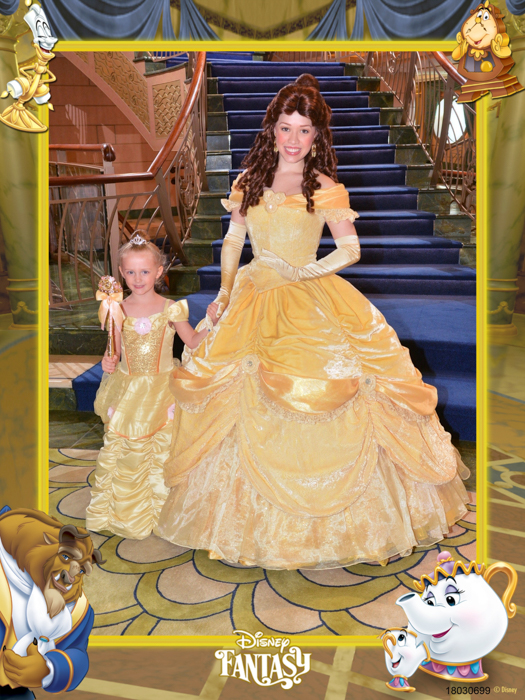 Ticketed meet and greet events
These events are best booked in advance as soon as your cruise's activity window opens. They are free but require tickets booked into designated 15 minute time slots. At the time of writing, a Princess Gathering and Frozen meeting are offered on select Disney cruises.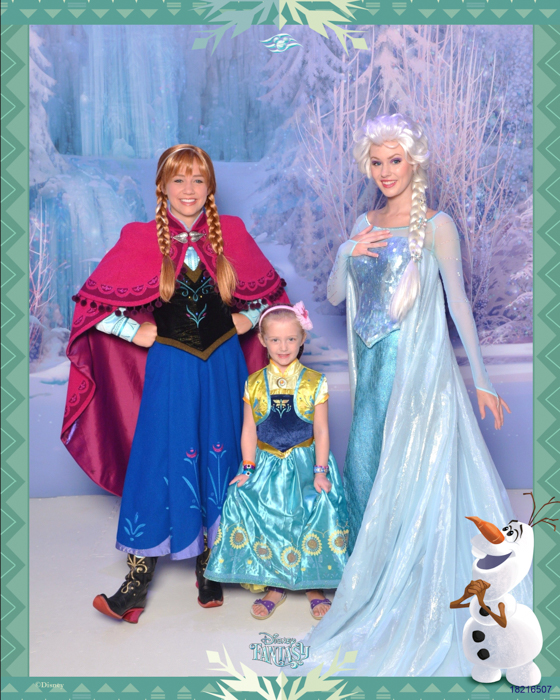 The bonus of ticketed events is that there is no lining up! Just turn up at your allotted time and  that's it. At the Princess Gathering there are four princesses to meet. On both of our cruises we had Tiana, Cinderella, Ariel and Belle. We've yet to see Rapunzel or Snow White! At the Frozen meeting, on one cruise we had Anna and Elsa, but on the Alaska cruise Olaf was there too.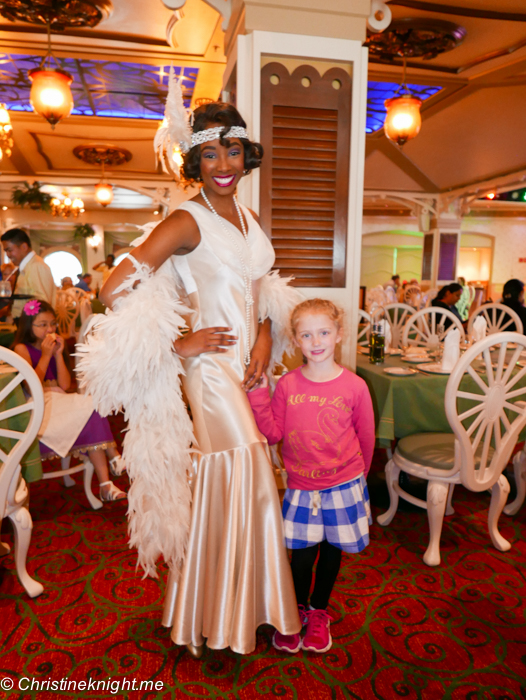 Evening entertainment
Dining at the restaurants can also lead to character encounters! On the Disney Wonder, Tiana makes her way around the diners in the new restaurant based on her, Tiana's Place.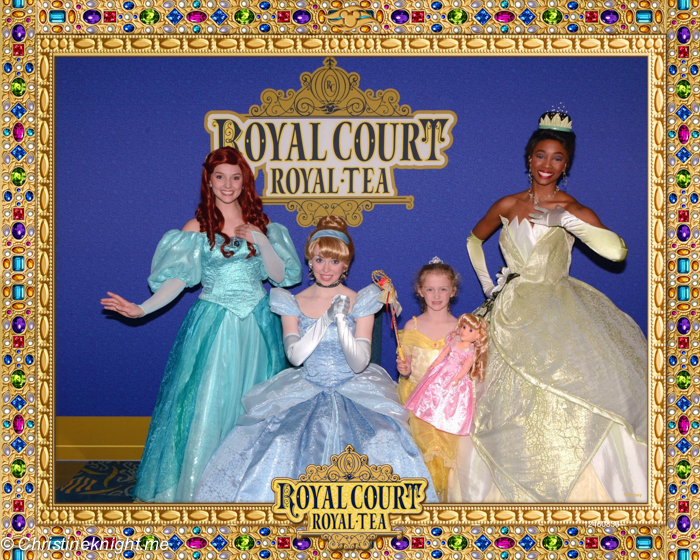 Special events – Royal Court Royal Tea
There are also additional events such as Royal Court Royal Tea which are also ticketed and cost a fee to attend, where you can meet characters. At the Royal Court Royal Tea Cinderella, Tiana and Ariel attended and spent a lot of time with each child. The Royal Court Royal Tea sells out so needs to be booked well in advance.
Read about our Royal Court Royal Tea experience here.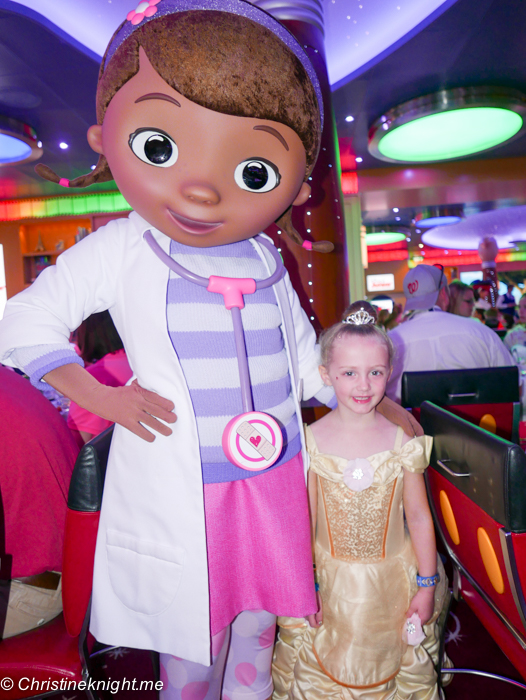 Character Breakfasts
A free ticketed event that needs to be booked in advance, at the character breakfasts guests enjoy a full table service meal while characters come around to each table. On the Fantasy we had a Disney Junior Breakfast with Sophia the First, Jake and Mickey Mouse, while on the Wonder we we had a Disney Character Breakfast with Minnie Mouse, Mickey Mouse and Pluto.
Kids Club
The characters also make the rounds at kids club! Spider-Man and the cast of Frozen dropped in while Cheese was at kids club on the Wonder. Check the Navigator to see what sessions are likely to have characters visiting and then double check with the kids club staff.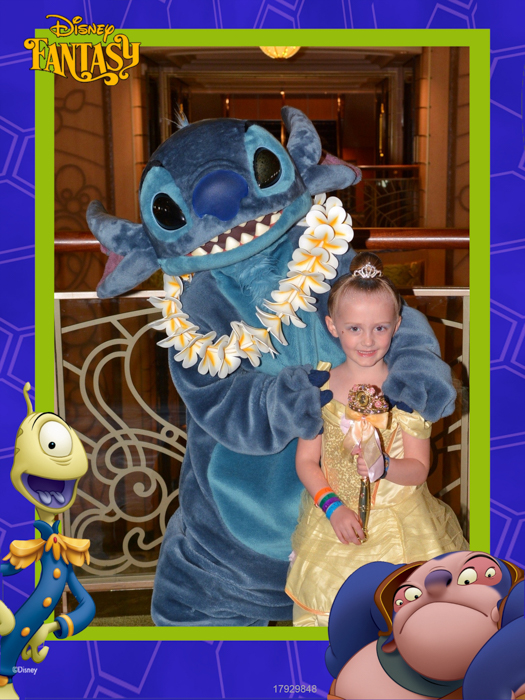 Photography Tips:
If your kids are a bit more reserved or like to collected things, bring an autograph book for the characters to sign. It gives shyer kids something to do that takes the attention off them.
Bring a camera with a flash for a decent photo (not an iPhone!). The inside of the ship is not lit well for phones or photos without a flash in general.
Buy an all-inclusive photo package before sailing to get a 15% discount and receive all the images that are taken while aboard the boat, then hand over your Key to the World card each time you meet a character to their accompanying staff member and let them take care of the photos for you. If you don't like the images you can cancel the package while on board the ship and receive a refund, or downgrade to a smaller package.
First time cruiser? Get our tips and tricks for Disney Cruising here. 
Wondering if a Disney Cruise is worth the money? Read about it here. 
Considering a Disney Cruise to Alaska? Check out our cruise diary here.