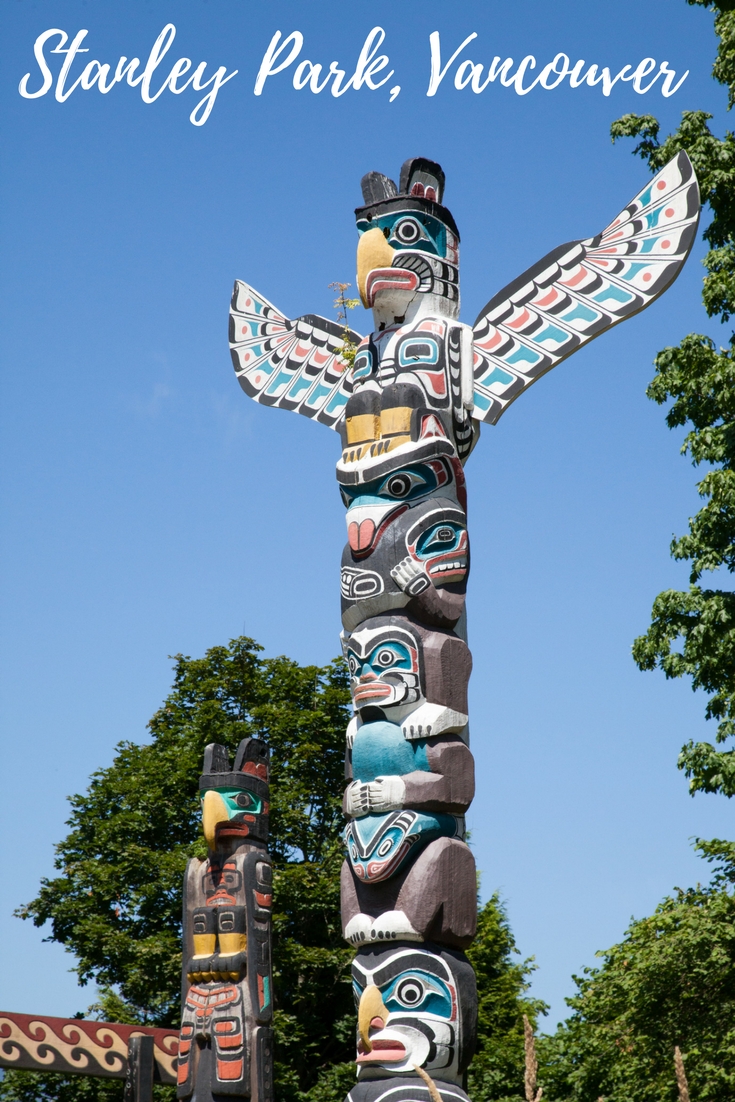 Stanley Park is a 405-hectare urban oasis in the centre of Vancouver, BC Canada. It's free to enjoy this public park, which features the world's longest uninterrupted waterfront path.
The 28km Seaside Greenway includes Stanley Park Seawall, and extends from Vancouver Convention Centre to Spanish Banks Park. The flat, wide path is perfect for biking, walking or jogging, and is completely accessible for wheelchairs and strollers alike (there are also accessible bathrooms around the park – look for the icons on the park map to locate them).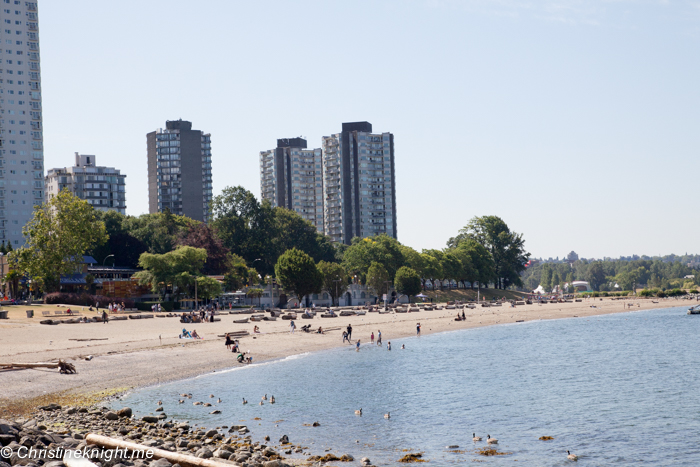 Stanley Park is is surrounded almost entirely by Vancouver Harbour and English bay, resulting in stunning water views from the waterfront path. Inland, the park features more than 27 kilometres of forest trails, with majestic trees, beaches, wildlife and outdoor artworks scattered around it. Vancouver Aquarium is also located in Stanley Park (additional fee for entry).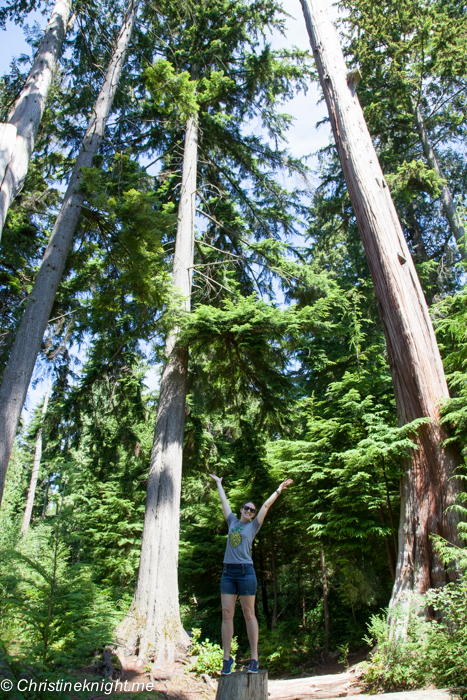 The history of Stanley Park
The park was originally land that was home to the Burrard, Musqueam and Squamish First Nations people. The land was opened as a park in 1888, named after Lord Frederick Stanley, Governor General of Canada.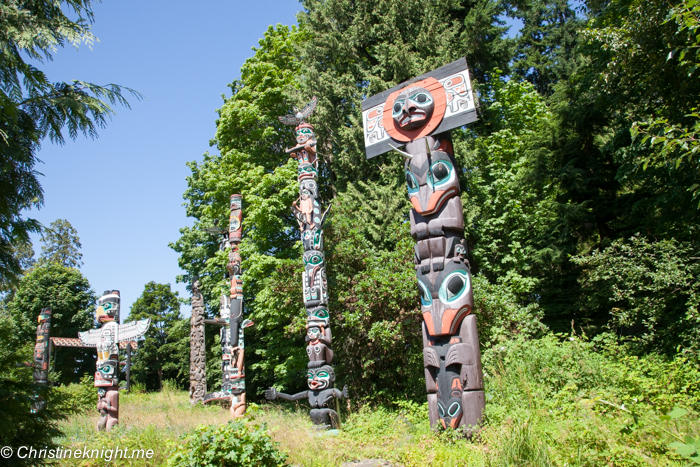 First nations art and totem poles
The totem poles in Stanley Park are most British Colombia, Canada's most visited tourist attraction. Visitors to the Brockton Point Visitor Centre are welcomed to the traditional lands of the Coast Salish people by three carved, red cedar portals. Nine totem poles have been placed nearby, each telling a different story of the people who made it.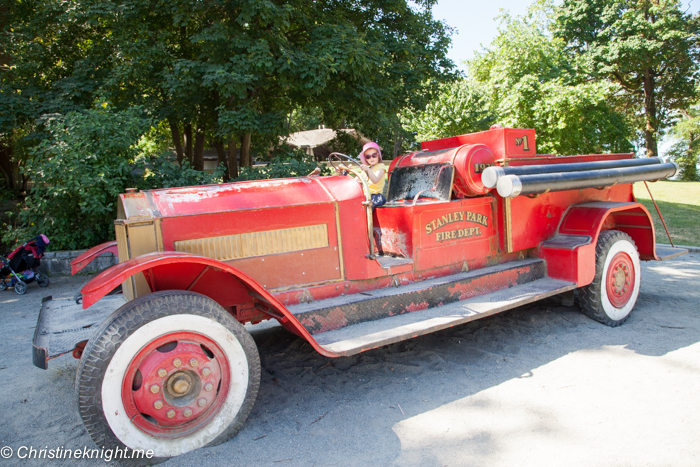 Stanley Park and kids
Stanley Park features four playgrounds, including one with an authentic fire engine for kids to climb on.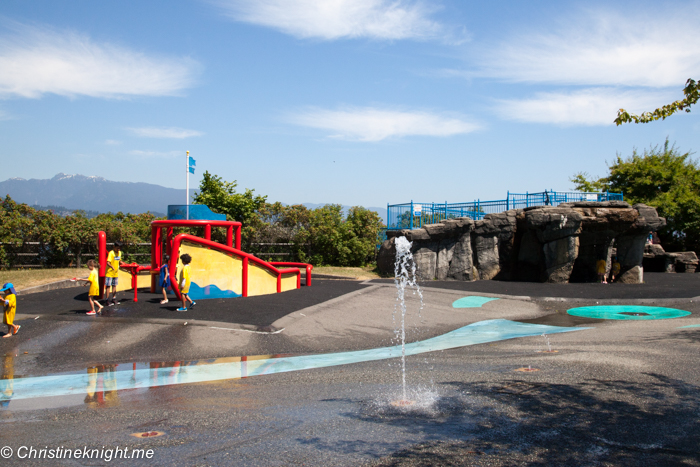 The Variety Kids Water Park is an all-abilities splash park that has accessible bathrooms and food outlets nearby; a fave for visitors in summer.
Kids will also enjoy riding the Stanley Park Train that winds through 2km of forest.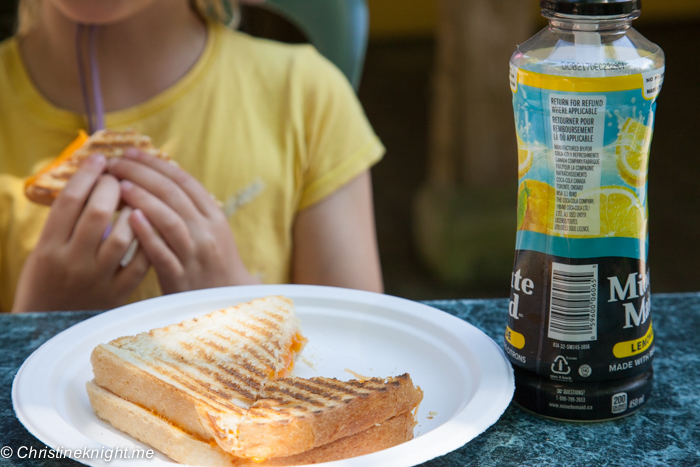 Dining in Stanley Park
There are plenty of cafes and food outlets dotted around the park that serve a good variety of food (look for the dining icons on the park map to locate them). We bought food such as grilled cheese toasties, fish and chips, veggie burgers and fruit cups from the outlets, which we found to be very reasonably priced.
You could also take a picnic lunch. Be sure to being plenty of water if you're walking or biking around the park.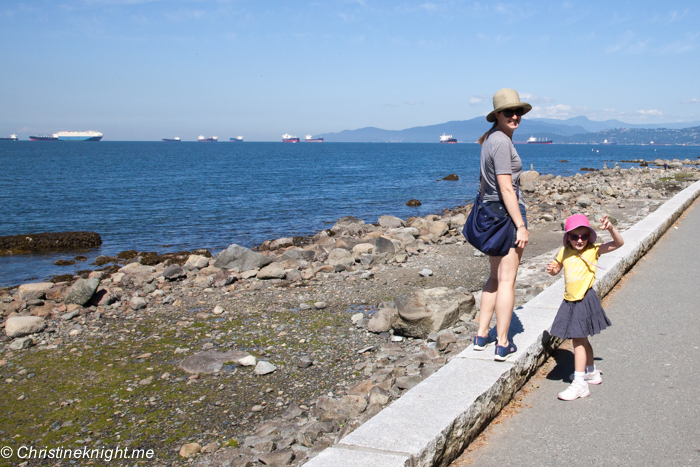 Getting around the park
While you can walk around the park, it's a very large park. Walking the 9km seawall alone will take 2-3 hours for an adult. We made the mistake of thinking we would catch the Stanley Park hop-on, hop-off trolley which we read about on the Vancouver Trolley website, only to find, when we arrived, that it no longer runs.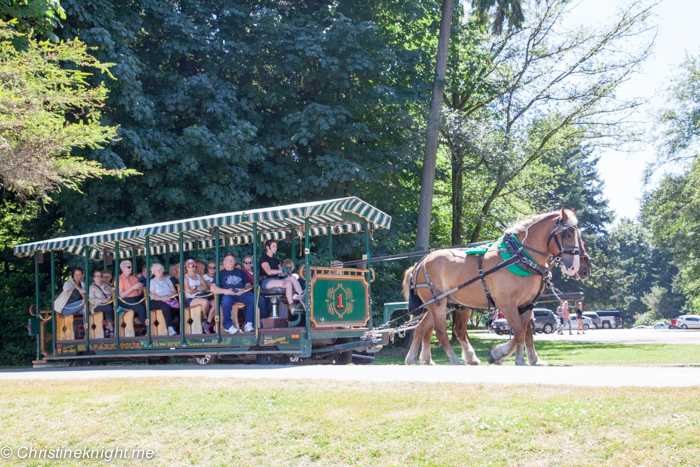 If walking around the park isn't your thing, your choices are:
Hire a bike.
There are plenty of bike hire shops near the entrance to Stanley Park.
Hop-on, Hop-off City Tour
Both the Vancouver Trolley and Westcoast Sightseeing companies have tours that make stops in Stanley Park. If you decide on this route, look at the map of the city that each tour covers to decide which is the best option for you. The Vancouver Trolley is wheelchair accessible.
Horse-drawn carriage tours
From mid-March to the end of October, take the one-hour narrated horse-drawn carriage ride through the park's eastern side and its sites. Departs from the tour kiosk at the parking lot beside the Information Booth. No reservations required. Wheelchair accessible.