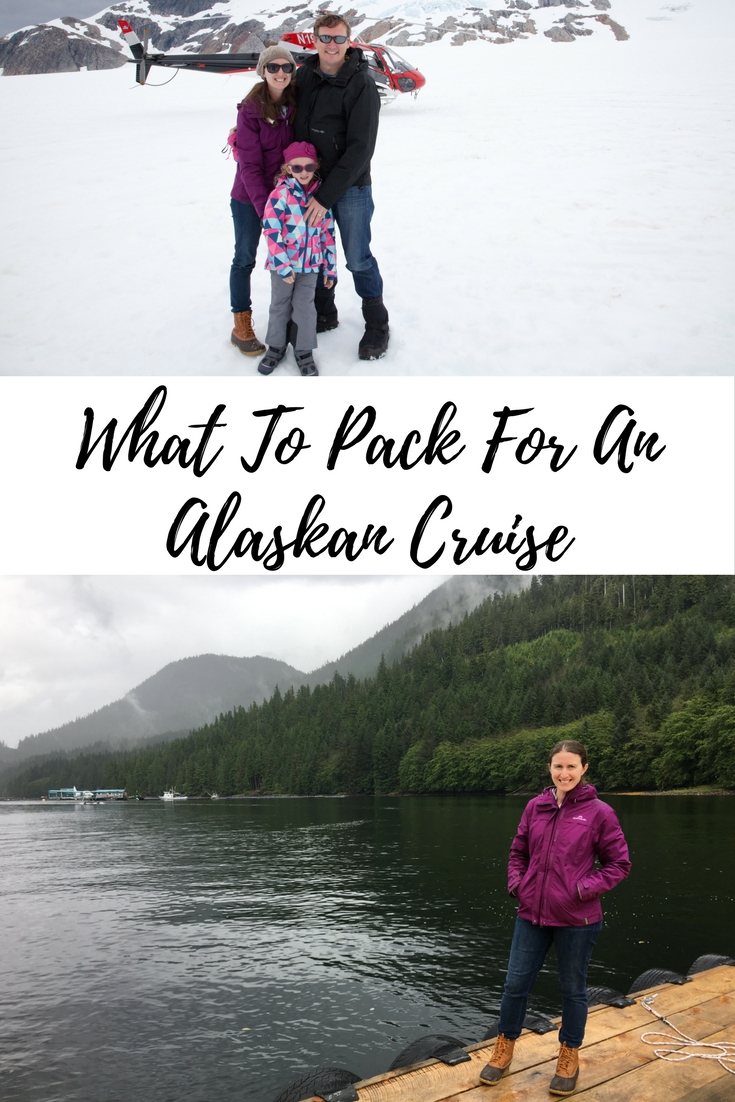 Wondering what should be on your Alaska cruise packing list? This is one of those trips where you need to take a lot of items as the weather might be reasonably warm, or incredibly cold and rainy. You might be walking around all day in the rain or even snow. We recently sailed the Inside Passage on the Disney Wonder and found that every day was a different temperature to dress for.
The daytime temperatures in Alaska from May to September range from 55-65˚F (12-18˚C). It can get to as hot as 80˚F (27˚C) on the odd occasion too. Evenings range between 40-50˚F (4-10˚C). Generally the inside of the ship will be warm but you will need to rug up on deck, particularly if your ship gets close to a glacier.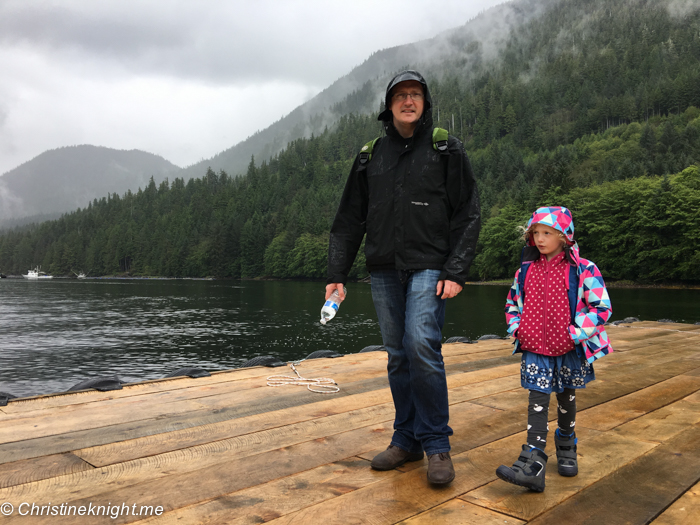 What To Pack For An Alaska Cruise
The key is layers! Lots and lots of layers.
For both general cruise wear and excursions
– Two pairs of jeans
– Seven tees
– Two sweaters or hoodies of various weights
– One heavy fleece jacket (I love Kathmandu and North Face)
– Seven pairs of underwear
– Two bras
– Wind/rain jacket (Mine is this Gortex – find a similar one by Kathmandu or North Face)
– One dress for formal night (a second one for semi-formal night if you like to dress up)
– Cardigan for formal night
– Beanie
– Lightweight or medium scarf
– One pair warm socks
– Seven pairs of athletic/walking socks
– Sleep clothes
– Weatherproof pants for kids, particularly if you are planning a trip to a glacier.
– Gloves (weatherproof ones for kids)
– Princess dress for little girls sailing a Disney cruise – they are more expensive to buy on board. Many girls wear the princess dresses every day on board.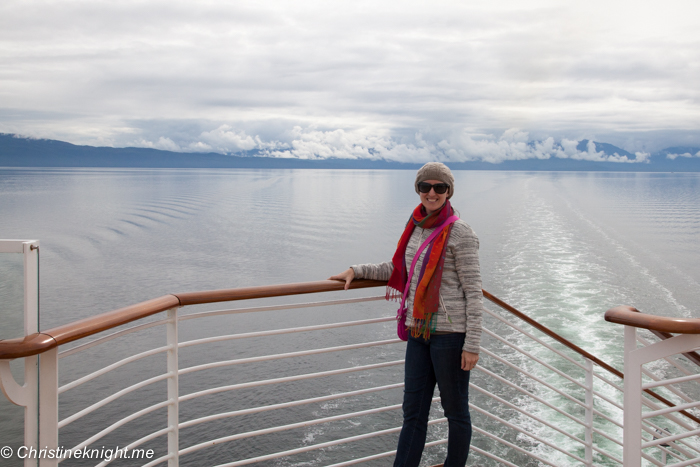 Footwear
– Sneakers/trainers for walking in (I wear lightweight Skechers)
– Ballet flats or sandals/heels for evening attire
– Waterproof shoes – I wore these L.L. Bean Boots in the rain and snow.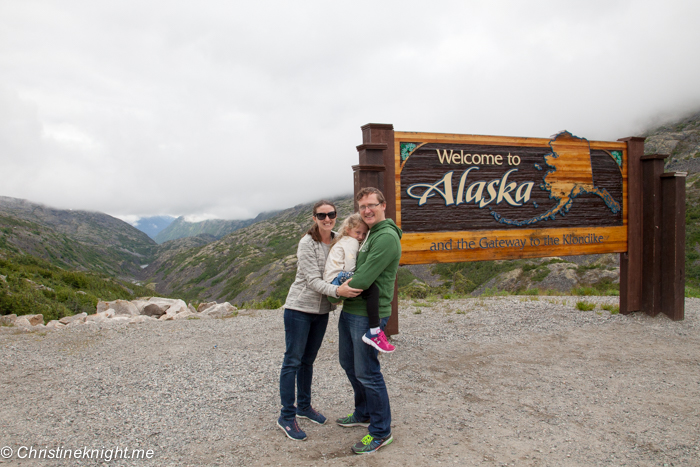 Toiletries and other items
– Toothbrush
– Toothpaste
– Body wash (the cruise we were on has soap but no wash)
– Shampoo and conditioner (unless you are happy to use the generic cruise one)
– Sunscreen (for the rare chance there is sun)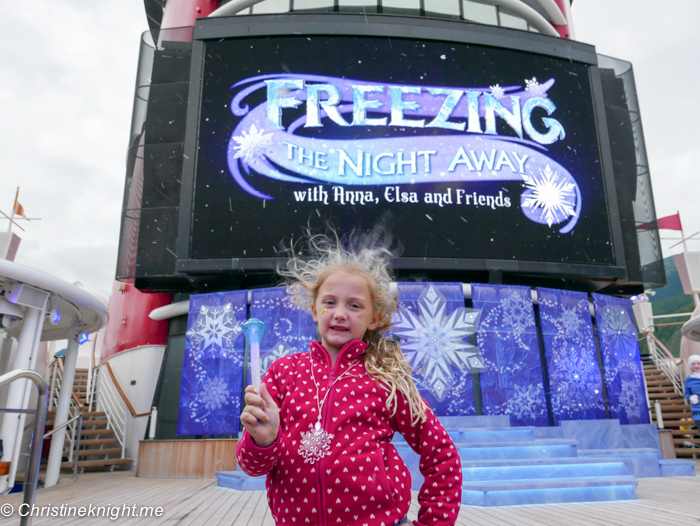 Other items
– Sun hats
– Sunglasses
– Medications including seasickness meds
– Backpack for port adventures (I use this foldable backpack by New Outlander)
– Refillable water bottle
– Binoculars (optional if you don't have much room)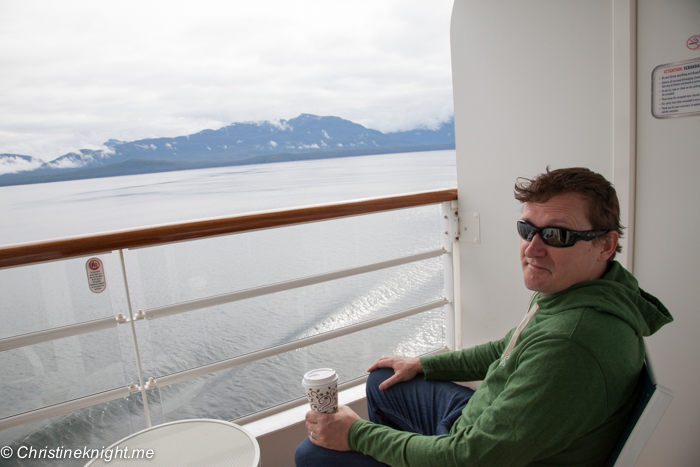 Cameras
– DSLR (Mine is a Canon 5D)
– Point and shoot for around the ship (Mine is the Panasonic Lumix DMC-LX100)
– GoPro HERO5 for video
– Chargers for all electronics plus power converters. The DCL cruise ship we sailed had110V/60Hz North American Standard power outlets.
That's it! You're ready for Alaska! Note: If you're travelling in August it might be a bit colder, so add an extra fleece layer into your packing.
If you're travelling to Alaska with kids, you'll find this ultimate guide by the Wanderlust Crew invaluable.
Do you have any more tips on what to pack for an Alaska cruise?
This blog post contains affiliate links. This means if you purchase something through this page I will receive a small commission at no extra cost to you. Thank you for supporting Adventure, baby!
Thinking about taking an Alaskan cruise? Read about our cruise up the inside passage here.
Read about some amazing things to do in Alaska here: dog sledding on a glacier in Juneau, bear watching in Ketchikan, exploring Icy Strait Point and dog mushing in Skagway.
Check out Disney Cruise Line for their upcoming cruises here.
Find more things to do in Alaska here.