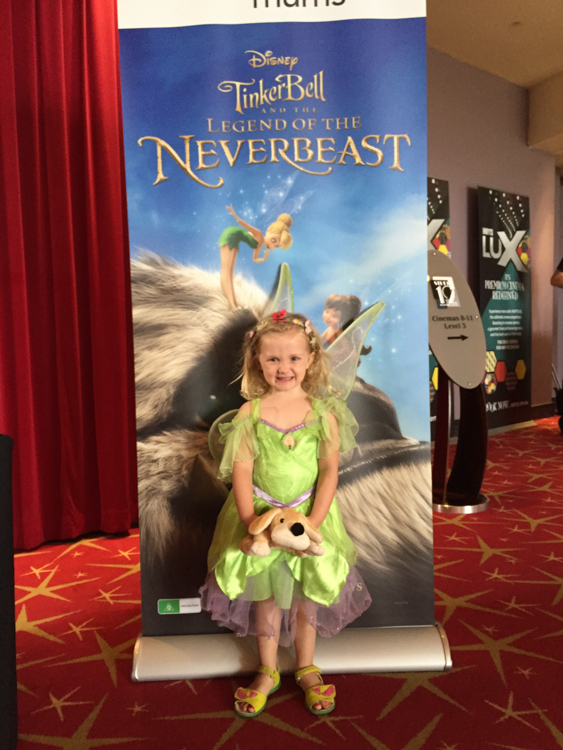 A few weeks ago Cheese and I attended a special screening of Disney's Tinker Bell and the Legend of the NeverBeast.
Cheese loves the Tinker Bell movies (and so do I!), so it was a lovely way to spend the morning together. The movie was really sweet, focusing on the fairy Faun rather than Tinker Bell and a creature she finds in the wild (the "NeverBeast" from the title). The Tinker Bell movies are so cleverly made. They appeal to kids with their bright, sassy characters and beautiful animation, and also to adults with their well-written female characters and heart-warming morals that underpin the stories.
The moral of Tinker Bell and the legend of the NeverBeast is you can't judge a book by its cover. Faun has to decide if she can to trust her own instincts and to go against all of her fairy friends to do what she believes is right. The message to be brave and follow your heart is a lovely lesson for little people to learn (and for big people to be reminded of). The movie was a touch scary for Cheese, but she still told me afterwards that she really enjoyed it.
After the movie, we were interviewed on camera to give our opinions. It was both of our first time being interviewed on camera (she was fine, I was nervous). What do you think of Cheese and my film debut?