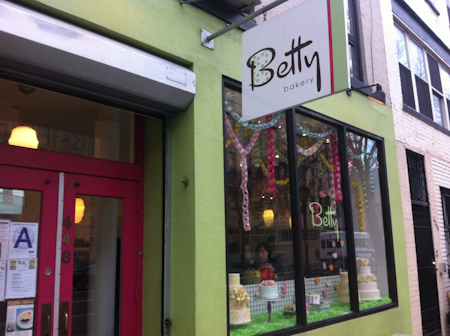 Residents of south Brooklyn love to talk about the "BoCoCa" neighborhood. Like all acronyms in in NYC, "BoCoCa" is made up of three 'hoods that border on each other. You might have heard of the "Co" (Cobble Hill) and "Ca" (Carroll Gardens), but you might not have heard of the "Bo", which stands for Boerum Hill. That will change today with our handy neighborhood guide.
Upper 90
This soccer store is loved by locals for more than just their large range of soccer shoes, apparel and other soccer-type items. Upper 90 has an indoor soccer field where they host lessons for kids, as well as open play for toddlers every weekday morning from 10-12 ($10).
359 Atlantic Ave
Betty Bakery
This is your sweet spot to pick up cupcakes, cookies and, in summer, strawberry lemonade. You can also try a slice of cake – we recommend the strawberry shortcake, with layers of vanilla cake, fresh whipped cream, and huge strawberries.
448 Atlantic Avenue
Nunu Chocolates
Handmade truffles and caramels await you at Nunu Chocolates. All chocolate is made in the store, so you know what you're about to eat is literally freshly made. Grab a coffee, hot chocolate, croissant (and of course, a few truffles), and watch the chocolates being made in the back. Our faves: the salted caramels.
529 Atlantic Ave
Building on Bond
This hot eating spot is so hip it hurts. Locals stop by for coffee every morning, and brunch on weekends. As well as having delicious food, it's reasonably priced (the brunch menu ranges from $6 to $12).
112 Bond St
Acorn
Stop by this toy store for a special gift. Acorn carries beautifully designed, handcrafted toys from around the world. You'll find lots of wooden toys at Acorn, plus flying bird mobiles and nursery prints, including the Red Knit Cap Girl.
323 Atlantic Avenue
This article was first published on MommyNearest.