Best Tokyo DisneySea Tips
Get Tokyo DisneySea tips to make your trip fun and memorable.
Tokyo DisneySea is located in Urayasu, Chiba Prefecture, about an hour from the centre of Tokyo, Japan. It opened on 4 September 2001. Tokyo DisneySea is owned by The Oriental Land Company, with intellectual property licensed from The Walt Disney Company. Tokyo Disneyland and its companion park, Tokyo DisneySea, are the only Disney parks in the world not owned or operated by The Walt Disney Company in any capacity.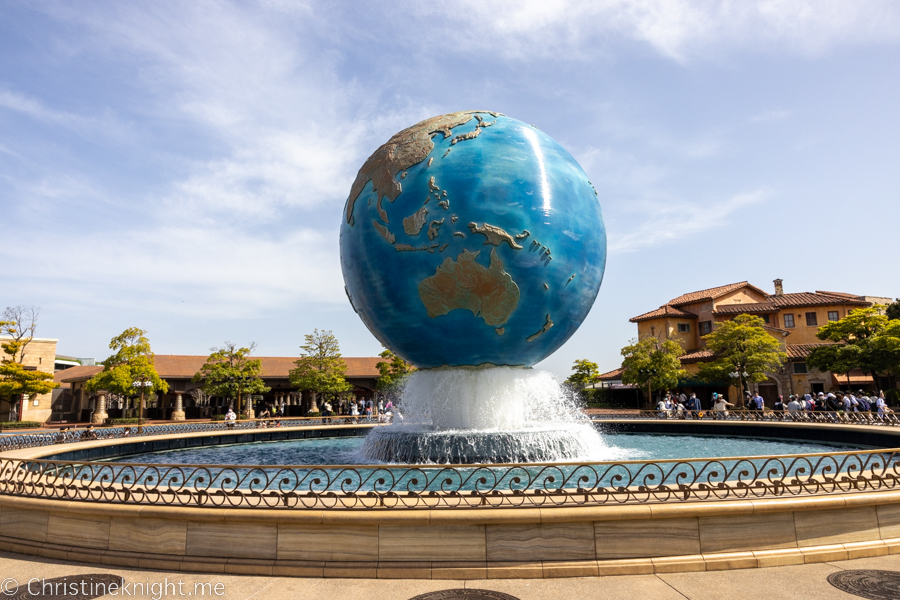 As of 2019, Tokyo DisneySea is the fourth-most visited theme park in the world and the second-most visited in Japan behind its sister park Tokyo Disneyland.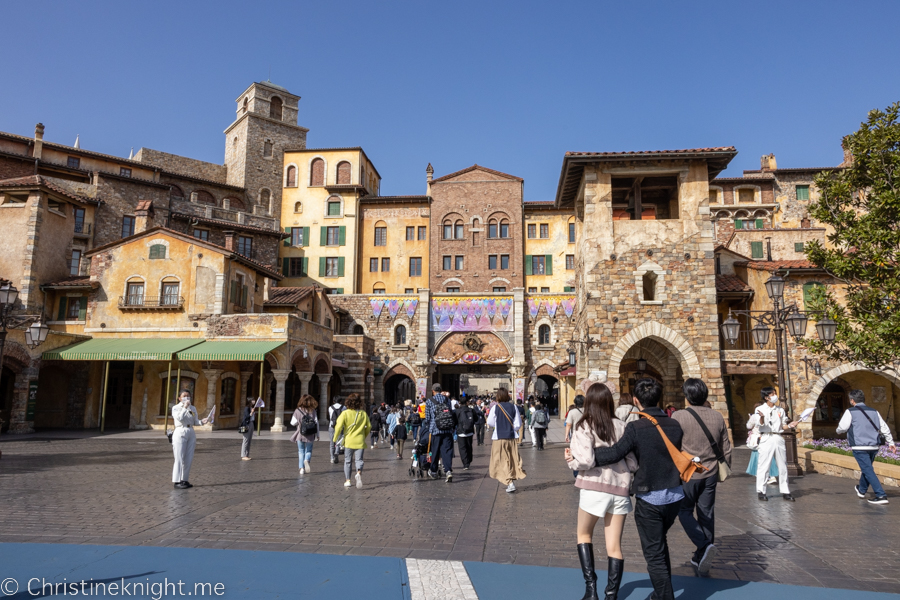 Upon opening, Tokyo DisneySea became the ninth park of the twelve worldwide Disney theme parks to open. It has an overall nautical exploration theme.
Getting to Tokyo DisneySea
The park is easily accessed by train. Catch the train to Maihama Station and then the resort monorail to the Tokyo DisneySea Station.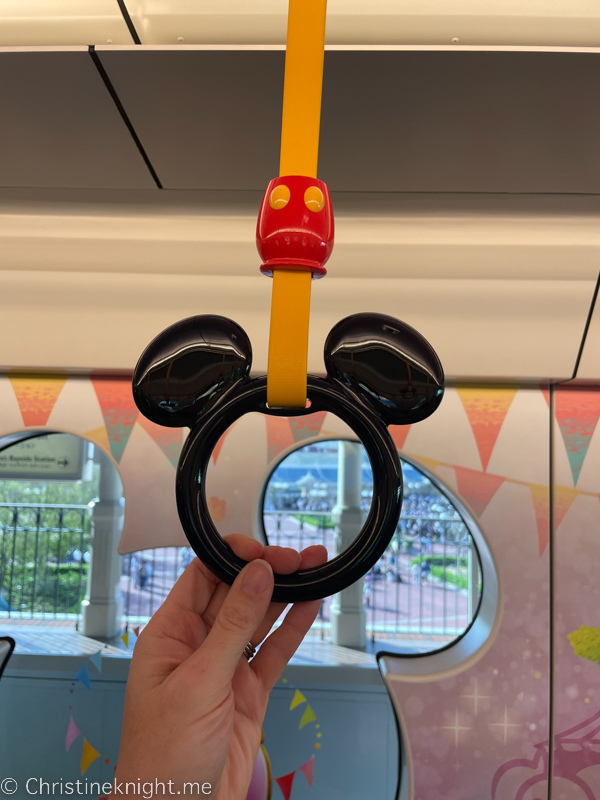 Stay Onsite
One of the biggest reasons for this is because hotel guests get early entry into the parks and their own special entry gates. The early entry was only 15 minutes at time of writing (May 2023) however this combined with a special entrance for hotel guests only meant we were able to get inside the park quickly and ahead of the general crowd and had ridden our first ride before most people were able to pass through the entry gates.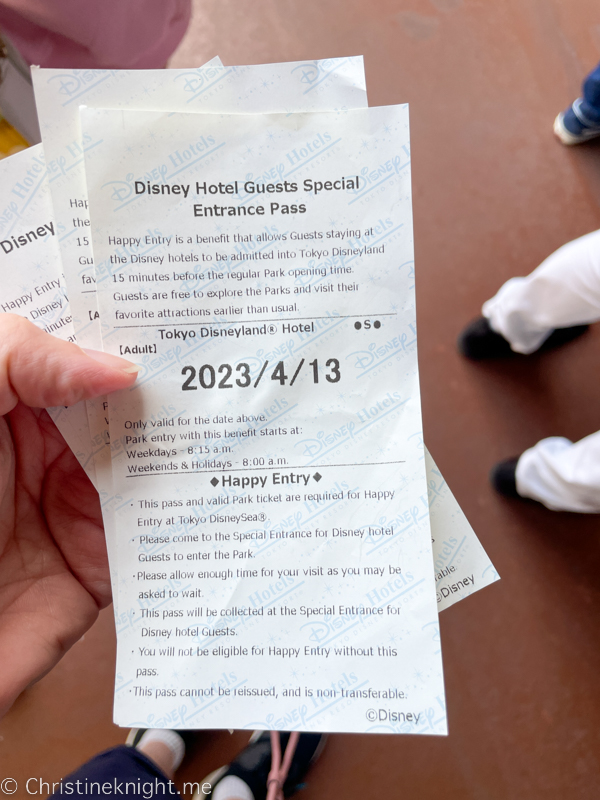 Offical hotel guests receive a special paper pass at check in that grants early access for each subsequent day of their stay (not available on day of check in). You will need to nominate at check in which park you wish to enter each day to be given a pass specific to the park.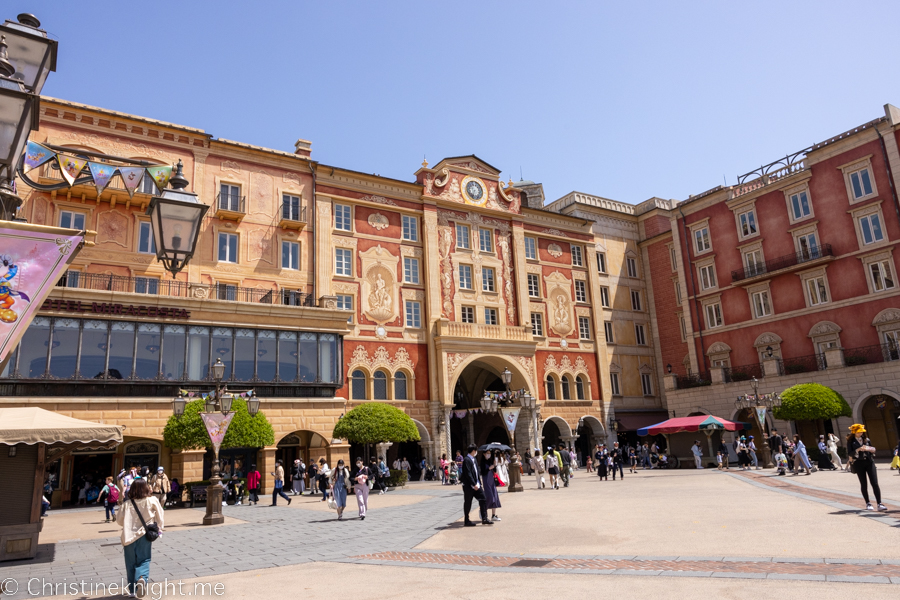 We stayed at the Tokyo Disneyland Hotel and loved it. You can read about our stay here. If you stay at the MiraCosta, the hotel is actually inside the park, the closest location you can get to Tokyo DisneySea. Photo above of the hotel from inside DisneySea!
Buy your tickets in advance
The tickets can be tricky to buy from the direct Japanese website, so I suggest if you are struggling to buy them from a third party like Klook (which is what we did). Klook also often has sales and you can purchase the park passes a bit cheaper through them.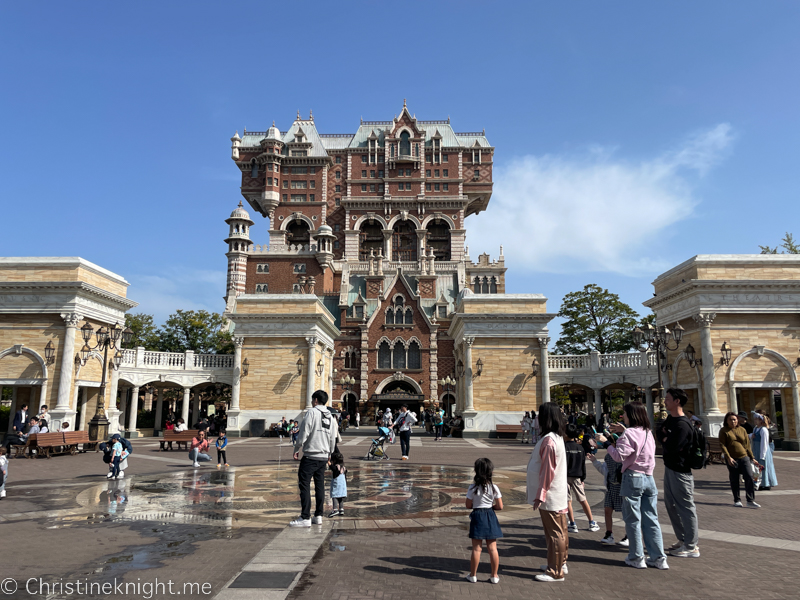 At the time of writing (May 2023) single day passes are all that is available to each park, and you must choose which park to visit – no park-hopper tickets are available. The parks can sell out so I highly suggest booking tickets well in advance. If you stay at a Disney hotel, you are guaranteed entry to the parks however even if the parks sell out.
Arrive Early
The reason getting into the park as quickly as possible matters so much at Tokyo DisneySea is the lack of any kind of fastpass system. The only ways to skip queues are either to take the single rider line where offered and ride by yourself, or to purchase Premier Access for the most popular rides where offered. More on Premier Access further into this article!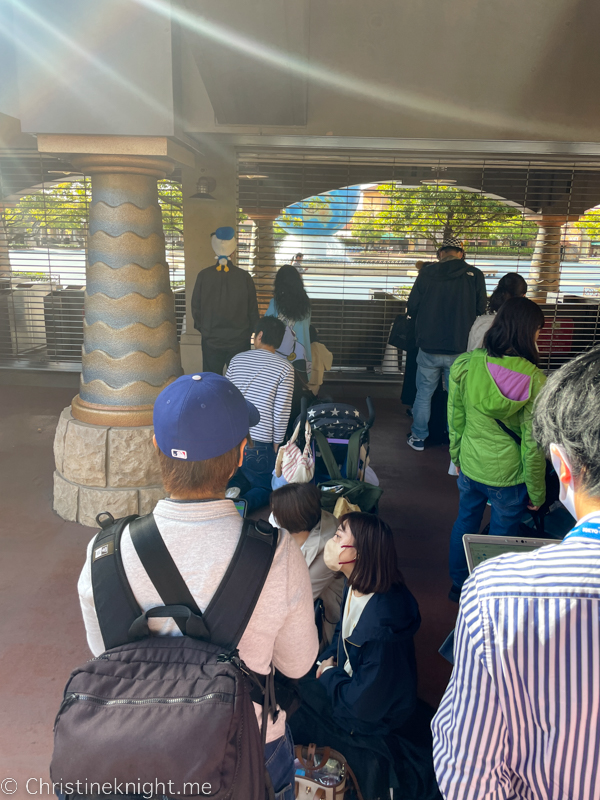 Photo of our special entry and line above, when the general entry was a good 50 people long at the same time.
So the best way to avoid spending most of your day lining up is to get into the park as quickly as you can and getting to the most popular rides early in the day.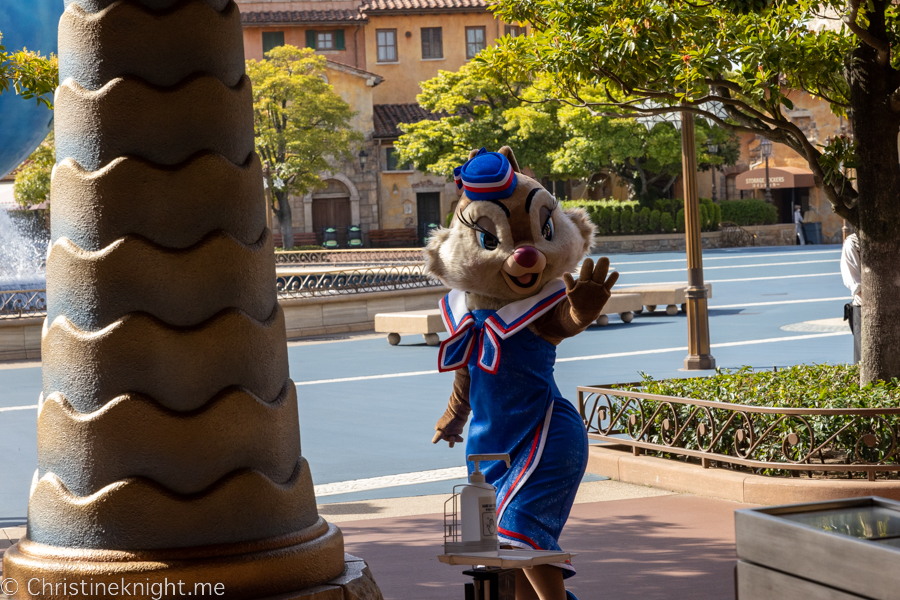 If you do not have early hotel access then I would advise arriving REALLY early like an hour early. If you can't arrive that early than you're best off arriving later in the day and just preparing yourself queue for rides and not get on many of them. Even with early entry I advise arriving at the gates about 45 minutes before the park opens.
Visit on a weekday
As the majority of visitors to Tokyo DisneySea are locals, weekends, school holidays and public holidays are the busiest times to attend. If you can visit the parks on a typical weekday, the parks are much less busy.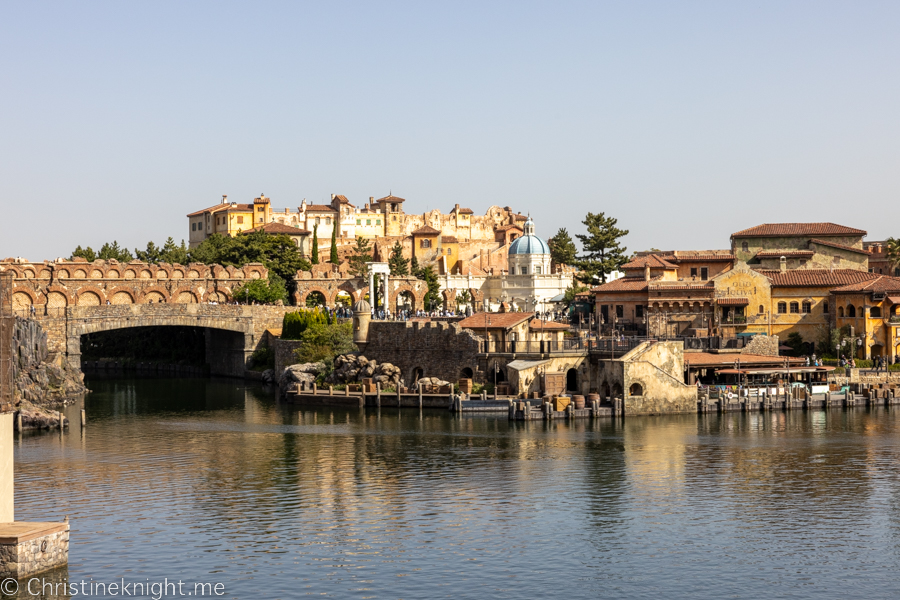 Make a plan for your day
Research what rides you want to get on in advance, look at the map of the park and plan where you are going to go first and subsequently. I advise knocking out all of the popular rides that you want to do first thing in the morning in an orderly fashion – pick the ride you want to start with and then the next that is closest to it and so on so you are moving around the park in a circle vs trekking back and forth and walking needlessly.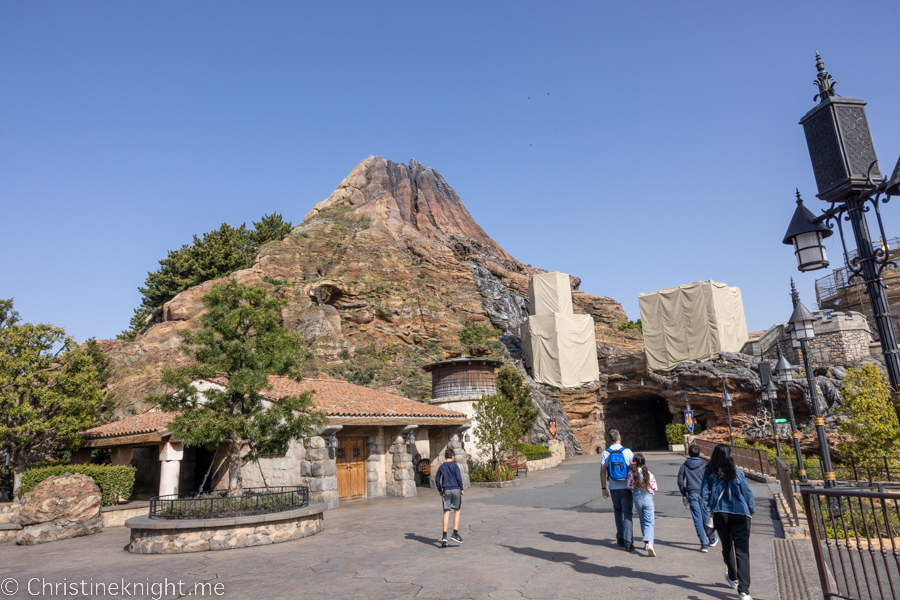 The food places get busy as the day goes on so I advise starting your day early and breaking for an early lunch.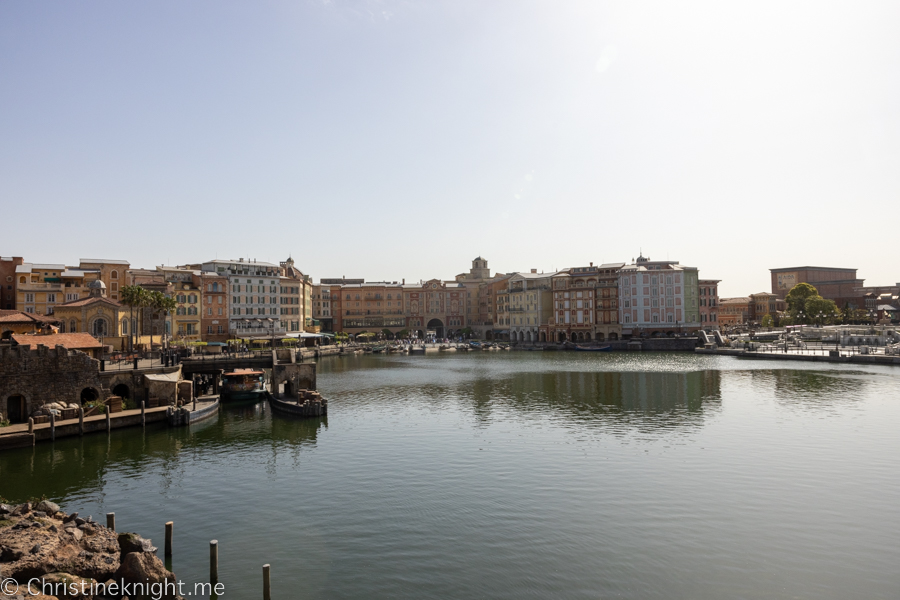 If you wish to dine at a restaurant in the park, bookings open at 10am (JST) one month in advance. You can also try to book at 10am once you are inside the park.
Download the Tokyo Disney Resort App
I highly recommend doing this in advance. The app is useful for its map alone. You can also scan your tickets into the app as soon as you enter the park and then purchase Premier Access to certain attractions and events to reduce your wait time for popular rides and entertainment. See below for more details on Premier Access.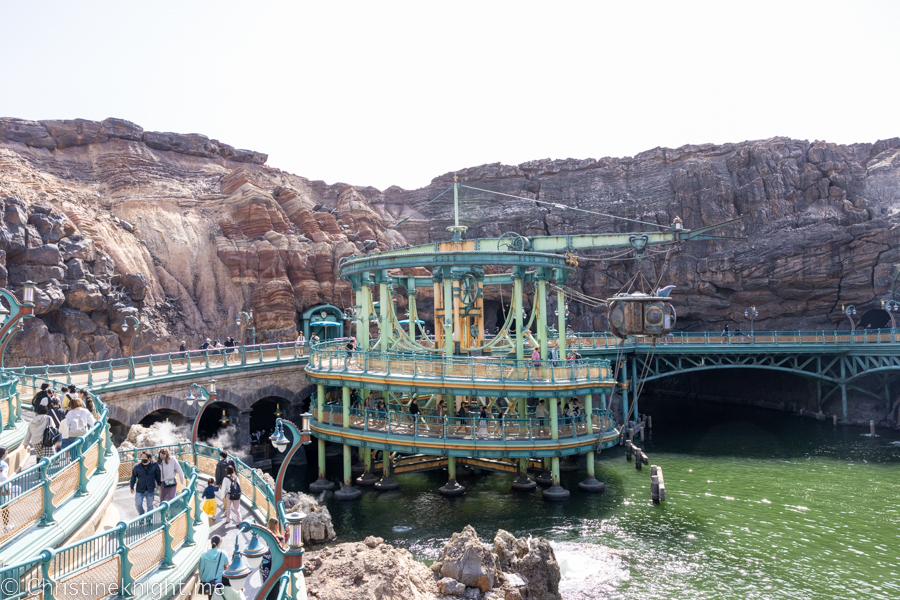 You can also use the app to lock in a time to visit popular shops like the ones that sell Duffy & Friends merch.
Have a ride strategy
If you have been to other Disney parks or plan to do so soon, then I highly recommend prioritising the rides that are unique to Tokyo DisneySea.
The unique rides not to miss are:
Journey To The Center of the Earth (a Jules Verne-inspired attraction that uses a similar ride system to Test Track at Epcot, with guests boarding "steam-powered" mine vehicles before embarking on trip to the planet's core.)
20,000 Leagues Under The Sea (a submarine ride based on the Jules Verne book)
Sindbad's Storybook Voyage (a boat ride similar to It's a Small World, based on the popular Sinbad stories)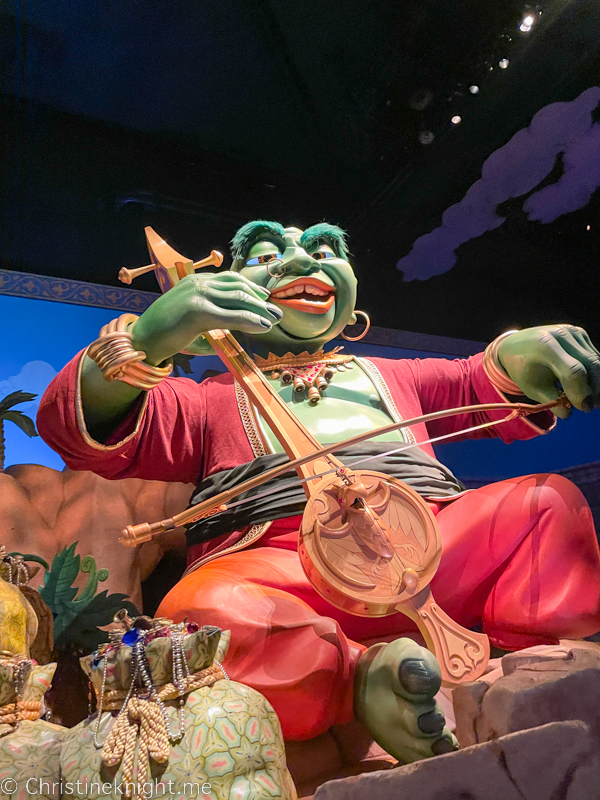 We also enjoyed Indiana Jones Adventure: Temple of the Crystal Skull (which is similar to the Anaheim version but themed to the Crystal Skull movie (and entirely in Japanese), the two story carousel in the Arabian area and Sourin', which is also almost identical to the version in Anaheim except for the entry which has cool projections / animations on the walls and the end of the Sourin' video which flies over Tokyo.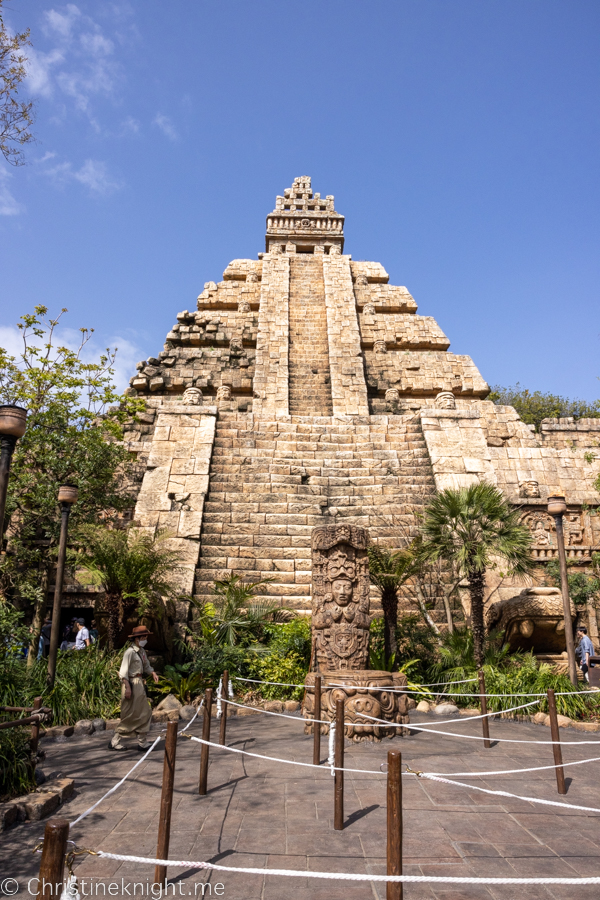 The most popular rides in the park are:
Toy Story Mania (basically identical to other versions)
Sourin'
Journey to the Center of the Earth
If you have been to the other parks I wouldn't pay for the Premier Access passes to Sourin' or Toy Story Mania, nor would I line up for the crazy wait times to ride them. If you must, however, then I suggest heading to these rides early or purchasing them on Premier Access.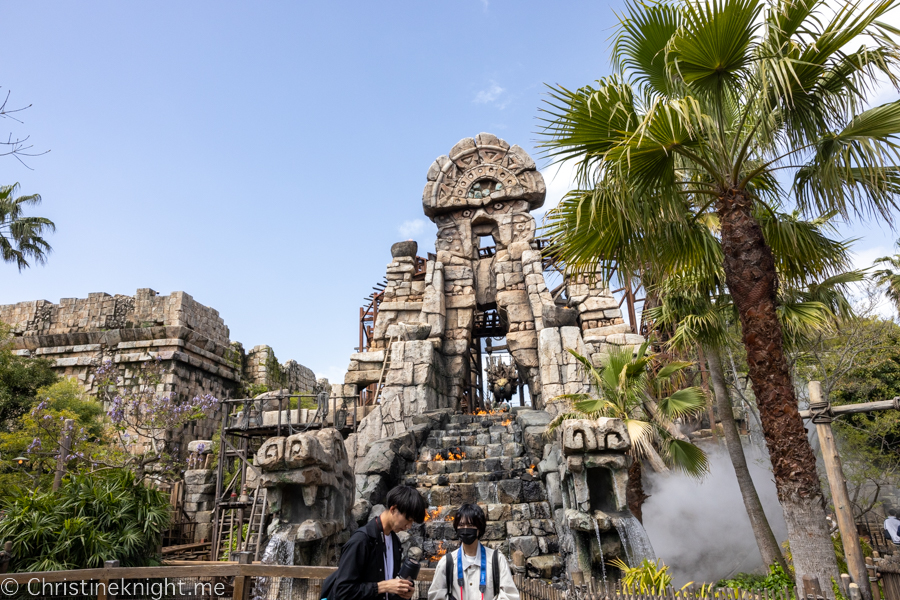 Buy Premier Access
Premier Access is currently the only way to skip queues for rides at Tokyo DisneySea. This service, available for a fee, will allow guests to select designated times to be admitted to and enjoy certain experiences. Premier Access best accessed through the Tokyo Disney Resort mobile app, which I highly recommend downloading in advance.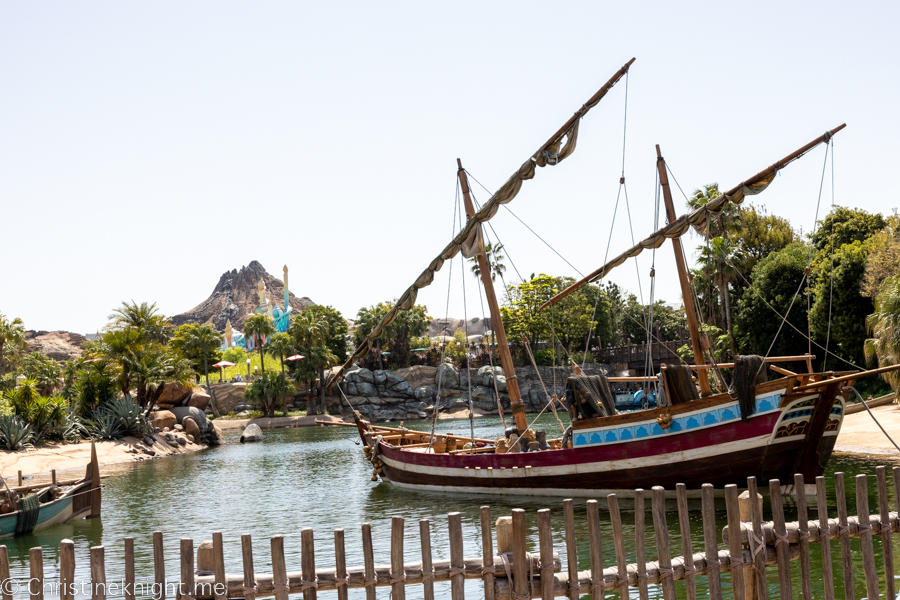 Each park ticket can be used to purchase one Disney Premier Access at a time.
Guests ages 3 and under will be able to access the experience with an accompanying person who has purchased Disney Premier Access.
You will be able to purchase Disney Premier Access for another attraction 60 minutes after purchasing Disney Premier Access, or after the start time of your purchased Disney Premier Access, whichever is earlier.
If you would like to purchase Disney Premier Access for the same attraction again, you may do so after using the Disney Premier Access you have purchased or after the designated time to use your Disney Premier Access has passed.
Disney Premier Access can be purchased by using the Tokyo Disney Resort App.
Only credit cards are accepted as method of payment. Please see here for information about the credit cards accepted.
Guests who do not have the Tokyo Disney Resort App or a credit card will be able to purchase Disney Premier Access at Main Street House (at Tokyo Disneyland) or Guest Relations (at Tokyo DisneySea).
Disney Premier Access is available in limited numbers and may sell out. Please check the Tokyo Disney Resort App in advance for availability.
To make bookings and purchases you must log in with a registered Disney Account. If you do not have a Disney Account, please register from here (user registration on the bookings/purchases page).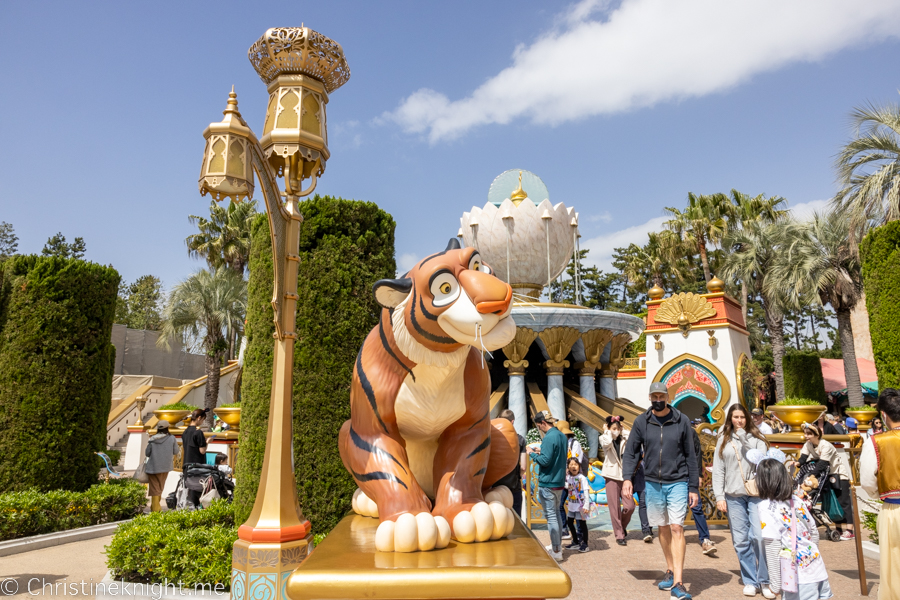 Using Premier Access to View a Parade / Show
Guests can select a designated time for admission in advance, and enjoy parades or shows from a designated viewing area.
You will be able to purchase Disney Premier Access for another parade or show 60 minutes after purchasing Disney Premier Access, or after the admission time of your purchased Disney Premier Access (for parades or shows,) whichever is earlier.
For certain parades and shows, the location for viewing performances within the viewing area will be specified in advance. On your day of visit, please view the performance from the specified location with a corresponding number at your feet. (The number indicating your specified location will be displayed on the screen of your device after you have completed your purchase of Disney Premier Access.)
Toy Story Mania!
Tower of Terror
Journey to the Center of the Earth
Soaring: Fantastic Flight
Disney Premier Access Experience
Price
Parade/Show
Believe! Sea of Dreams
2,500 yen per access
Attractions
Soaring: Fantastic Flight
2,000 yen per access
Toy Story Mania!
2,000 yen per access
Tower of Terror
1,500 yen per access
Journey to the Center of the Earth
1,500 yen per access
How to buy Premier Access
Premier Access is available once your tickets have been scanned upon entry into the park. Most tickets need to be printed and presented on arrival for scanning, such as those purchased through third party vendors such as Klook (which is what we did).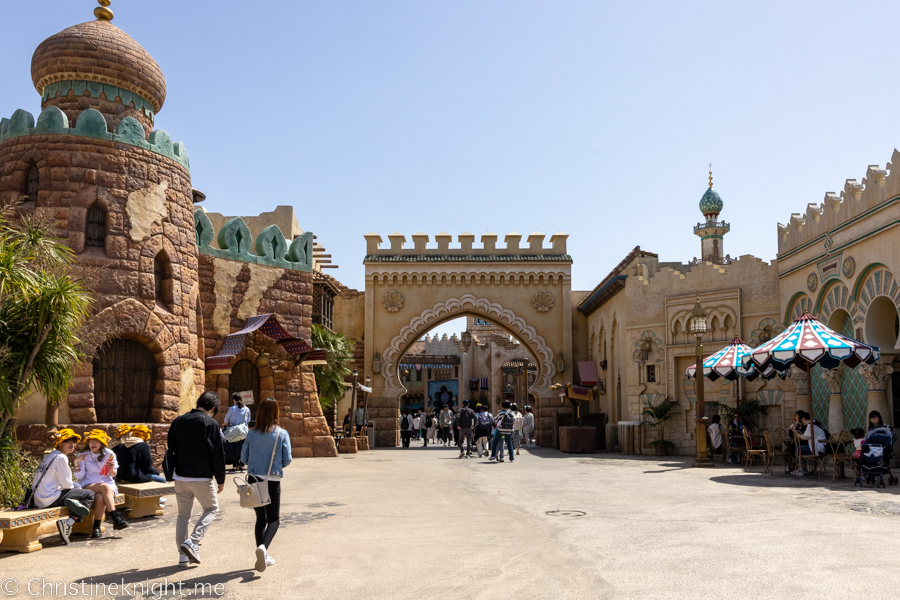 Once your paper ticket has been scanned and you are in the park, one person in the party should scan all the tickets into their mobile app and control the Premier Access bookings for the entire party. It's easy enough to scan the tickets into the app while walking to your first ride, then select from the Premier Access menu which attraction or show you wish to purchase.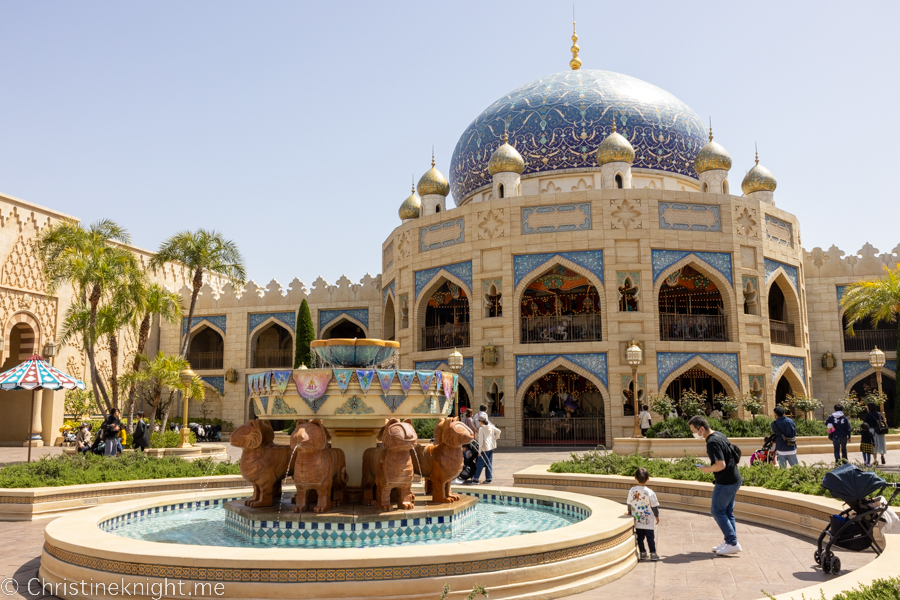 Visit the Mermaid Lagoon
While this is very much geared towards younger children, I highly suggest checking it out even if you have older kids or no kids. The exterior facade is made to look like the Palace of King Triton, with the inside designed to resemble an underwater world with rides, play areas and places to eat. The detail in this area is incredible and visitors of all ages will enjoy a stroll around the lagoon.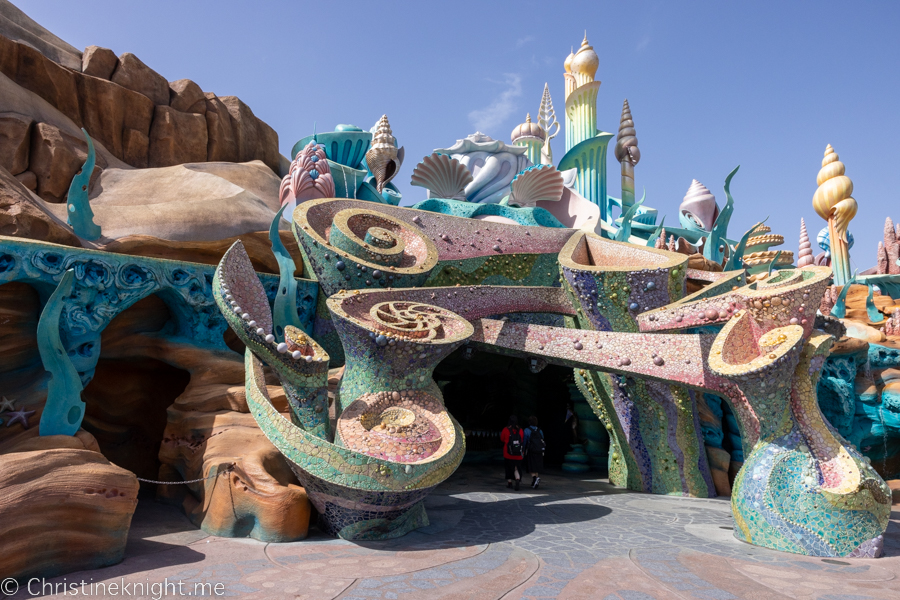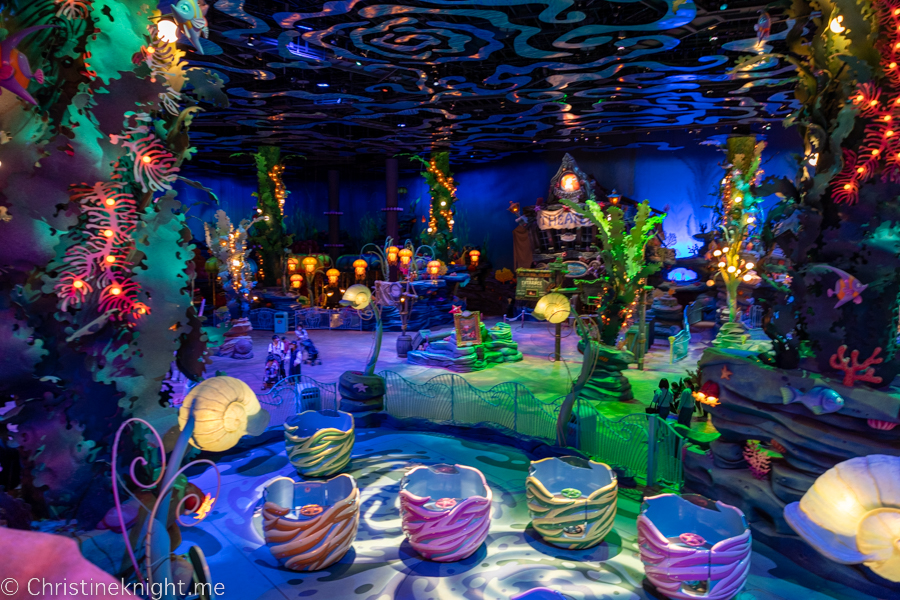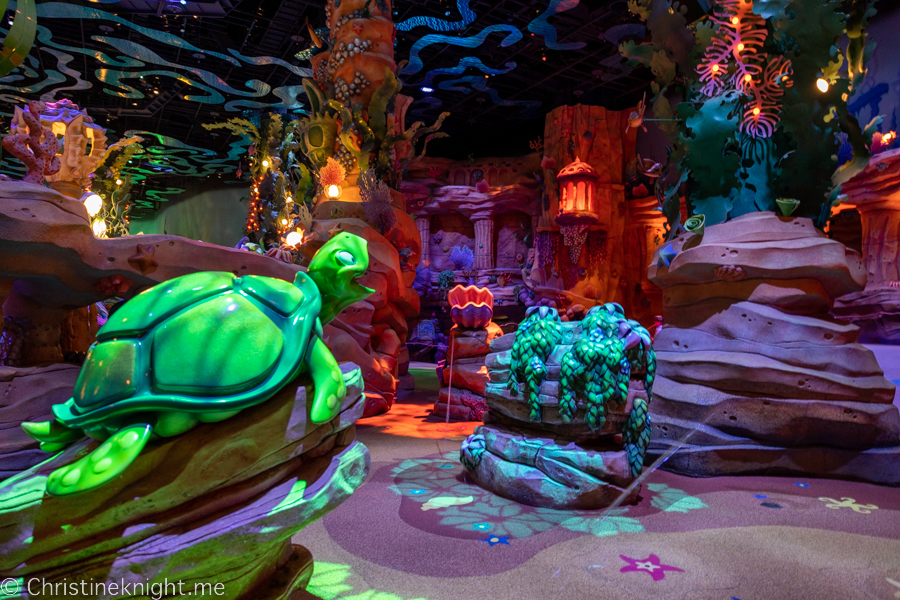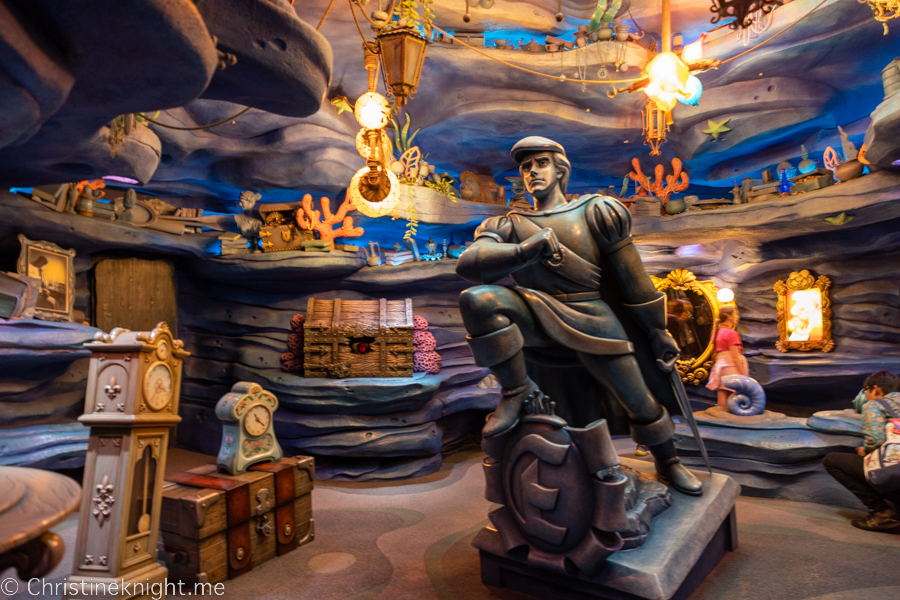 Try the popcorn
Popcorn is the most popular snack at Tokyo Disney Resort! Not only is the popcorn unique and available in crazy flavours found nowhere else, but Disney's popcorn buckets are also pretty special and worth taking home as a souvenir. They are often 'limited' and only sold at specific locations within a park, with most buckets not likely be found at other Disney parks.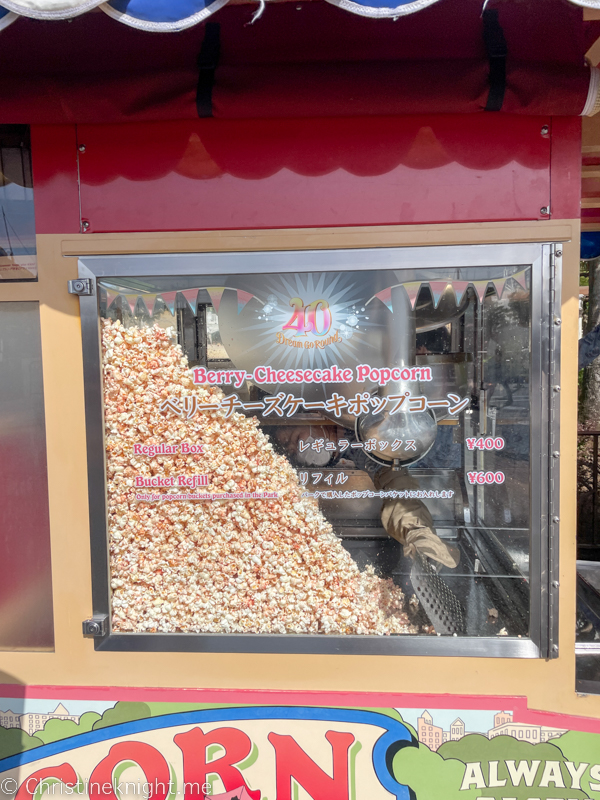 The buckets are typically pretty pricey, with an average cost of ¥2,600 to ¥3,400. You can buy popcorn without a souvenir bucket for vastly less. Flavours on offer include Honey, Strawberry Milk, Cookies & Cream, Matcha White Chocolate, Curry, Garlic Shrimp.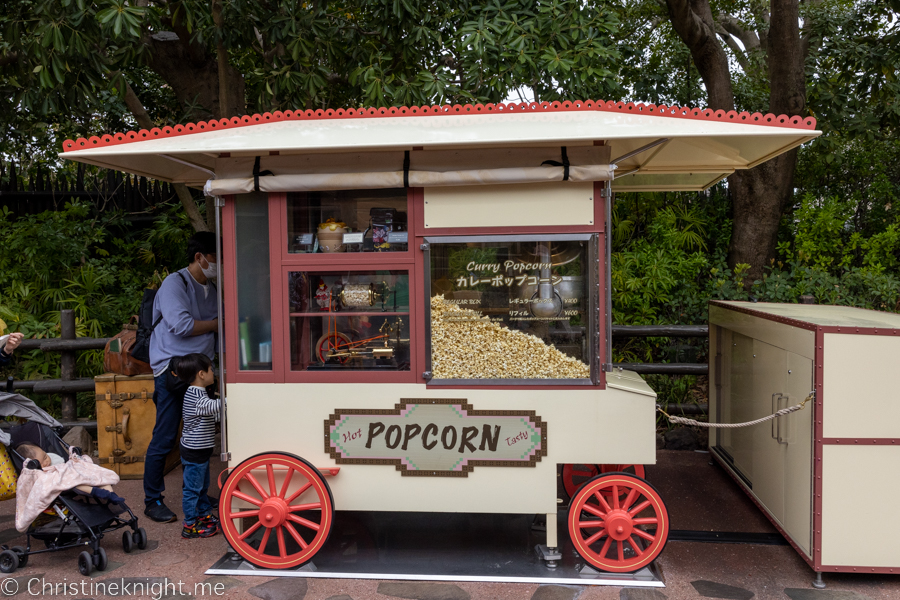 Eat all the food
While the green mochi Toy Story Aliens are the most instagrammed snack at Tokyo Disney Resort, I highly recommend trying a bit of everything!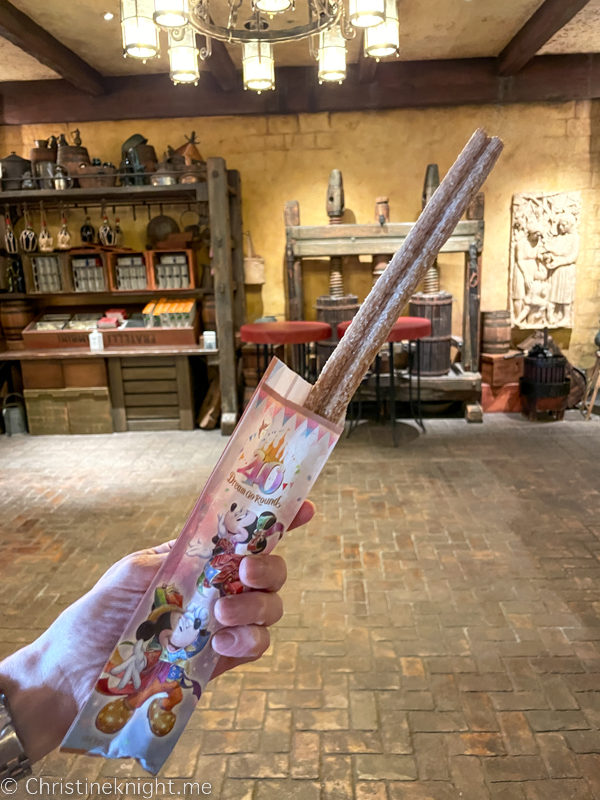 We loved the churros, which are also available in a wide variety of exciting flavours, and the celebration drinks, which come with cubes of jelly in them.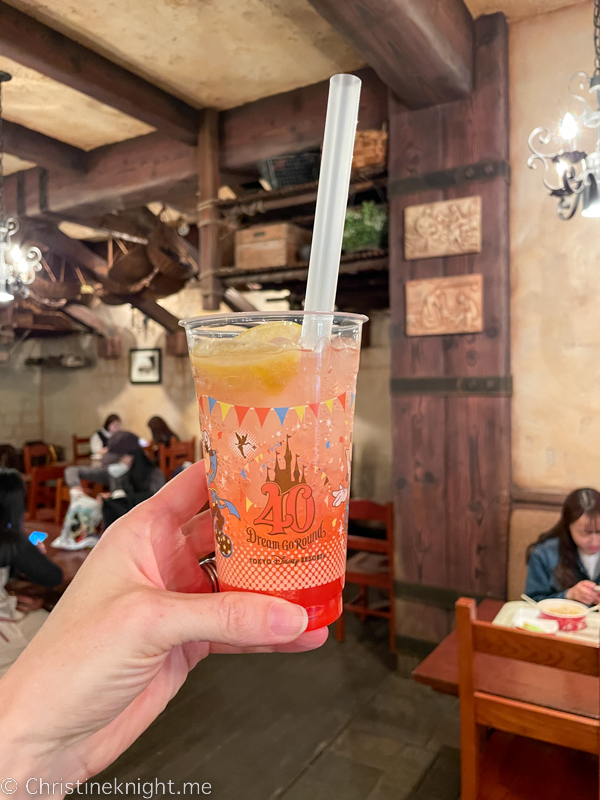 We also loved the tropical ice blocks! They are amazing.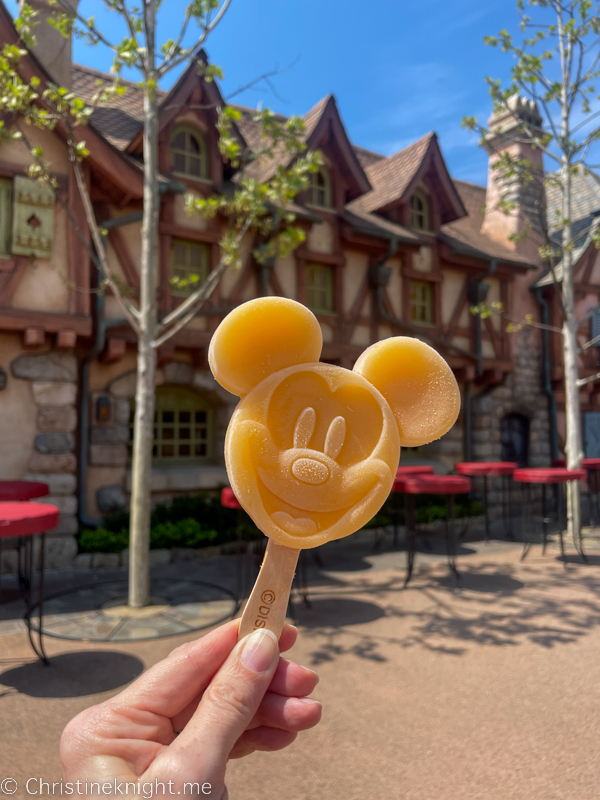 When it comes to dining, you can make a reservation at a restaurant or you can play it by ear at a quick service food spot. This is what we chose to do since we don't like being tied to reservations and we had a fantastic quick service lunch at Zambini Brothers' Ristorante squeezed in between rides.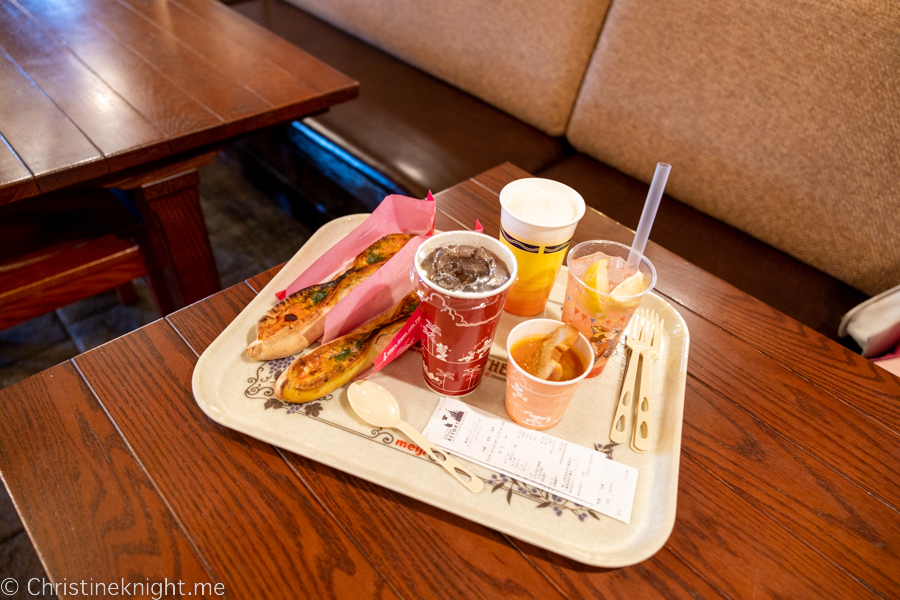 Try a vending machine
The Tokyo Disney Resort vending machines are insanely cute! The drinks inside are themed to the parks.
Meet or watch the characters
The characters are typically available in large numbers towards the front of the park rather than being scheduled for short periods allover the park.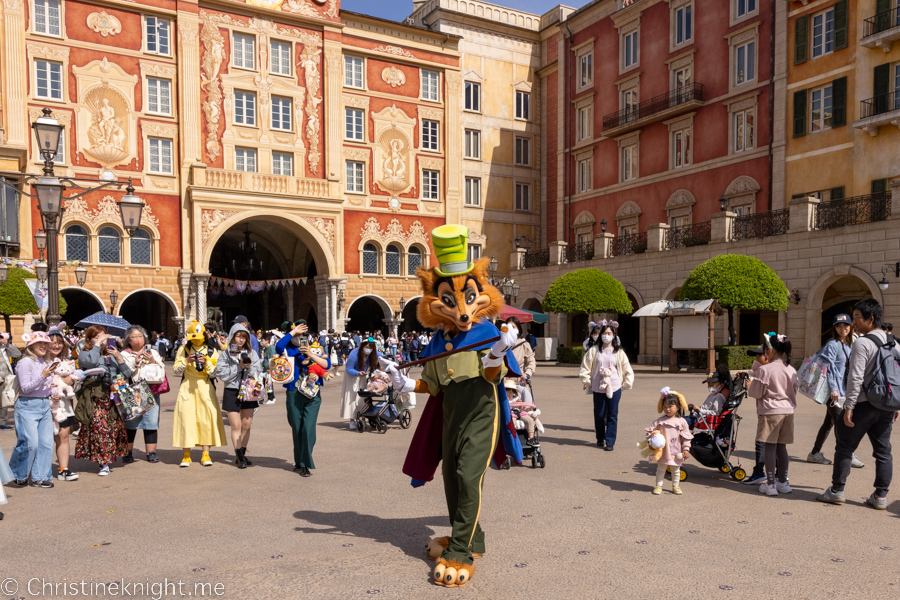 It's possible to see and meet a huge number of characters all in the one area. We were so excited to see characters we've never seen at any other park including the entire cast from Pinocchio.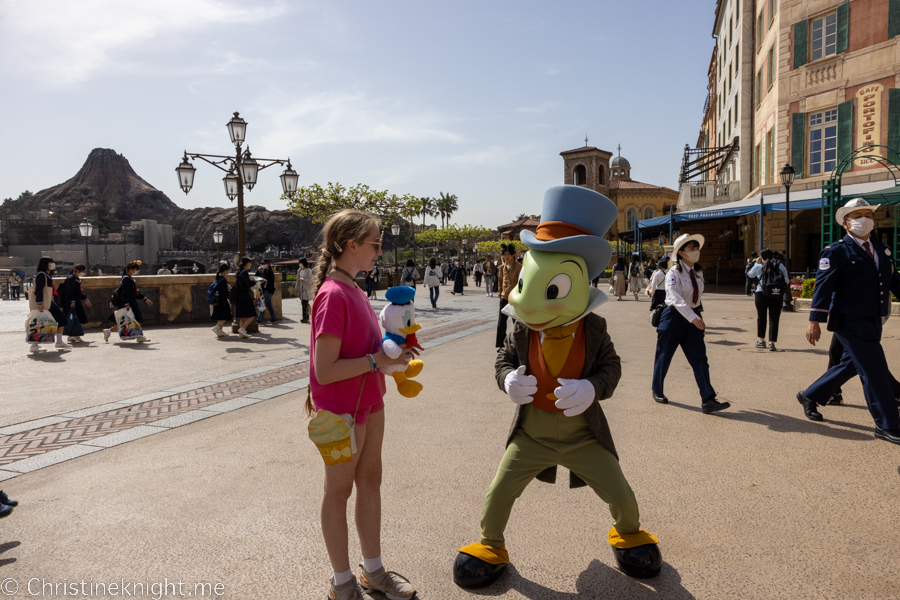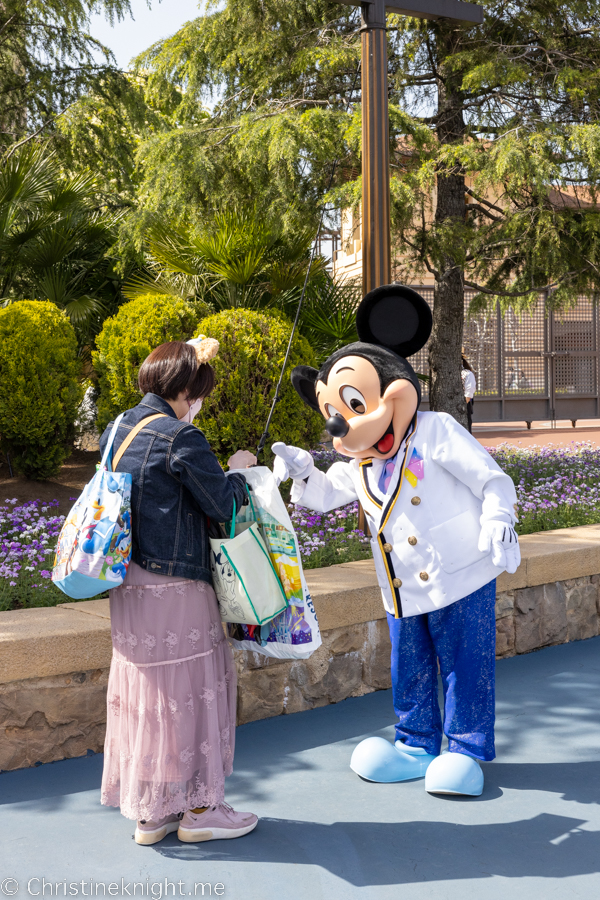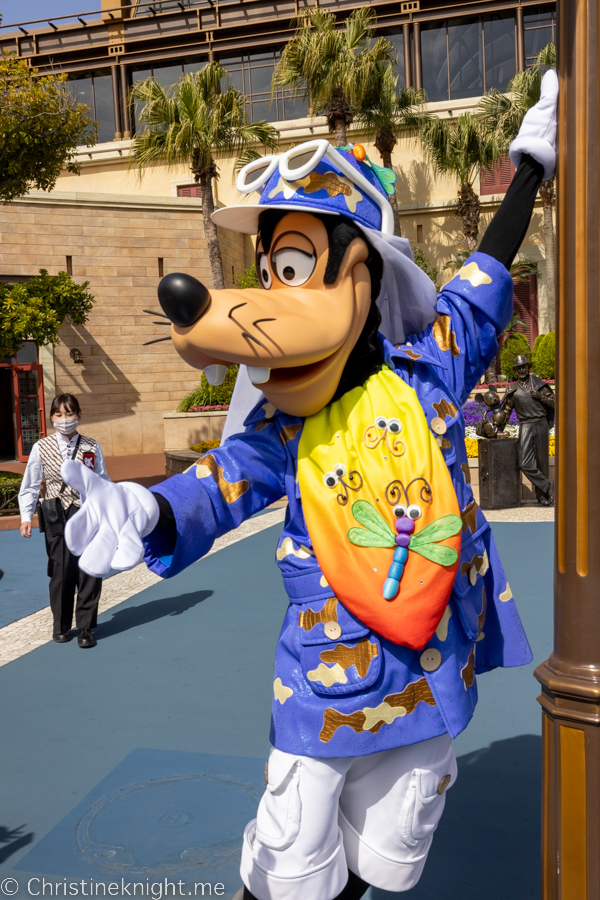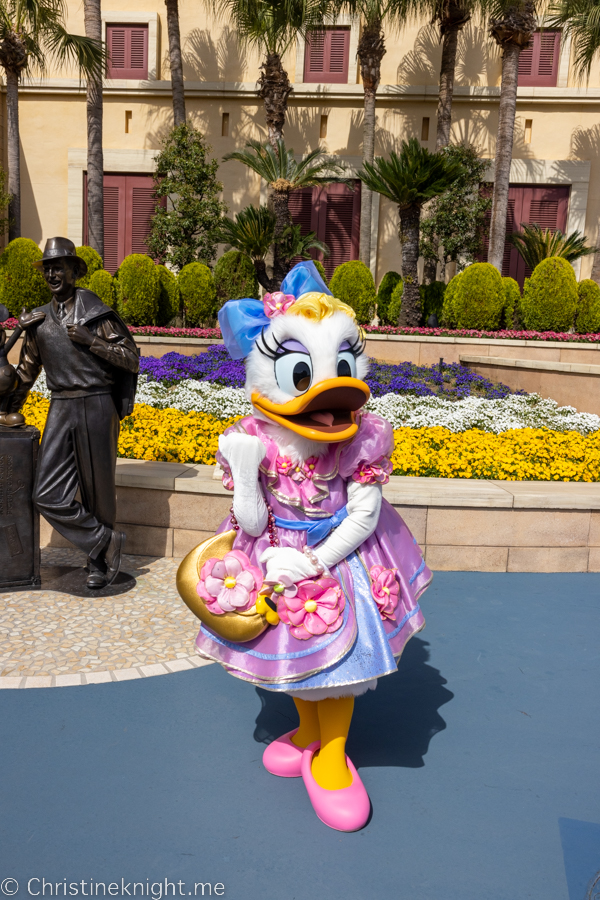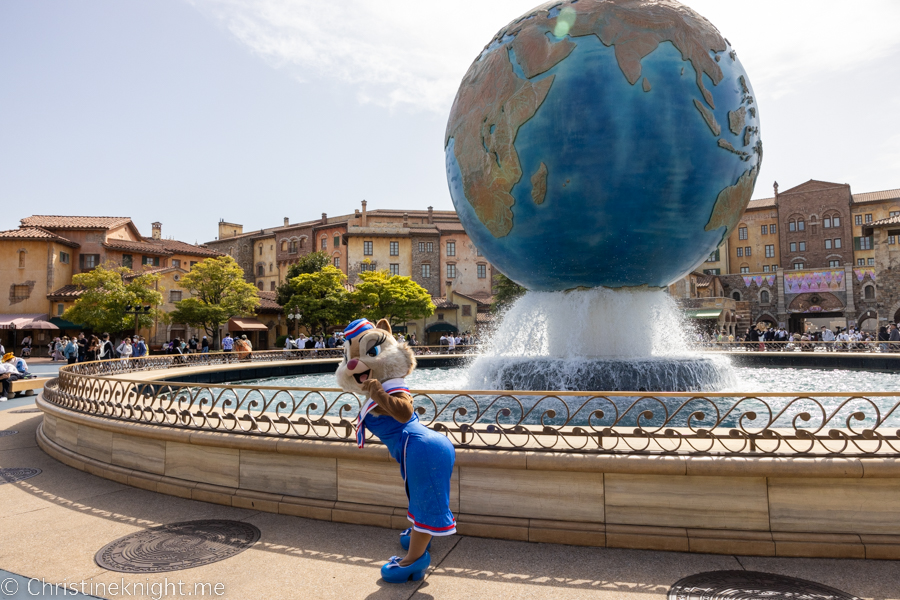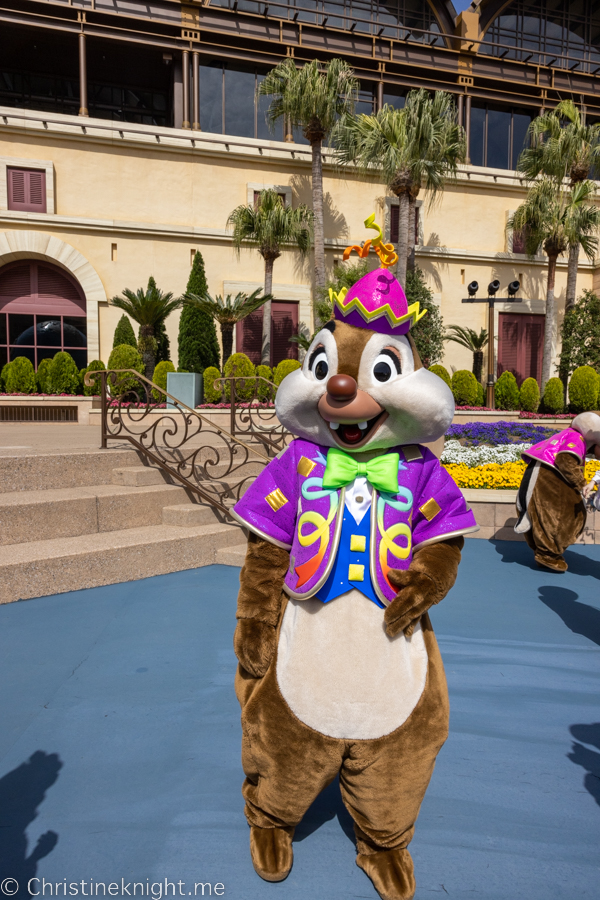 Buy the all Merch
The merch at Tokyo Disneyland is definitely different to the American parks! The Duffy and Friends line is only available at the Asian parks (you will need to use the app to reserve your spot to enter the store inside the park, it is so popular).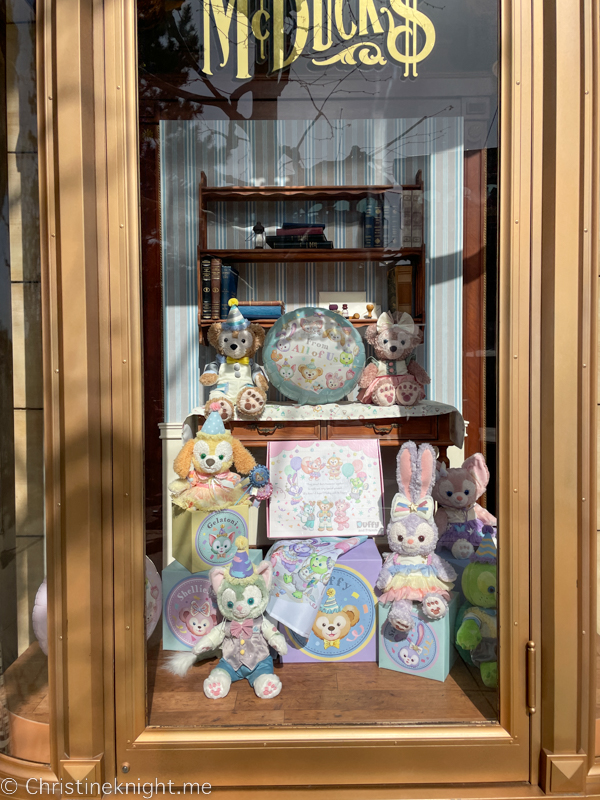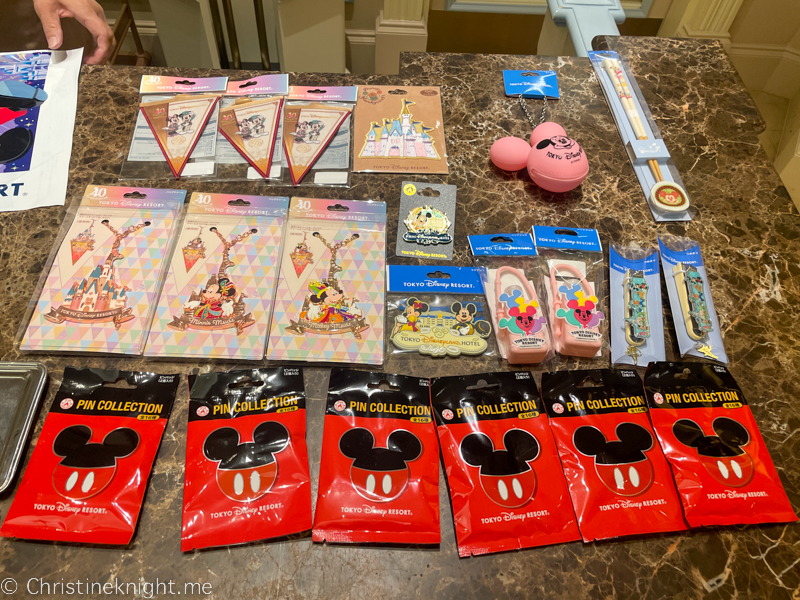 The ears are also different and extremely cute (and cheaper than the American ones!) as are the souvenirs like little bento and cutlery boxes. There are also cute pins that are stamped Tokyo Disney Resort so unable to be bought anywhere else.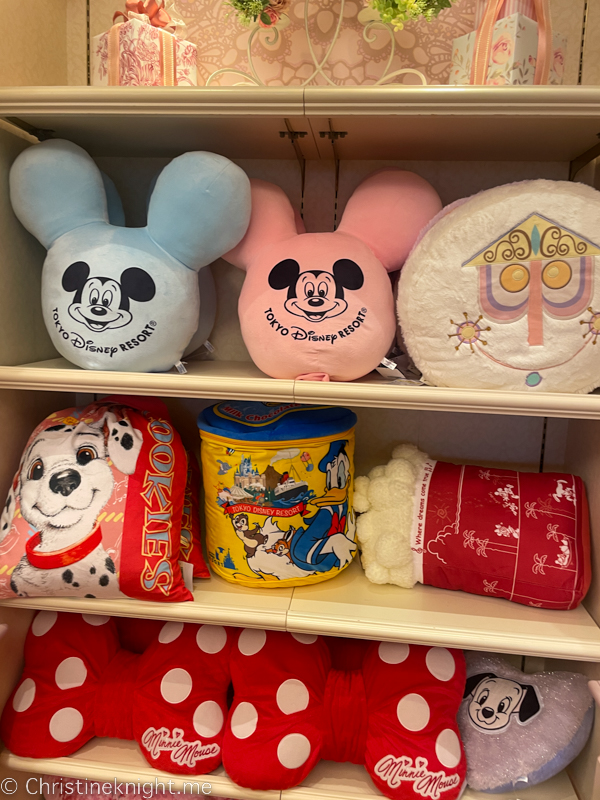 I also loved the tote bags specific to the park and cute little plushes that are bought to hang off them. You will see locals with their bags covered in these plushies.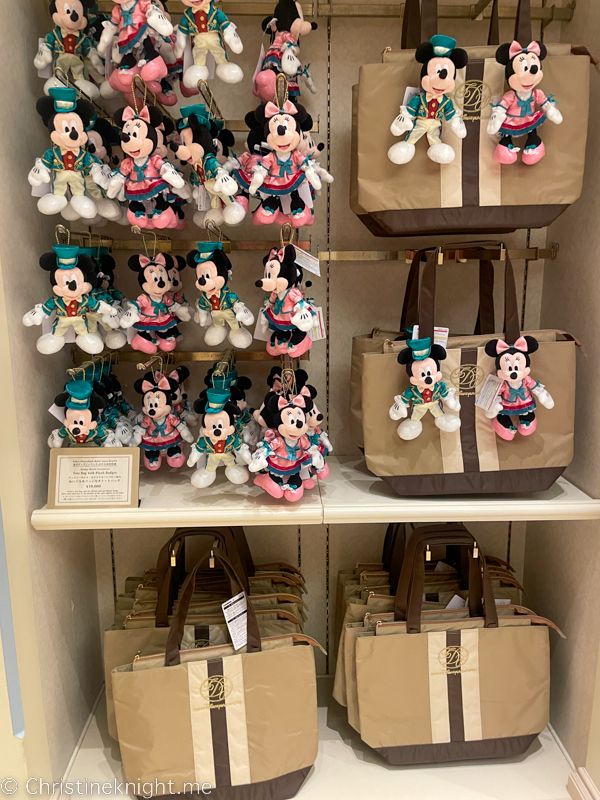 Use the Disney photographers
The photographer system works differently in Tokyo. You cannot get a digital copy of a photo unless you have a Japanese mailing address (do not ask me why). The photographers will take a photo on their cameras and give you a paper ticket to collect the print later in the day to purchase if you choose to do so. The photographer will also take photos for you on your own camera.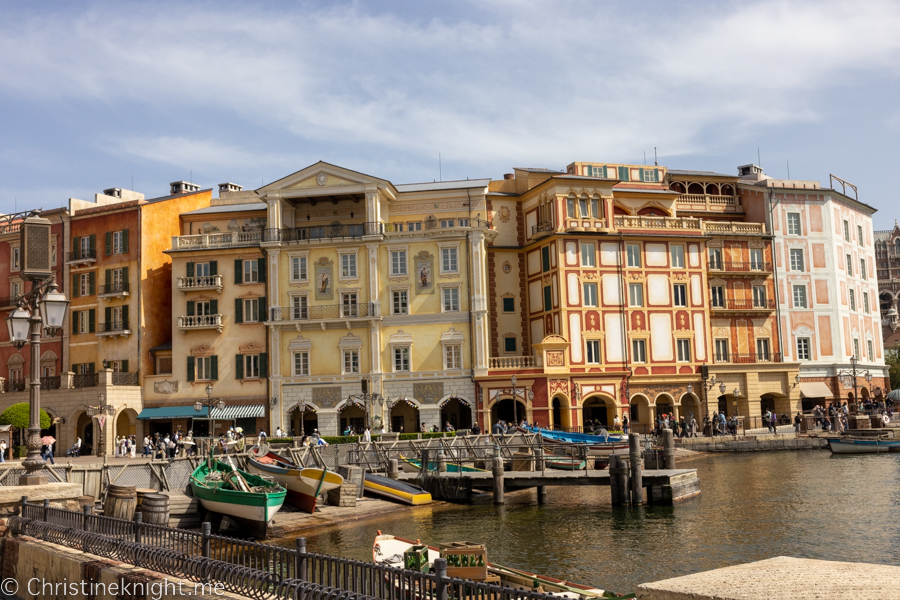 Watch the parades and shows
Tokyo DisneySea is not just about rides, it's also about the entertainment. I highly recommend looking at the schedule and seeing at least one parade or show during your time at the park.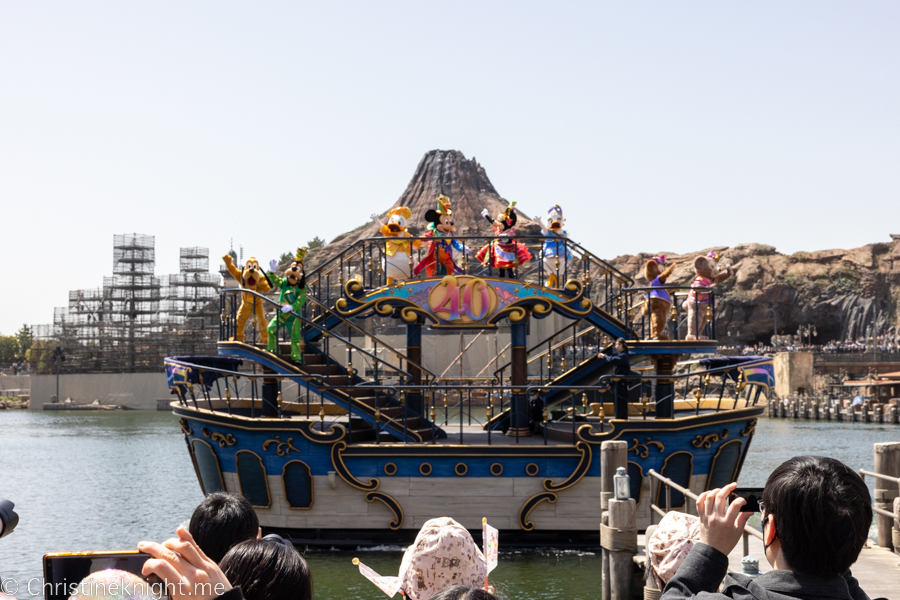 The Japanese locals love the shows and parades and get a spot a good 30-60mins before they start, so I highly suggest doing the same if you want to be able to see well. You can also book a time and seat for some entertainment using the app after entering the park.
Get Tokyo Disneyland Tips here.
Get more info on visiting Tokyo Disneyland.