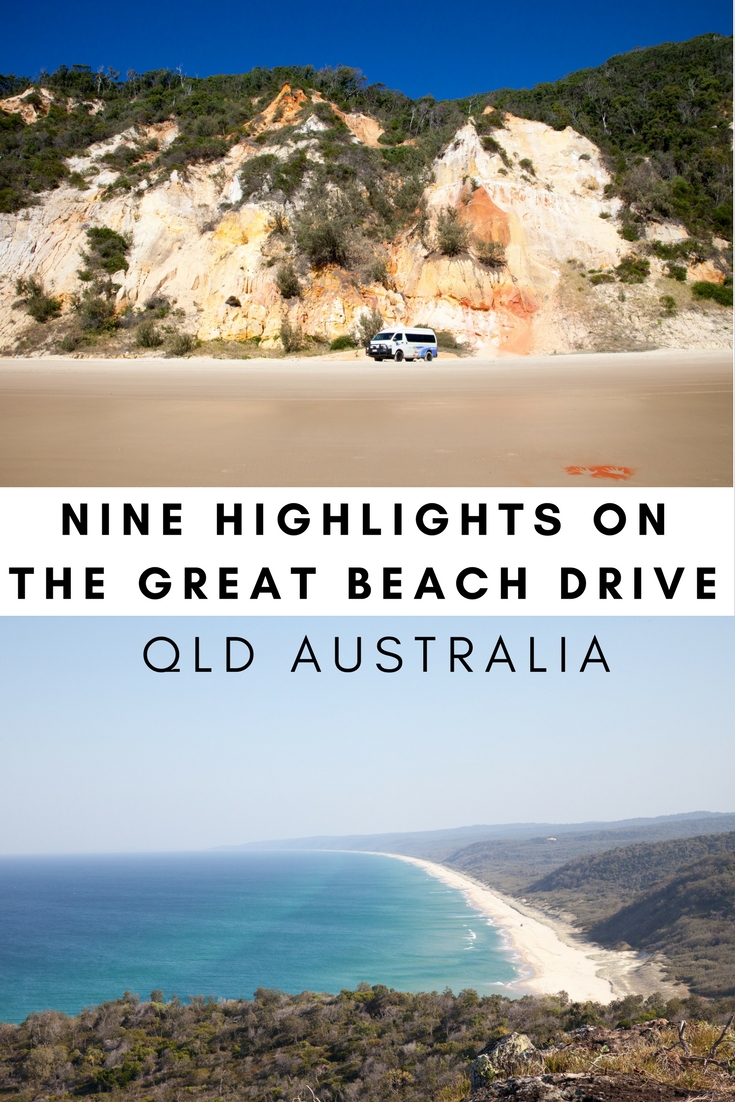 Australia is home to some incredible coastal drives that showcase its majestic natural beauty. While Victoria's Great Ocean Road is the most well-know drive to take, it turns out that Queensland has a stunning drive of it's own, the Great Beach Drive.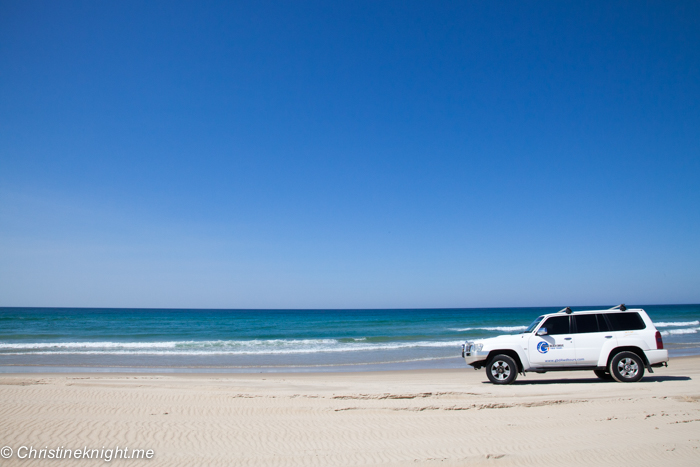 The drive from Noosa to Rainbow Beach is an exhilarating experience that needs to be seen to be believed. Accessible only by 4WD, the "beach highway" is actually a 58km sandy beach, with the Pacific Ocean on one side and the bush on the other. The drive from Noosa to Rainbow Beach is 70km in total.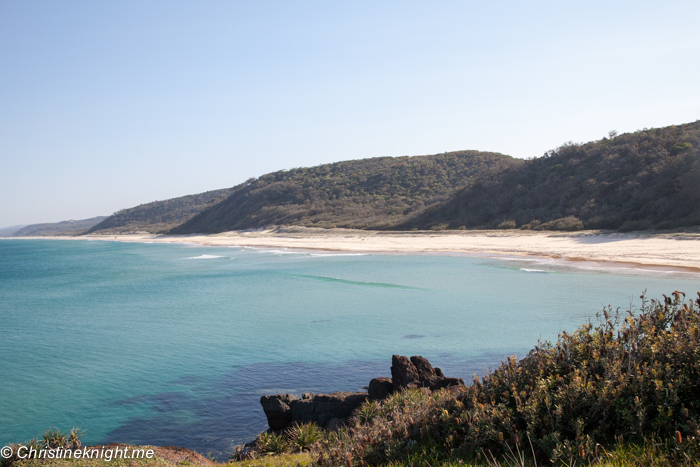 What also makes this drive unique is that it takes visitors through two adjoining UNESCO Biosphere reserves: The Great Sandy and Noosa Biosphere Reserves. Along the way you'll see breathtaking beaches, learn about the local Aboriginal people and their customs, and, if the animals are willing, see an abundance of wildlife.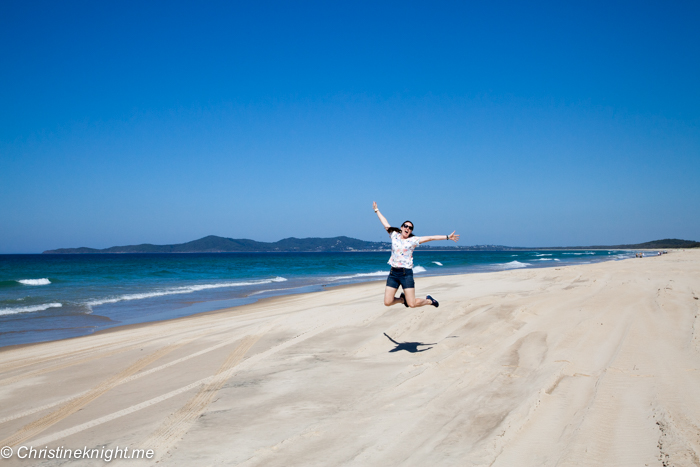 40 Mile Beach
Exquisite, pristine white sand that you can drive your car on! Humpback whales can frequently be seen swimming right along the beach during their annual migration.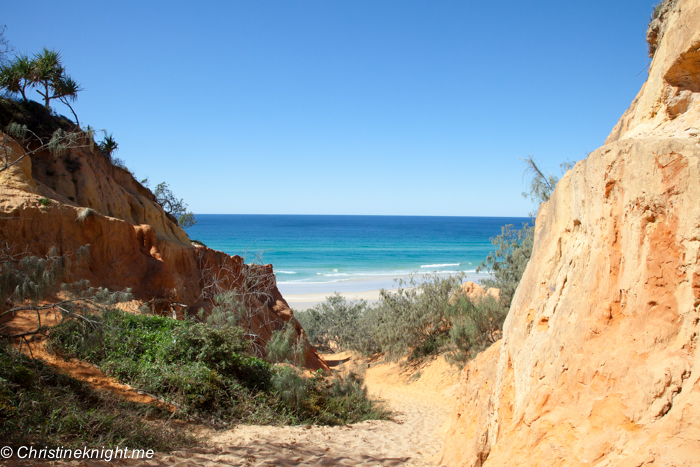 Red Canyon
Climb up through the canyon for stunning views over Teewah Beach. Red Canyon is formed with stunning red and yellow sand and if you climb to the top, you'll find yourself in a spot once used by the local Indigenous people as a secret meeting place for women of the traditional owners of the land, the Gubbi Gubbi people.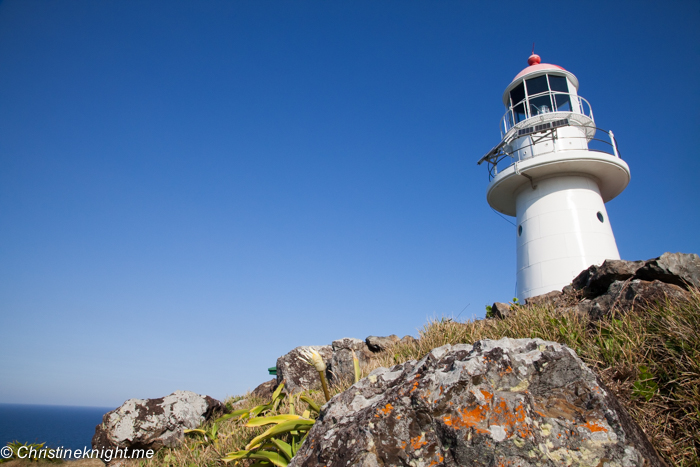 Lighthouse at Double Island Point
The Double Island Point Lighthouse, built in 1884, has stunning 360-degree views of the Pacific Ocean and Great Sandy National Park. We spotted pods of dolphins playing down below, but you might also see turtles, sharks, manta rays and Humpback Whales from June to October. Note: access by car to the lighthouse is limited to the tour operators that we used. If you visit on your own you will have to walk up.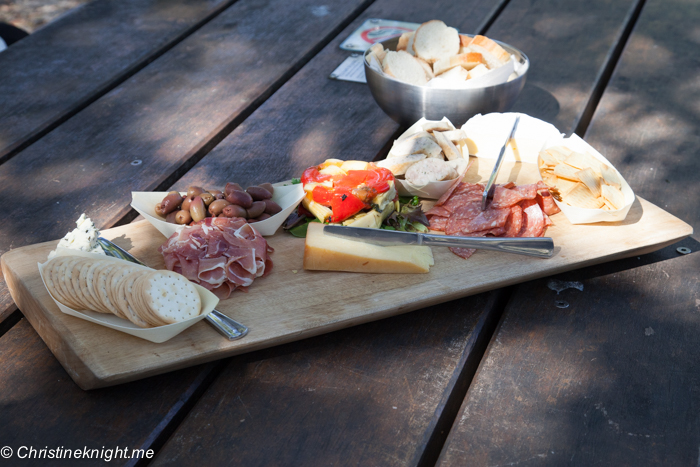 Freshwater
We stopped at this lovely little picnic spot in the Great Sandy National Park for lunch. Lace Monitors (goannas) are frequently seen here.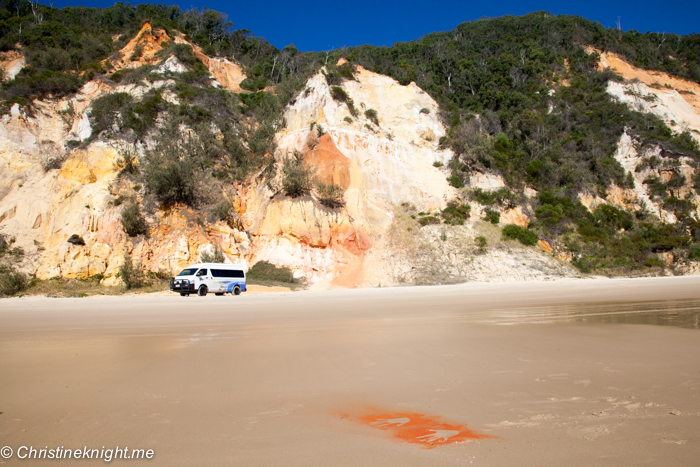 Colour Sands of Rainbow Beach
The beautiful cliffs at Rainbow Beach have sand in more than 40 different shades of colour. Our guide gave us a demonstration in how the Aboriginal people who lived in the area used the sand to create art.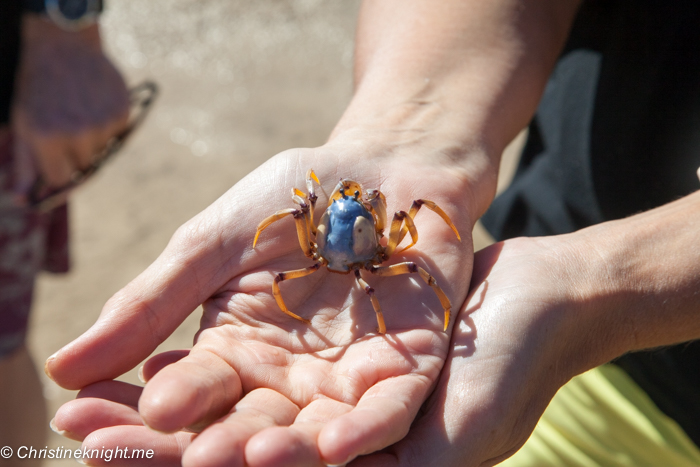 Honeymoon Bay
A huge saltwater lagoon is a nice spot for a swim or spotting wildlife. We saw plenty of crabs burrowing their way into the sand when they saw us coming.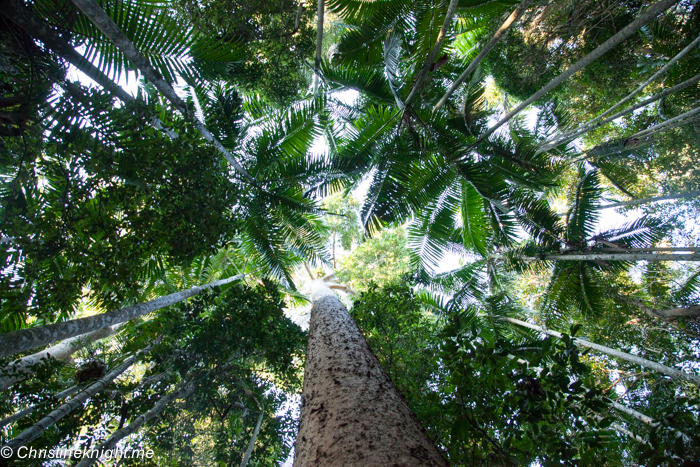 Rainforest
We drove down the Leisha Track that links the Pacific Ocean to Honeymoon Bay and Rainbow Beach. The 800m track was named after a ship that ran aground on Teewah Beach in 1954. The rainforest and sand dunes make for a unique drive.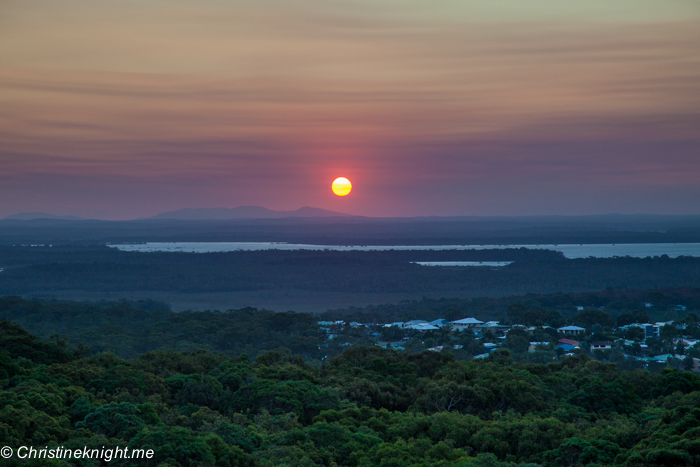 Carlo Sand Blow
A 15 hectare sand mass formed by a lightening strike around 50,000 yeas ago, the Carlo Sand Blow sits directly behind the Rainbow Beach and is a top spot for watching sunrise and sunset. We visited at sunset and saw people with a glass of champers and picnic basket enjoying the serenity.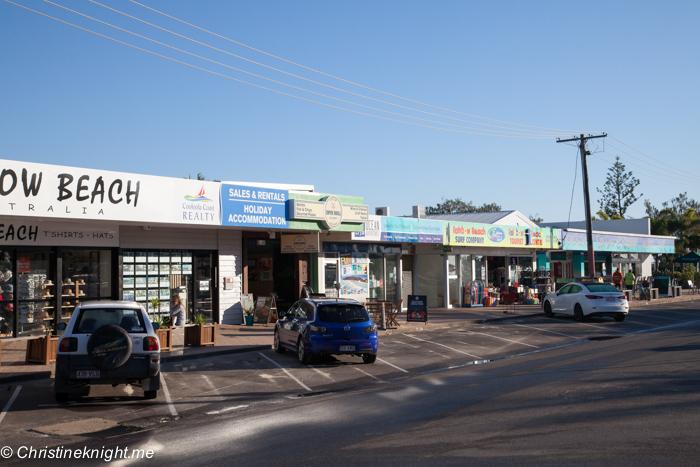 Rainbow Beach Town
This idyllic little coastal town with a cool beach vibe is the southern gateway to Fraser Island. We stayed at Plantation Resort, a relaxed apartment-style hotel with one-to-three-bedroom units, kitchen, living area and some with balconies and terraces. Chris Hemsworth stayed there not long before we did, so it must be a good spot!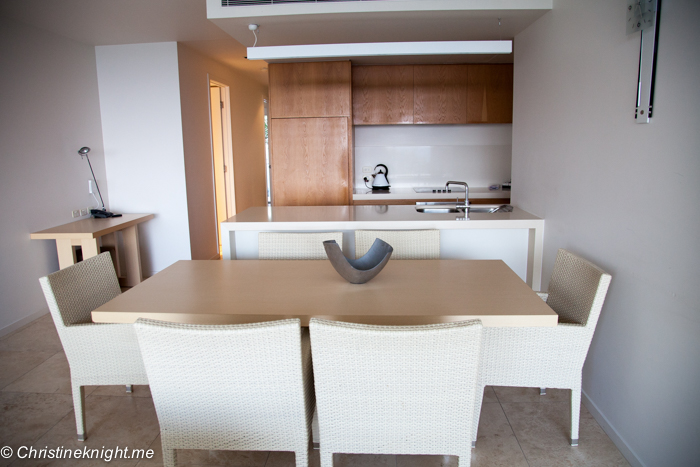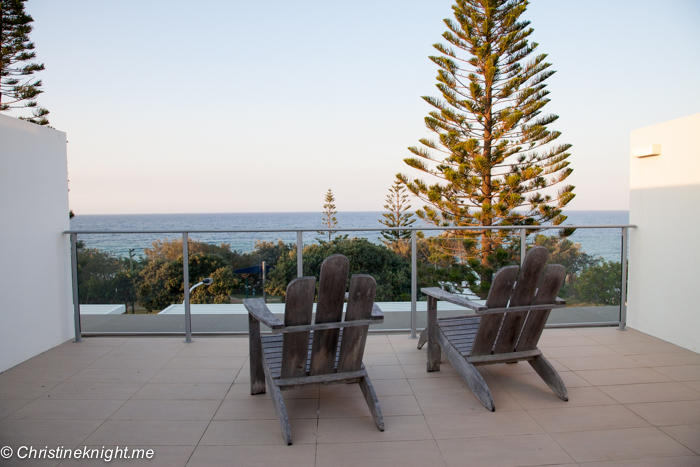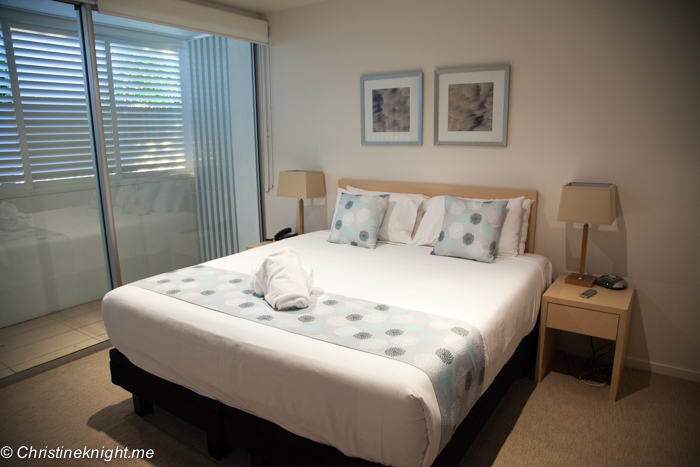 Enjoy a drink at the Rainbow Beach Hotel with the locals, and dinner at Arcobaleno on the Beach, a little Italian restaurant that's not to be missed. Owned by a local family, Arco's, as it's known, make their own pasta and use plenty of local produce to create delicious meals.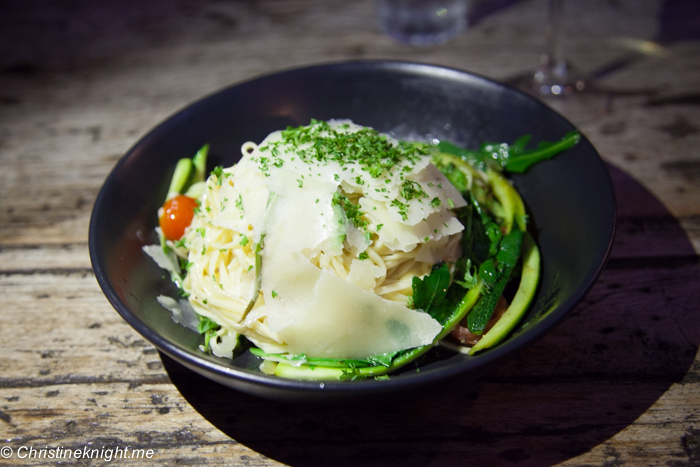 NOTE: We drove the Great Beach Drive with the Great Beach Drive 4WD Tour company. We left from Noosa, drove up the beach to the lighthouse at Double Island Point and then through the rainforest to Rainbow Beach.
We stayed the night at Rainbow Beach and then returned the next day back down the same road on the beach. You can also do the entire trip in one day, either by tour or by yourself, or camp on the beach in designated camping areas, and stay longer.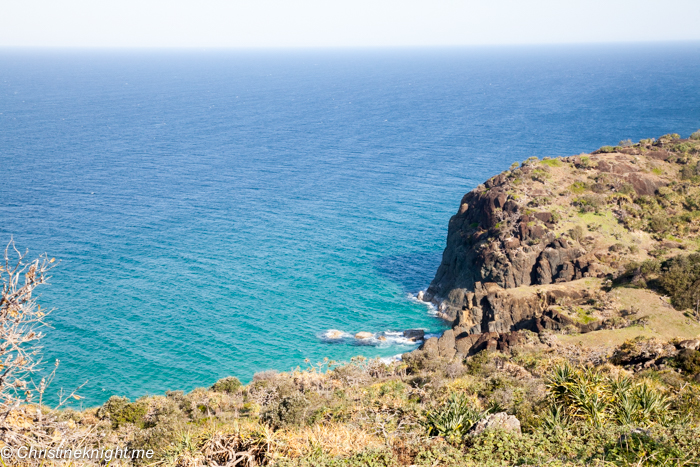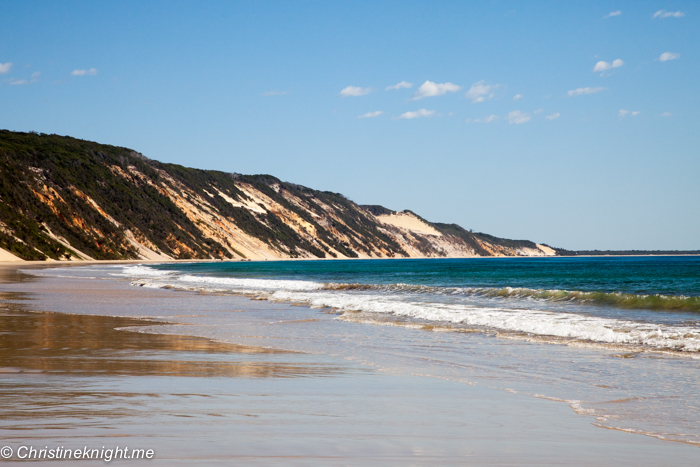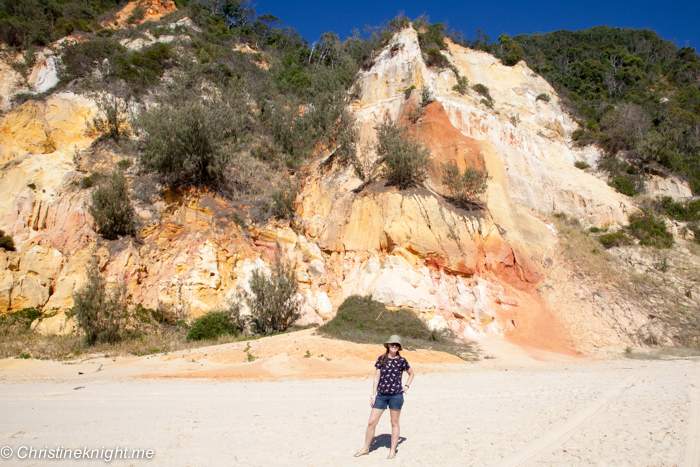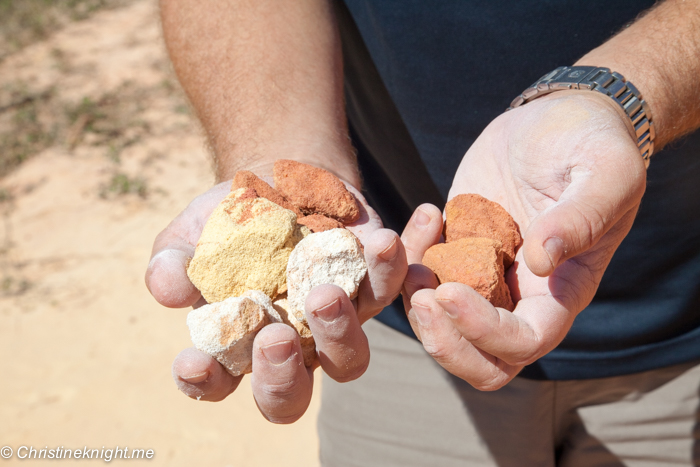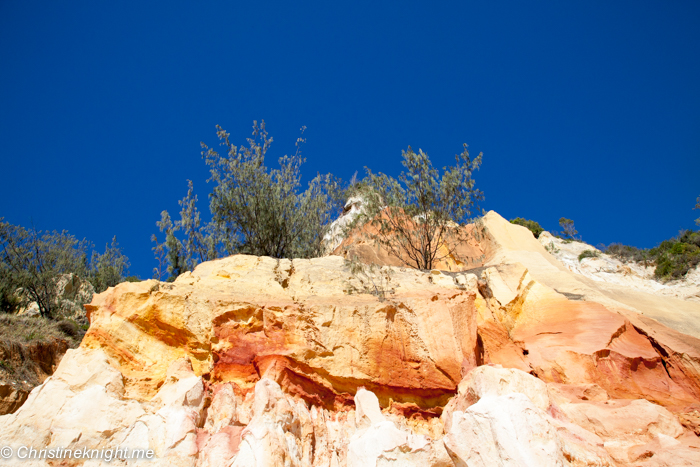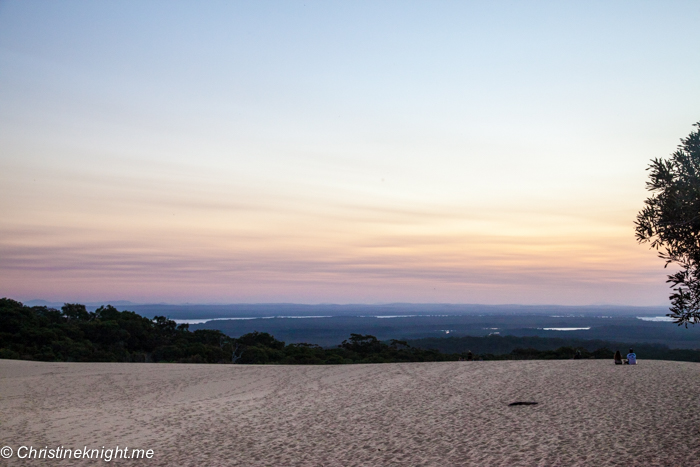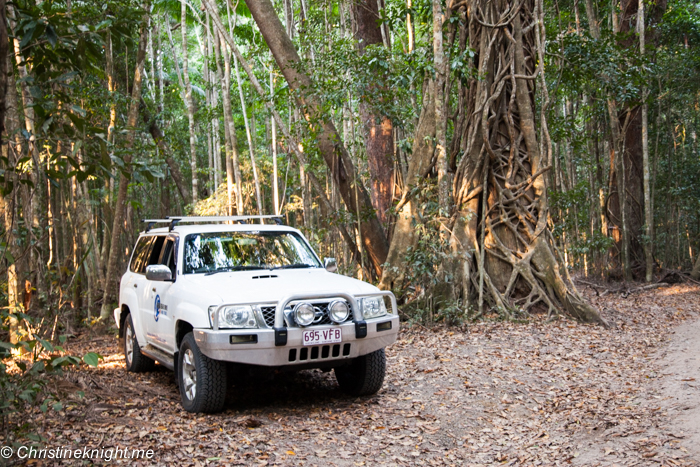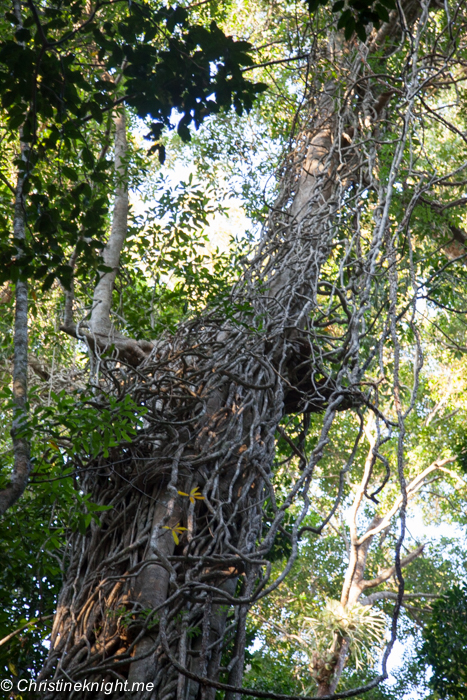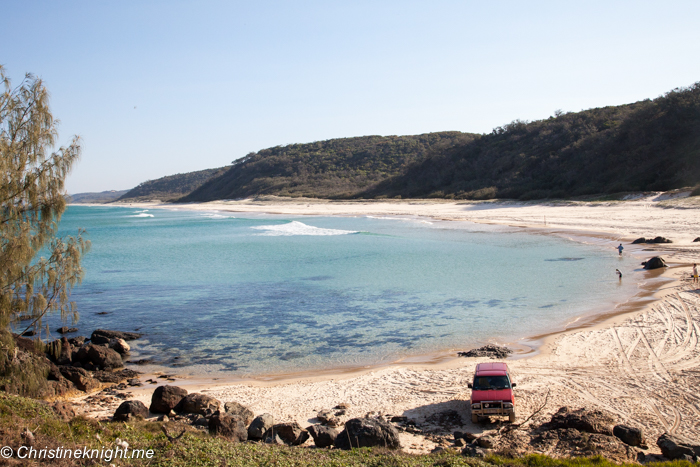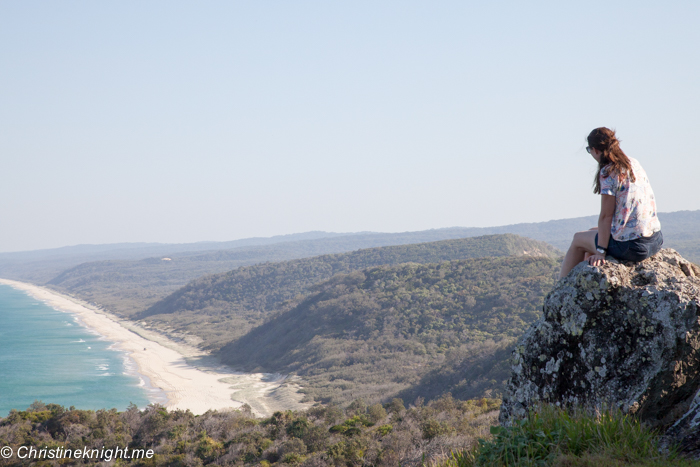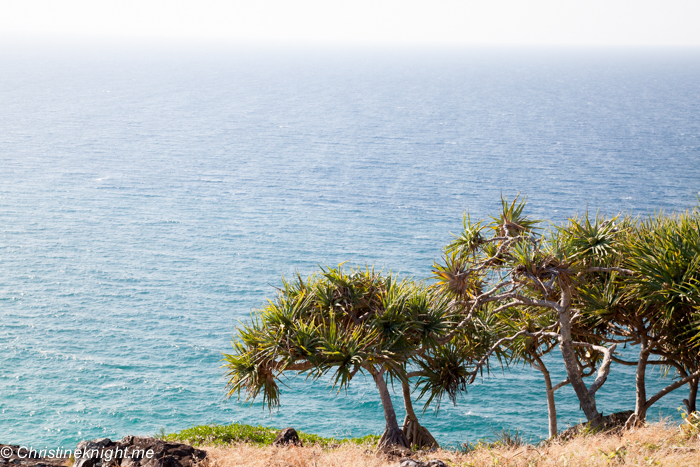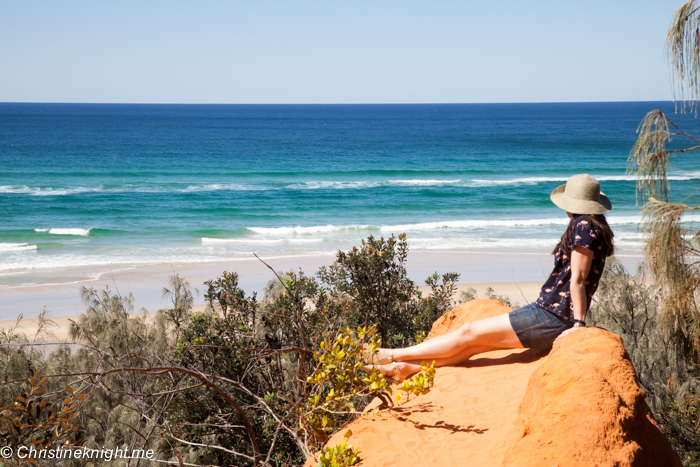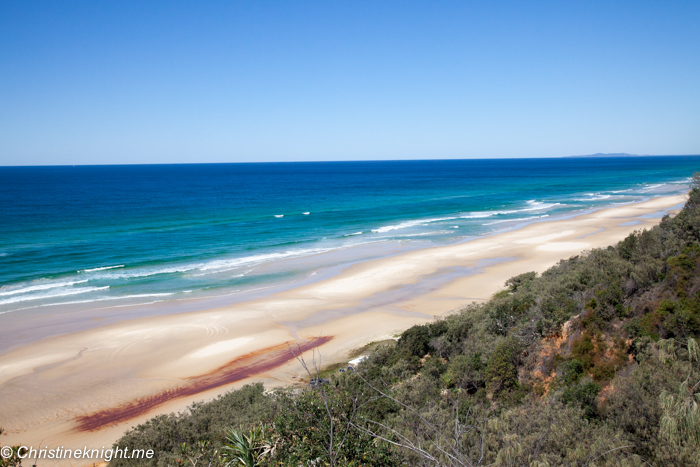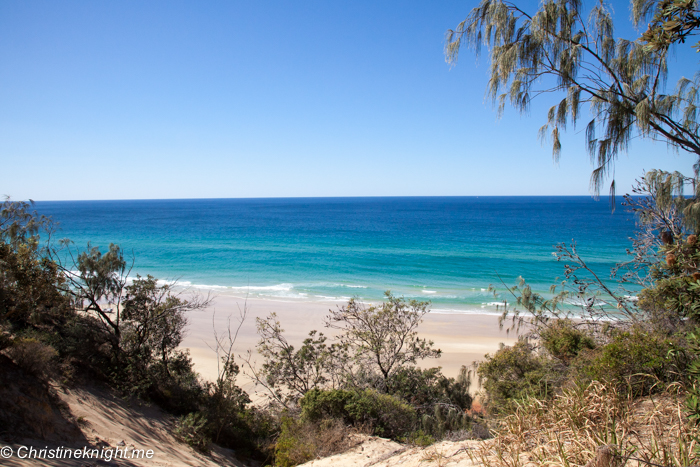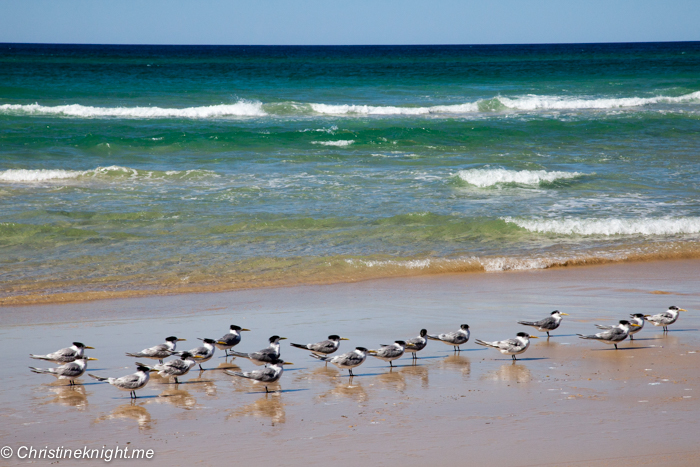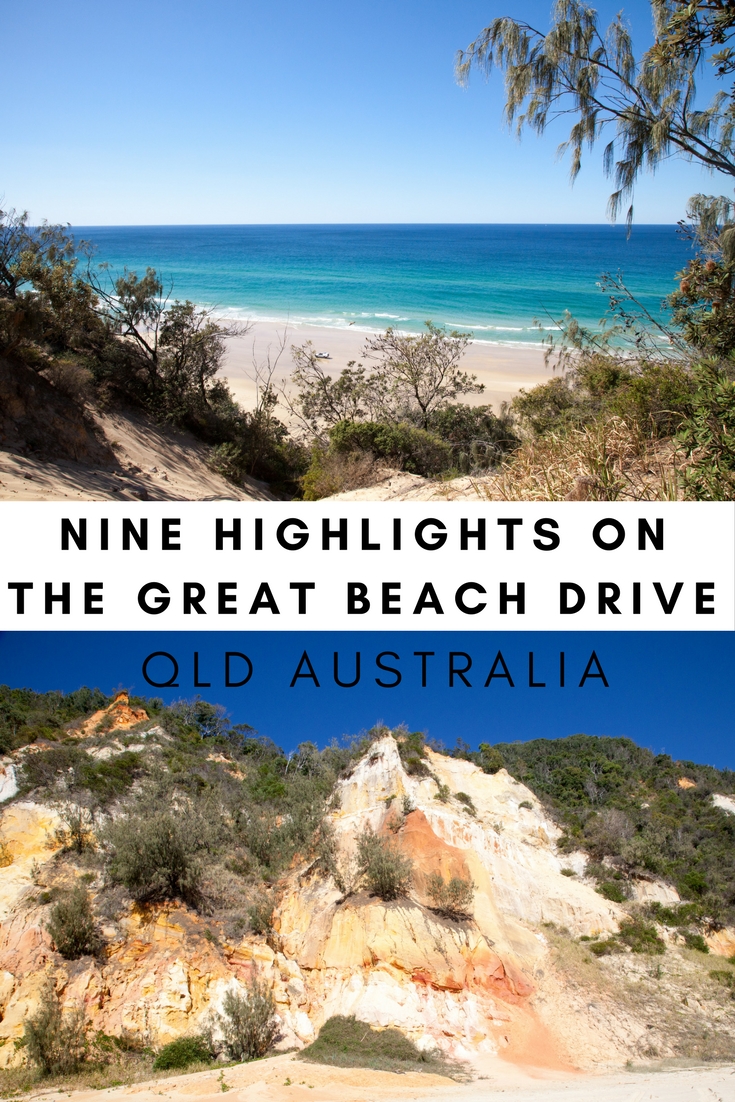 I experienced the Great Beach Drive as a guest of the Sunshine Coast. All opinions are my own.