Swashbuckling fun for the whole family awaits at the Australian National Maritime Museum. Confession: I've never been to this museum before. I thought Cheese was way too young for it and as she'd showed zero interest in boats, didn't think we'd be visiting till she was much older.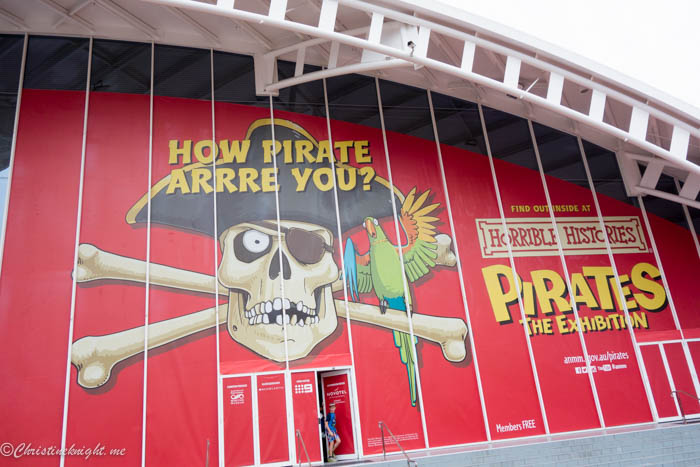 I'm so glad we dropped by during the school holidays however, as their various pirate exhibition and themed activities were an incredible hit with my four-year-old.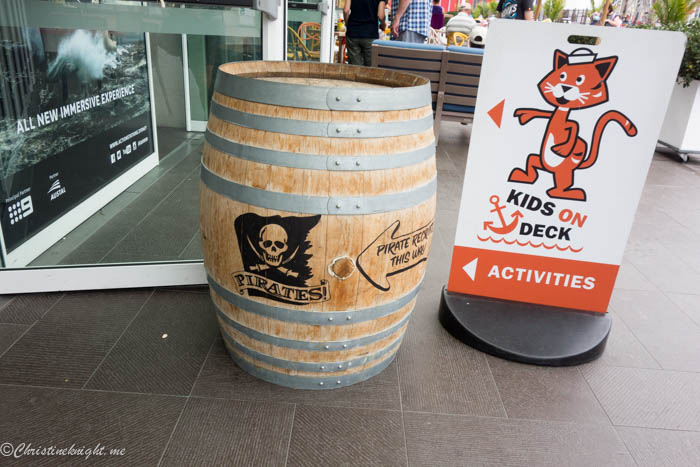 Kids on Deck: Patch-eyed Pirates
The entrance to this activity space is outside the main museum so we almost missed it completely. I'm so glad we didn't, as it's a fantastic area for kids aged 4-12. Kids can get busy crafting pirate ships, dressing up, building with Lego, reading pirate-themed books, playing games and making temporary tattoos.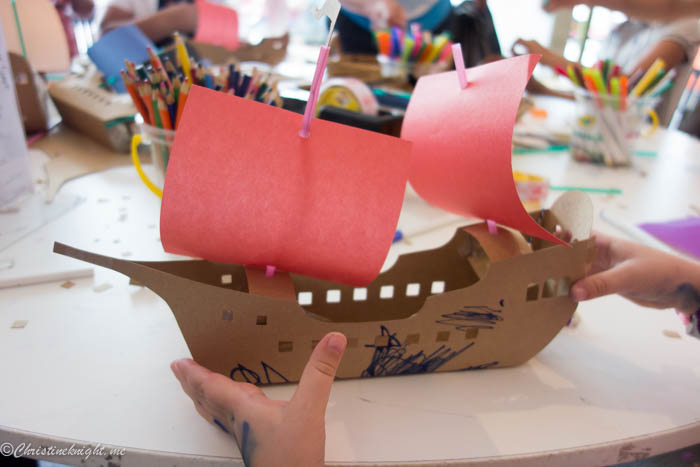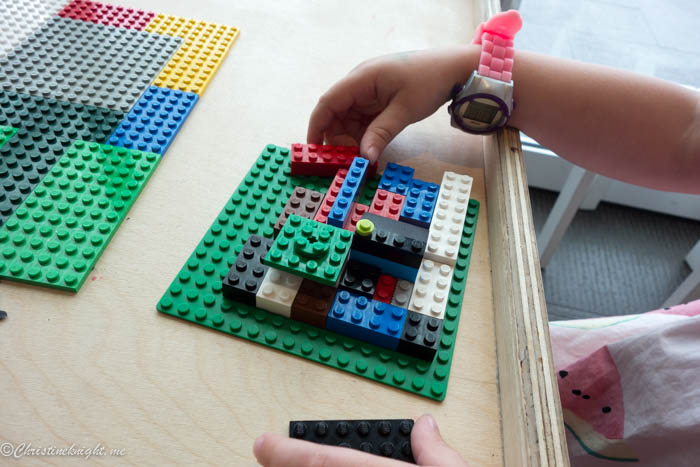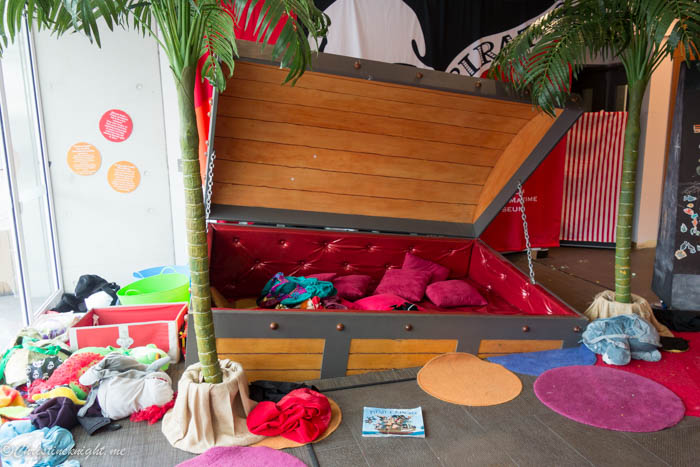 Daily, 27 December 2015–25 January 2016
Times: 10am–4pm (hourly sessions)
Ages: 4–12
Cost: Entry with any paid ticket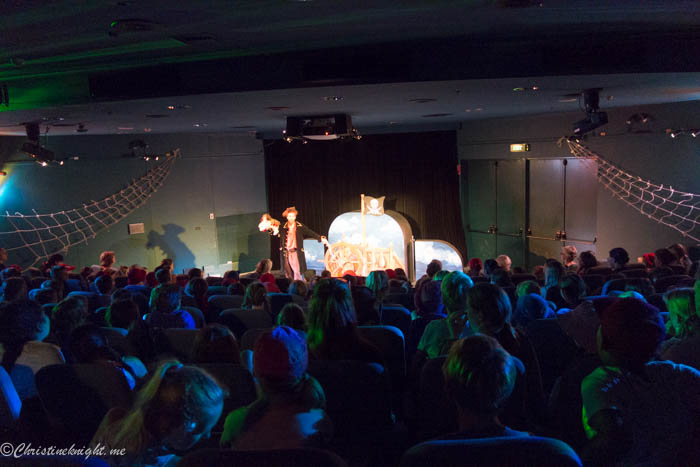 Family Theatre Show: Calico Jack and the Pirate Cat
We spent a lot of time lining up to get into the theatre, and then waiting for the show to start. Possibly because we were there during school holidays, half the theatre was already filled with kids from daycares when we went in, meaning there weren't enough seats for everyone. Lesson learned: line up even earlier if we want a seat! The show was a lot of fun, and our two four-year-olds and one 2-year-old were mesmerised the entire time by this lively and interactive theatre show.
Daily except Saturdays, 3–24 January 2016
Times: 11.30am and 2pm
Ages: 4–12 and adults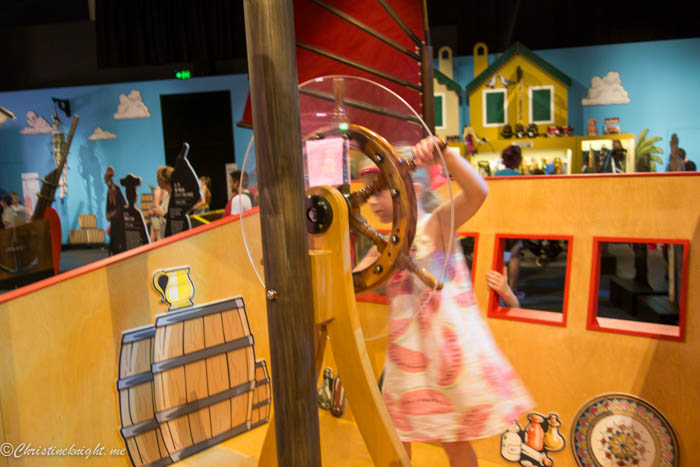 Horrible Histories: Pirates The Exhibition
The main attraction this school holiday is the extremely well done Horrible Histories: Pirates The Exhibition. The brand-new exhibition is very hands on and interactive, filled with a mix of digital and manual activities for kids, ranging from knot-tying to discovering treasure, firing cannons (the most popular area in the exhibit) and "squishing" projected rats. Cheese could have squished rats all. day. long.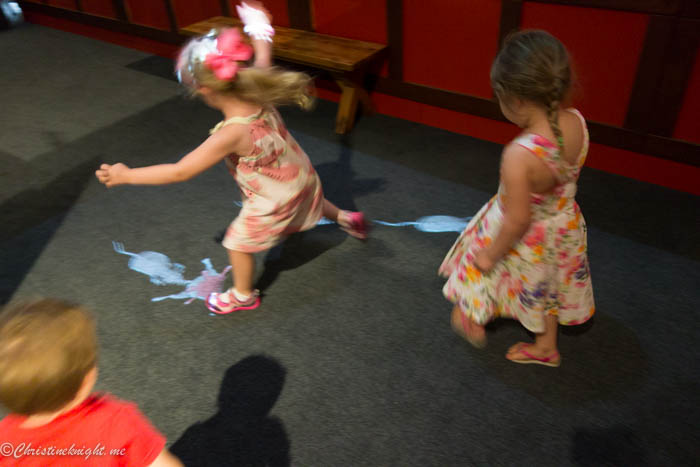 The exhibit is based on the bestselling Horrible Histories series which Cheese is too young for, but that didn't make any difference to her enjoyment of of the exhibit.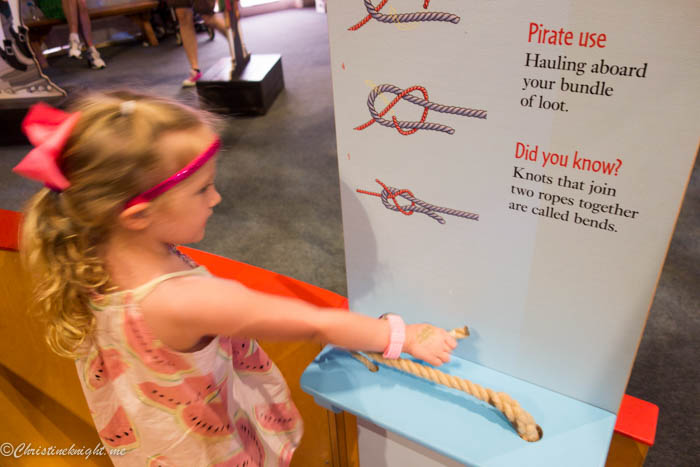 There was just so much for kids to do, all packed into the one room, it was quite impressive. Particularly how the exhibit had been designed to appeal to kids of a wide variety of ages. Since I was with a very active four-year-old we missed all the interesting info about the history of pirates, the ships they sailed and the rules they lived by. Instead we fired canons, stuck giant magnets on walls and took funny pirate pictures of each other.
At the end of the exhibit is the Passenger Theatrette, which shows episodes of Horrible Histories from 2:30pm daily. A perfect way to wind down after the frenetic activity of the Pirate Exhibition.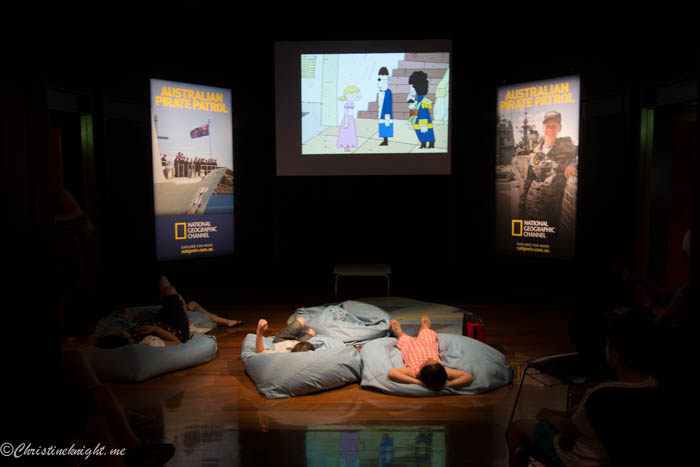 Daily until 27th April, 2016
Adult $20, kids 4-15 $12, under 4 is free.
We didn't even get to explore all of the amazing things for kids to do at the museum. Next time we will try the Under 5s Tour, which promises stories, songs and dancing through the galleries, and the Cabinet of Curiosities, where visitors can touch objects like weapons and navigational tools related pirates.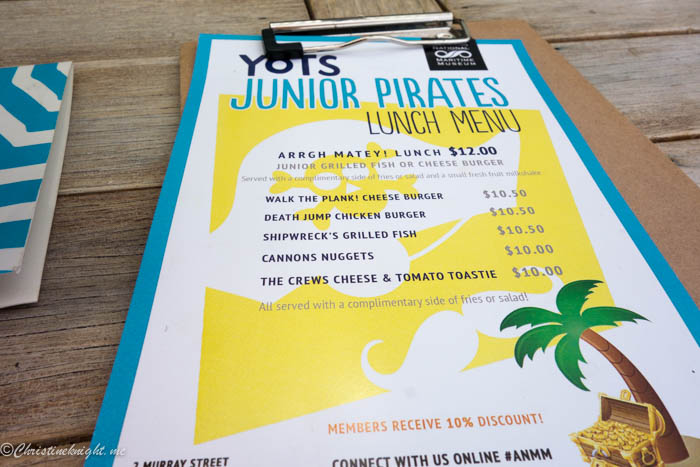 There's no eating inside the museum, but you only need to pop outside to the adorable Yot's Cafe for waterfront dining with a pirate theme.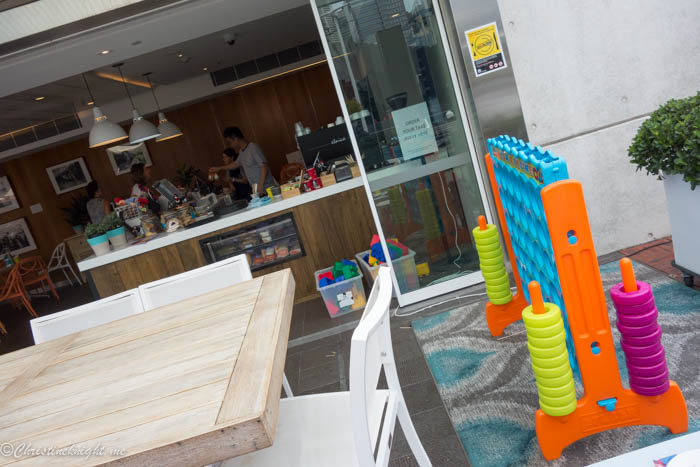 Added bonus – toys for kids to play with an even a little kiddie-sized table and chairs to sit at.
Australian National Maritime Museum
2 Murray St, Sydney NSW
Open daily except Christmas Day
Hours: 9:30am-5pm (6pm in Jan)
Prices: Permanent galleries are free but still require a ticket to view them.
Big Ticket (Access to everything open on the day of visit including the ships), Adult $30, kids 4-15 $18, under 4 is free
Special Exhibitions Ticket (Access to major temporary exhibitions such as Pirates) Adult $20, kids 4-15 $12, under 4 is free.
Get Directions