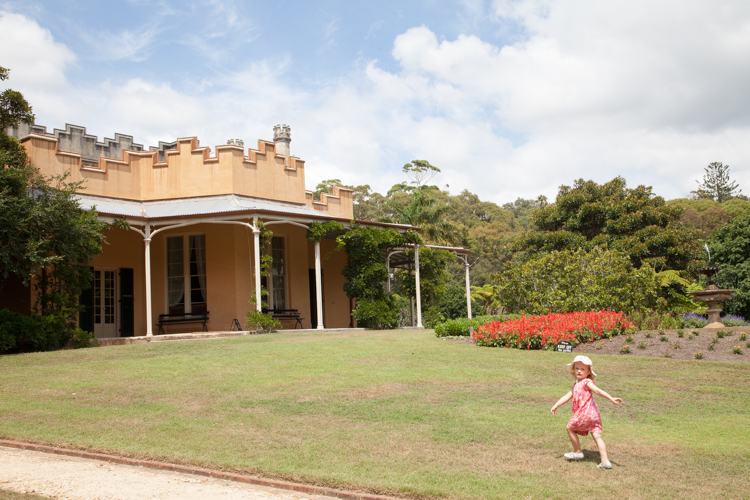 Sydney is full of gorgeous historic places, such as Vaucluse House and Vaucluse House Tearooms. Tucked away in the suburb of Vaucluse, this little oasis of quiet is a gorgeous spot for an outing to escape the hustle and bustle of the city around it.
The Vaucluse House Tearooms overlooks the beautiful and sprawling Vaucluse House gardens, and is the location we chose recently to celebrate my dad's birthday.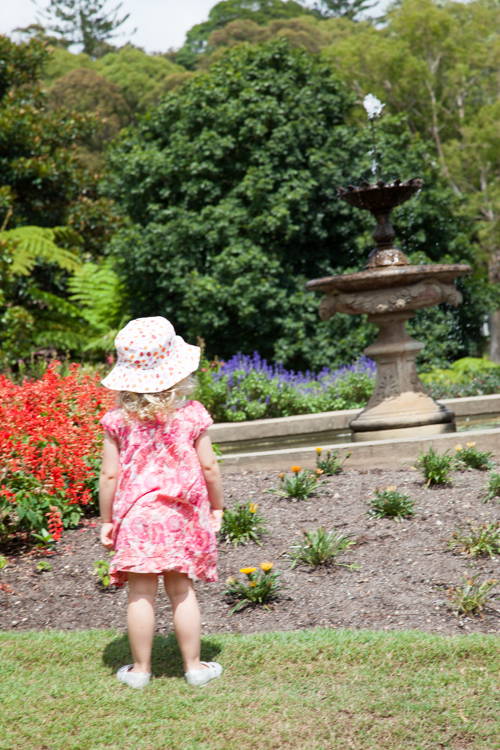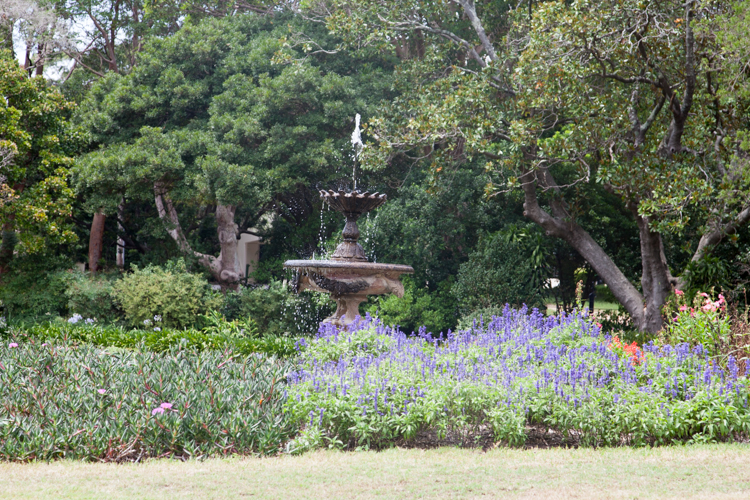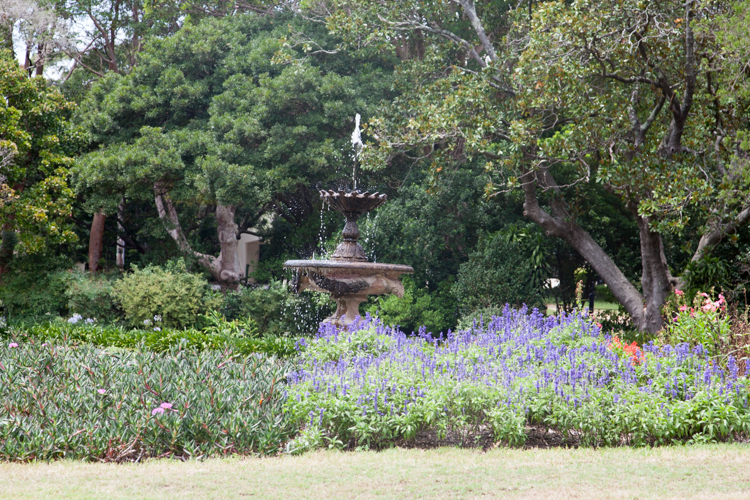 Vaucluse House is surrounded by 10 hectares of stunning gardens stretching down to Sydney Harbour. The sandstone mansion was built in the 1830s and was the home of William Charles Wentworth and his family. The Tearooms were added later in the 1930s in art deco style.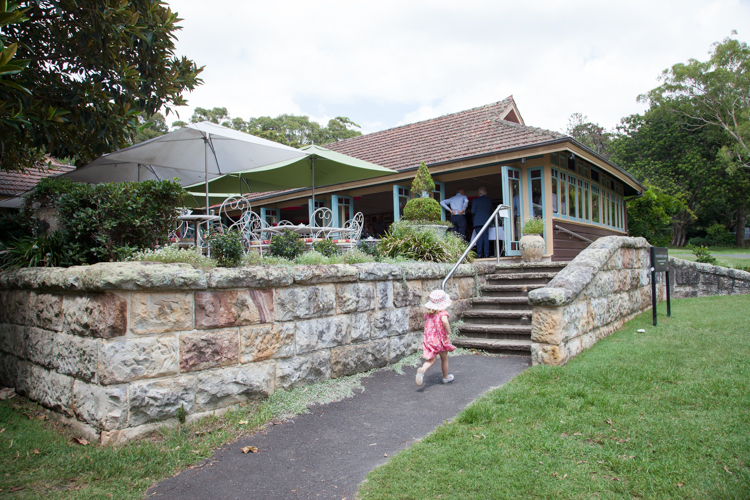 Reservations are for parties over six, or for the high tea menu only. Otherwise, be prepared to wait for a table.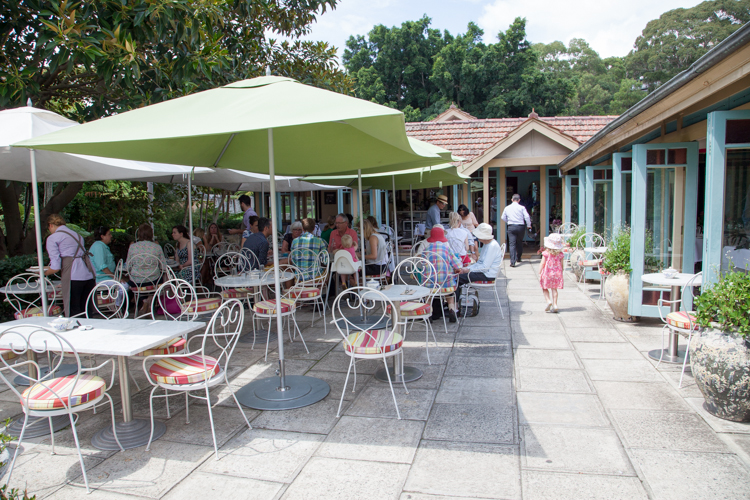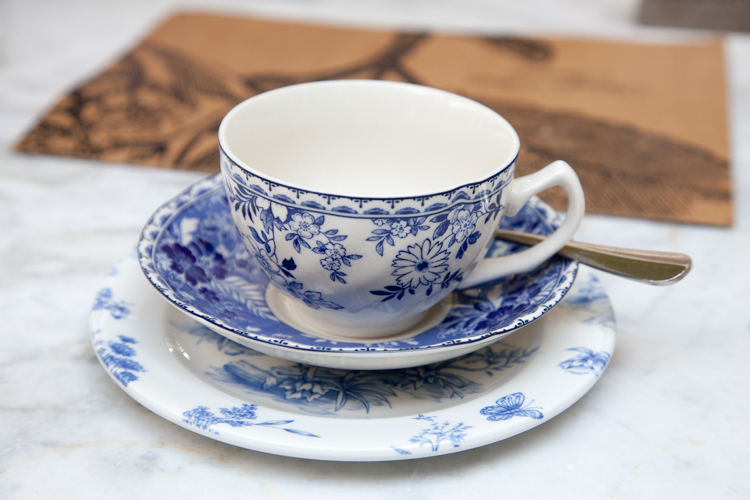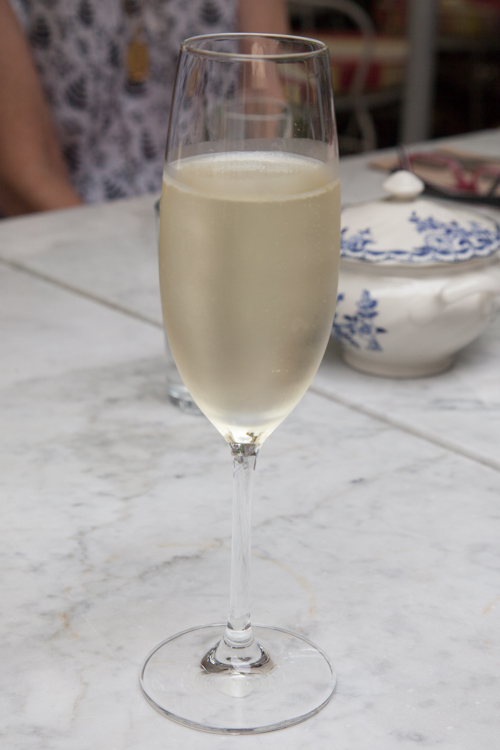 My parents and Cheese ordered off the a la carte menu. Their dishes: Cheese Burger (beetroot, tomato, pickles on brioche with chips, $24), Tearooms Panko Crumbed Market Fish, (with fat chips, $28) Kids' Cheese & Tomato Toastie ($8). My parents were both very happy with their dishes – fresh ingredients and well cooked.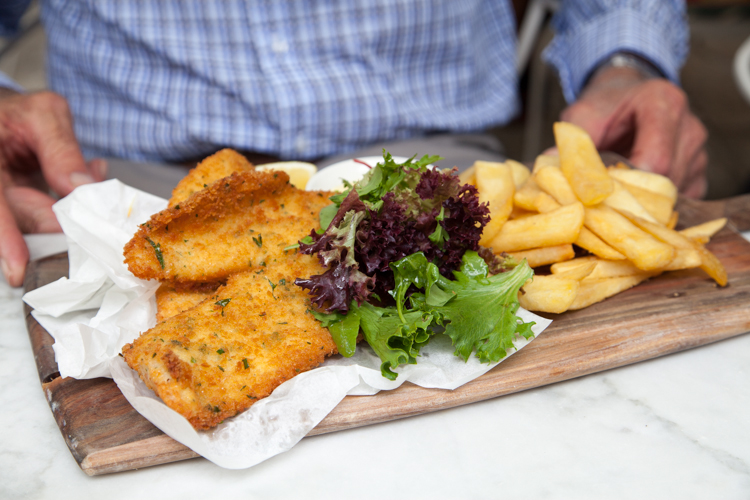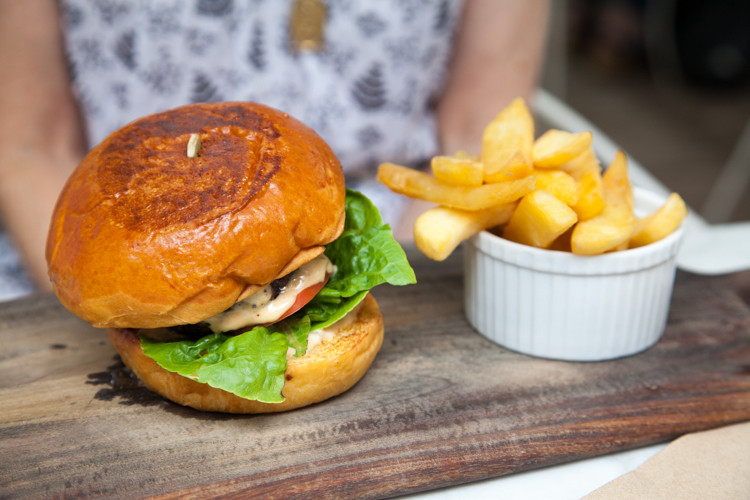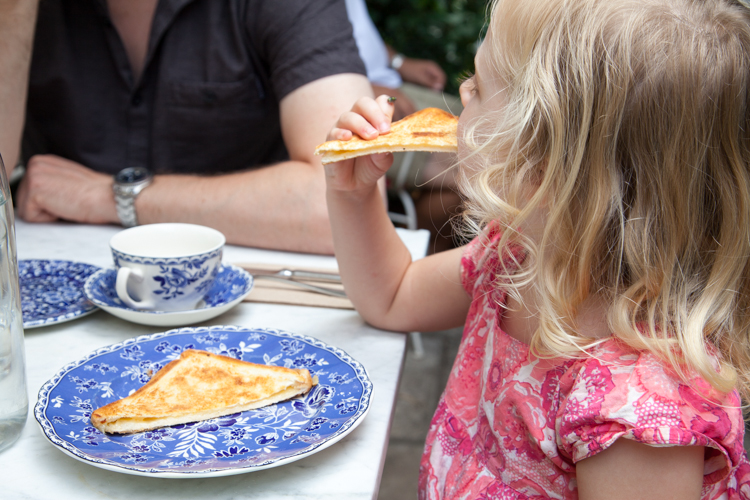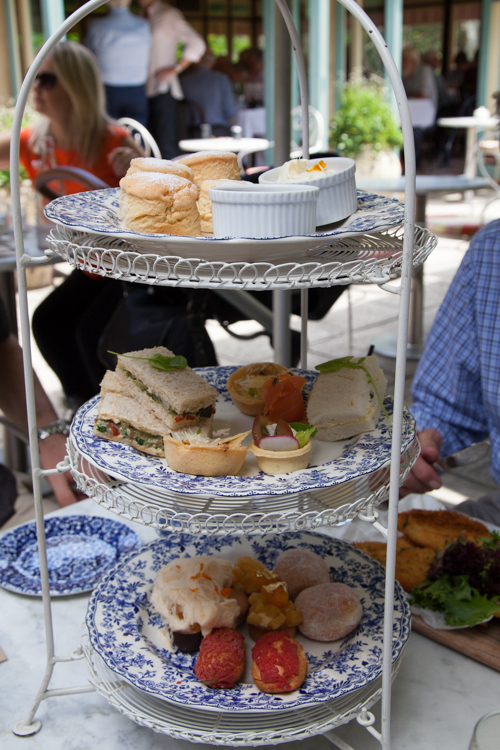 Alec and I ordered the Colonial High Tea ($49pp including Glass of Australian Sparkling Wine, Selection of Premium Teas from Chamellia & Coffee from The Little Marionette).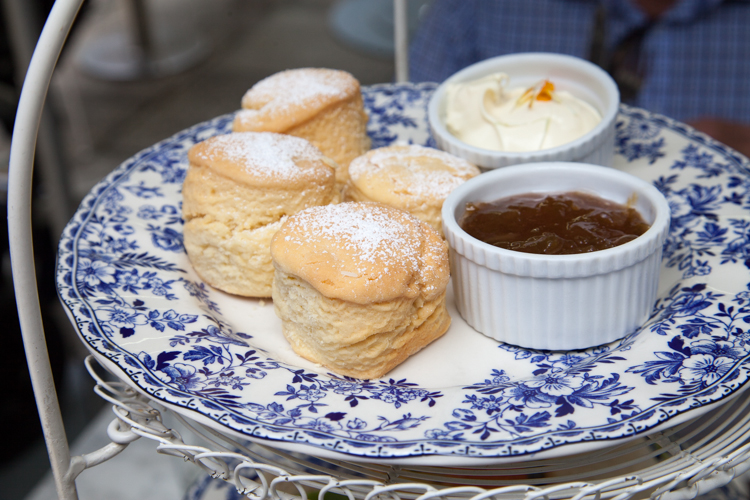 Tearooms' Scones with Berry Jam & Clotted Cream. I actually found the scones to be the only let down of the tea. They were hard and dry – obviously not freshly made to order.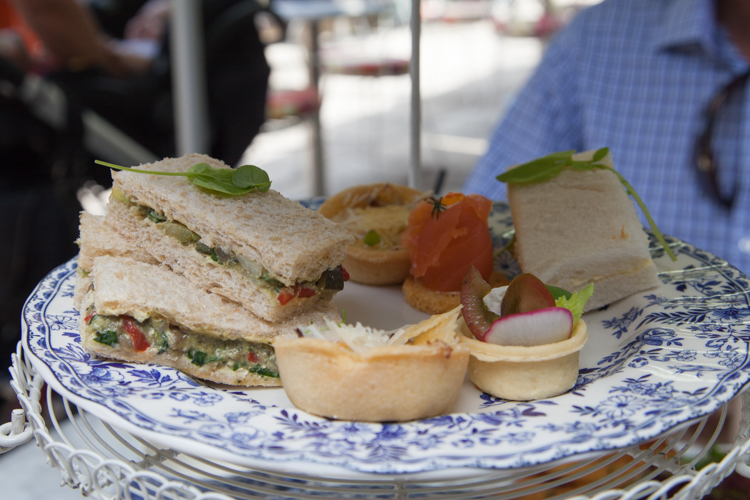 Savoury selection: Cauliflower & Truffle Tart with Samphire & Parmesan Crisp, Smoked Salmon on Brioche with Lemon Crème & Caviar, Chicken & Tarragon Pillows, Mediterranean Vegetable Sandwiches, and an Heirloom Tomato Tart. We enjoyed the savoury selection, but would have liked to see some more traditional sandwiches here, like egg salad or cucumber.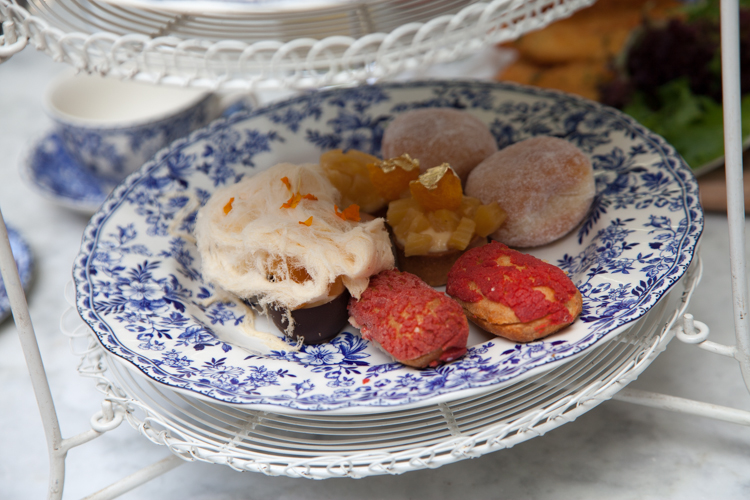 Sweet selection: Apple Snow, Chocolate & Earl Grey Macarons, Strawberry Éclairs with Vanilla Crème, Brioche Doughnuts with Lemon & Lavender Sugar, Caramelised Pineapple & Orange Curd Custard Tarts. The highlight was the donuts. They were really delicious.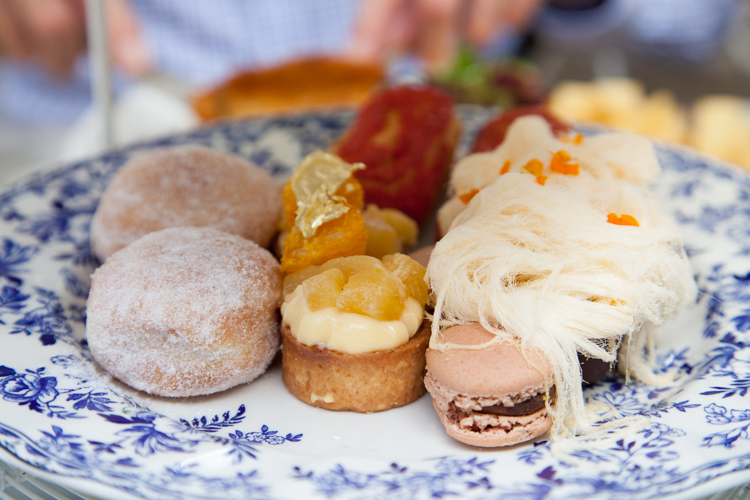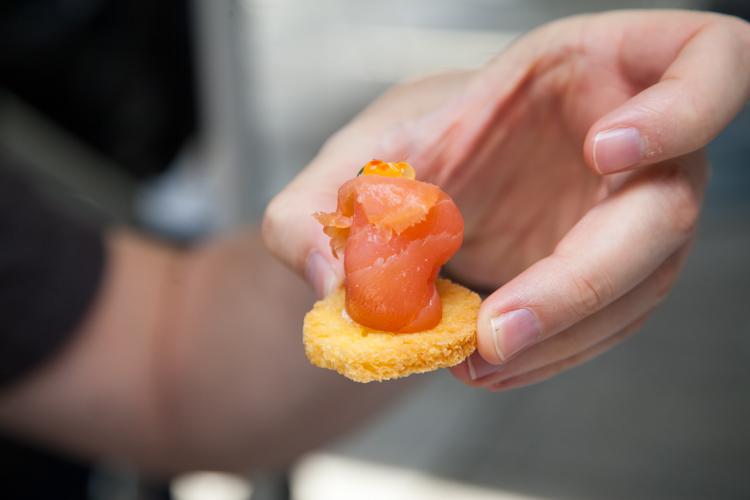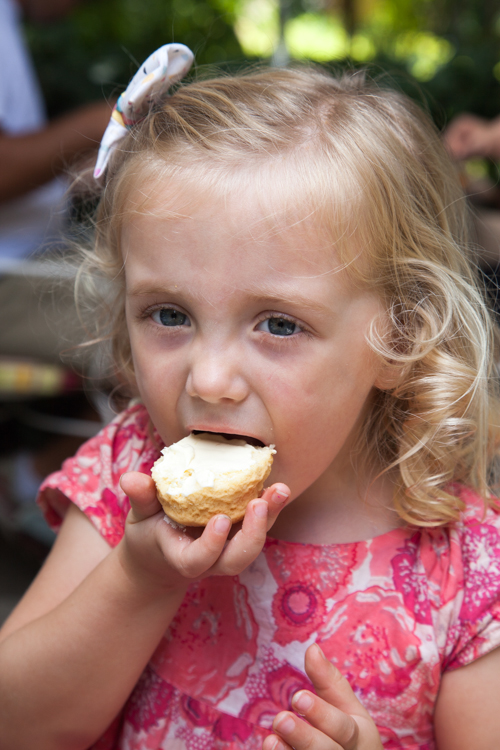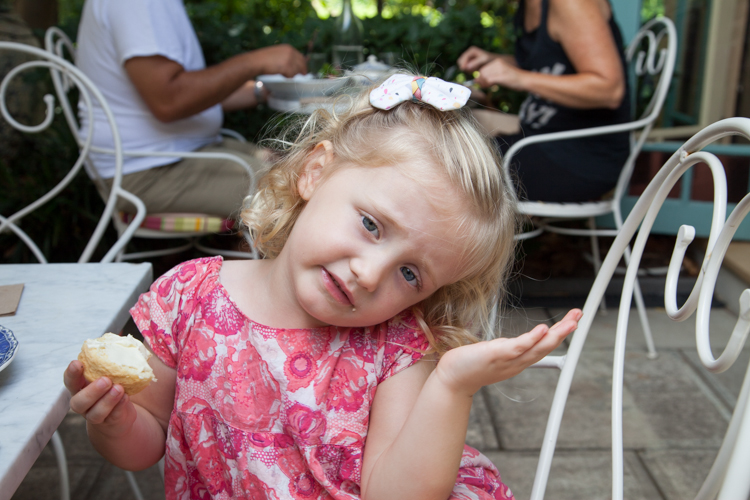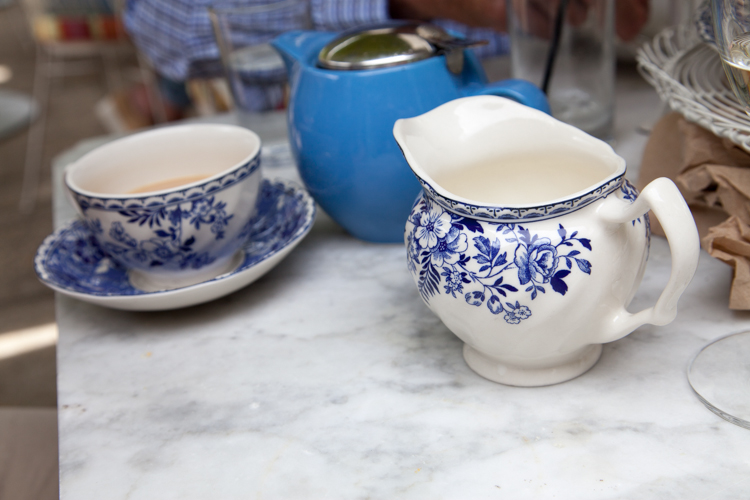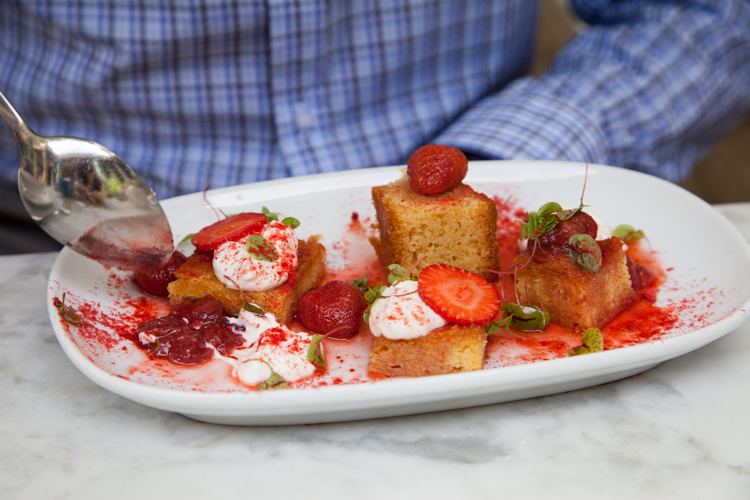 For dessert, both of my parents ordered the Vanilla Sponge (with buttermilk curd, strawberries & mint with garden chard, $14), which they both said was really lovely.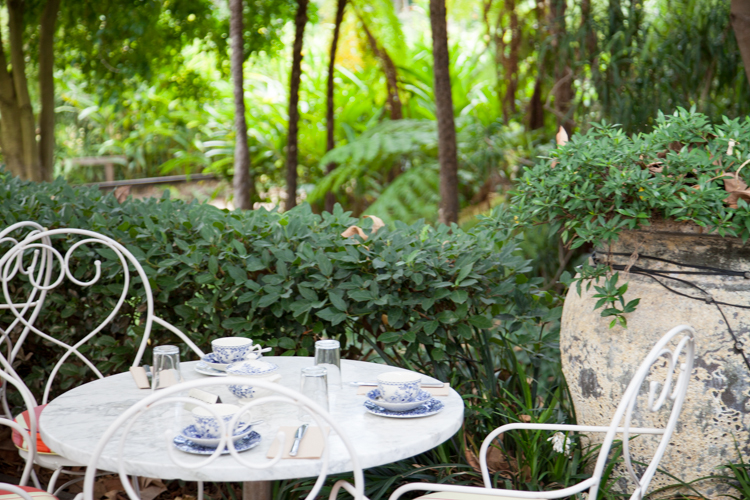 After lunch we took a stroll around the gardens. We checked out the vegetable garden and farm animals at the back of the property, as well as the stables (which are all free to visit). The produce from the gardens is featured on the Tearoom's menu, so you can literally see your lunch growing before you.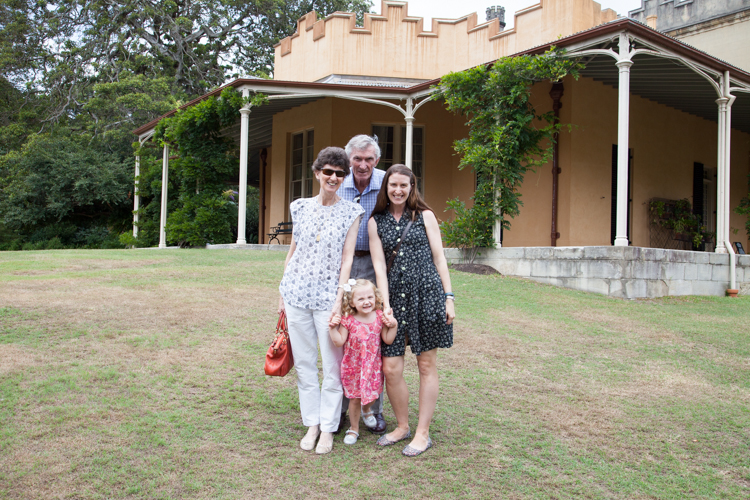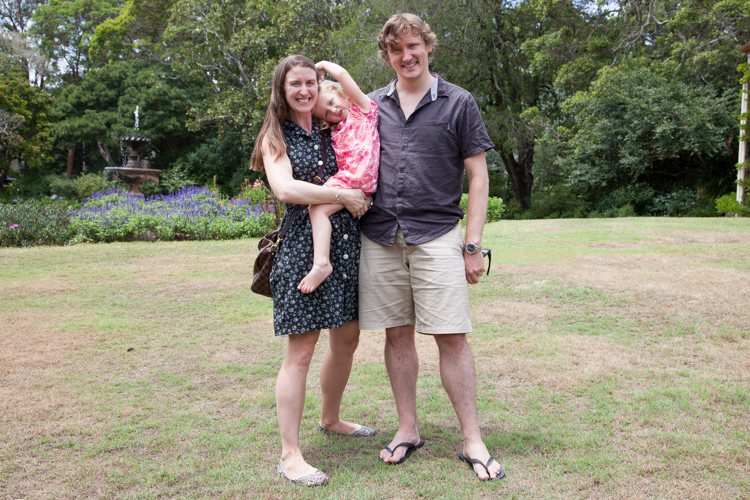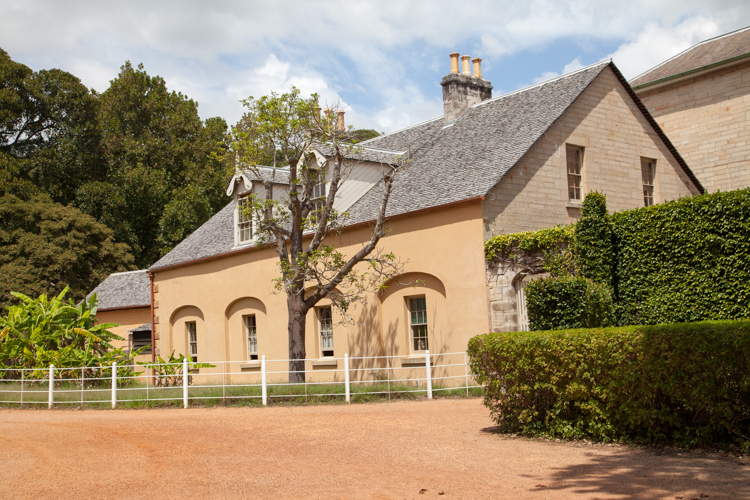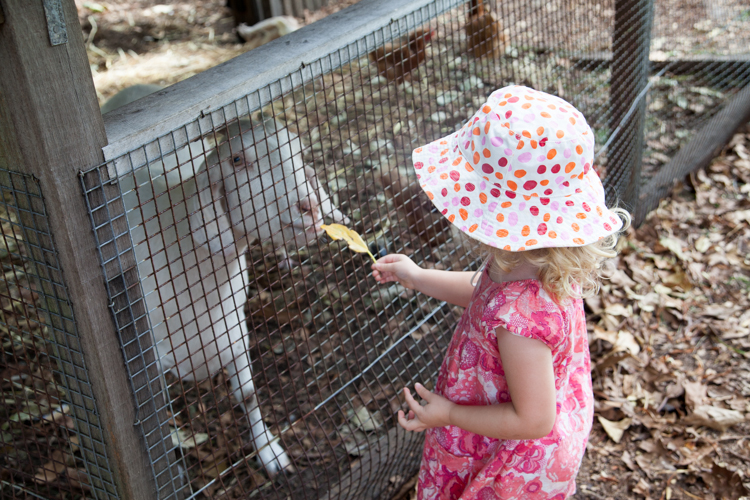 The farm animals are a huge hit with kids visiting the property. They're housed in huge enclosures and live a pretty pleasant life, from what we could see. The gardens and Vaucluse House are alone a reason to visit.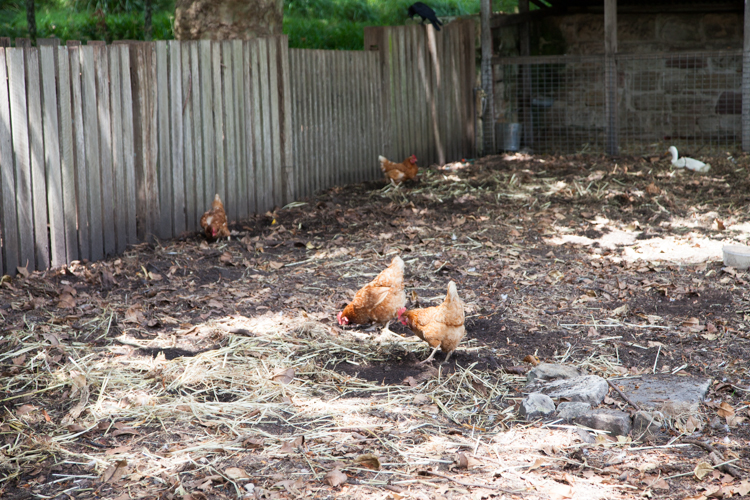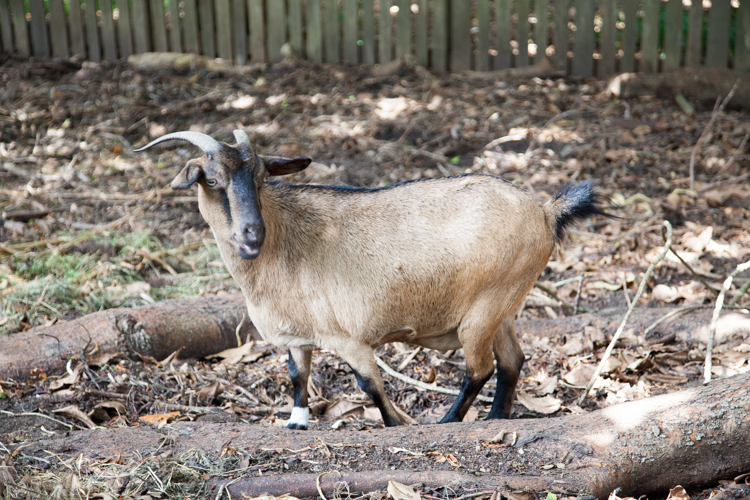 We didn't enter Vaucluse House, but we enjoyed walking around the gardens immensely. The whole property is so peaceful and quiet that it's hard to remember that not far away is the bustle of Sydney traffic.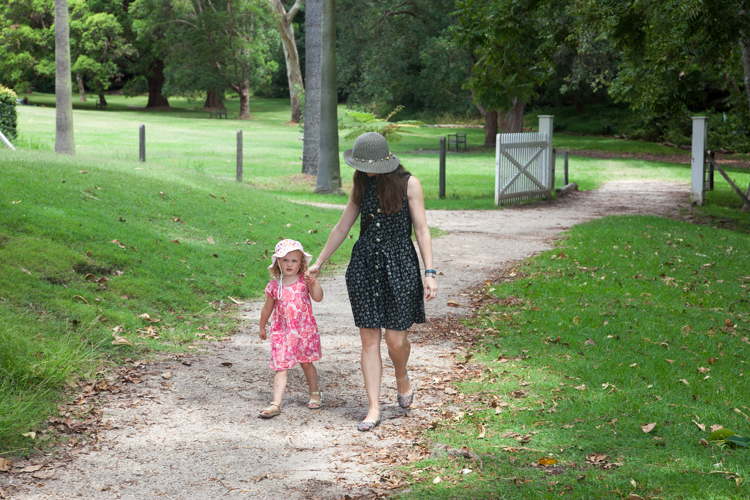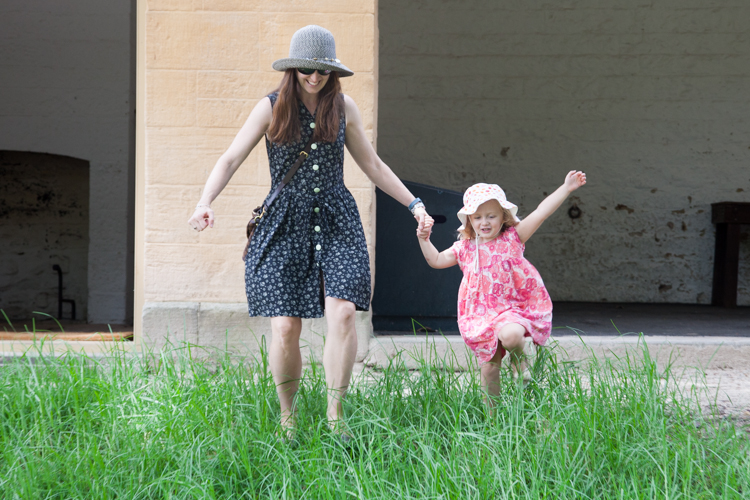 We really enjoyed our experience at Vaucluse House, and will be back once more when we need to take a time out from Sydney and visit the calmer days of yesteryear.
Highchairs: Yes.
Stroller storage: Yes.
Easy access: Yes.
Change tables: Yes.
Kids' menu: Yes.
Vaucluse House Tea Room
Wentworth Road,
Vaucluse NSW 2030
Phone: (02) 9388 8188
Prices: $$$
Hours: Wed–Fri 10am–4.30pm, Sat & Sun 8am–4.30pm
Get Directions
Bookings essential for high tea.