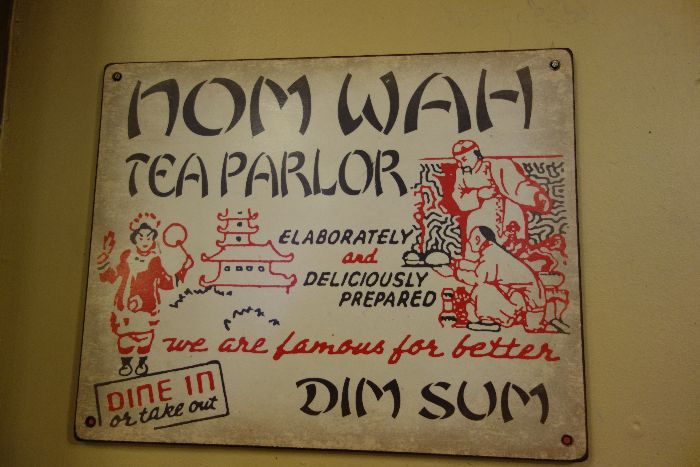 It's a rare day that I'm out without my kid. Usually she's my trusty (although not at all trust-worthy) sidekick, for better or for worse. On this particular day, however, I found myself heading out to try Nom Wah Tea Parlor with some friends, with the promise that I would be able to eat my dim sum heart out with Nom Wah's extensive list of vegetarian options.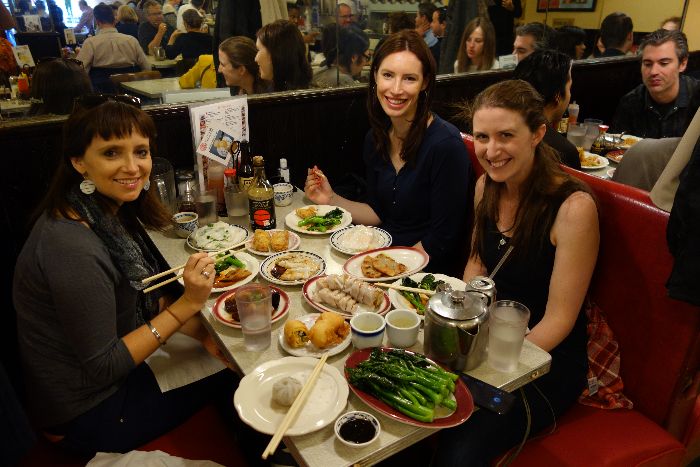 Nom Wah is a famous dim sum eatery in Chinatown, that has been operating in some shape or form on Doyers Street since 1920 (it originally opened as a bakery and tea parlor). People queue outside for a long time (how long, I don't exactly know, as we got there when it opened to avoid that exact problem!) for a chance to squeeze into this retro tea parlor/dim sum emporium and eat, eat, eat the cheap and delicious dim sum.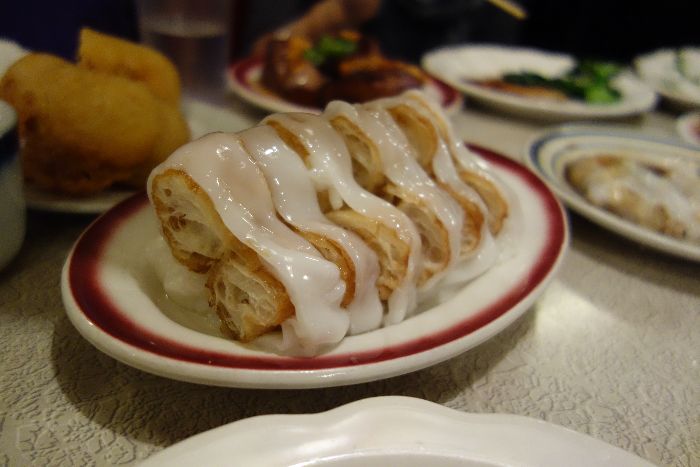 Which leads me to why I was childless on this day. Toddlers (particularly mine) have a set napping schedule that cannot be messed with, or bad things happen. Plagues of locusts and such. Since Cheese is a morning napper, it means we can't ever have brunch somewhere at opening hour (10:30 am). With Nom Wah, getting there at opening hour is the best choice unless you want to join the giant queue, so that's how I turned up to review a restaurant for kid-friendliness, minus the actual kid.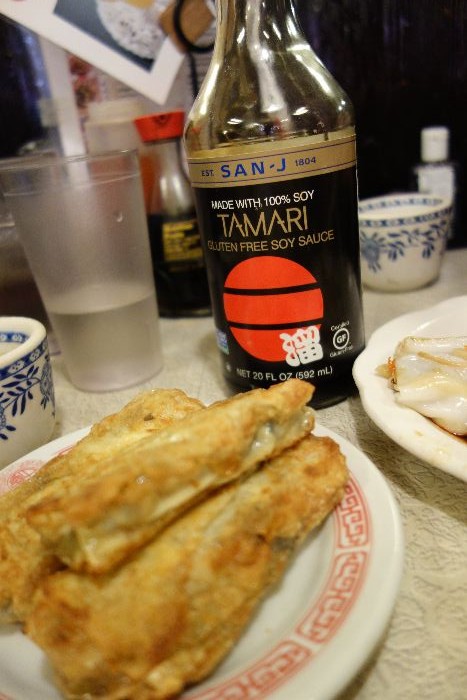 Also in our party was a friend who is gluten-intolerant. Nom Wah is great for people with all kinds of dietary requirements because so much of the menu is made with rice instead of wheat flour, so my friend was in absolute food heaven with so many gluten-free food choices. Plus, the menu even indicates those items that are gluten-free.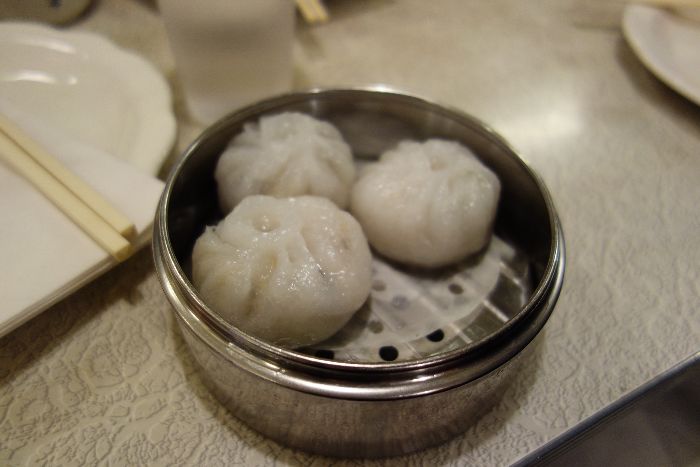 While I ate at Nom Wah minus my toddler, the restaurant was packed with small kids, ranging from small babies and up. Children are very welcome no matter their age, so long as they're happy to be squished into a small booth or sitting on an adult's lap at the table. No room for strollers, so bring a carrier if possible. The service is fast if you can get their attention, and the food arrives swiftly, piping hot and flavourful. It's a great opportunity to teach kids about dumplings in an environment where kids are welcome.
Last bite: Arrive when Nom Wah opens to be seated straight away, or be prepared to join a long queue. An authentic, affordable, and casual place to order lots of  fun dishes so kids can experiment with all the flavours and textures. Chopsticks optional!
Highchairs: No.
Stroller storage: No.
Easy access: Yes.
Change tables: No.
Kids' menu: No.
Nom Wah Tea Parlor, Chinatown
13 Doyers St.
New York, NY 10013
Phone: (212) 962 6047
Prices $
Hours: Sun-Thur 10:30am-9pm; Fri-Sat 10:30am-10pm