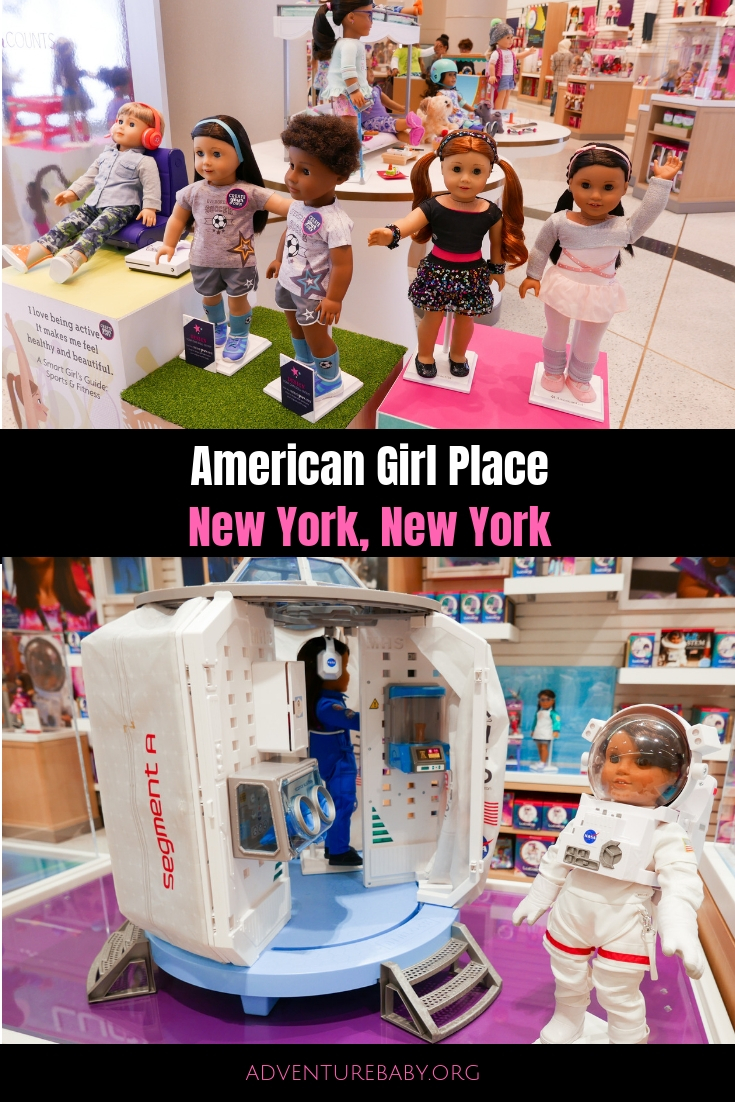 American Girl Place New York
American Girl Place is the flagship store for the iconic doll brand. The store stocks the full range of American Girl dolls, clothes and accessories, a cafe and salon where girls and their dolls can get their ears pierced and receive spa treatments.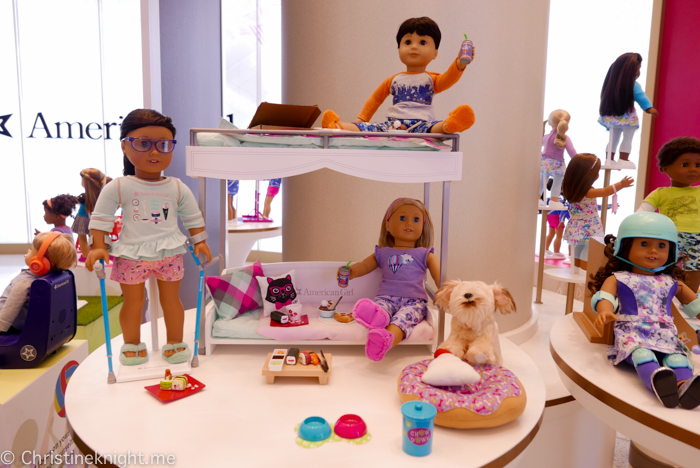 The American Girl dolls were released in 1986 by Pleasant Company. Made to portray eight- to eleven-year-old girls of a variety of ethnicities, the dolls are wildly popular and one step inside American Girl Place will show you why.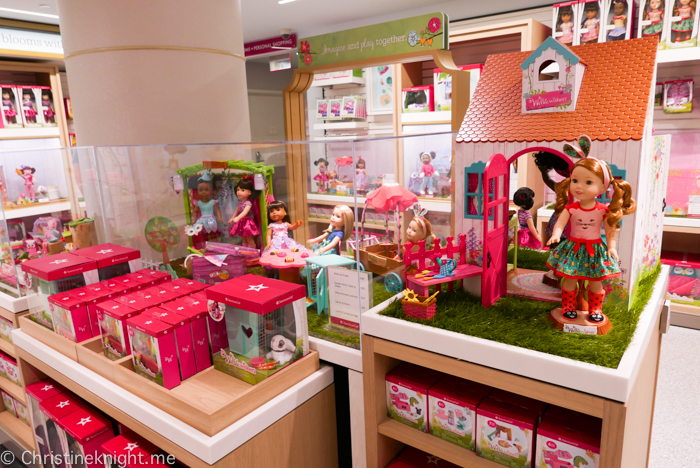 Located in the heart of the Rockefeller Center, the American Girl Place is all things pink and girly. Dolls and their accessories line the walls and fill the floors.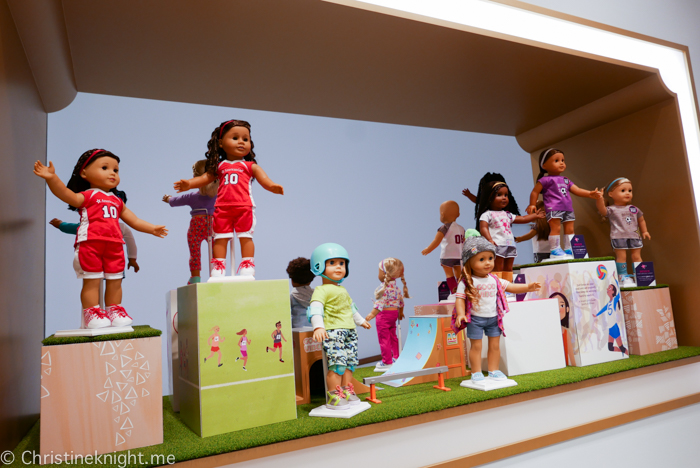 Girls (and boys!) can wander around the multi-floor store and play with the dolls that are on display, or enjoy one of the hands-on stations set up around the store, designed to engage kids.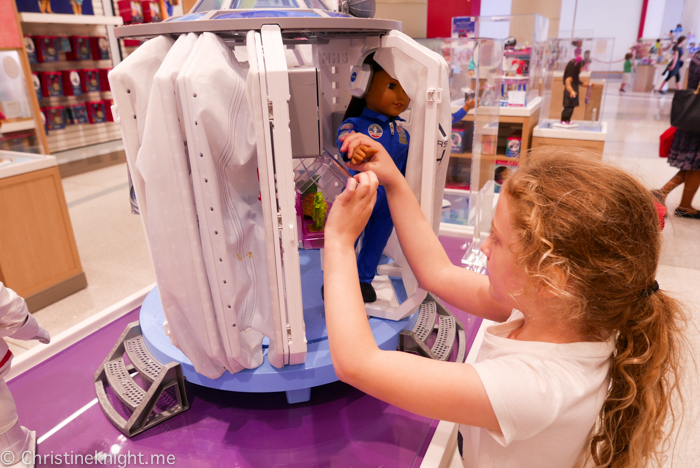 A really fun experience for kids at the store is the American Girl Salon. Girls and their dolls can get matching hairstyles, mini manicures and get their ears pierced.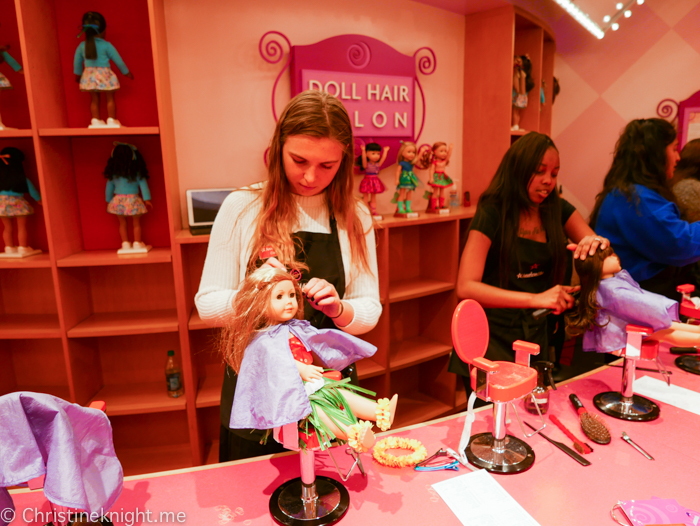 We've previously been to the salon at the LA store for a hairstyle and ear piercing (above) and it's the sweetest experience – expensive, but really fun for a special occasion.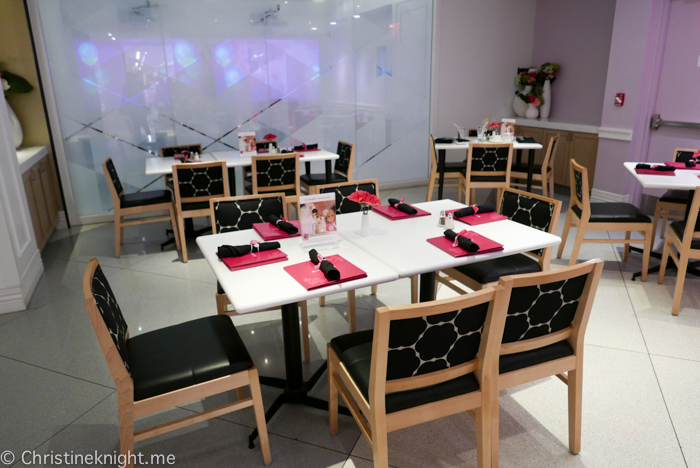 The cafe inside the store is open for brunch, lunch, afternoon tea and dinner. Bring your own doll or borrow a doll from the cafe to dine with.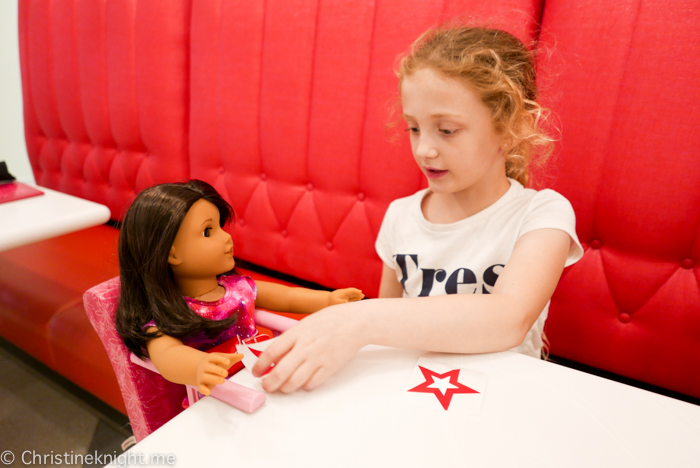 Each doll is given their own special chair that attaches to the table and a special dining set with placemat, plate and cup. On the back of the placemat are conversation starters, such a cute idea. Diners are welcome to take home the doll dining set.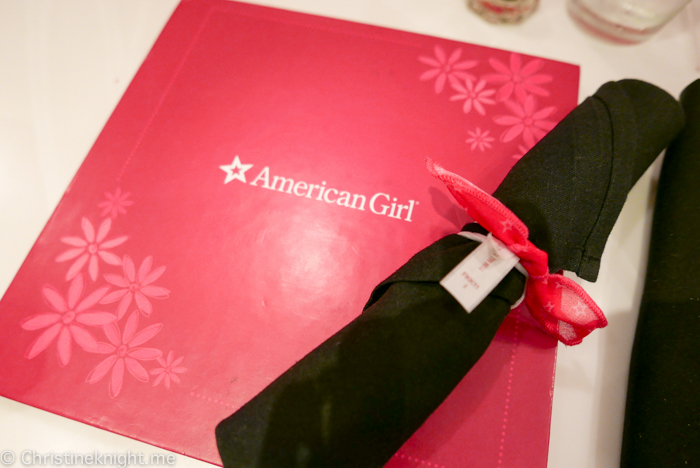 The napkins are tied with American Girl hair ties that are also a take-home gift.
When dining at the cafe, their lunch and dinner menu has the best selection for kids, with their "Truly Me" menu for kids aged 9 and under. The menu includes a choice of refillable beverage, entrée, and dessert plus a special souvenir, for $21 per child, plus tax. The entrees offer plenty of choice for fussy little eaters, with options such as chicken tenders with fruit, a cheese burger and mini hot dog, pasta (plain or marinara), mac and cheese and pizza.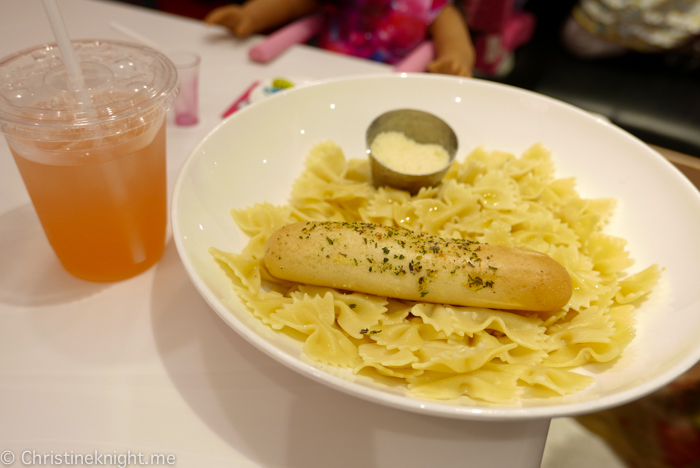 When we dined, Cheese chose the Fancy Bow-Tie Pasta with butter and
grated Parmesan, plus a breadstick. The portion size was absolutely massive – big enough for us to share it.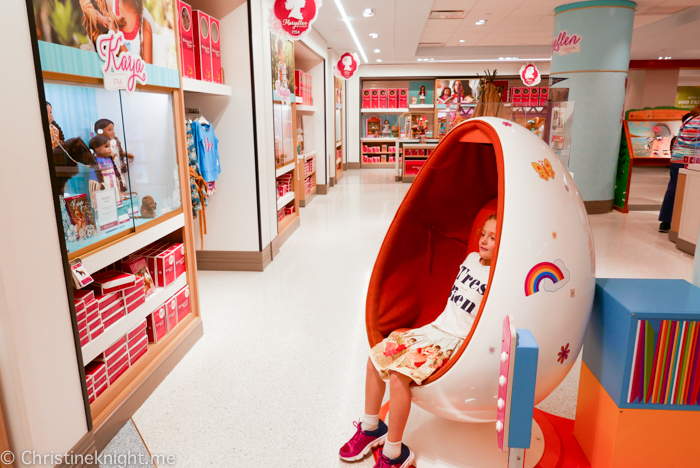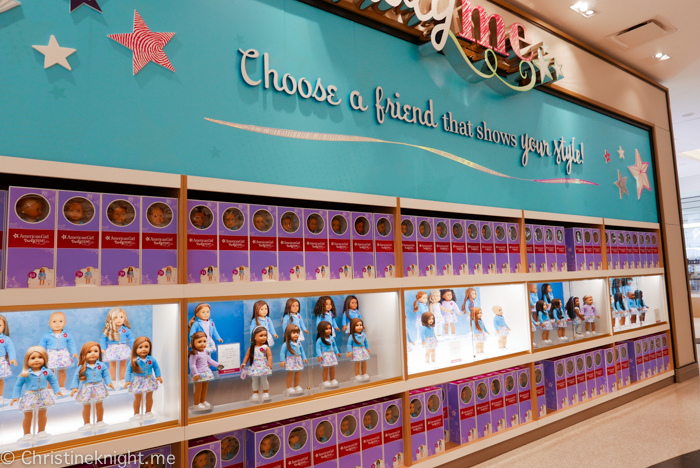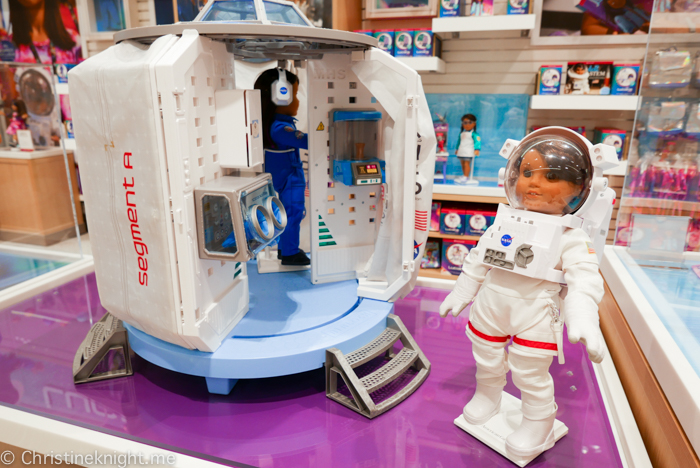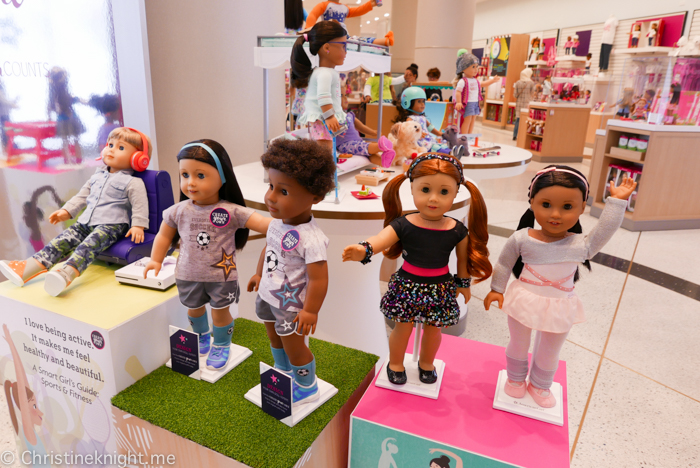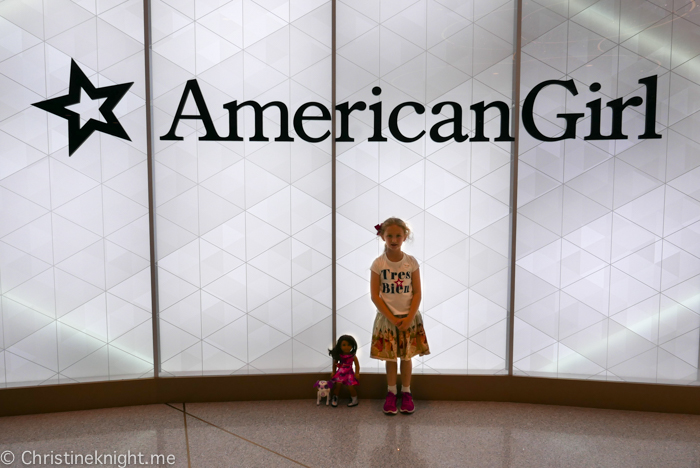 American Girl Place New York
75 Rockefeller Plaza, New York, NY 10019
Phone: +1 877-247-5223
americangirl.com