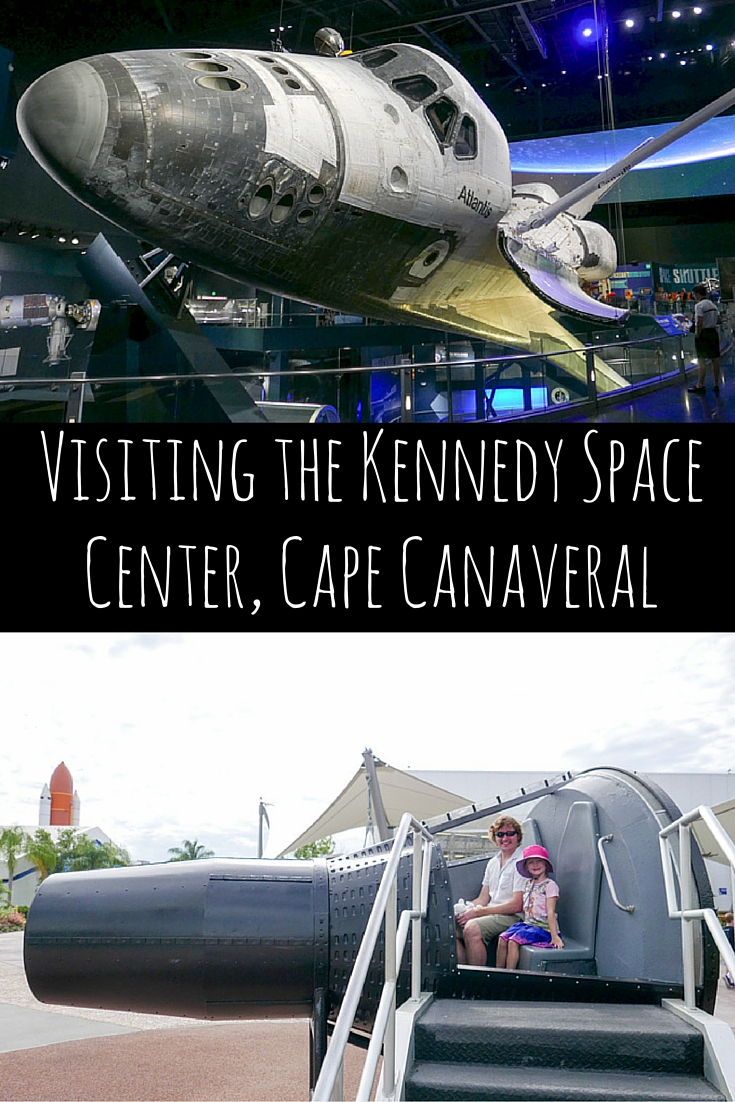 A visit to the Kennedy Space Center Visitor Complex (KSC) is an absolute must for anyone mad about space. Billed as "the world's most authentic space attraction", it is the number one place to go to see authentic space crafts that have flown in space, and learn about the history of mankind's brave adventures into the unknown.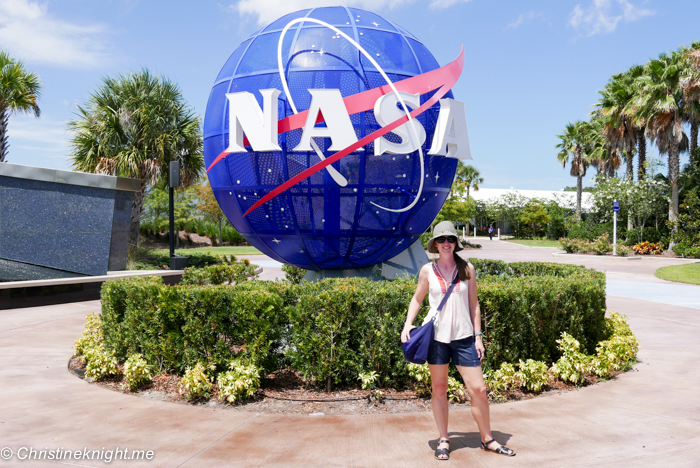 The KSC was a high priority for Alec, our resident space-lover, so after debarking from our Disney Cruise at Cape Canaveral, we picked up a hire care and drive the easy 30-60 mins to the nearby Kennedy Space Center. It's closeness to the cruise terminals makes it the perfect way to spend a day before or after a cruise.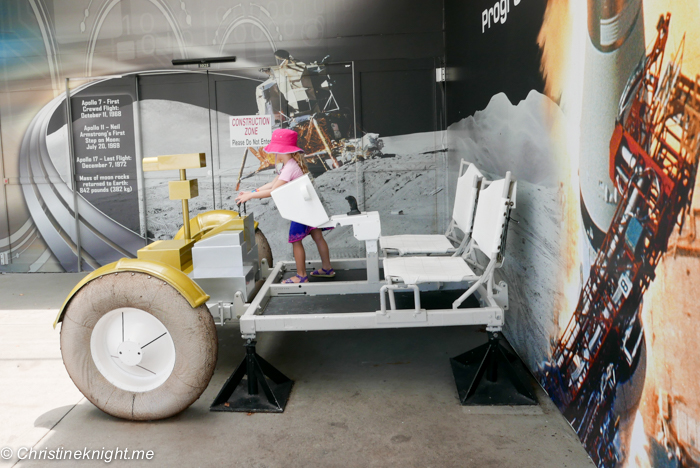 The center is well set up so adults and children of various ages can enjoy the exhibits. Some exhibits are geared more towards adults, but there are certainly many that are geared towards children, too, making it a day that the whole family can learn from and enjoy.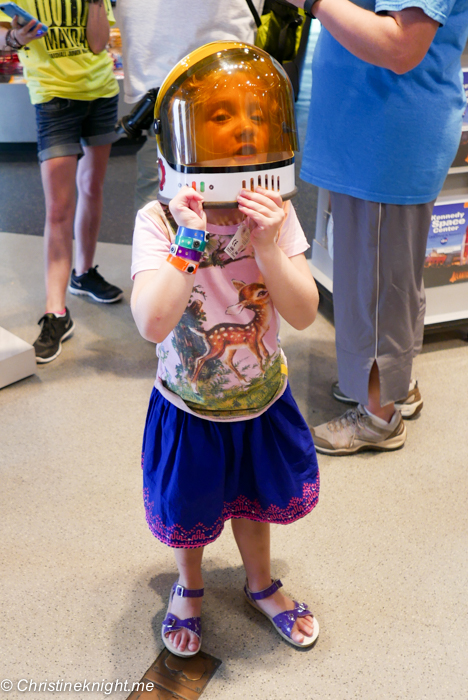 At first glance it didn't seem like the center offered all that much to do and see, especially for families, but we were wrong. The day flew by and we didn't manage to see everything on offer. If you're planning to visit the KSC, check out these highlights for families:

Rocket Garden
Take a stroll among giants! These retired rockets each have a special place in history, such as the 77-foot Juno, which was used to launch NASA's first satellites, and the 109-foot Titan II, which was used for 12 Gemini missions.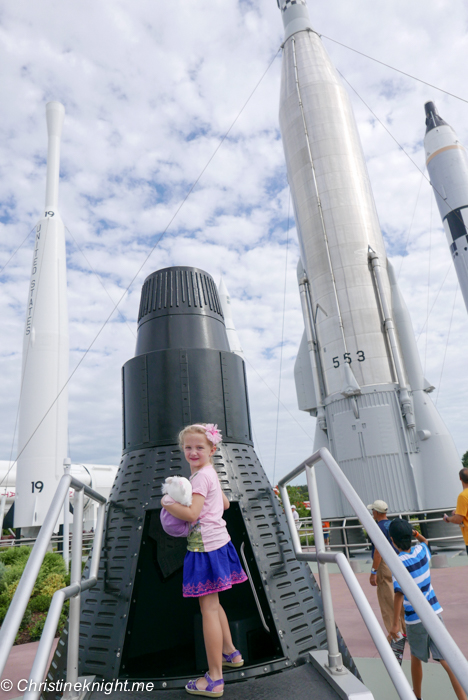 Climb aboard replicas of the one-, two-, and three-seat capsules from the Mercury, Gemini and Apollo eras and let your imagination soar. On super hot days, kids can run through the Splashpad to cool down.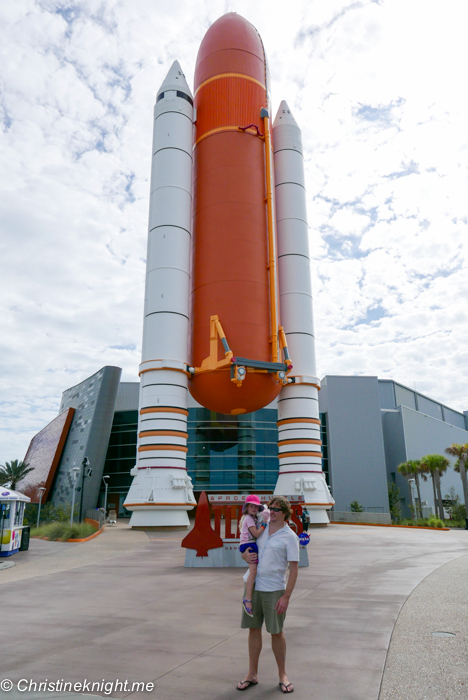 Space Shuttle Atlantis Exhibit
The exhibit begins with a video telling the story of Atlantis, followed by entry into the massive exhibition hall.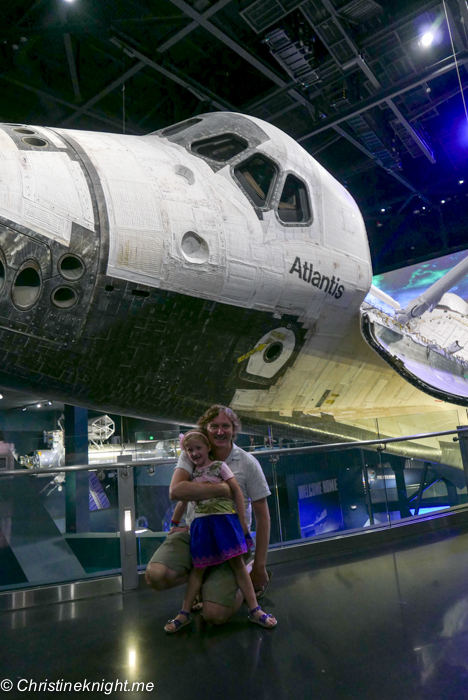 Space Shuttle Atlantis dominates the space, cleverly set up to enable visitors to see her up-close.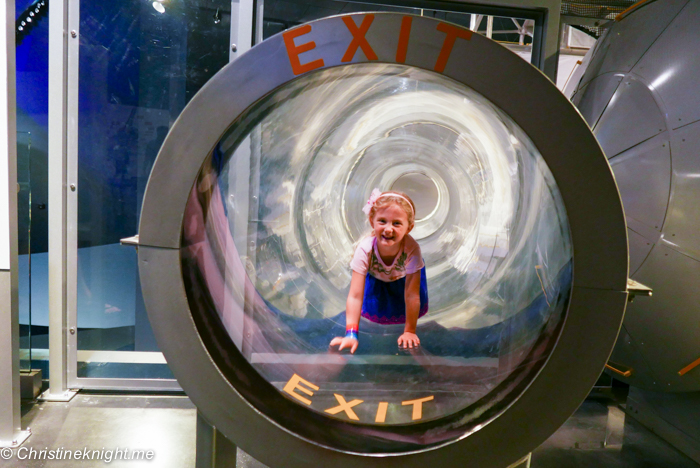 Surrounding Atlantis in the hall are over 60 interactive exhibits and high-tech simulators that let visitors experience life in space as close to the real experience as possible.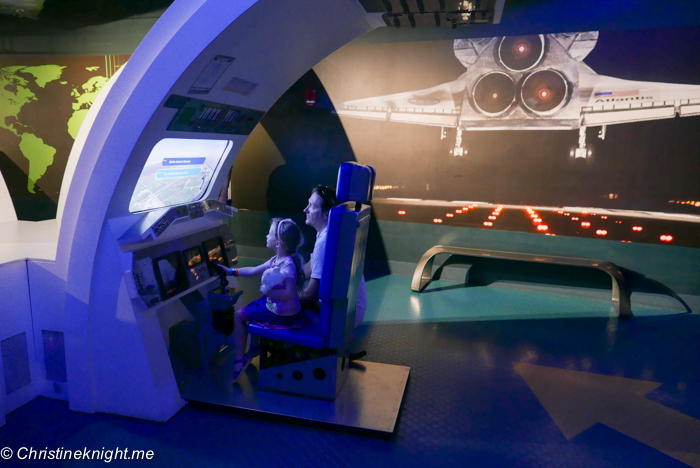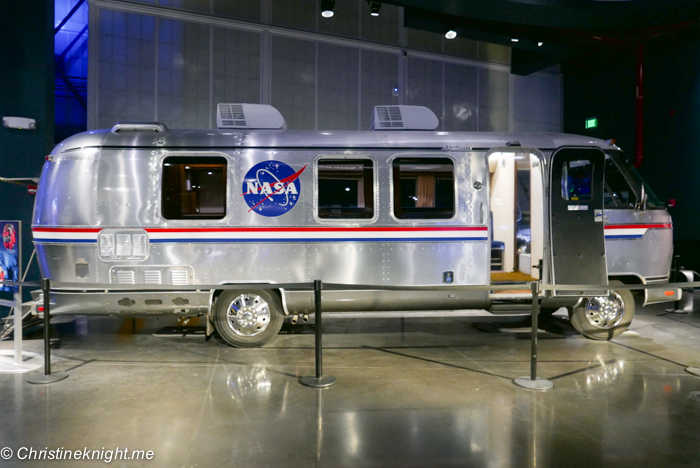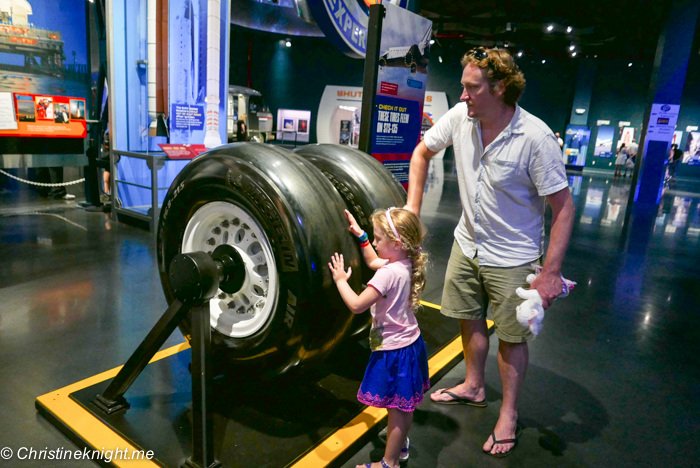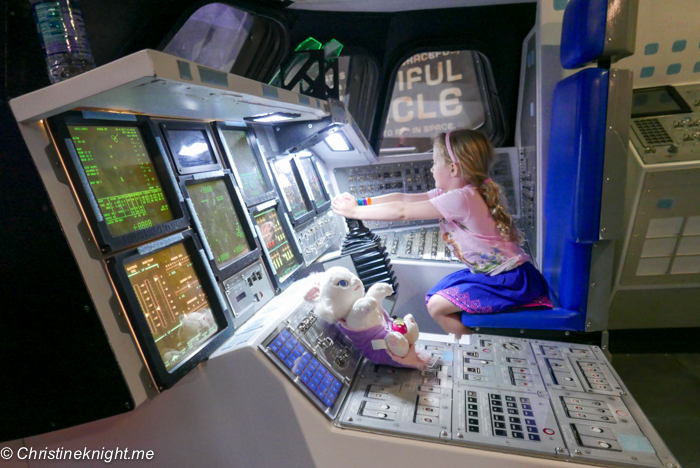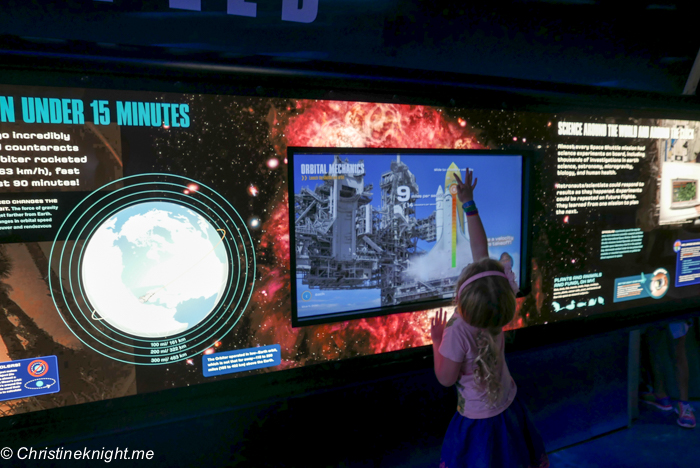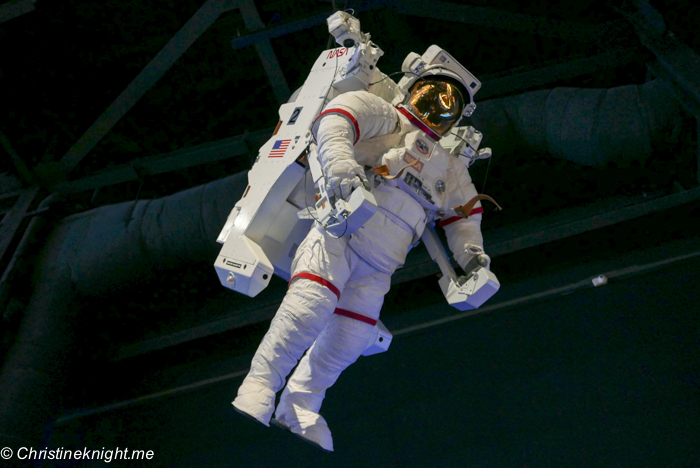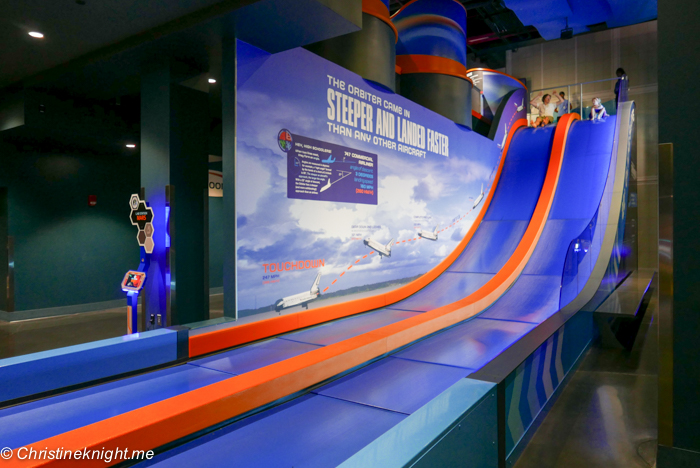 The slide to the lower level is a particular hit with kids.
Shuttle Launch Experience
The Shuttle Launch was sadly closed during our visit but looks like a really fun simulation to try, promising to "immerses visitors in the sights, sounds and feelings of a Space Shuttle launch".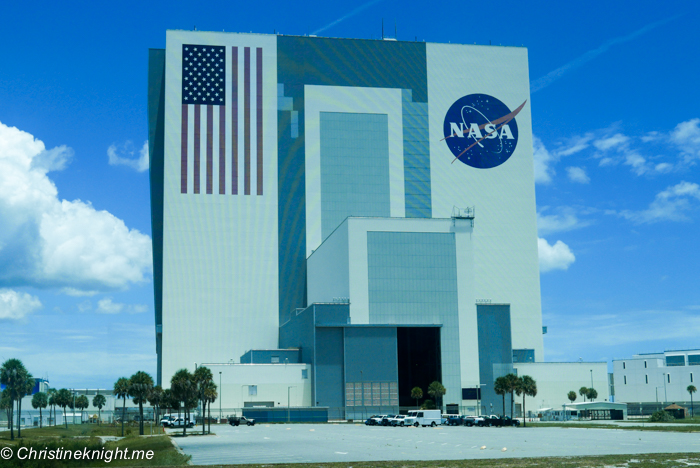 Kennedy Space Center Bus Tour
We visited on a very hot day and were very happy to get on the bus tour for an easy way to see NASA landmarks such as shuttle launch pads, shuttle carriers and the vehicle assembly building. The bus also takes visitors directly to the Apollo/Saturn V Center. Buses depart every 15 minutes from the Visitor Complex. Allow around 1.5-2 hours for the tour plus Apollo/Saturn V Center. Travel time back to the Visitor Complex from the Apollo/Saturn V Center is 20 minutes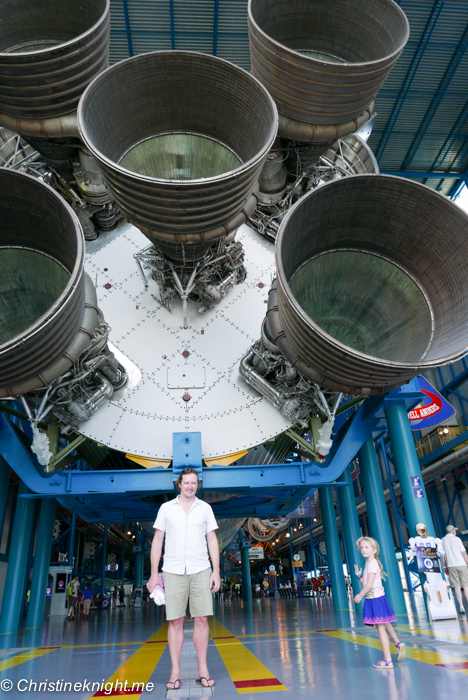 Apollo/Saturn V Center
The largest rocket ever made, the massive 363-foot-long Saturn V, is the star of this exhibition hall.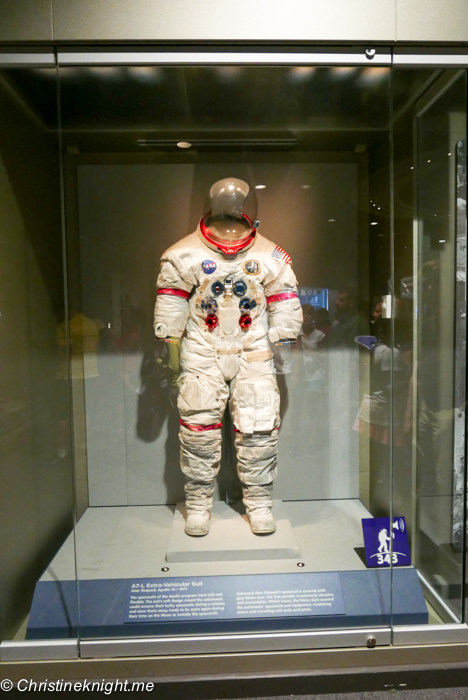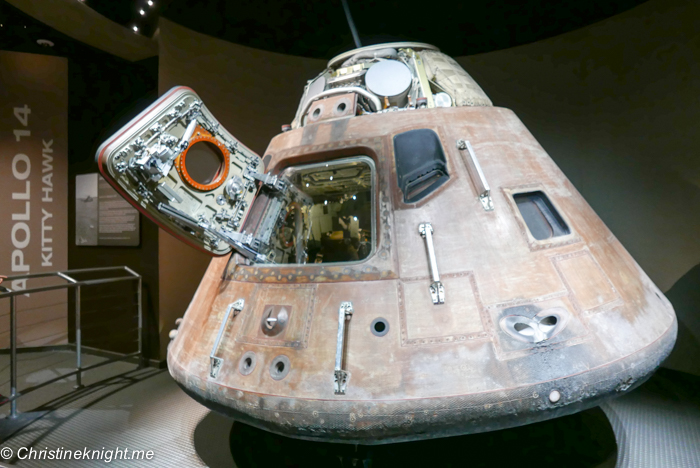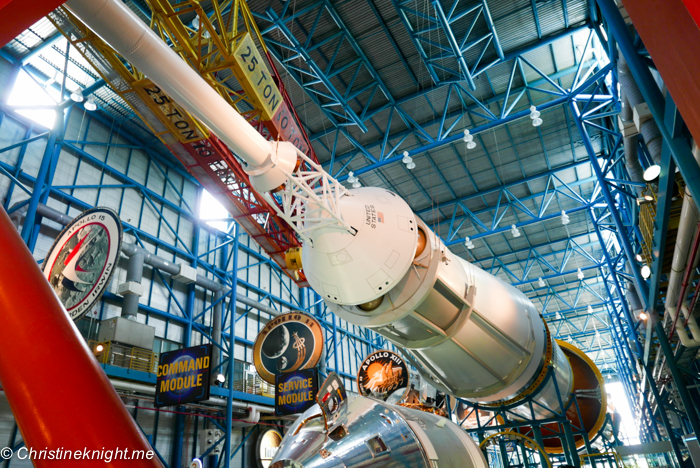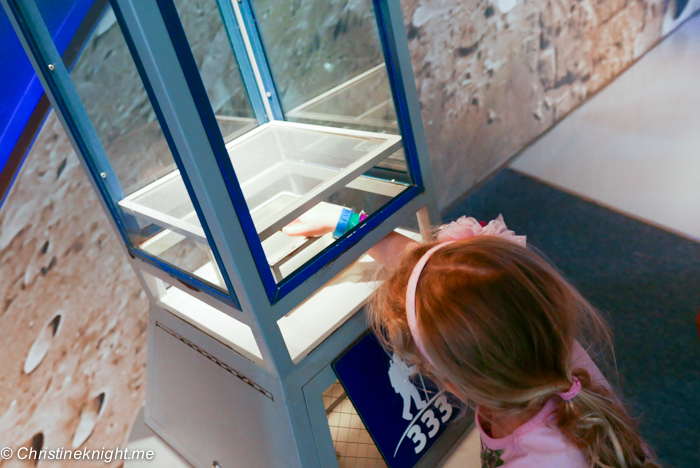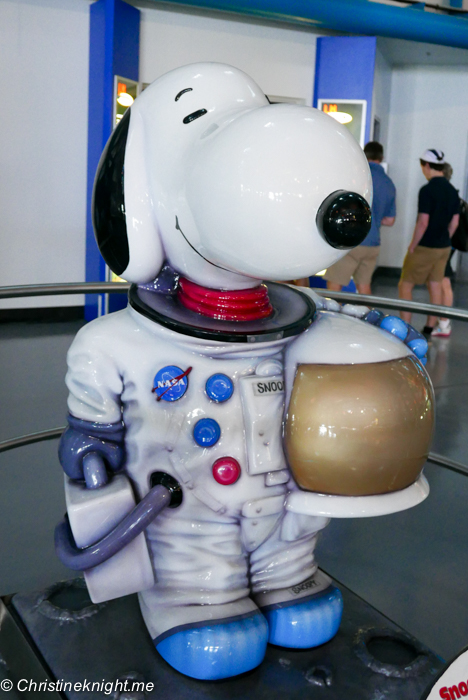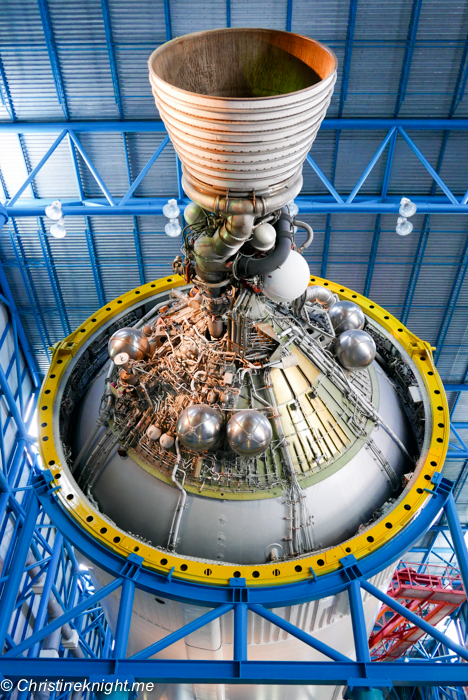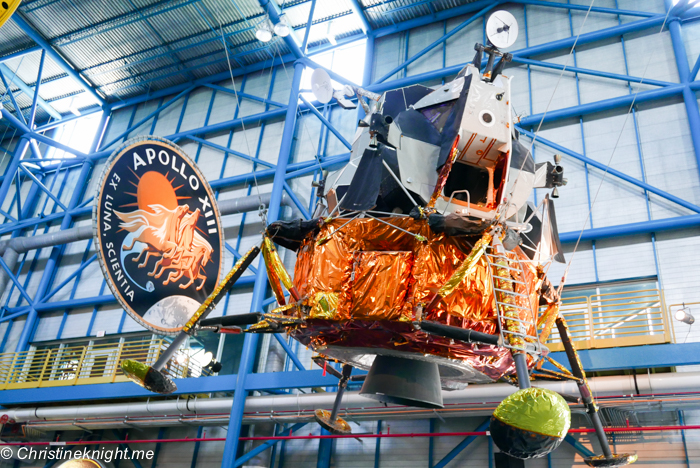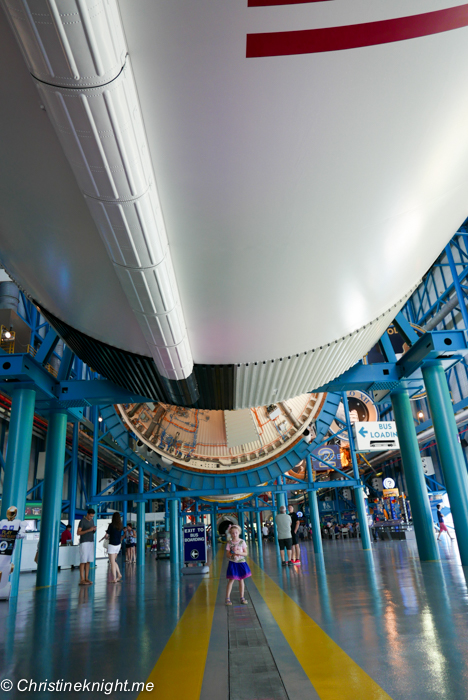 Kids can also touch a moon rock and learn about man's greatest achievements in space.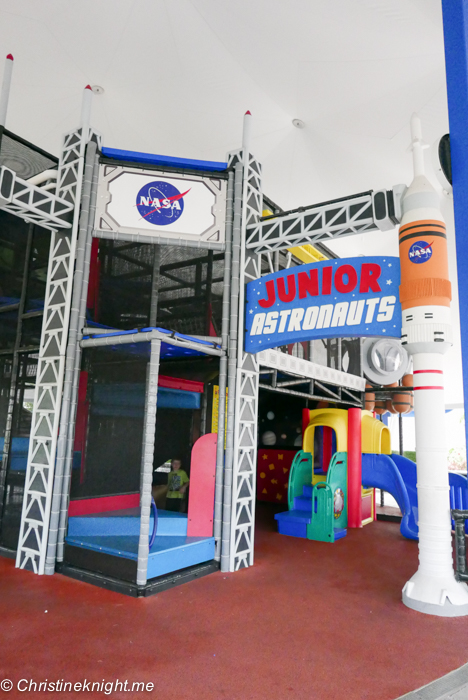 Children's Play Dome
Junior astronauts can burn off energy in this rocket-themed play space filled with slides, tunnels, nets, a climbing wall and more. Even better, it's under a shade cloth so nice and cool.
IMAX Theater
This was a bit old for Cheese when we visited, so we gave it a miss, but for older children it looks fantastic. Choose from two five-story 3D presentations – "One explores breathtaking images of Earth in A Beautiful Planet, and the other details projects that NASA is currently working on, like sending astronauts to Mars".
Journey To Mars: Explorers Wanted
We ran out of time to see this show unfortunately – there was too much to see and do in one day! From the website: "The future of space travel lies with you. Learn more about what it takes to explore Mars in this inspiring show. Exhibits provide a look at prototypes and designs that will launch the next generation to Mars and beyond, including rovers, simulators, and the Orion crew capsule."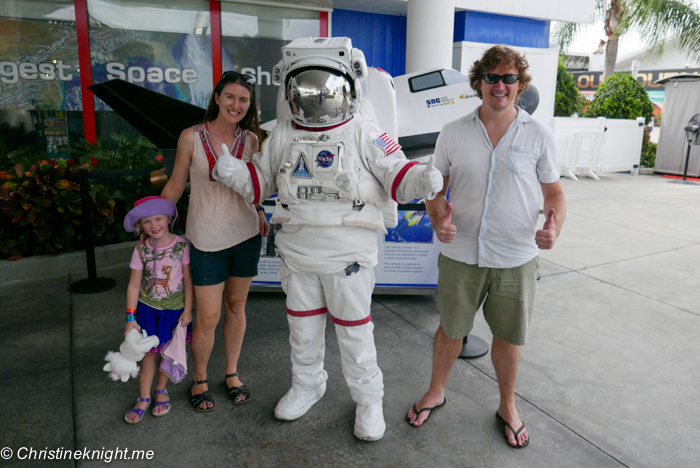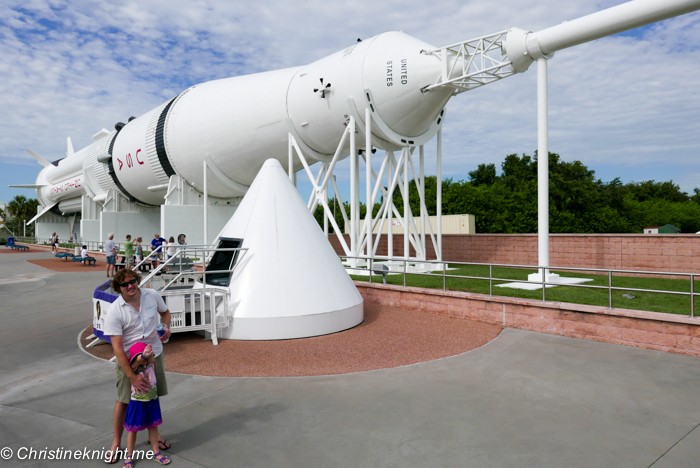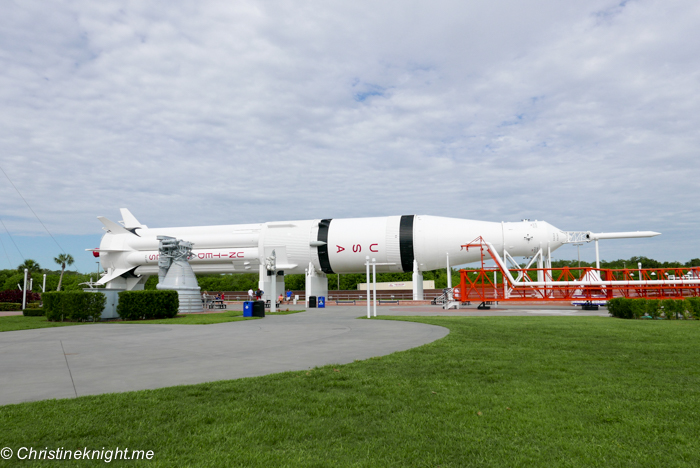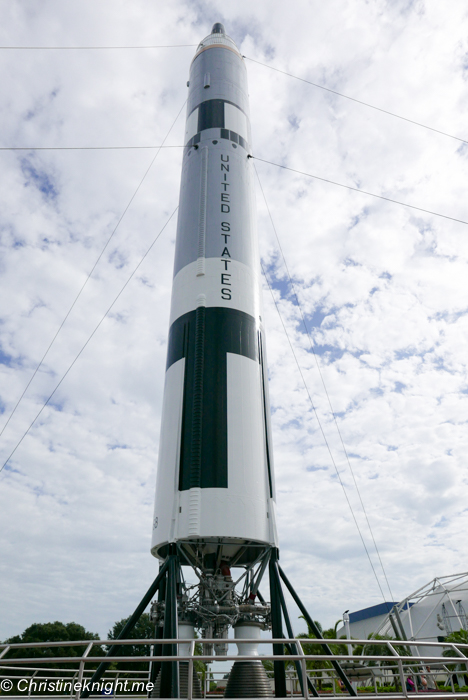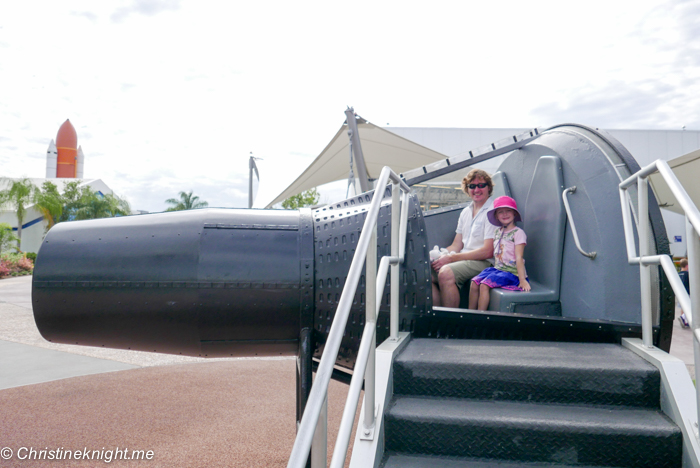 Kennedy Space Center Visitor Complex
Kennedy Space Center, SR 405, Titusville, FL
Hours: Open daily, 9am-7pm
Prices: Adult $50, Kids aged 3-11 $40
Get Directions
Thank you to the Kennedy Space Center for hosting us.