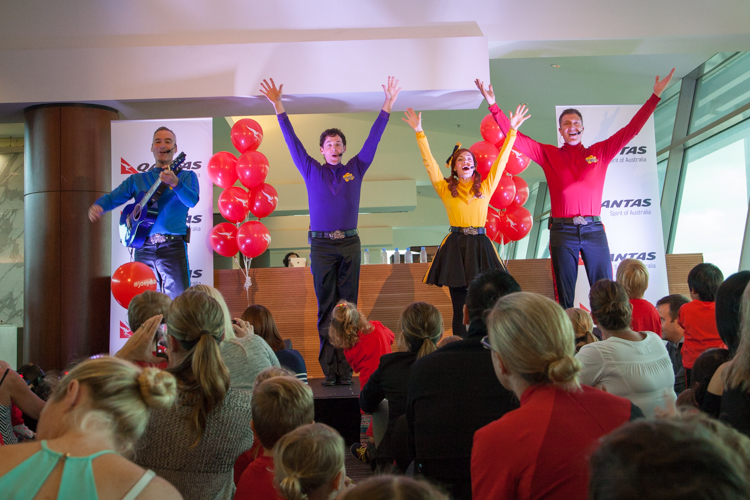 We had a very exciting Sunday when we celebrated Qantas' launch of their new Joey Club program with a special concert by the Wiggles. The Wiggles are Cheese's favourite group at the moment, so she was pretty over the moon to see the Wiggles live and up close.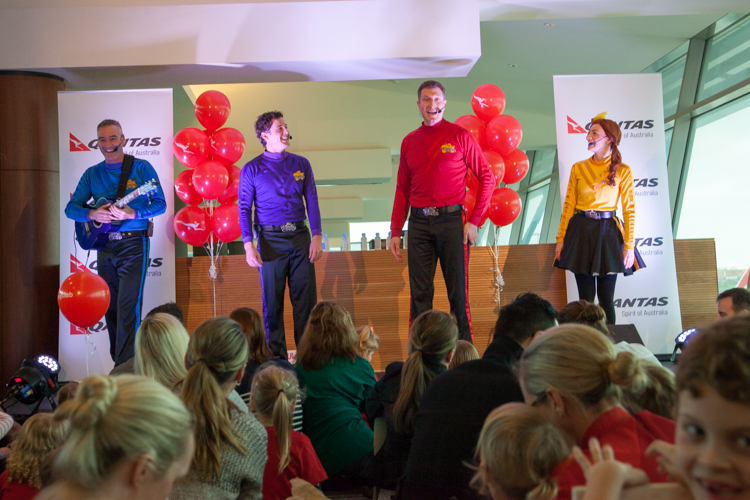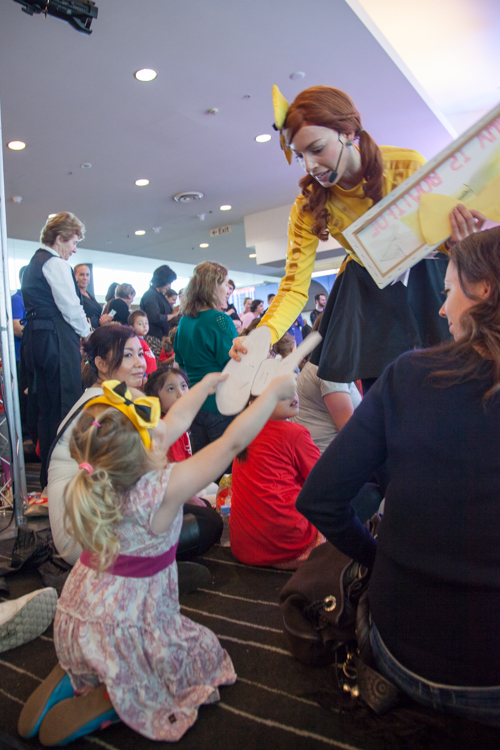 Cheese met Emma Wiggle and was pretty much speechless.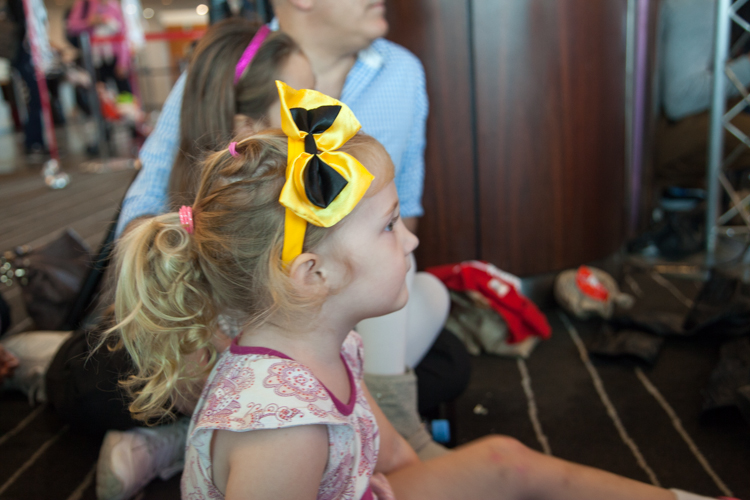 The reason for the pop up concert at Sydney's Qantas Club was to announce the launch of Qantas new program for their junior flyers, Joey Club.
According to Qantas, children are currently the fastest growing segment of the Qantas Frequent Flyer membership base, with some parents signing up their children from birth. (Cheese was signed up last year!).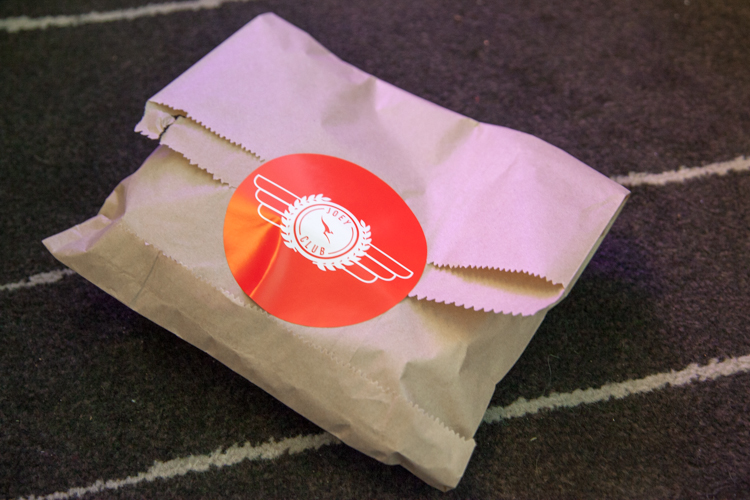 The new Joey Club initiatives include:
A Qantas Joey Club novelty passport for new Australian-based Frequent Flyer members (aged 3-10 years old) where they can record details of their flight.
Special dedicated kids menus in domestic lounges, including made to order sandwiches in animal shapes, fresh fruit and snacks such as popcorn and sultanas.
Larger investment in the children's inflight entertainment channels. There is a dedicated children's movie channel with 21 hours of content (with latest releases screening on board shortly after their cinema release, as will happen with the upcoming Frozen 2) and a dedicated TV channel with 28 hours of TV shows, with The Wiggles and Peppa Pig.
Another piece of exciting news is that, from June 2015, all new Australian-based Frequent Flyer members between the age of three and ten years old will receive a special Joey Club kit when they join the program. To celebrate the launch of Joey Club, Qantas is waiving the normal join fee of $89.50 to offer a complimentary join for children at qantas.com/kids until 31 December 2015, so now is the time to sign up your kids!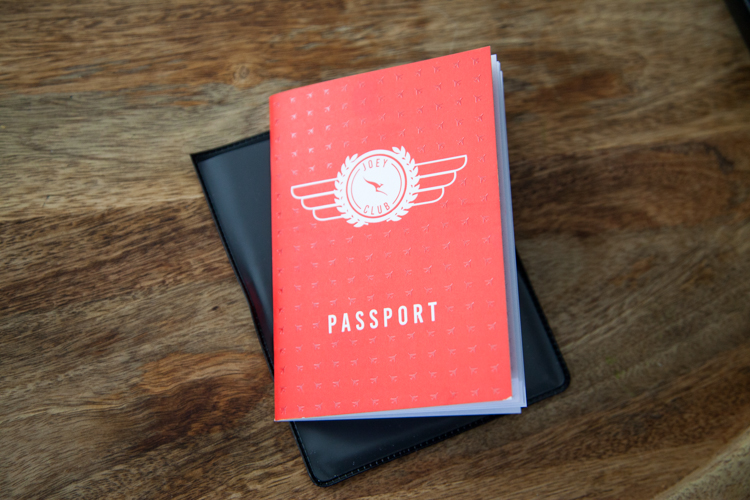 Qantas already has a number of family-friendly initiatives in place, such as dedicated kids zones across the Qantas domestic and international lounge network with iMac computers, children's furniture, toys and books.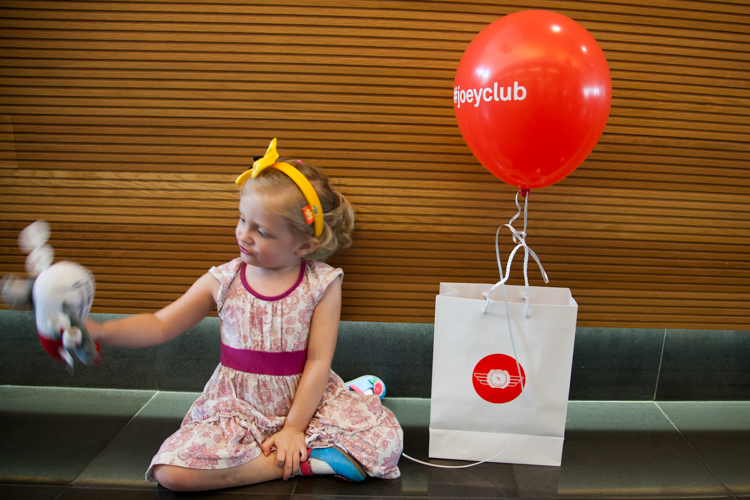 Other existing family-friendly initiatives include:
Infant meals (up to 2 years of age) – provide a range of top brand baby food, milk, baby bottles, cereals and rusks.
Kids meals in-flight (over 2 years of age).
Priority family boarding (staff on hand at the boarding gate ready to collect the stroller and to further assist with pre-boarding the aircraft).
Additional Baggage Allowance* (include a collapsible stroller or push-chair, collapsible cot or bassinet; or car seat or baby capsule.
For more information on Qantas' programs for kids, see qantas.com/kids.
*May vary according to destination – see qantas.com.
Adventure, Baby! was a guest of Qantas.